Keeping on with our love of Mod style on the Vintage Spotlight this week, this 1960s polka dot shift dress tickles all our vintage taste buds! The V shape neck line, wide white collar and cute pocket detail are all trademarks of this iconic style and era. Accessorize this little beauty with a pair of white knee high boots and some real 60s statement jewellery and you'll have any Mod fella dying to give you a ride on the back of his Moped!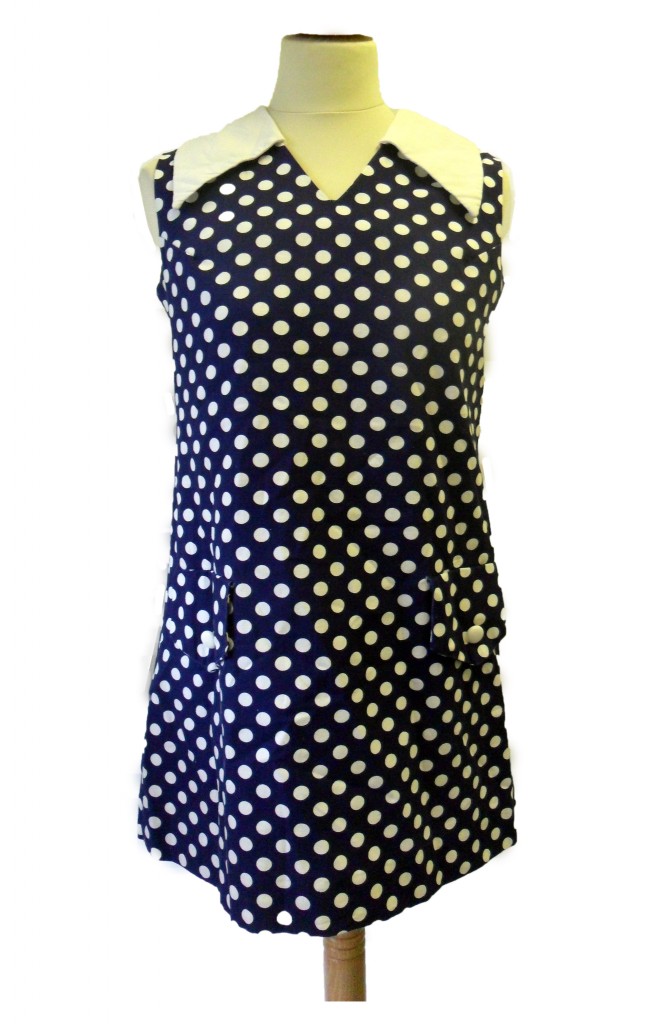 1960s Polka Dot Dress | £30 | Available at our Brighton store
___________________
Another bank holiday weekend is upon us, which means one extra night of going out, meaning one more outfit needed... Our brain has gone into style overload! But as we know here at Beyond Retro, all you Spotlight followers are die-hard party animals and we're here to make those wardrobe decisions that little bit easier! Let your inner disco diva out this weekend by donning this 1970s sequinned beaded butterfly top with a pair of flares or, depending on the weather, some sexy hot pants, chunky bangles and platforms! We're digging out our old copy of Saturday Night Fever now to get us in the mood!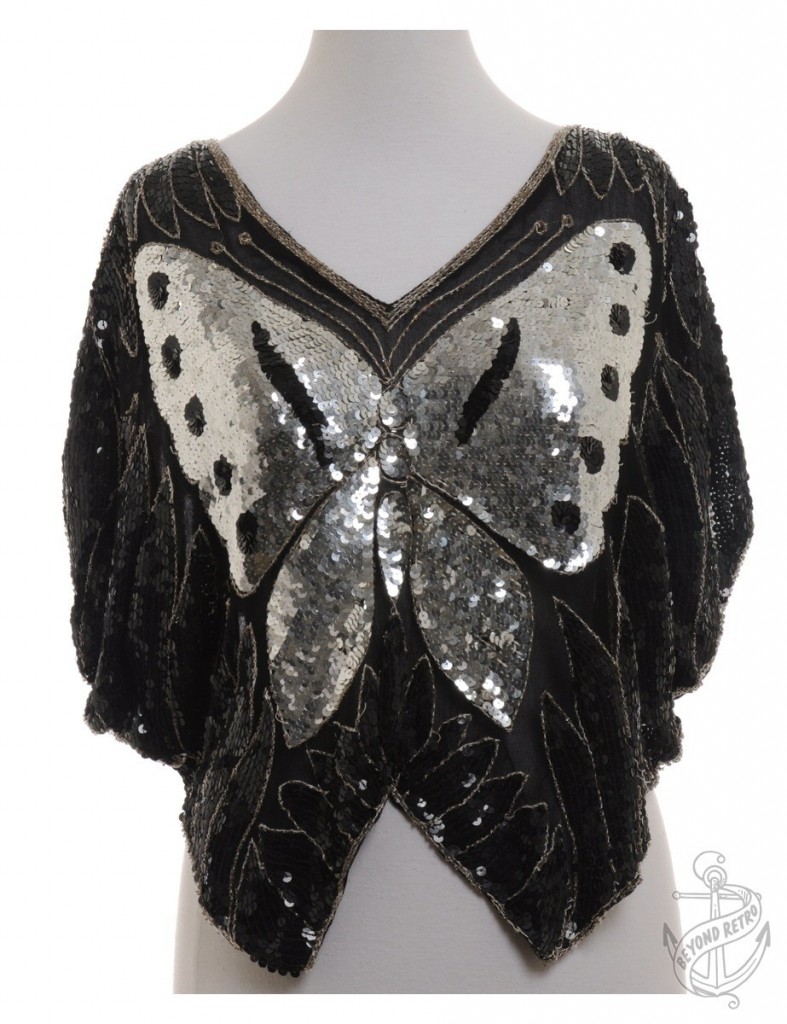 Sequinned Butterfly Top | £35 | Available Online