Khaki trousers were originally seen on British troops in the late 19th century and soon spread to militaries across the world. This pair can be dated to 1945 thanks to the stamp on the inside of the pocket, and it's the loose fit and shape of these WW2 US military issue khakis that really appealed to the everyday fellow not on the front line. The khaki pant soon swept the US and every Tom, Dick and Harry had a pair. Khaki's arguably had their best time on the legs of the beat movement in the 1950s and 60s, worn by Kerouac and co. almost religiously and name-checked frequently in much of the movement's literature. Big names such as Steve McQueen and James Dean also brought the khaki its notoriety and 2010/11 has seen their biggest rise in wearers from both sexes since Gap launched a khaki assualt on the world in the 90s. We think original is always best and, as far as khakis go, they don't come much more real than these little beauts.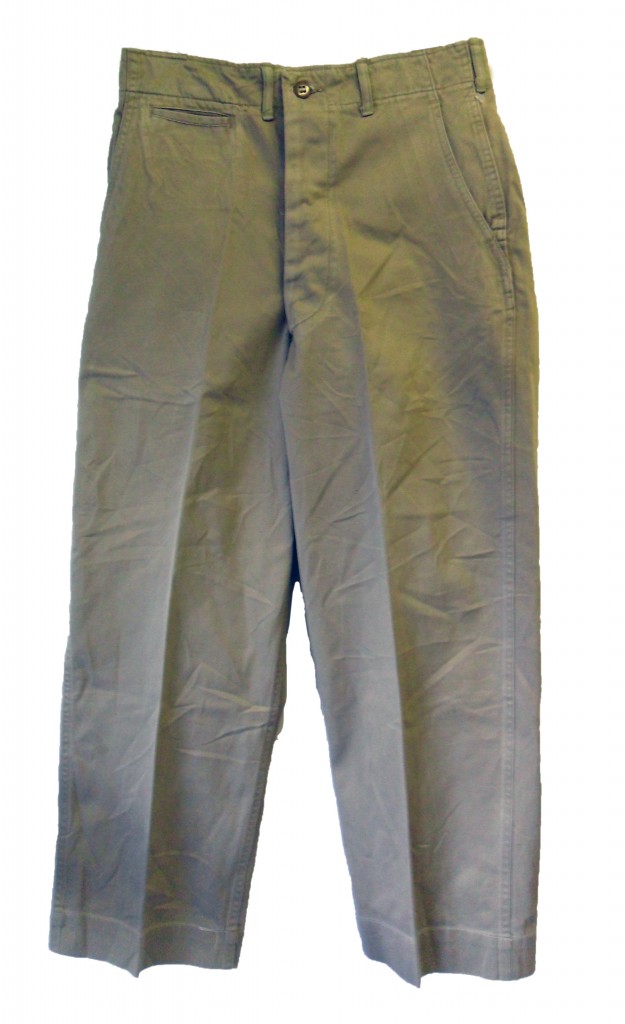 WWII Military Khaki Pants | £65 | Available at our Brick Lane store
___________________
Our stores have been selling a good number of kimonos over the past few months and we've recently added some fantastic examples to our online offering. The Asian-inspired silhouette has been a popular trend this spring and lends itself to a range of outfit ideas from casual to formal. The diversity of the kimono means it can be paired with many different items, making it an easy and stylish way to update your wardrobe. This beautiful 1970s brown and buttercup yellow kimono is one of our favourites; the traditional brocade pattern creates a visually stunning detail while the embroidered contrasting lining gives you the choice between two different looks!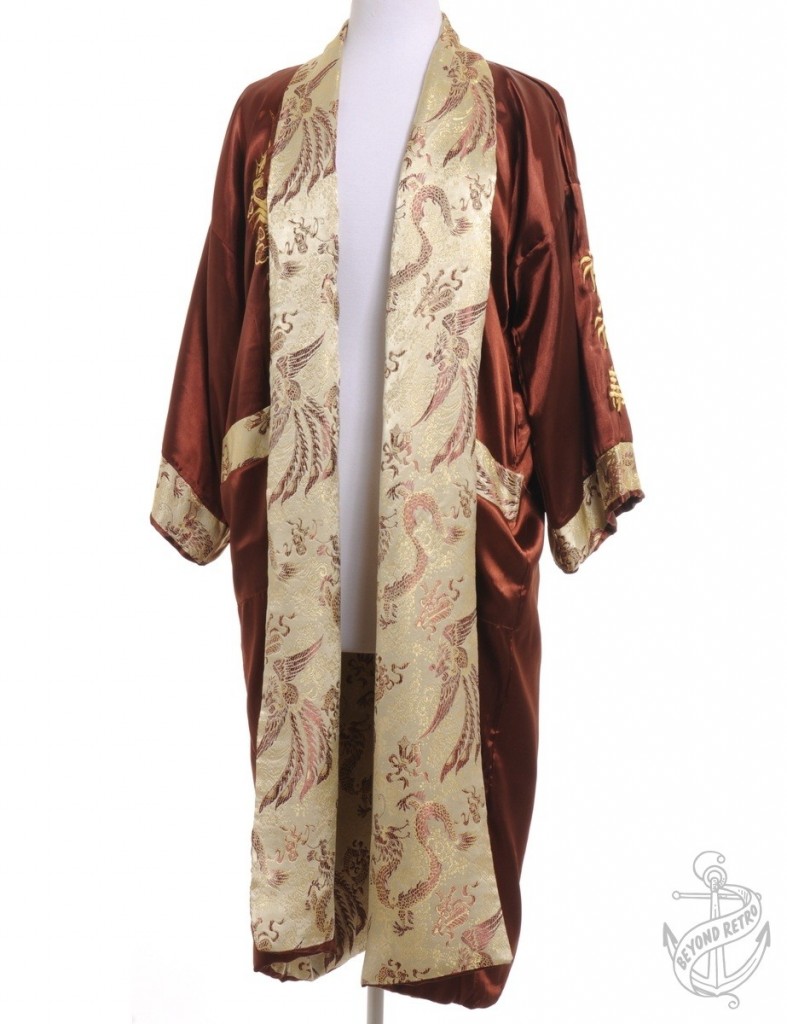 1970s Brocade Pattern Kimono | £35 | Available Online
Take a look at the rest of our kimonos here