The boys in the warehouse came across this jacket and couldn't let it go to store without a shout-out befitting of such a loud item. The tropical print is perfect for those summer vibes; think the Fresh Prince spending a weekend with the kids from Saved By The Bell. This is so 90s it hurts, so be careful! Party on dudes...
Tropical Lightweight Jacket | £22 | Available at our Brighton Store
____________________
The mod way of dressing has been one of the most significant in fashion history. Originating in London in the mid 1950s, it peaked in the early to mid 60s before making a comeback in the late 70s. This 70s mustard short sleeved casual shirt has a button down collar and one pocket, a very significant detail to the mod style. From the King's Road to Carnaby Street, the mod sub-culture has always been about dressing sharp. Wear this shirt with a slim fitting suit and a pair of winklepickers for an authentic mod look.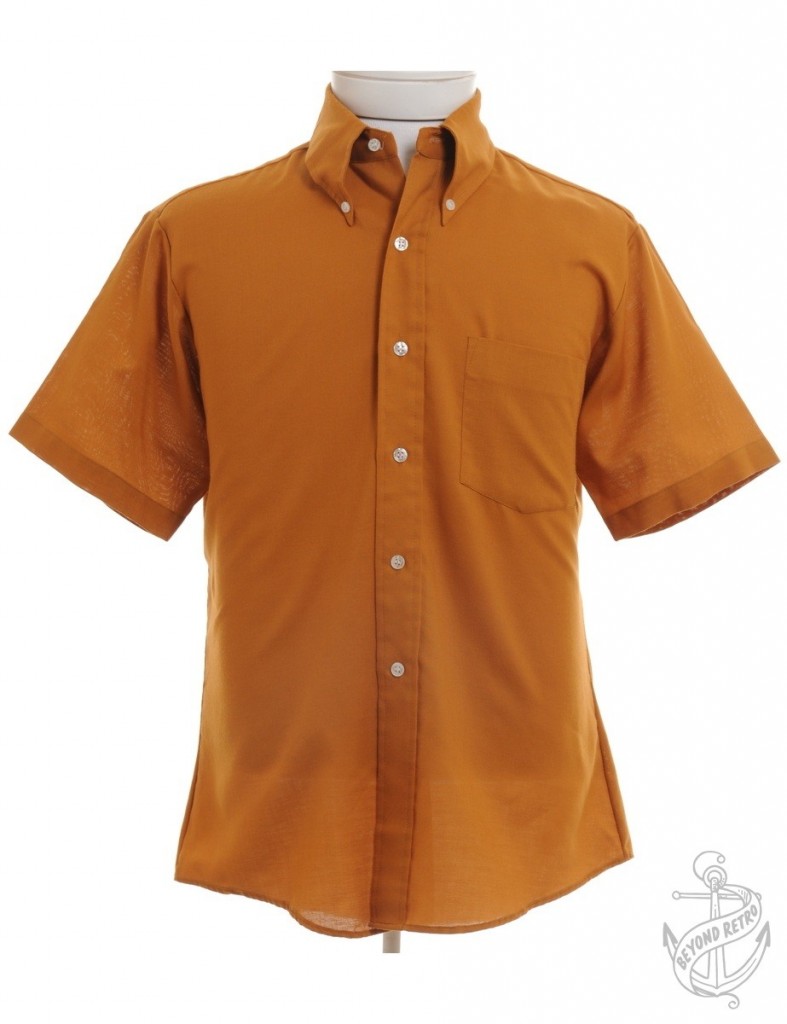 Mod Casual Shirt | £18 | Available Online