Still on Earth? Worry over? This calls for a bit of retail therapy and what better way to shake off those Monday morning office blues than to invest in a real statement piece for your holiday wardrobe. Playsuits are one of the must-have summer items and this 1990s polka dot with clock contrasting print playsuit has a real fun element. Part Alice in Wonderland, part 101 Dalmatians, Disney's characters have always been a fun subject for designers to play with, in fact several big designers have featured those spotty puppies we all love in their next autumn/winter collections. The reference to vintage pocket watches and the colourful playful element will definitely get everyone's attention! Teamed with some equally bright wedges and statement jewellery, this holiday look will have heads turning and everybody talking!
1990s Pocket-Watch Print Playsuit | £28 | Available Online
View our full range of playsuits here
____________________
We get a lot of navy gear down at Beyond Retro, but have never been lucky enough to see a uniform piece like this. Regulations dictate that coveralls are not authorized for wear outside a naval installation, but these 100% wool 1950s US Navy coveralls have managed to make their way to
Beyond Retro | Soho
in 2011! These are very rare, especially in such good condition; hurry down to Beyond Retro before they're gone by the board...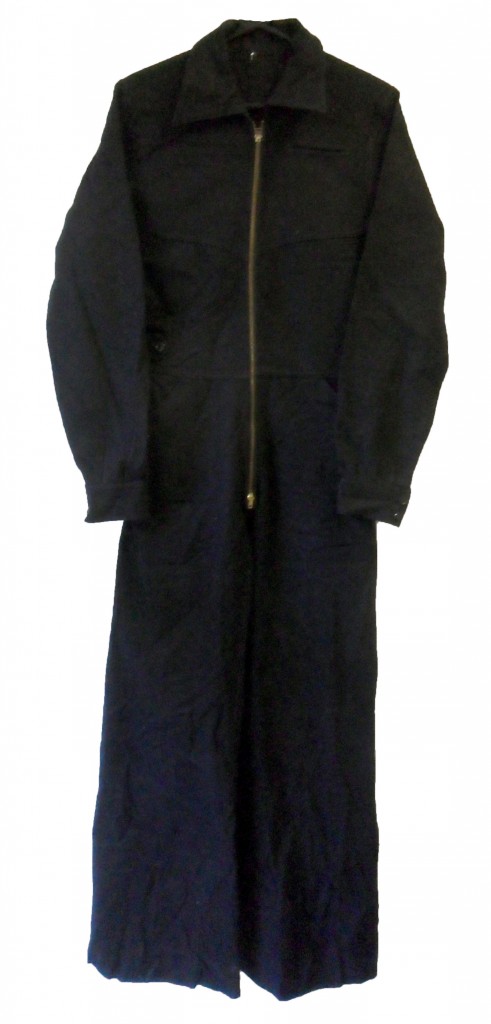 1950s US Navy Coveralls | £60 | Available at our Soho store