This pristine 1960s sanforized work shirt from JCPenney is a timeless piece; the same design has been used since the Great Depression for workers across America and is now copied throughout the world in designer boutiques for prices beyond the reach of any self-respecting trade worker. Pick up an original at
Beyond Retro | Soho
for a fraction of the cost of its copies and wear it for work, rest and play.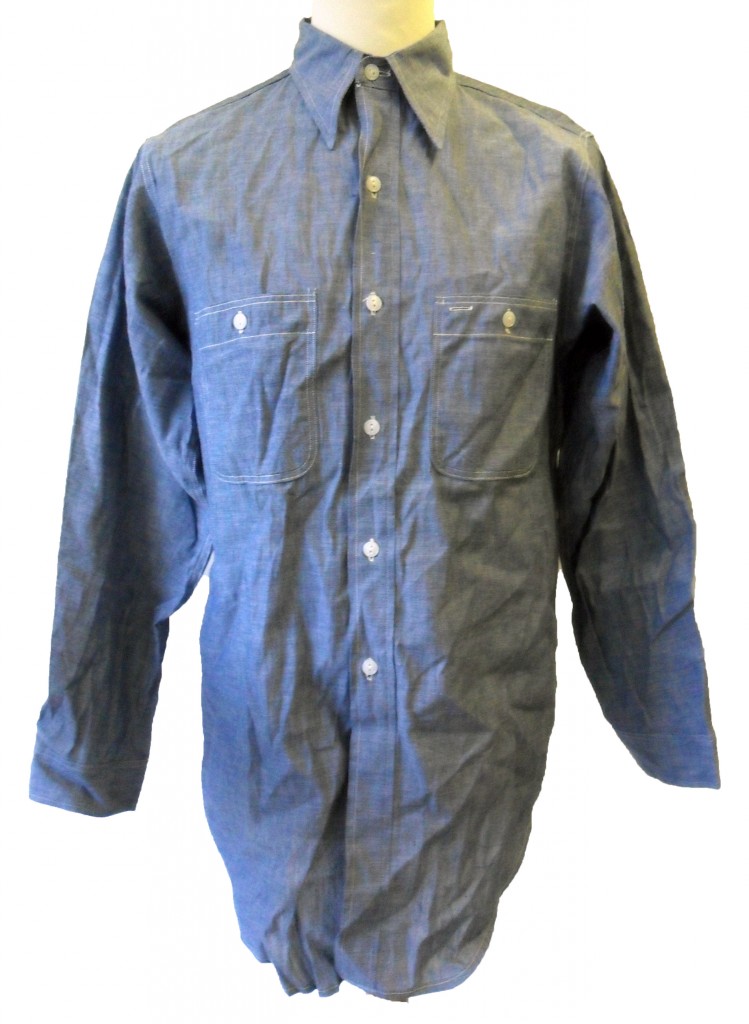 JCPenney Workshirt | £40 | Available at our Soho store
____________________
So we've started gearing up for festival season over here at Beyond Retro and as much as we're hoping for sunshine all throughout summer, we know it can get a bit nippy in the evenings. Crochet has been a firm designer favourite this season and continuing into autumn/winter, with designers House of Holland and Christopher Kane all jumping on the trend. This stand-out gold and burgundy lurex thread pattern 1990s jumper with beautiful beaded detailing does the trick perfectly. Matched with denim shorts, this look will keep you warm and looking like you've just stepped out of an editorial in Vogue. We predict you'll be partying until dawn and in no rush to crawl back to your tent at the end of the night!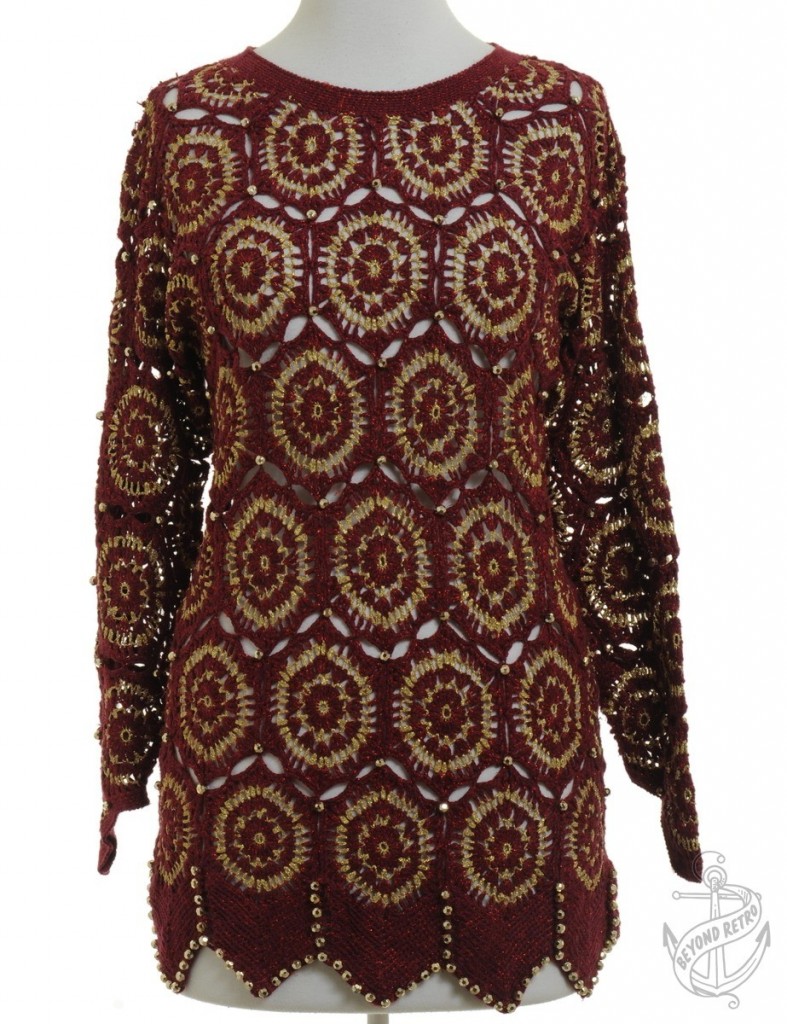 Eye-Catching Crochet Jumper | £16 | Available Online