The Lee Westerner 100J was released in 1959 as a smarter version to the ever popular 101J denim jacket. Very rarely seen this side of the pond and all but dried up on the other, we're not sure if one has ever graced the floor at Beyond Retro before. What makes this jacket even more unique is that its previous owner has had the back embroidered especially for the 100 year centenery of Nevada in 1964. Hurry to
Beyond Retro | Brick Lane
now before it's too late!
Rare 1960s Lee Westerner 100J Jacket | £125 | Available at our Brick Lane store
____________________
Let's Get Physical! Physical! We've woken up today and realised we haven't got very long to get our bikini bodies in shape! But what to wear to the gym? Olivia Newton John really set the standard for gym attire in her music video for Let's Get Physical! This 1980s geometric print leotard in black and hot pink will keep you looking cool and stylish as you sweat it out! The boat neck, bat wings and contrasting panel detail is pure 80s! Pick up a pair of vintage Reeboks and leg warmers and GET ON THAT TREADMILL! We'll meet you by the water cooler...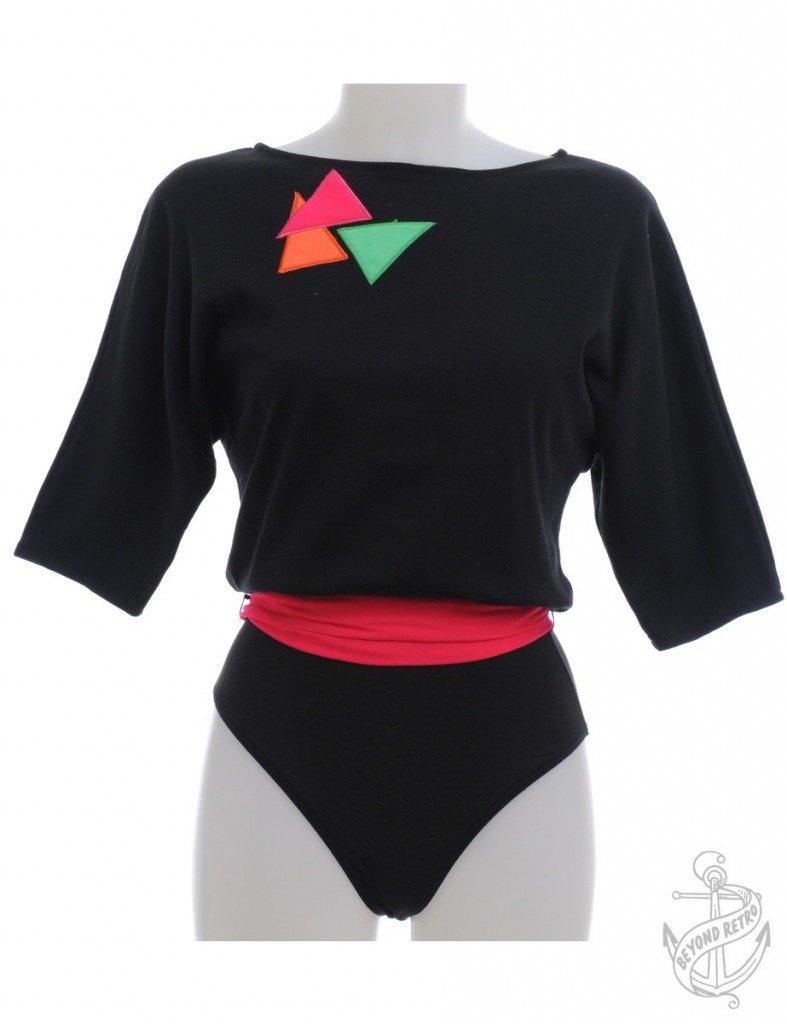 Flamboyant Leotard | £16 | Available Online