Modern history wouldn't be what it is without the most spectacular decade of the 20
th
century; the Sixties.  It was an exciting and radical era that shook the world not only with its popular culture, but also with innovative politics and a new liberal attitudes that broke a whole lot of tradition.  Fashion, for example, took a major turn with the changing times and, fittingly with the new scene, prints became psychedelic and skirts got a lot shorter.   The '60s featured a number of diverse trends that mirrored attitudes of the time.  So here's our guide to our favourite looks of the Swinging Sixites. Groovy…
Early '60s:  Madmen meets Jackie O
During the earlier years, the undisputed style icon was Jackie O, with her pill box hats, bubble gum pink Chanel suits and perfectly coiffed hair that wouldn't budge if a hurricane hit it.  Key items to pull this look off would be skirt suits, fitted pencil dresses and big round sunglasses.  Other girls that emulate ol' Jackie O's style are the ladies of Mad Men.  If you're channelling Joan be sure to pick up tantalizing dresses that glorify buxom silhouettes.  Or if it's Betty you're after, go for sweeter than sweet dresses and swing skirts that are a modern update on styles from the previous decade.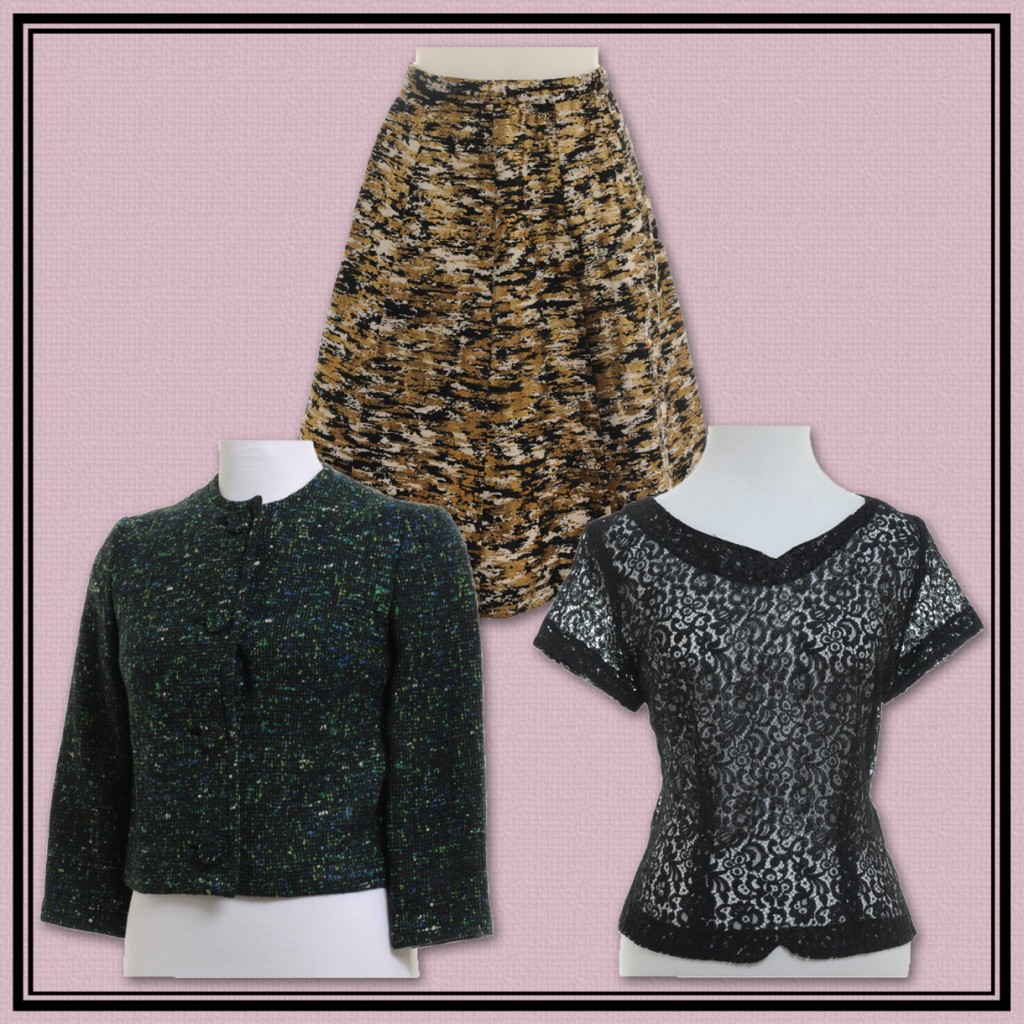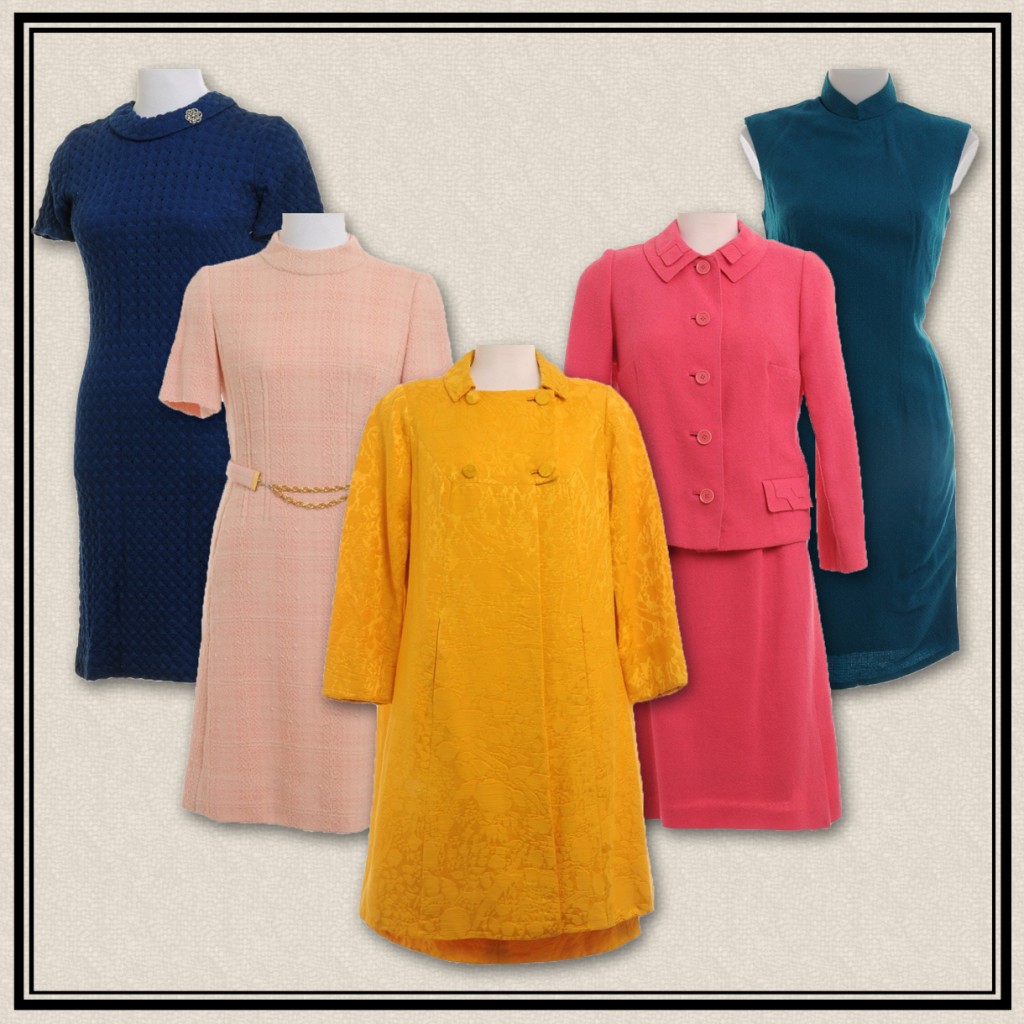 Mid '60s: Rainbow Mod Pop
This is the trend that put London on the fashion map.  Mary Quant's revolutionary mini skirt made stomping grounds like Carnaby Street and the Kings Road THE places to be seen.  Influenced strongly by the high fashion designers of Italy, the goal was to dress classy, chic and young.  A-line skirts and shift dresses soared about three inches above the knee and bold colours and prints emblazoned the streets of London.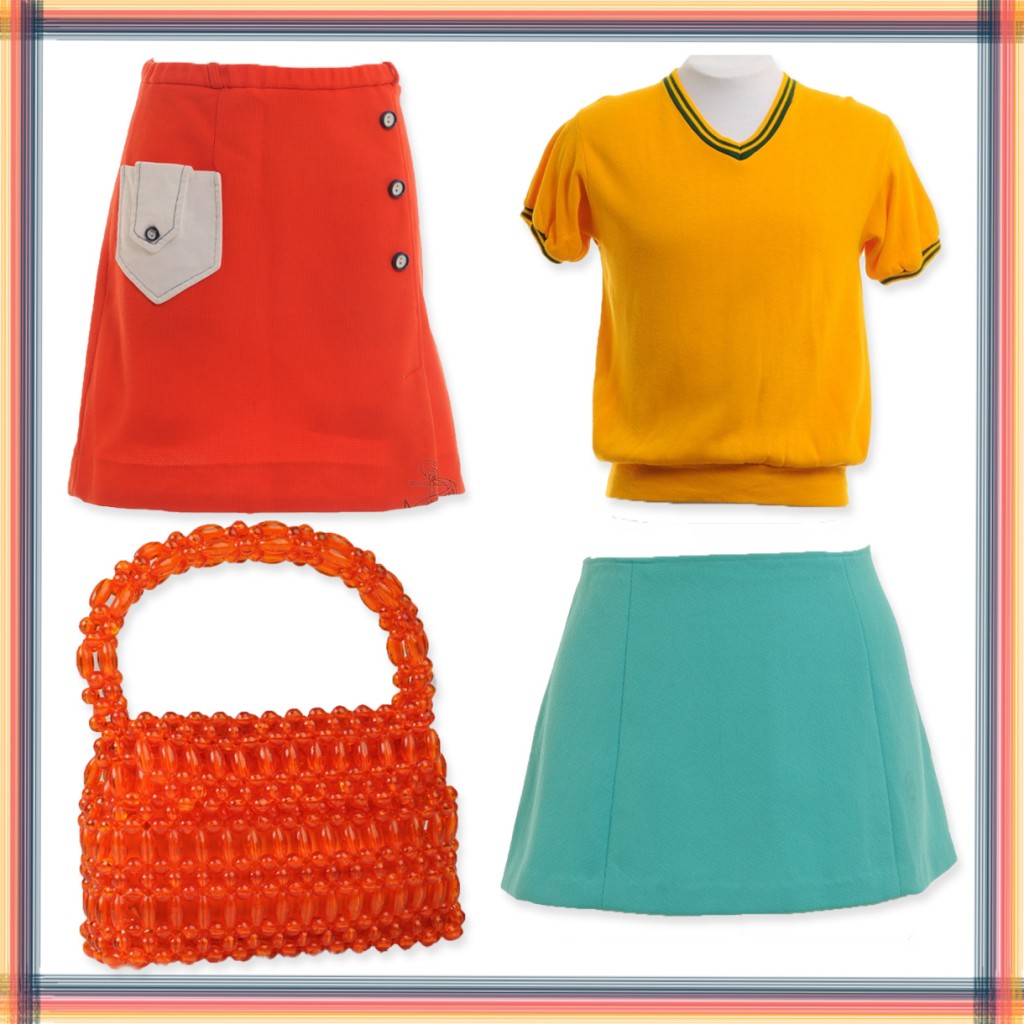 Late '60s: Psychedelic Mania
Experiences on mind altering drugs, psychedelic music and a relaxation of social taboos saw the emergence of one of the most significant sub-cultures of the 20
th
century.  These spell-binding pieces can be go-go or hippy as this was a period of transition.  It's just gotta be far out, like never seen before.  Style-seekers will also notice the abundance of mismatching prints that are continually huge in modern day style.  How bold you go is up to you…