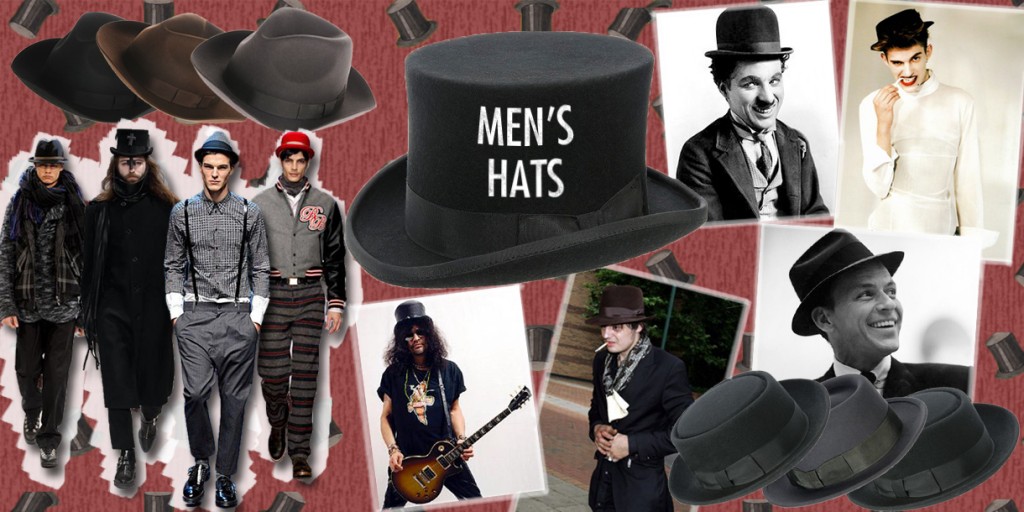 Top Hats
The top hat first appeared in 1796 in a painting by artist Charles Vernet of an 'Incroyable', a French dandy, and went on to become a wardrobe staple for politicians and royalty in the latter part of the 18th to the middle of the 20th century. Nowadays it is more traditionally worn with a morning suit or white tie, or as a fashion accessory. Top hats have adorned the heads of rock stars such as Slash and Alice Cooper and play a big part in the signature style of the most recognisable movie characters, from the pick-pocketing Artful Dodger to the tea-loving Mad Hatter.
Fast forward to 2011 and men have placed the top hat back on our fashion radar, as seen in our street style shots, and even menswear editors' favourite, London-based fashion designer Asger Juel Larsen, used the tall, flat crowned, broad brimmed hat as the headwear of choice for his A/W '11 collection. Teamed with a biker jacket and motorcycle gloves or a long black Goth-like coat, a juxtaposition of biker gear and religion runs throughout his collection, a theme also favoured by Lady Gaga in her Judas video. Get the catwalk look with one of our stunning leather jackets, paired with black skinny trousers and boots, or team with a rock T-shirt and a pair of leather trousers for a tribute to the Guns N' Roses guitarist.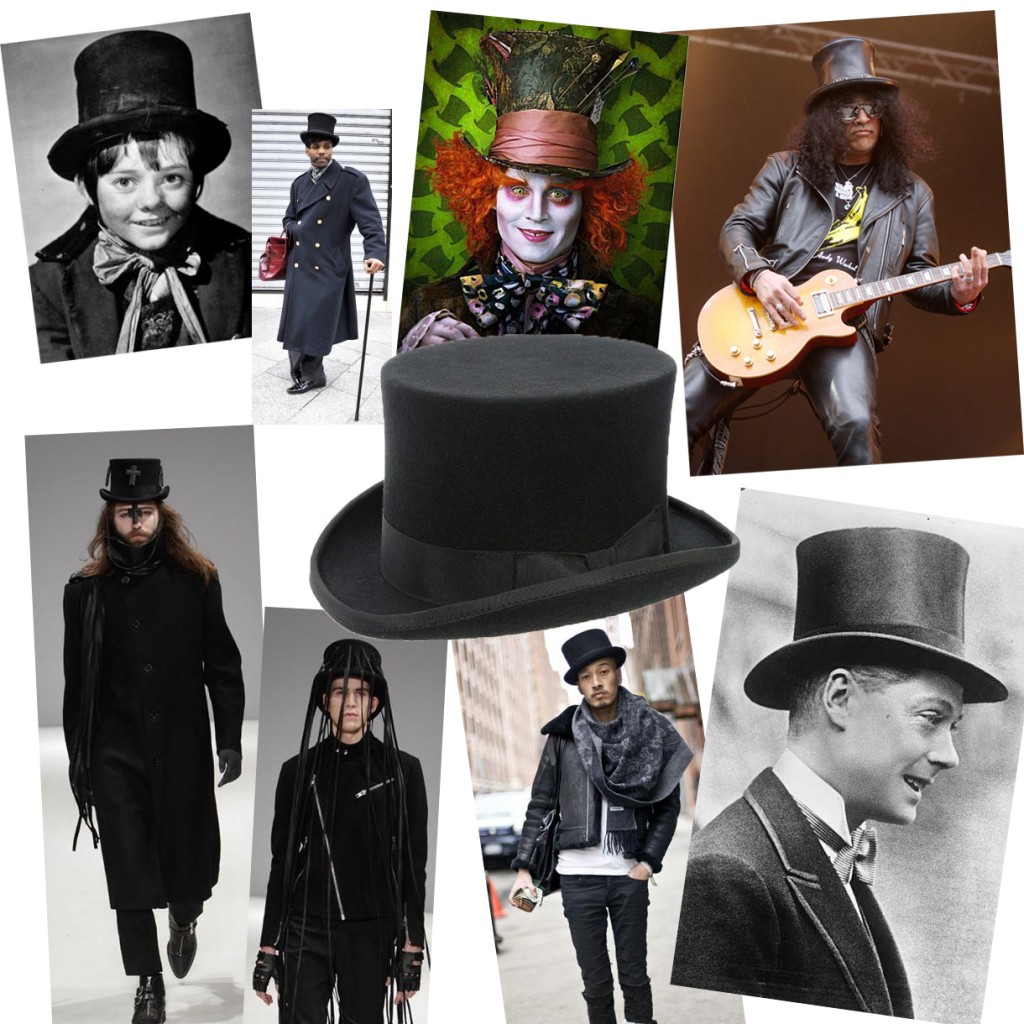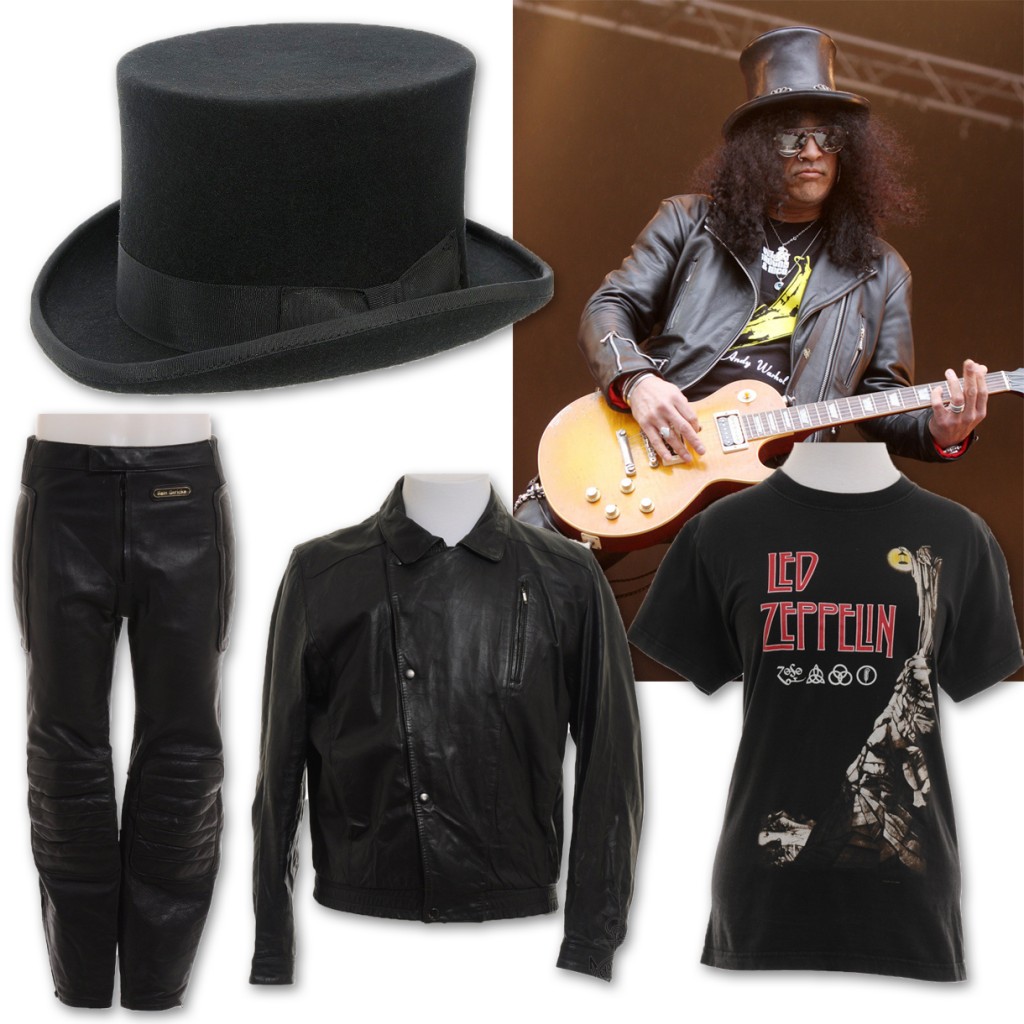 Classic Top Hat | £45 | Available in-store & online
Bowler Hats
The bowler hat was originally commissioned by a customer wanting to replace the top hat worn by his gamekeepers in order to protect their heads from hitting low hanging branches. It then quickly replaced the topper as the hat of choice for its sturdiness and the fact that it wouldn't blow off in the wind. It grew in popularity in the American West, sported by cowboys, rail road workers, lawmen and outlaws and was also a wardrobe staple of the working class during the Victorian era. Now in 2011 two prominent designers sent their models down the runway wearing bowlers; at Kenzo a vintage banker's uniform was brought up to date with a trouser/skirt suit, and Rag and Bone mixed Letterman team jackets with loose fitting trousers, a look influenced no doubt by East London street style. In popular culture the bowler has also graced the head of Hollywood legend Charlie Chaplin, and who could forget that white and black uniform in Stanley Kubrick's Clockwork Orange?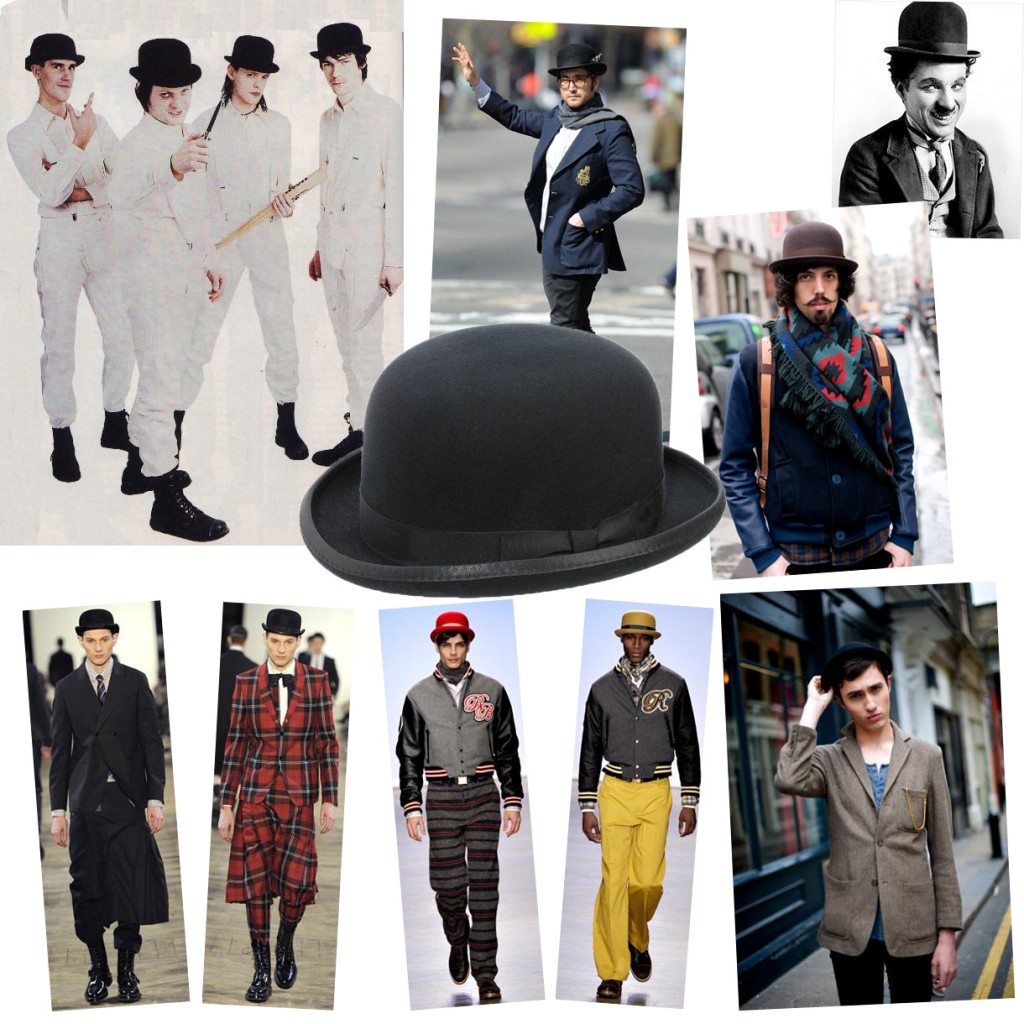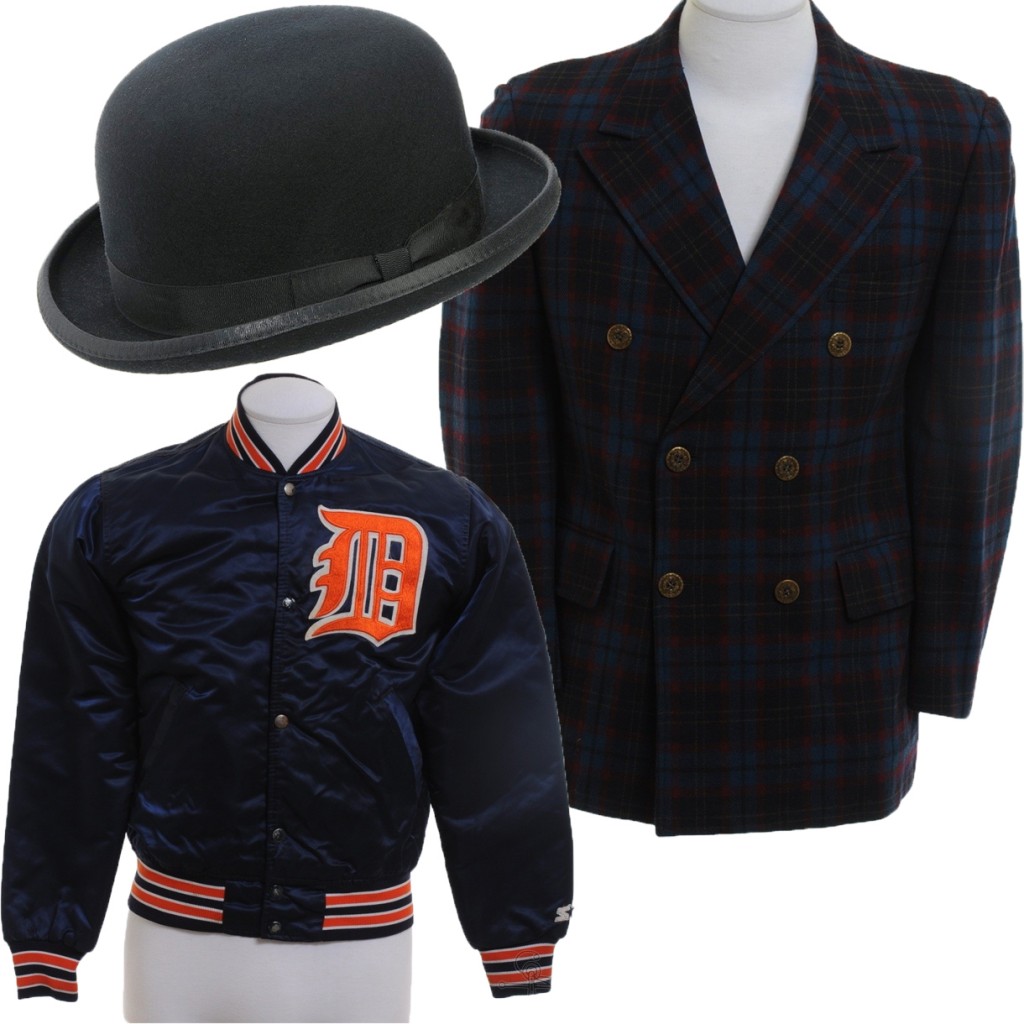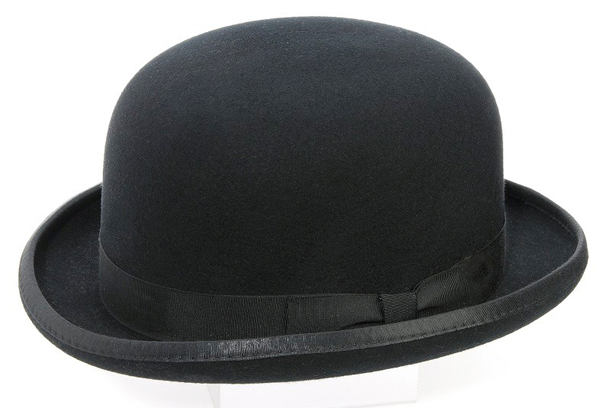 Classic Bowler Hat | £37 | Available in-store & online
Pork Pie Hats
The pork pie hat (named after it's resemblance to a pork pie) originated in the mid 19th century and became a staple of the British man about town. Often associated with jazz, blues and ska musicians in Jamaica, the hat was popularized by the 1960s rude boy subculture, which traveled to the United Kingdom and influenced the mods and skinheads' way of dress. The UK version is slightly different to the American; it resembles a smaller short brimmed trilby as seen at this season's Dolce and Gabbana show. The actor Buster Keaton made it his trademark and cartoonist Hanna Barbera used them to accessorize his characters Yogi Bear and Top Cat. With music influencing style, a pork pie hat isn't uncommonly seen on London streets and in fashion editorials. Get the look with this classic sharp blazer, shirt and brace combo.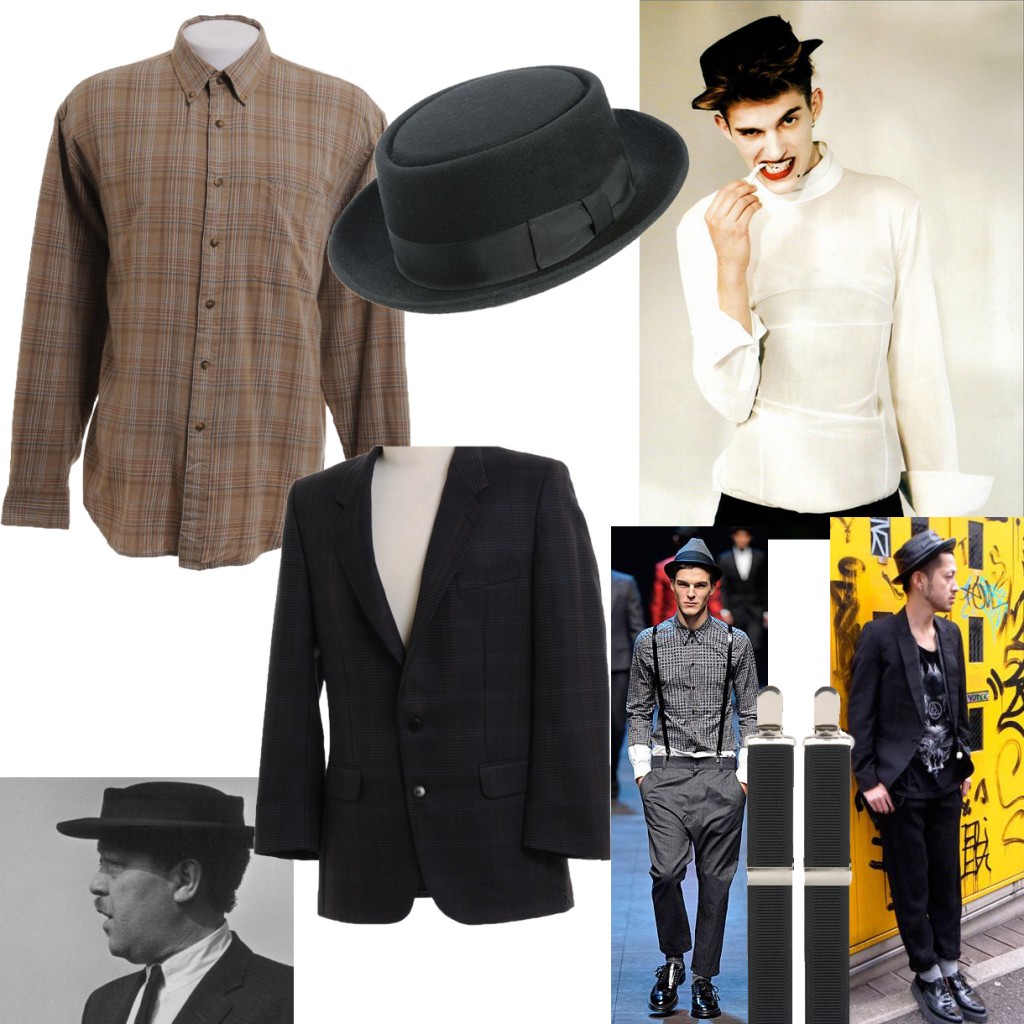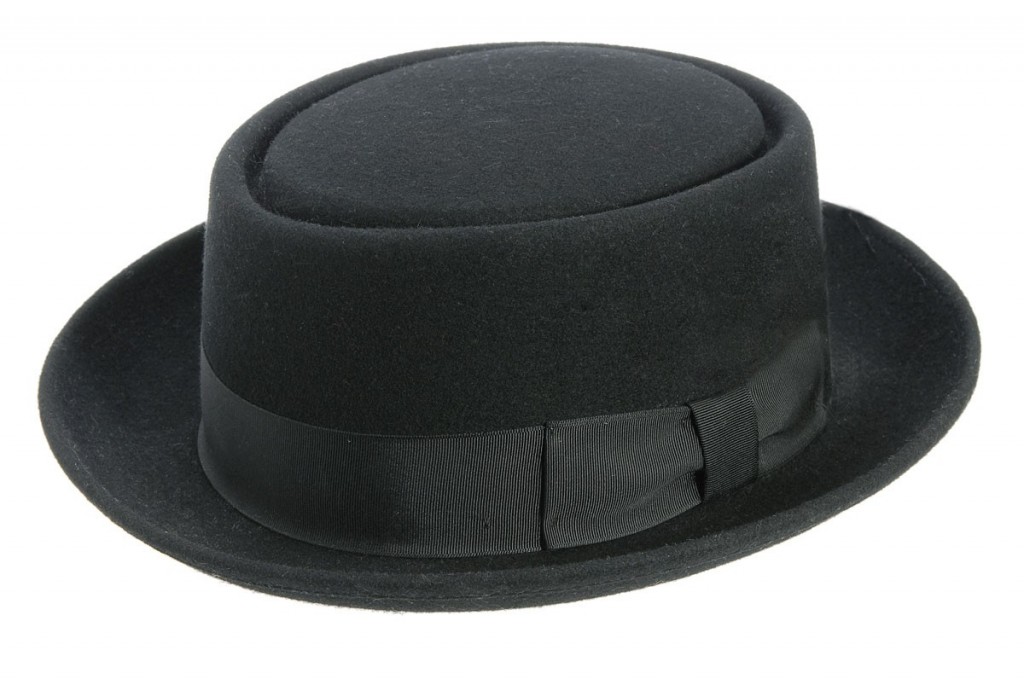 Classic Pork Pie Hat | £37 | Available in-store & online
The Trilby
The hat's name derives from the stage adaptation of George du Maurier's 1894 novel Trilby; a hat of this style was worn in the first London production of the play, and promptly came to be called "a Trilby hat". It is synonymous with Frank Sinatra's style and remained an important headwear accessory for men throughout the 1940s, '50s and '60s, waning in popularity in the 1970s when any type of men's headwear became obsolete, and male fashion instead began focusing on highly maintained hairstyles. In more recent times, a resurgence in the trilby hat by rock and indie stars and vintage lovers has been going strong, with everyone from Pete Doherty of the Libertines to major designers like Agnes B and Issey Miyake all adopting the trilby as a smart and stylish finishing touch to an outfit.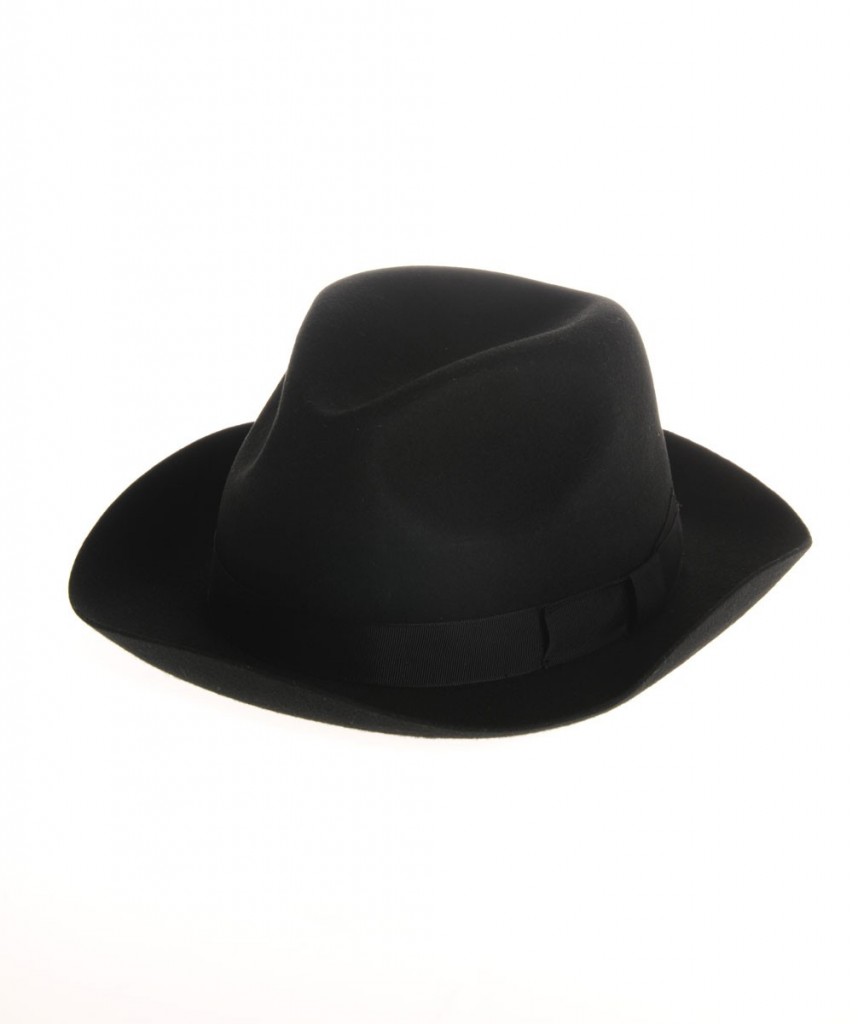 Classic Trilby | £37 | Available in-store & online