Leg-bearing ladies listen up! Our long storied love affair with the miniskirt has come a long way. Alongside Twiggy, Andy Warhol and the second wave of feminism sits another icon of the 1960s. The miniskirt. But this little number ain't nothing new and dates back to ye old ancient times. Yup.  
Join us on a trip down memory lane as we revisit the history of the miniskirt from ancient Egypt to London 2014. Viva la miniskirt!
Shop Urban Sixties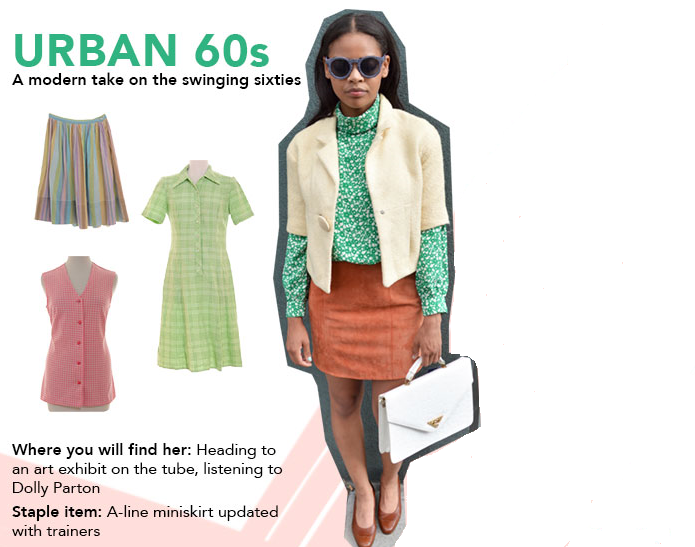 Back to the Start
1400s: It's accepted that Egyptian men donned a mini wrap skirt, but we also know of ancient figurines showing females wearing miniskirts too!
1600-1900s: Whilst Europe blushed over ankle-bearing skirts (oh the shame!), in China the Duan Qun Miao which translated to 'short skirt Miao' stripped their hemlines to the thigh.
1920s: During her theater performances, Josephine Baker showcased a miniskirt made of bananas. Yup. You read it here first.
1950s: Micro-mini's were reserved for sci-fi movie stars in Flight to Mars and Forbidden Planet.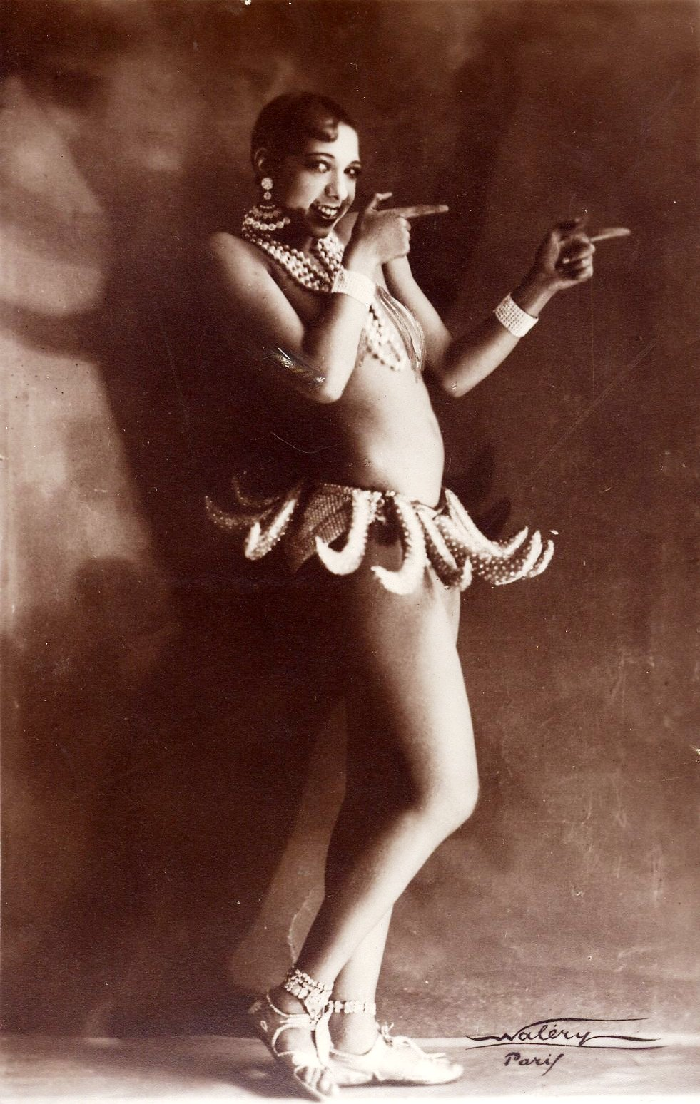 www.wikipedia.org
The Mini Skirt got Political
1960s: The years of dressing like your mother made way for swinging British birds such the Shrimp and Anita Pallenburg. They embraced cultural revolution, individual expression and feminism. The uniform? Well, the mini skirt of course!
- André Courrèges experimented in 1961 and soon unveiled his futuristic dresses cut above the knee.
- Mary Quant slashed hemlines for her youthful spirited King's Road boutique Bazaar in 1965.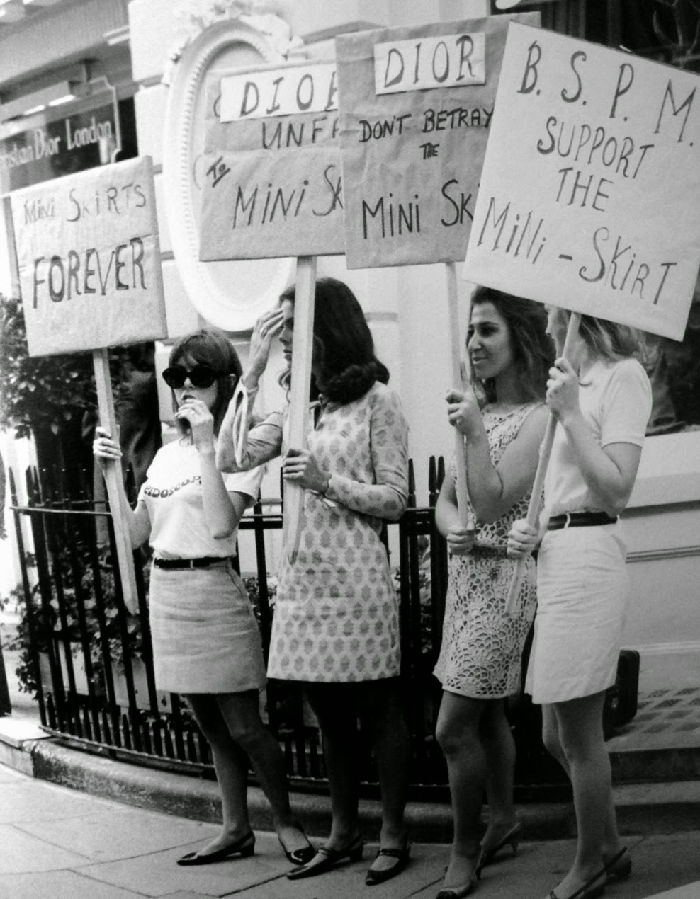 www.vintag.es
Mary Quant- "It wasn't me or Courrèges who invented the miniskirt anyway—it was the girls in the street who did it." 
1970s: What comes up must come down, but thanks to Debbie Harry, Vivienne Westwood and the punk movement miniskirts enjoyed a revival towards the end of the era.
1980s: Celebration of a more powerful and womanly silhouette ushered in a new miniskirt wearer. Think sophisticated, thirty-something career women. Carrie Bradshaw certainly approved.
1990s: The Spice Girls spiced up our wardrobes and long-legged Cindy, Kate and Naomi donned their designer minis with pride.
2000s: This wardrobe staple is hot property. From micro-minis to bondage skirts, leather, denim and suede, it's not surprising that this has come at a time when fashion embraces the f-word once more.
All hail the mini skirt. We salute you!