Inspired by This Old Thing, where Dawn O'Porter revamps the unwanted and the unworn, we thought we would provide some nifty tips that can breath new life into your beloved wears. It's time to start doin' it yourself. 
Want some festival fringing? Shimmy the summer away in a DIY tassel t-shirt.
Step 1: Take an old band t-shirt and begin by cutting off one sleeve. Then fold the t-shirt in half to mirror the second sleeve.
Step 2: Use chalk and a ruler to drawer a straight horizontal line.This will mark where the fringing will start.
Step 3: Take away the hem by cutting off the base of the t-shirt and draw a straight line with a ruler, marking 1cm strips. Now snip, snip, snip into even tassels.
Step 4: To create a fish net, divide the strips into pairs and knot the first tier
Step 5: Take one strip from each knot and tie to the second tier of another pair, creating a diamond shape fish net. Add beads for extra va-va-voom.
Time: 15 mins.
Result: Festival-ready fringing.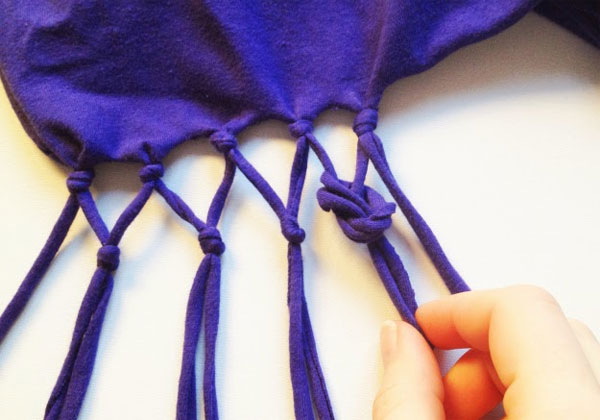 Shop Fringing HERE >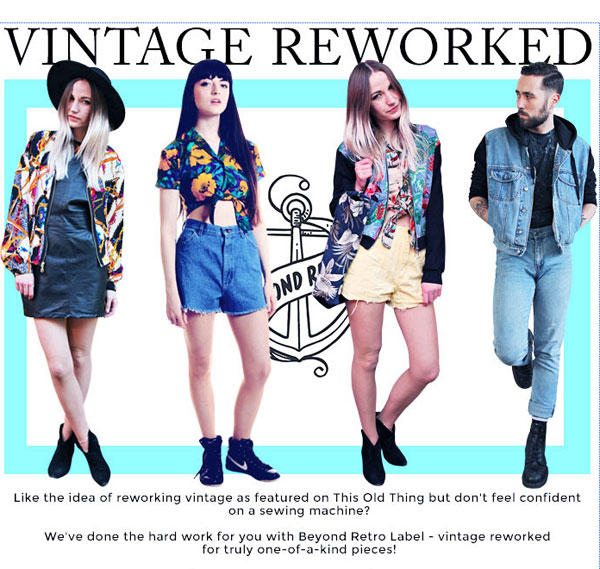 Shop Label- HERE >