From cavemen to catwalks,
leopard print
has always held a firm spot as a fashion favourite, and is about to make a comeback. When trying this bold trend, overkill is always a risk, so we thought we'd tell you a bit about the history of leopard print, from those who wore it well, to the unlikely style icons who weren't afraid to look fierce.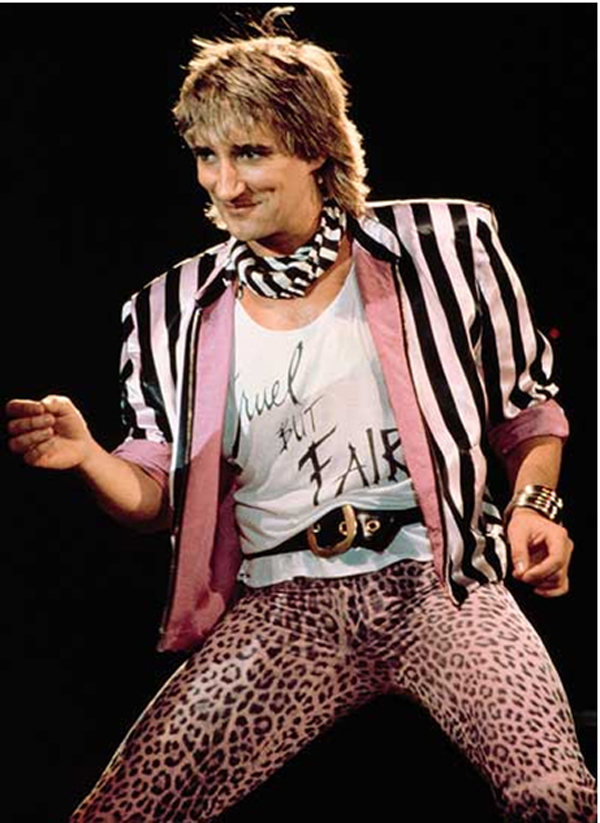 Rod Stewart working the leopard print leggings. Leopard print has come a long way since the days of its use as skins that kept cavemen warm. Seen as a symbol of exoticism and wealth, kings and nobility alike were rocking the spots long before they went mainstream. Many artists would have their subjects decked out in dots, and they featured heavily in a lot of 18th Century male portraits. Fast forward to the twentieth century, and Hollywood stars like Marion Nixon made waves when they wore the bold print. Marion went so far as to accessorize her look with her very own leopard, but we reckon with a good blouse or jacket you'd be fine.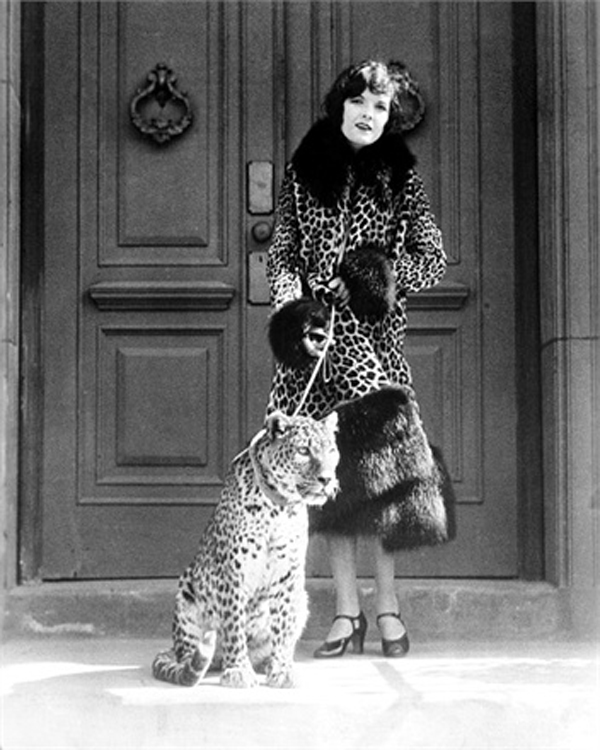 Marion Nixon. Her 'accessories' are probably not a look you'd want to copy exactly. Maybe stick to walking a dog. 1947 brought a leo-inspired collection by Christian Dior, with what is thought to be the first credited use of leopard as a print rather than real fur. It was a welcome revival of glam after the restrained choices available for women during wartime rationing. From the 1930s onward, spots were infiltrating cinema after costume designer Adrian Adolph Greenberg dressed the likes of Brigitte Bardot and Ursula Andress in the print. On a smaller scale, an unlikely style icon who graced the cobbled catwalk of Weatherfield was of course Bet Lynch, a woman who said yes to double-dots and somehow managed to get away with it.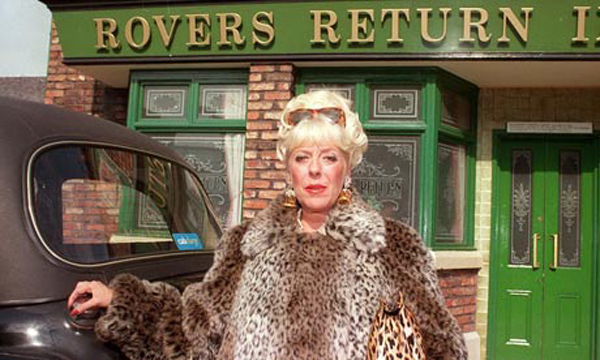 Unlikely style icon: Bet Lynch
Brigitte Bardot pulls of this leopard print jacket perfectly. Designers are not afraid to play with this daring style; Roberto Cavalli, a.k.a. 'The Leopard King', has been showing the fashion world how it's done for years, while there wasn't an outfit in sight at Jean Paul Gaultier's Autumn/Winter 2013-14 collection that didn't feature the preeminent pattern. Today stars like Kylie and Miranda Kerr have all earned their spots, while Rita Ora recently rocked a Katie Eary red leopard combo at this year's V Festival.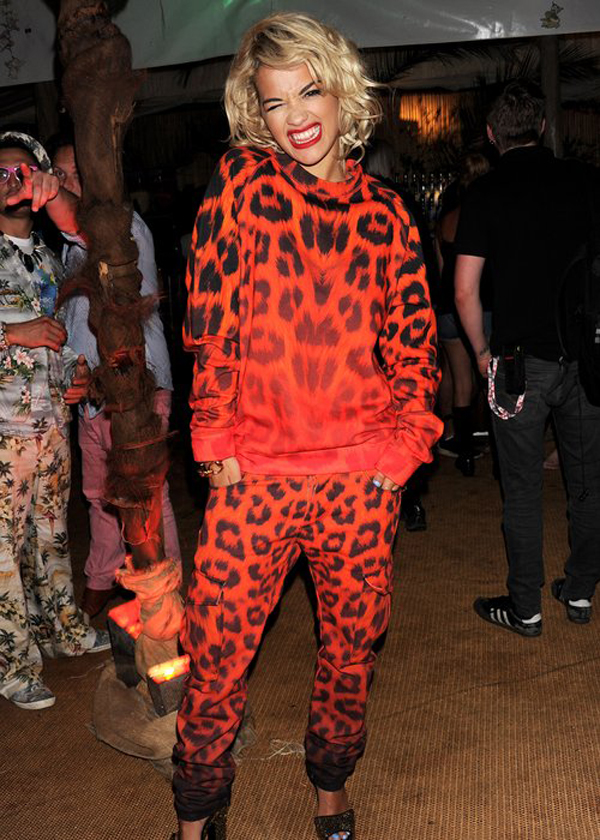 Rita Ora in Katie Eary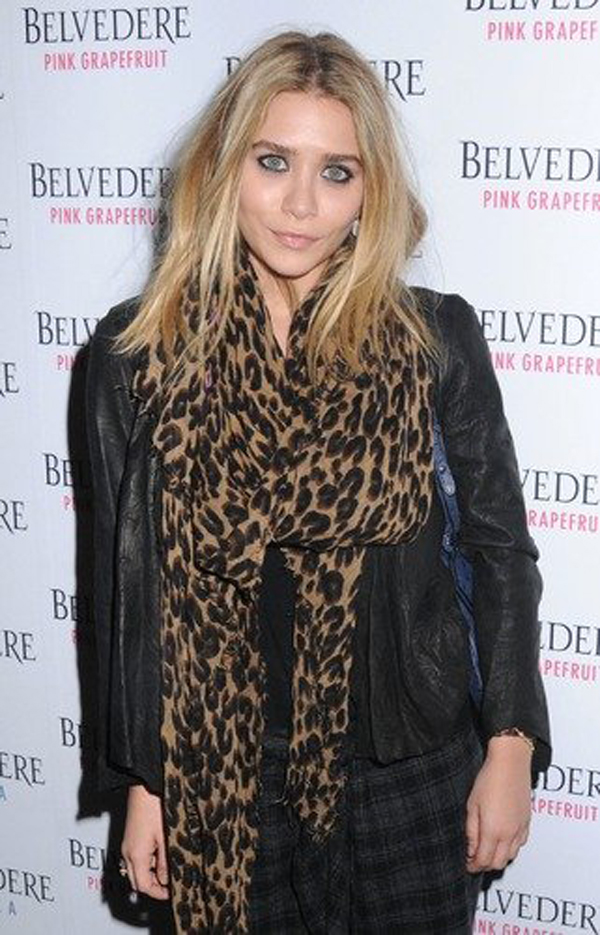 Ashley Olsen wears the iconic leopard print Louis Vuitton scarf that is a favourite among the stars.   So take a chance on this bold look and go wild with leopard print. Check out our
online store
for some great pieces, from full blown prints to subtle trims.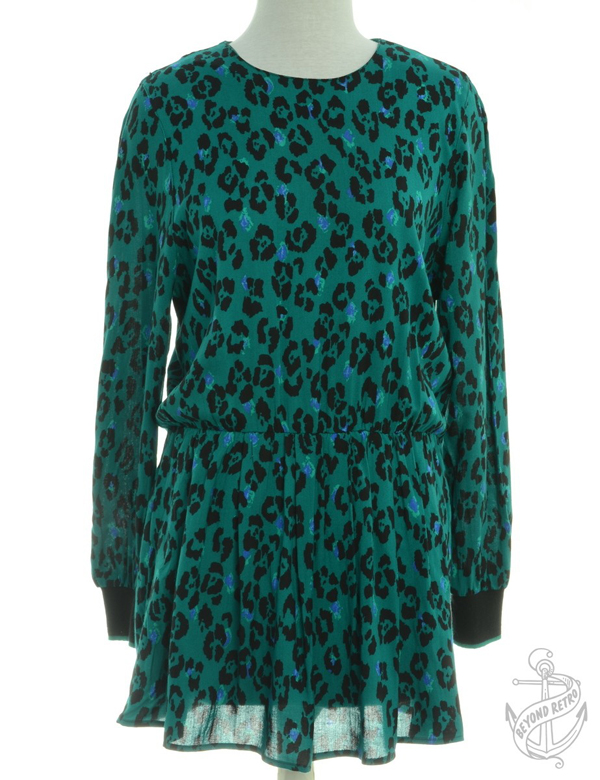 Beyond Retro Short Dress Green With Contrasting Trim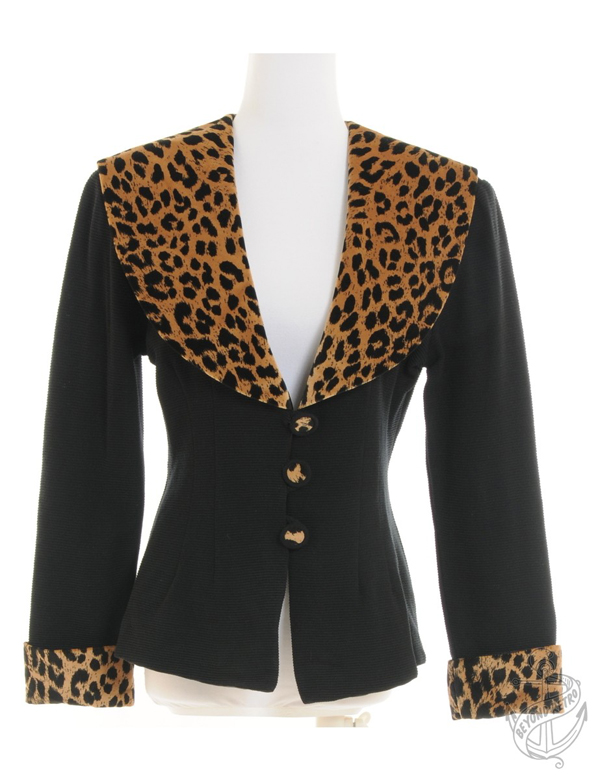 Beyond Retro Vintage Smart Jacket Black With An Oversized Collar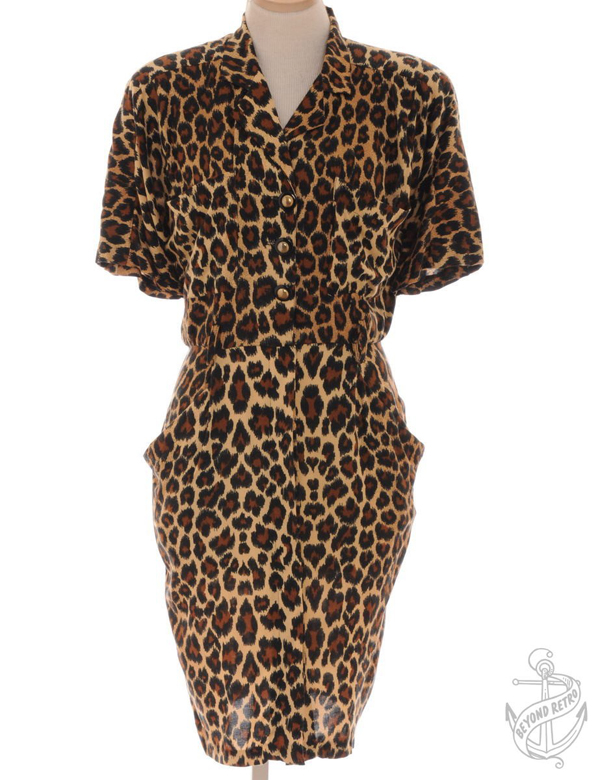 Beyond Retro Vintage Short Dress Sandy Brown With Multiple Pockets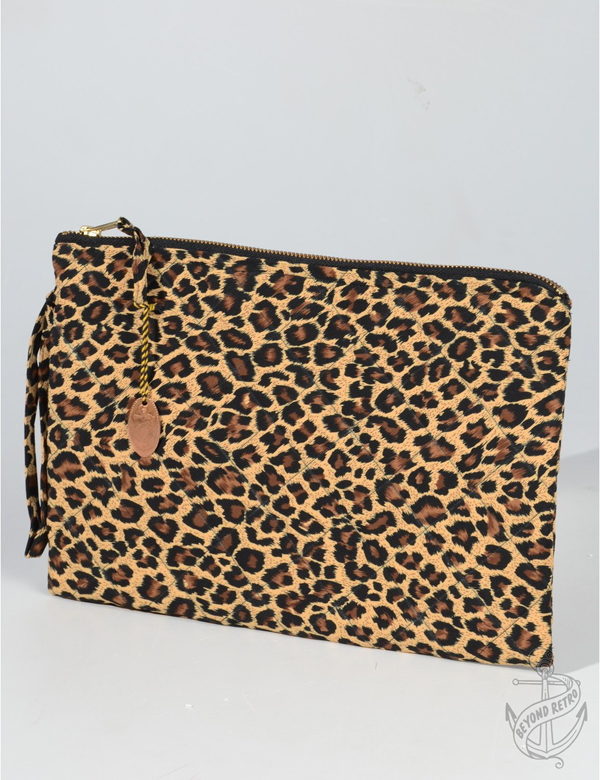 Beyond Retro Label Document Case Mixed Palette With Quilting
GET YOUR CLAWS INTO SOME LEOPARD AND ANIMAL PRINT HERE!