In case you haven't been counting, 012 sees us celebrating our tenth year since starting life at a disused East End dairy before becoming the proud owners of nine show-stopping stores in the UK, Sweden and the world wide web. It's been a wild ride of a decade and we've no intention of letting this milestone pass without some suitably frivolous celebrations to share with you, our customers and the people who have made us what we are. So, to kick things off we present to you these exclusive 10th Anniversary tote bags, conjured up by members of the Beyond Retro team. We asked staff from our UK and Sweden stores to design a print that would perfectly reflect  our personality as a shop and brand. Both designers in their own right,
Hannah Bays
and
Ingrid Arnell
also work in the Beyond Retro stores, with Hannah from
Brick Lane
in London and Ingrid at
Åsögatan
in Stockholm.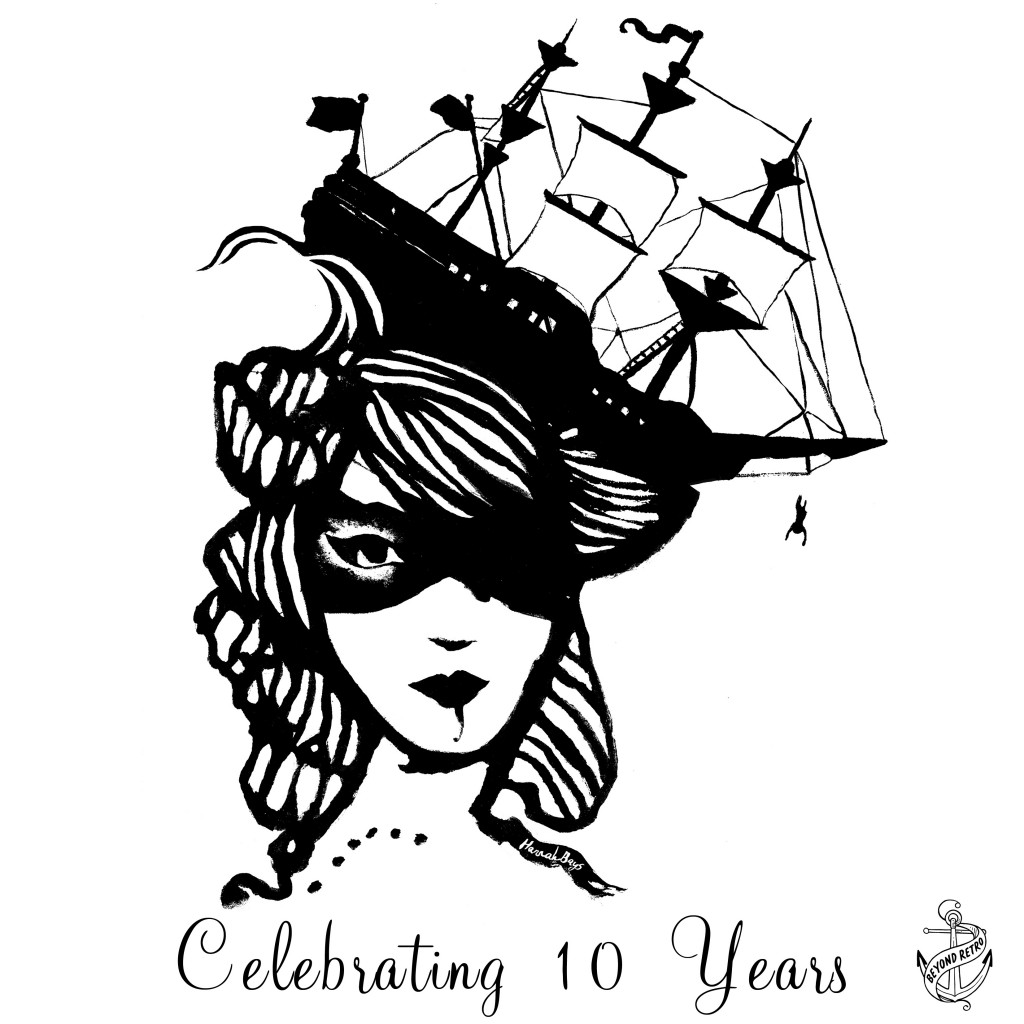 Design by Hannah Bays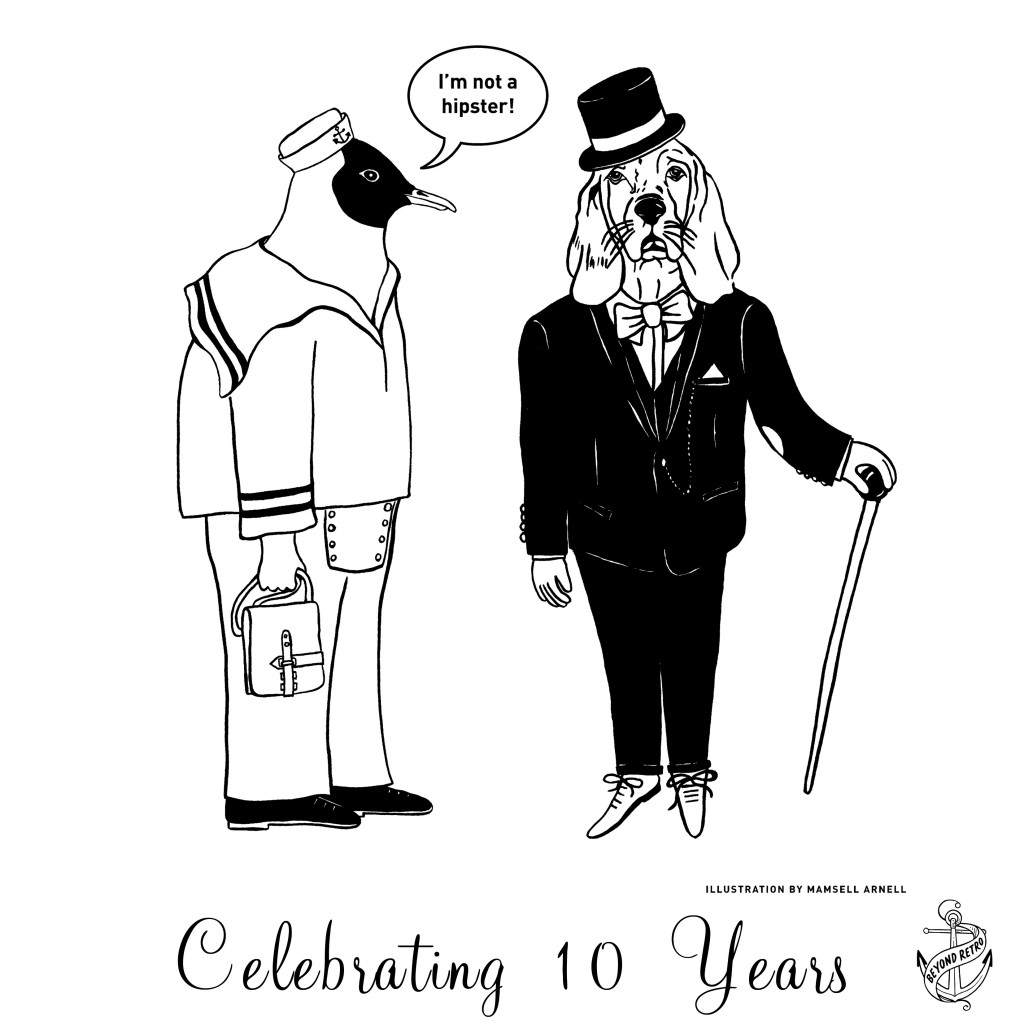 Design by Ingrid Arnell
Hannah's illustatrion is a "Piratical ode to feisty females out there making waves", while Ingrid's whimsical design is inspired by her love of classic vintage clothing and Therianthropy (the metamorphosis of humans into animals). These limited edition bags will be available in all Beyond Retro locations for
£5
from
May 1st
to launch a week of 10 Year celebrations. We'll be revealing our full plans soon, so keep an eye out for them here, on
Facebook
or on
Twitter
, where'll we be using the hash tag
#beyond10
to keep you updated.