For all those vintage loving ladies out there who envisage their wedding day to be dripping with retro flare, there are plenty of ways to give your special day a unique feel! Afterall, it's all in the detail.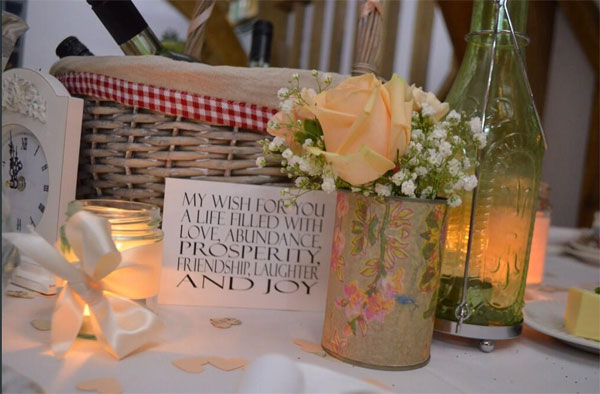 mismatchme.co.uk    
Here at Beyond Retro we've got some top advice from Todich Floral Design, the award winning wedding and events florists based in South London who pride themselves on transforming their client's floral requests into distinctive and beautiful designs! When broached on the topic of vintage weddings, the florists at Todich Floral Design told us that they think the beauty of vintage fashion is that you can have a huge variety of items to give a vintage feel. Wedding flowers can be displayed in old fashioned milk churns, glass bottles and even old suitcases! And a wedding centerpiece can be transformed into a vintage display by putting flowers in bird cages, candelabras or even teapots!
We know everyone loves a good ol' knees up at a wedding, so why not add that little extra detail to your welcome drinks as shown by the girls at Mismatchme.co.uk?! This is bound to get everyone in the mood before Dave's Disco!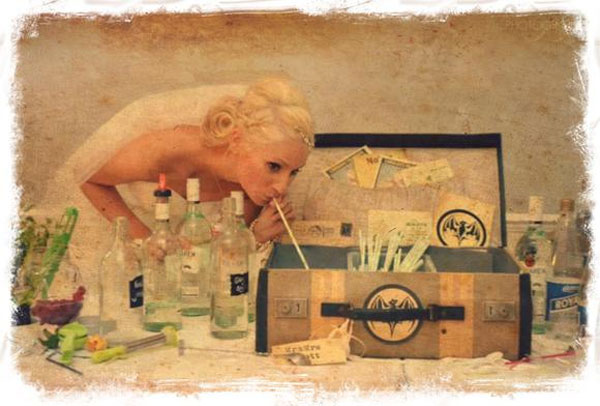 Mismatchme.co.uk unique cocktail case! Welcome drinks with added fun!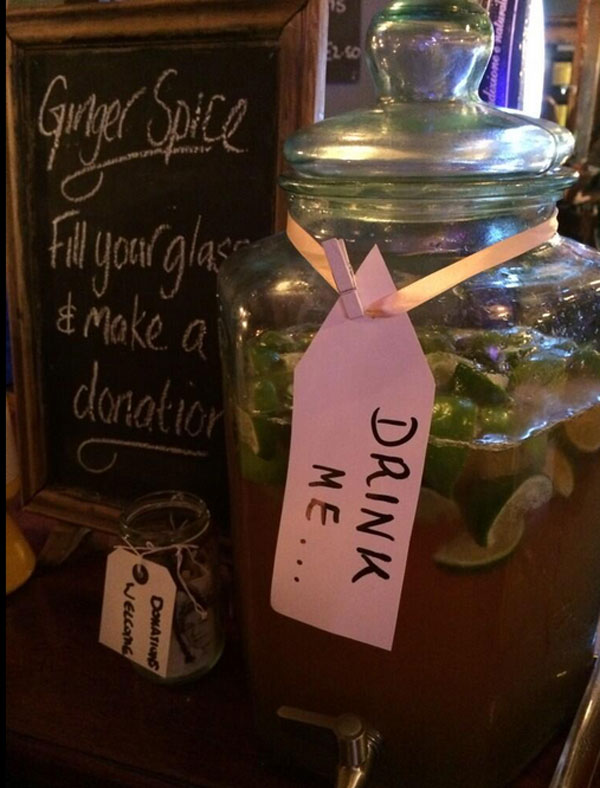 Mismatchme.co.uk  
Other ways to add some vintage spice to the event is to have bunting made out of mismatched vintage fabric, or having vintage crockery laid out on the tables. This style of a 'mismatch' of vintage items is just what best friends Lauren and Laura opted for with the theme of their own weddings. They bought the most wonderful props and niknaks to create the vintage aesthetic of their dreams. After their big days came and went both girls wondered what to do with it all, for all the memories they couldn't throw it away! So MISMATCHME was born with their hope to make more memories, whilst also giving other girls the chance to make their wedding equally as unique. Lauren and Laura have some beautiful ideas!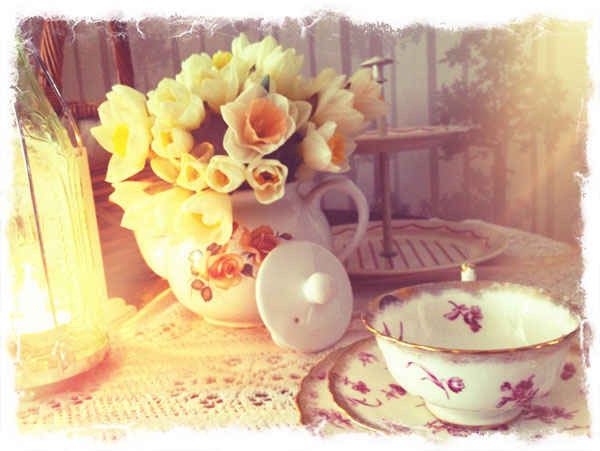 Mismatchme.co.uk    
Here are our Top of the Props- for the icing on the cake to a perfect day:
1- Old Suitcases and books- An old suitcase could be used to place all those cards and pressies you'll be receiving, whilst books can create beautiful displays.
2- Jam Jars- These little babies will be the stars of the show! Pop name cards inside for a retro seating plan or use them as country inspired floral pots.
3- Tea Pots, cups and saucers- Charming crockery can offer more than a yummy afternoon tea. Think table displays, flower holders, candle pots or maybe even sweetie bowls- filled with cupcakes or love hearts they are all the more delightful.
4- Birdcages- Filled with wild flowers, trailing ivy or maybe even surrounding the cake, a simple white or silver birdcage can be a focal point of any vintage wedding.
5- Bicycles-  An Alternative to the usual wedding prop, the basket on the front can double as a flower holder and even be turned into a 'Welcome' sign or picture holder. Pedals and petals have never been prettier.
Looking for visual inspo? Check our new Pinterest album inspired by our Vintage Wedding Fair! 13th-16th March!