We're bloomin' lovin' these florals! For the Bride seeking that little something special for her 'Big Day', a mixture of old and new gives that extra touch. Pretty floral displays make for in intimate atmosphere, so look no further than Todich Floral Designs, who will be showcasing at our Vintage Wedding Fair! Here are some nifty ideas from their team to ensure you get the pick of the bunch.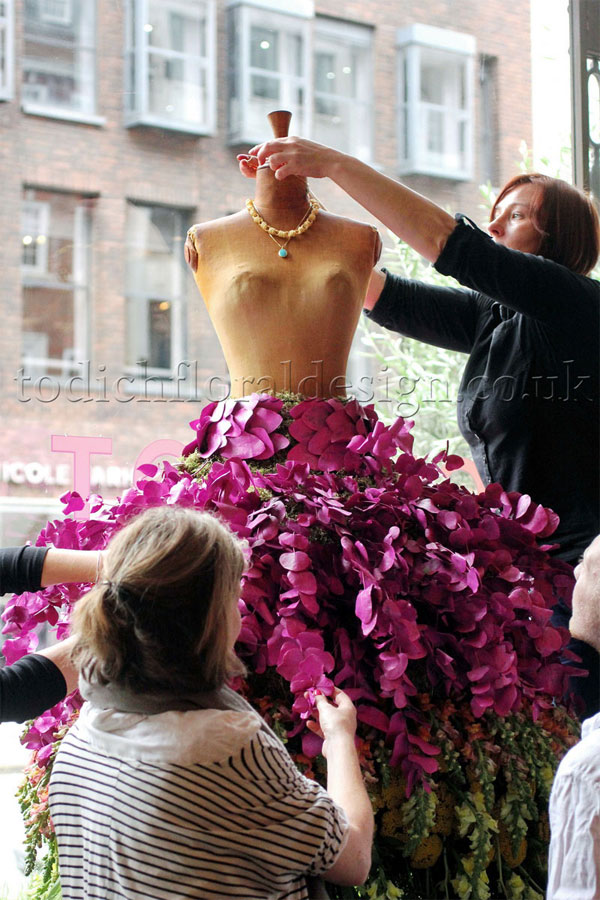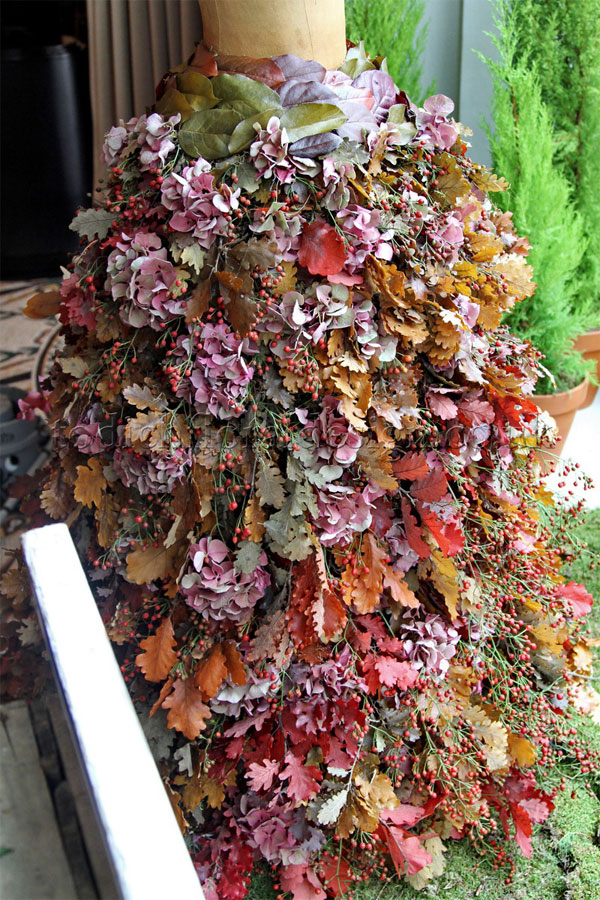 1- Local British blooms are perfect for the delicate, pretty look typical of vintage floral designs! For example roses and spray roses, hydrangeas, anemones, peonies, dahlias and stock work well.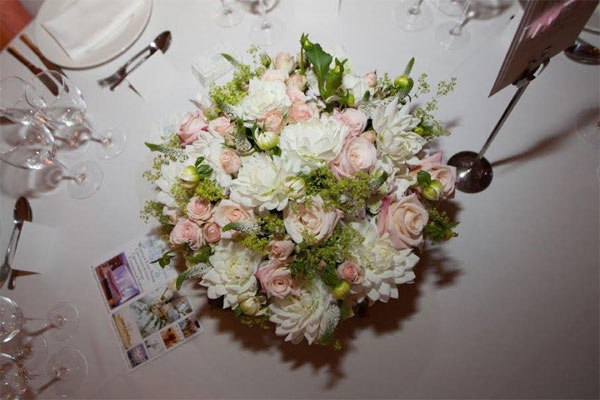 2- For foliage, ivy is one of the most popular choices as it's great for creating a trailing, rambling effect.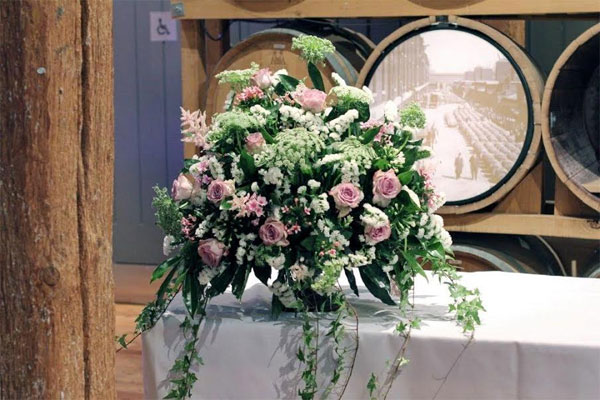 3- Herbs can be a lovely addition too, and add a wonderful scent! Lavender, rosemary and thyme make perfect additions to table arrangements or bouquets and also help add a nostalgic, English country garden vibe.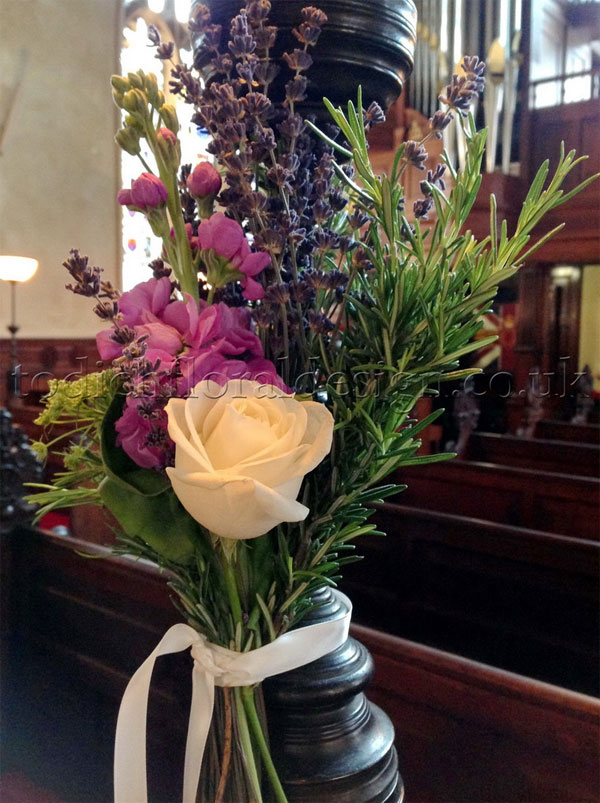 4- A relatively new trend is the brooch bouquet, where brooches are set on wires and worked in to the bridal bouquet. This is a fabulous way to personalise your bouquet and bring in your 'something old' too.
(Or you could go the whole hog with one of these brooch bouquets!)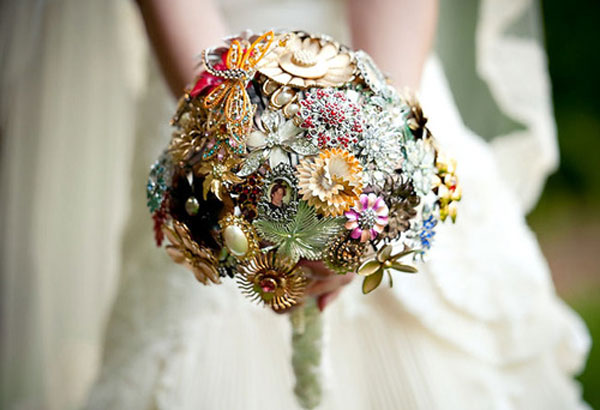 Uponalovestory.blog  
5- Necklaces can equally be woven through bridal flowers, else flowers can be attached to an old headdress or bracelets!
Our personal fave from their endless list of delectable flowers is this loose and rustic bunch of daisy's. Perfect for an intimate and delicate affair. Maybe even stick a few in your hair...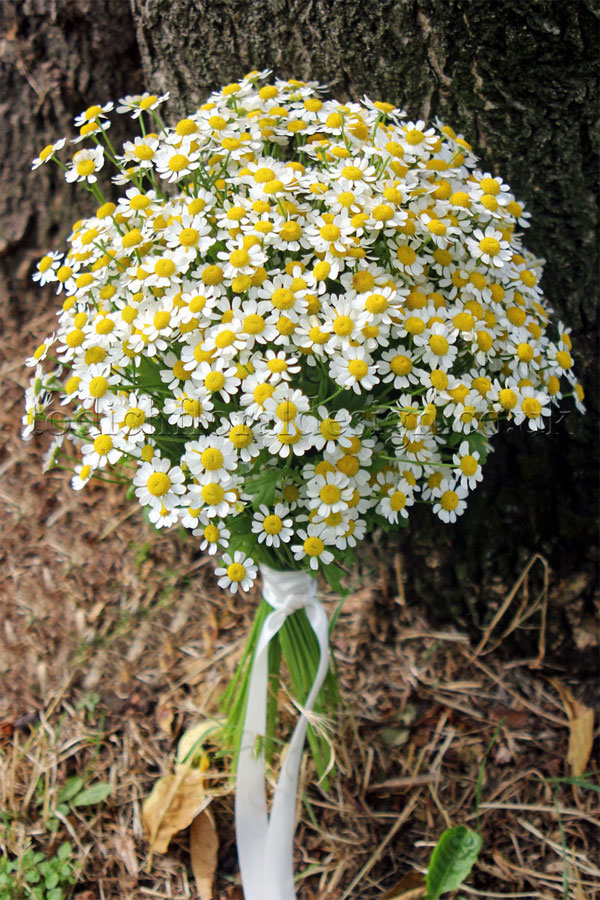 All displays- Todich Floral Design Imager
Stay tuned for display ideas and wedding props! From old suitcases to jam jars, milk bottles and birdcages... we've got the lot. 
Head to our Vintage Wedding Fair to relieve the wedding stress and check out more of Tordic Floral Designs!