Top 5 Wedding Cars: Here to get you down the aisle on time and in style!
Traveling in style has fast become one of the essential style elements of "The Big Day". After all, the vehicle of choice ultimately sets the tone and style for the day to come! It also acts as a mobile capsule for the bride's arrival, ensuring that she remains surrounded by the appropriate atmosphere and mood of the event, even when whizzing around country lanes or stuck in traffic on city streets during the race to the altar.
We all remember Katie Price, aka Jordan, turning up in a Cinderella style horse drawn carriage to wed her Prince Charming, Peter Andre, back in 2005. Katie's fairytale aesthetic was captured perfectly in her choice of transportation! She also started a knock on affect with girls around the nation reflecting a similar princess fantasy on their wedding day, predominantly evidenced in Channel 4's My Big Fat Gypsy Wedding.
Whether you want to make a statement about your style or simply arrive on time, here are our TOP 5 stylish vehicles that will ensure your groom isn't left waiting.
1)      For all the girls out there who are a sucker for a fairy tale wedding, but don't quite want to emulate Jordan's take on the theme, there are more subtle ways to capture the traditional affect of a horse drawn carriage. Our own Kate and Wills certainly looked picturesque and perfect in their bridal carriage in 2013 but there's also the option of a more understated and retro affair with a simple white carriage- no crown required.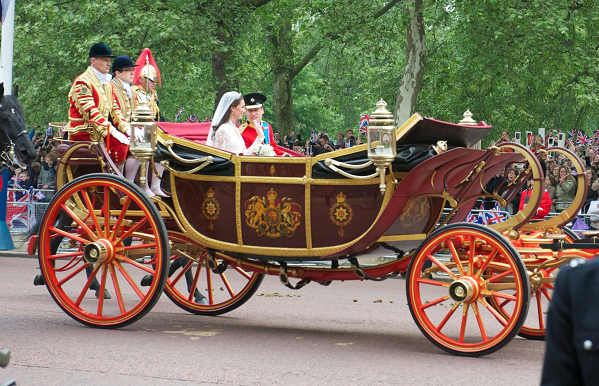 2)      If vintage is your taste, but a motor is more to your fancy, then the beautiful 1930's vintage taxis from Cheshire's Austin Taxi Service are a perfect choice. Affectionately named Bertie and Thomas, these luxurious cars bring new meaning to the term 'Pimpin Ride'. Steeped in vintage flavour and plush leather, not one detail has been overlooked and the cars ooze luxurious vintage class.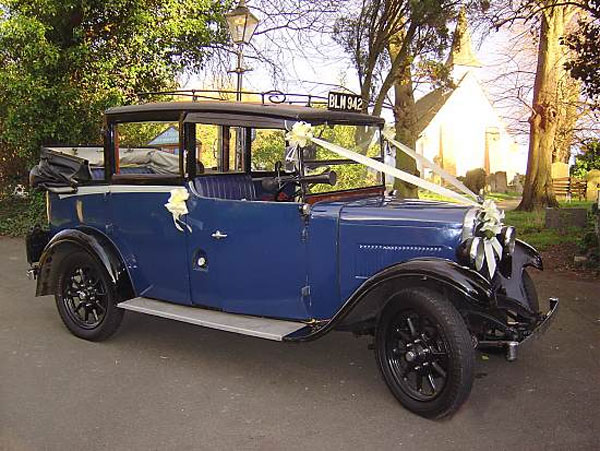 Cheshire Vintage Taxi Firm
3)      For those who've got a bit more cash to splash on their special day, nothing looks more sleek and elegant than a vintage Rolls Royce. This car is bound to make an impact on your wedding day, and if it's stretching the wallet a little too much, it's beautiful enough to have the ceremony in the boot.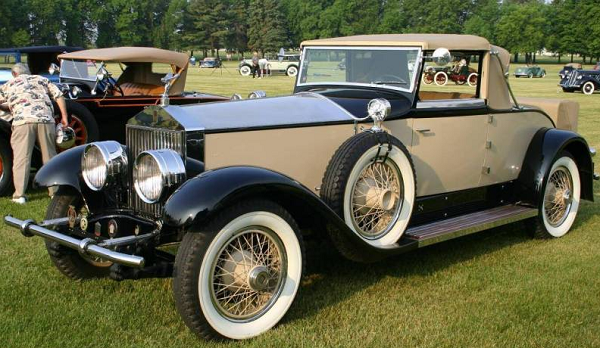 www.remarkablecars.com
4)      If you don't want to break the bank but still want to maintain a retro flare then the classic VW camper has it all. Certainly spacious enough to squeeze your gown into and with bags of character, the VW is a top choice for vintage loving brides!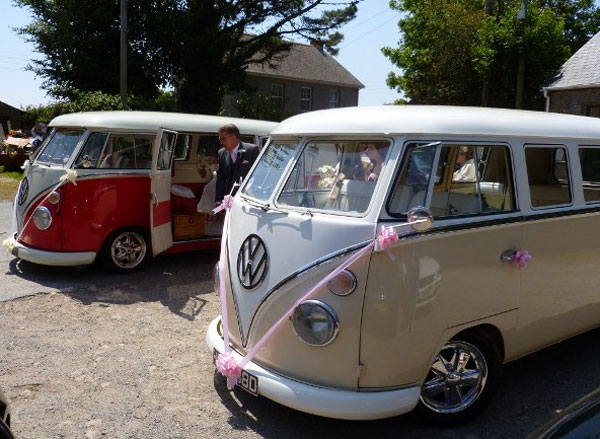 Wedding.galleria.co.uk
5)    For those who dare, we think that zooming in to take your vows on a Vespa is the ultimate Rock N' Roll wedding vehicle of choice. The Italian scooter brand became infamously popular during the swinging 60s and is now synonymous with carefree youthfulness. This choice however is not for the faint hearted and is definitely for those whose essence of cool overshadows windswept locks or trailing veils!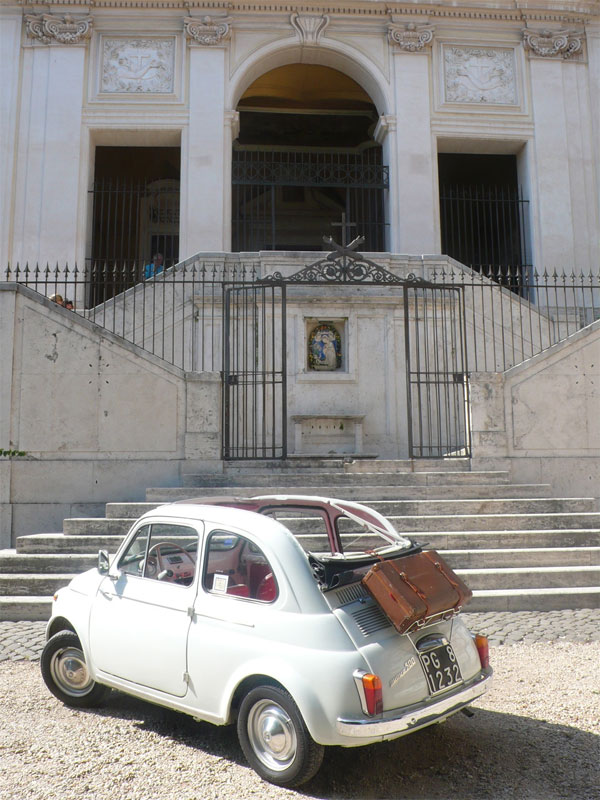 Italianweddings.com