Our Brick Lane store-cat Tiny is hanging up her work boots. Queue the heartbreak. Fear not, after years of service to vintage retail this glamour-puss is going to a lovely new home where she will indulge in the spoils of retirement. It's time to pay homage to our favourite four-legged friend, Tiny.
So for one last time, we had a cuppa with London's most fashionable feline and reminisced about the good times.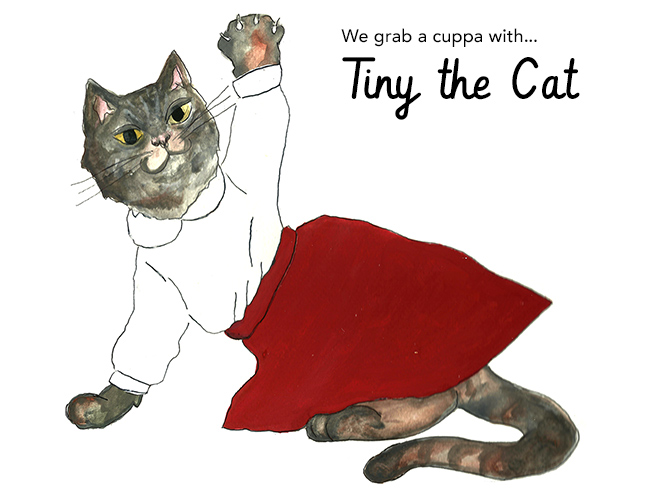 How are you enjoying your retirement?
I love my new discoveries, human beds and feather pillows rule. I'm totally over the silk scarf box.
Tell us about how your vintage career began?
Fourteen years ago I was coaxed from under the rails of the Cheshire Street store with a tuna sandwich. They called me Fluffy, and it wasn't long before I claimed my bed of silk scarves and the staff began vying for my attention, willingly giving up their office chairs. Well, I need my beauty sleep.
One day there was a knock at the Beyond Retro door and my first owner Janice from Lik+Neon asked if they had found me. I thought the mother of all custody battles was about to ensue but Janice told of how I had struggled in competition with her other shop cats and in seeing how I lit up Beyond Retro's vintage world, she let me strike out on a solo mission. So the adventures began.
What have been your highlights?
From workin' the till with sass to inspiring our visual displays, there are too many to choose from!  I thought I would share some of my fave snaps from the good old days, back when I had to work for my Whiskas.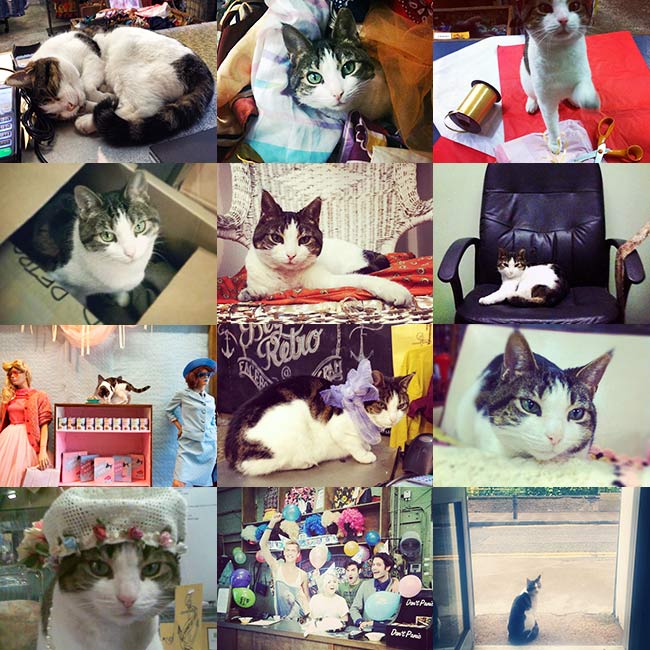 Follow Tiny on Instagram: @Tiny_beyondretro