In honour of Thea Porter, the first bohemian babe, we took a bunch of blogger babes down to the Fashion and Textiles Museum. From Insta-worthy grub at The Breakfast Club, complete with green smoothies and plenty of pancakes, to our Addison and Lee chariots finished off with a display of deliciously deluxe wears... it was one hell of a trip. Our gals got dressed in head-to-toe vintage too, just how we like it!
'For me, the 1970s was a decade if unremitting work, with its full share of triumphs and disasters, I was becoming well known, my name was bandied about, beautiful women of all nationalities fought over my clothes and... the small Greek Street shop was often overrun with them'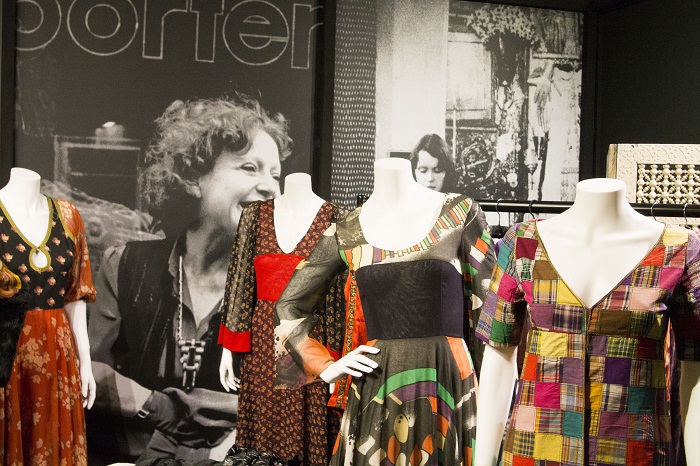 Billowing silk silhouettes, high-neck blouses and swirling floral embroidery – Thea Porter is an emblem of the 1970s. Culture-vultures this is a name dropper worth 1000 cool points. Before Sienna Miller swooped in there was Thea Porter. Credited with bringing what we now call 'boho' from the Middle East to the UK, setting up in Soho instantly drawing a crown of rock and film stars.
Launched last month, the exhibit explores the far- Eastern wonderments of Thea's design inspiration with 150 textiles, garments, artwork and photographs. Delve into her 1930s family life and her evolution as a designer, not to mention her influence upon modern-day boho babes. Whilst it may not quite be kaftan weather, Seventies Soho-chic and Lebanese music are the order of the day. Expect a few flashbacks of you in that gypsy skirt circa 2004.
Born in Jerusalem and brought up in Damascus, Porter studied in Beirut before landing in London in the mid-60s, and boy are we glad she did. The designer set up on Soho's Greek Street selling ornate furnishings, counting The Beatles as one of her customers. Cool, right? Well it gets cooler. Porter created the embellished jackets and sassy shirts Pink Floyd wore on the cover of their first album, Piper at the Fates of Dawn… with her own fair hands.
Here's what went down...
The boho babes in all their glory: Leigh of Fox and Feather, Eliza of Let's Dust, Sara of Waiste, Sarah of Style Sixties, Naomi of Two Shoes One Pair and Charlotte of The GoodOwl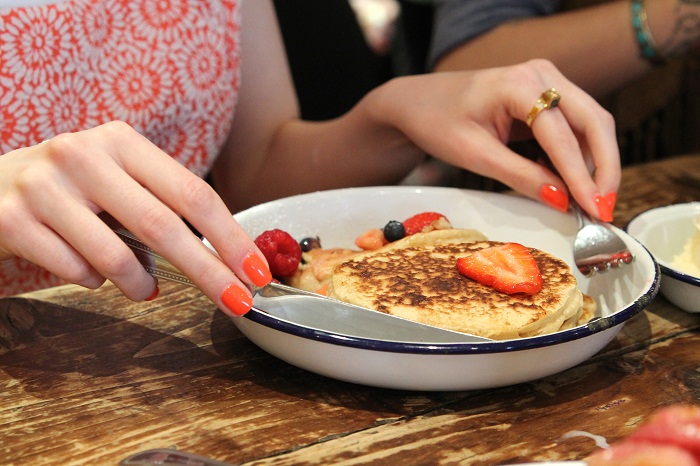 Double the fringing double the fun! Charlotte and Naomi rock warm tones and lashings of jewels. Doin' what they do best.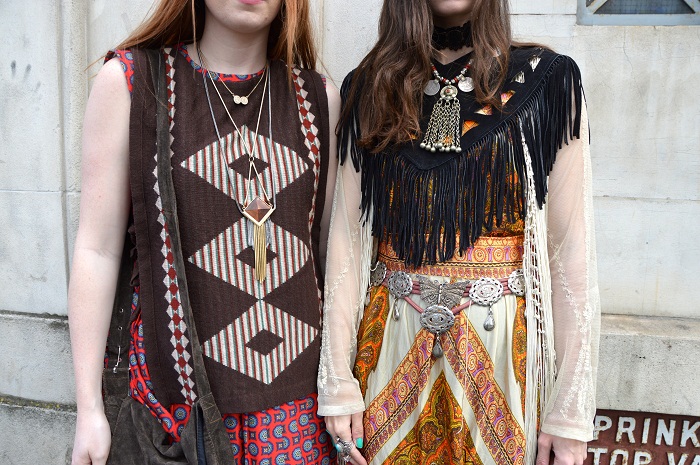 We're swooning for this swinging Sixties ensemble from Sarah! It's a tangerine dream. Ultimate retro-crush.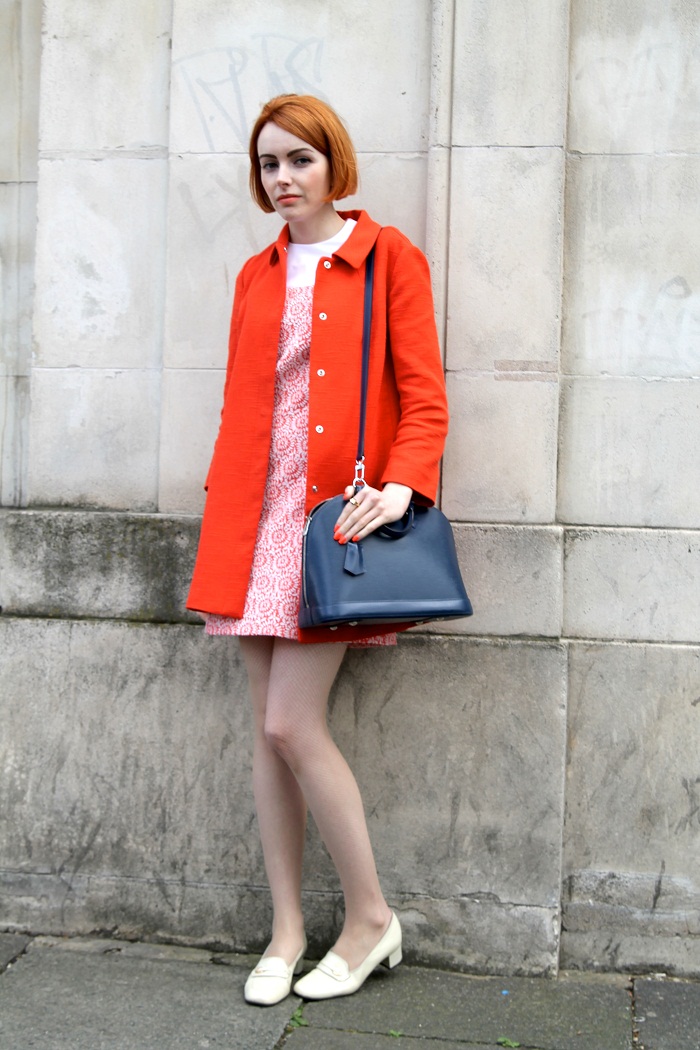 Leigh opts for lust-worthy layers for boho-maximalism complete with rusted tones and swathes of suede. Bonus points for the matching hair.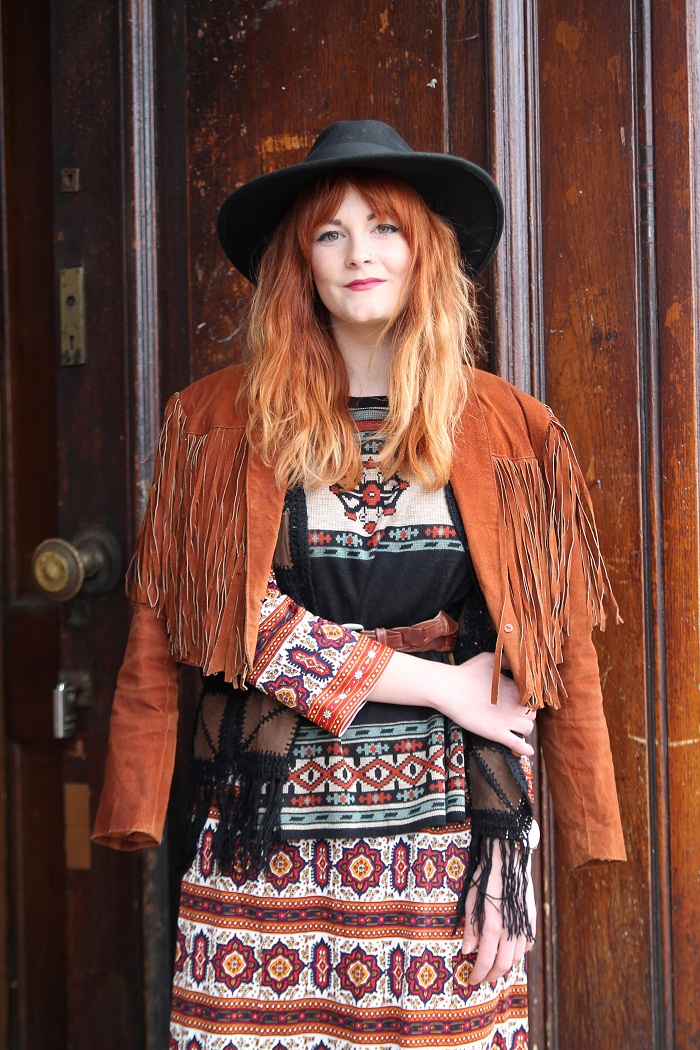 Eliza dons our western tee coupled with an embellished waistcoat from our Label. This is the punked up version. Could we get anymore cowgirl-cool?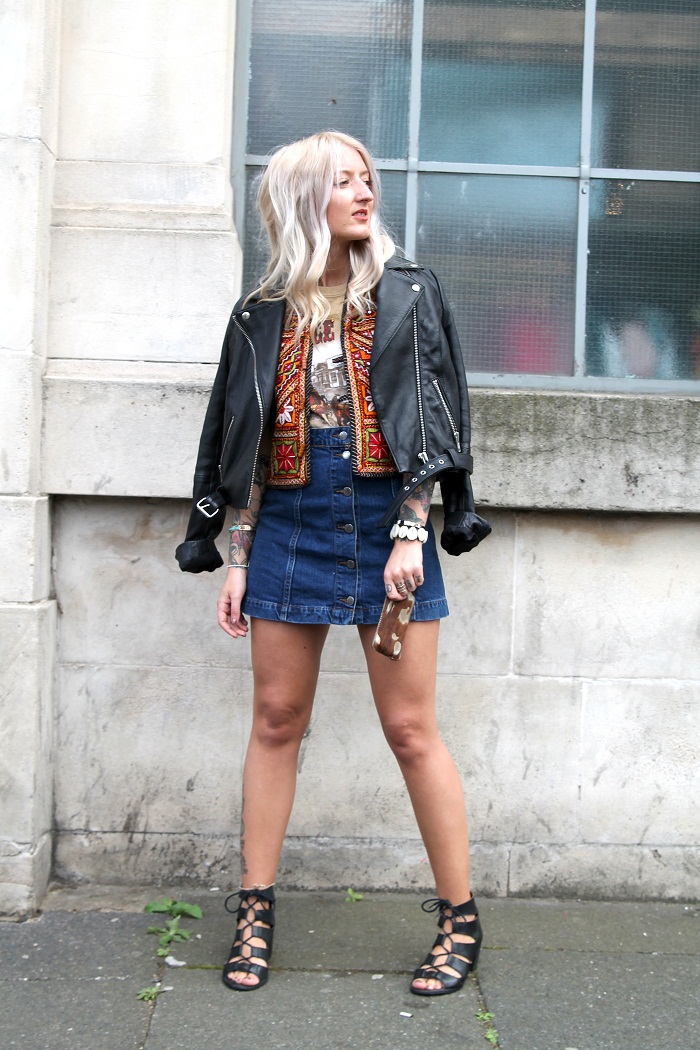 Did we mention that we like fringing? Paisley prints, embroidered kimonos and a dose of suede from vintage queen Sara.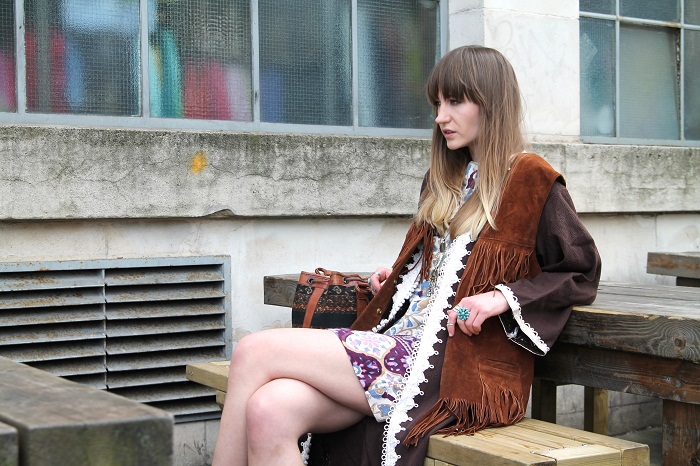 Thanks to Fashion and Textile Museum along with our Addison and Lee chariots for a splendid day filled with fun and frolicks.
Words by Hannah Wilkinson