Yeeh-haw! Anyone catch Chanel's Dallas extravaganza last month? None other than native Texan, and rather swoon-worthy supermodel, Erin Wasson took to the catwalk in cowboy fringing and Navajo knits proving that Western fashion is not a thing of the past, nor is it merely a festival ritual which is tossed into the wardrobe until next year. Instead, it offers a hybrid of romanticism and wildness; prairie blouses, denim 'n' all.
Pop in store and get in on the action!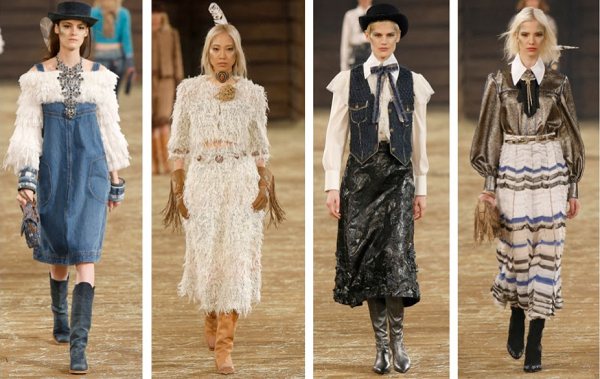 Chanel Pre-Fall 2014, Vogue.co.uk
From boots to checkered shirts, hats and everything in between, The Wild, Wild West is on our fashion radar once again. Interpretations of this style range from accurate historical reproductions dating back to the American Civil War, to stylized garments popularised by the likes of Roy Rogers in the 40's and 50's. Oh, and who can forget everyone's favorite childhood cowboy and ultimate western style icon, Woody.
Did you Know?
Hat's off:
In the old days of The West, it was the bowler hat, not the slouch hat which we now associate with. The tall white ten gallon hat, traditionally worn by movie cowboys, was totally impractical for the real-life historical gunslinger, making him an easy target and so lawmen like Wild Bill Hickock opted for the low-crowned black hat.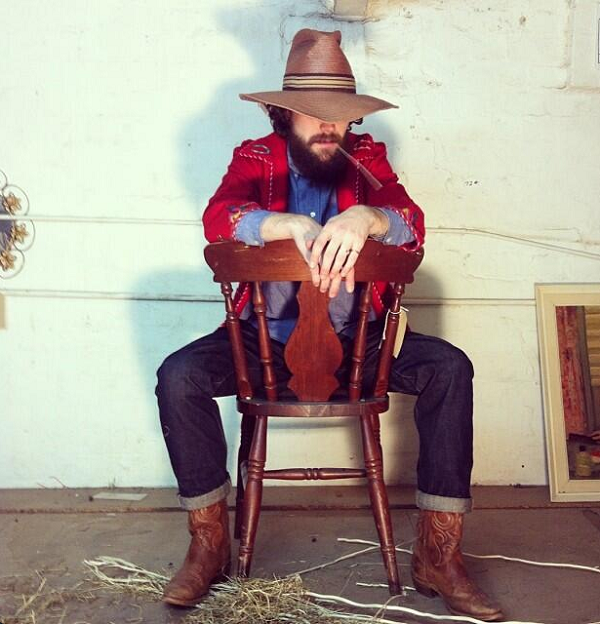 These Boots Were Made for Walkin':
In the 5th century, Atilia the Hun were the first horsemen to use stirrups in Asia, and so the boot was created to work with this, notably ensuring they were made with a 2 inch heel. Flash forward, the Cowboy boot as we know it now has it's roots in the Vaquero tradition brought to the new world of Northern Mexico by the Spanish.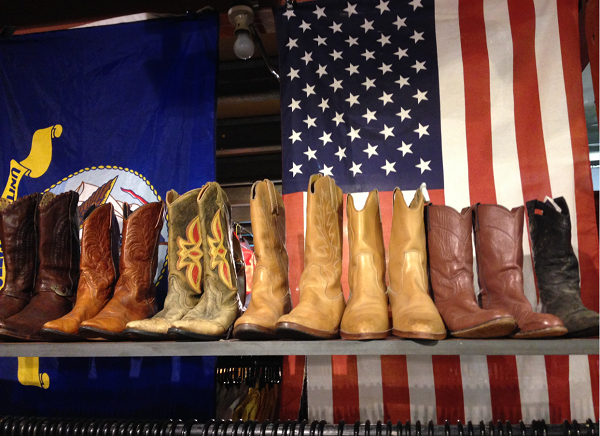 Get Shirty:
The original shape of the cowboy shirt came from the American Civil War, though the most innovated brand that introduced the snap button, and later diamond button, was Rockmount Ranch wear. The founder, Jack Well, from Denver worked the store until he was the ripe old age of 107! Talking about the 40's, Jack said, 'In those days, when cowboys rode into town they wore simple chamois shirts and denim Levi. They generally carried a months pay in their pocket to raise hell and get drunk and I got the idea that they might buy a few shirts while they were at it'- and so they did!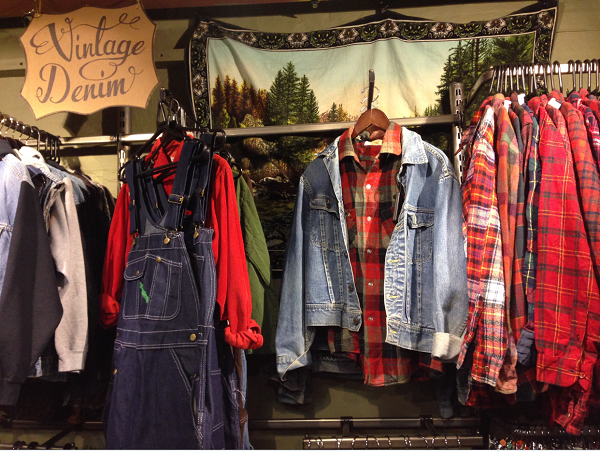 Whether you're horseback riding in Dallas, or just popping down to the local shops, watch out for the cowboy invasion circa 2014.