#TGIF. Feeling the pain of the 5 day week? Got a little too used to the Spring Bank Holidays? Us too. Well, here's to the freakin' weekend. Here's your fashion forecast... it's set to rain by the way... but fear not, we have everything you need for the next two days. Come rain or shine!  
The Field Day Edit- Forget stereotypical festival fashion - East London's finest will be out in full force this weekend for Field Day, the annual city festival held in London's Victoria Park. Skip Hunter weillies, Barbour jackets, Glasto-style fringing, and denim hotpants, and instead expect urban individualism, outfits less suited to a field and more to an art exhibition. 
Last minute outfit panic sorted. Plus your soundtrack to the weekend. READ THE FIELD DAY EDIT HERE.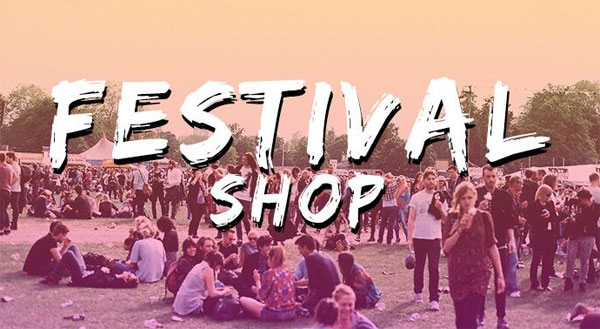 The Fashion Forecast: 
Adidas Hooded Jacket -  £28 / Green Jacket Jacket - £28 / Casual Jacket Steel Blue - £23.25 
Kicking off the weekend in style, Judy's Affordable Vintage Fair is coming to Cheshire Street on Sunday 8th June, bringing you over 40 vintage traders every Sunday over the summer months. While you're browsing the stalls in the sunshine, nip down to our Brick Lane Store's new OUTLET and check out the bargains we have on offer this week. Here are two of our fave outfits that will see you through this gorgeous weather!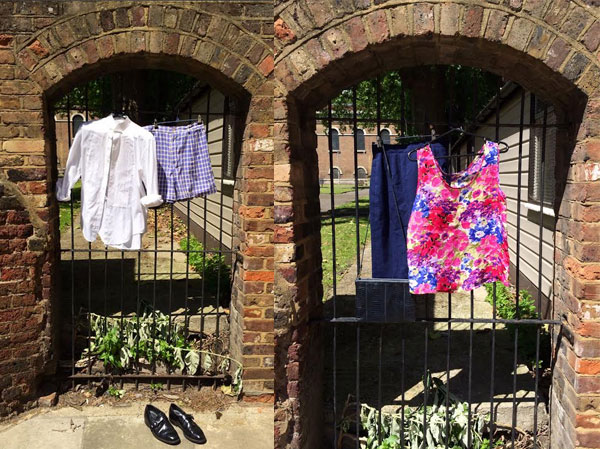 Men's: Shirt - £9 / Shorts – £7/ Shoes – £15
Women's: Skirt - £11.20 / Top - £4.20/ Snake Print Bag- £8
We love to see what you guys find in our stores, so #ShowUsWhatyaGot and let us see your wares!
Free Money? Oh alright then. Hidden in our Brick Lane store this weekend is a very special yellow envelope which contains £50 IN CASH. Finders Keepers.
Keep one eye on our Twitter page this Saturday where clues will lead you to the prize!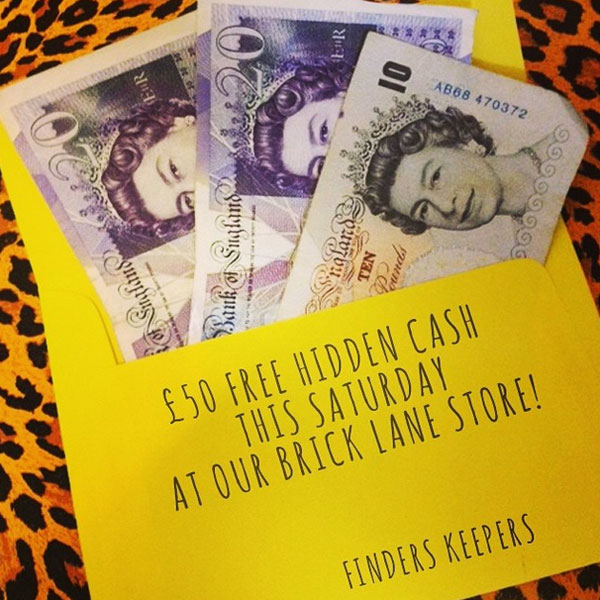 For all the Dalston kids and bookworms out there, also taking place this weekend is the Stoke-Newington Literary Festival! Be sure to head down there for a huge selection of exciting events, including talks, debates, and battles, with the likes of Mark Kermode, Josie Long, Laura Bates of Everyday Sexism, The Vagenda girls, Thurston Moore of Sonic Youth, and Hip Hop Shakespeare!
Here's the Facebook link, check it out: https://www.facebook.com/photo.php?fbid=10152222325484482&set=a.10150157355499482.296588.336928984481&type=1&theater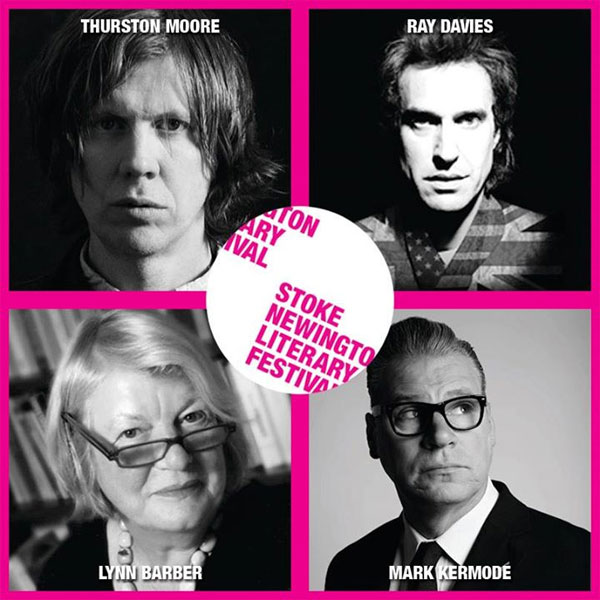 Calling all Brighton gals. Could you be the next Cara, Kate or Claudia? Beyond Retro wants you!
M&P are scouting in Brighton this Saturday for new talent to find that one special girl to become the 'New Face ' of both Beyond Retro and Headmaster PLUS a contract with the agency (sorry boys, your turn will come).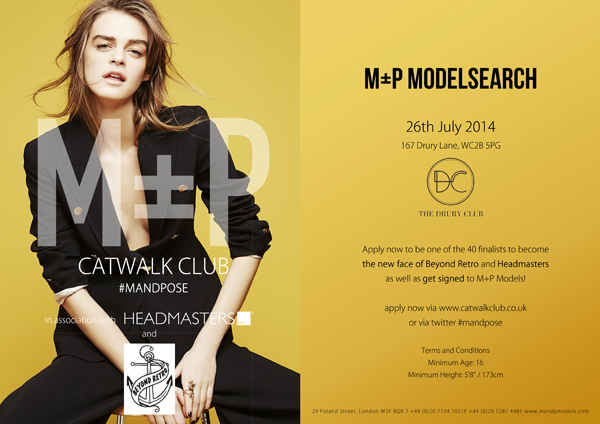 This is a nationwide search so we are also inviting you to apply via social media casting campaign under the hashtag #MandPose – So  ladies practice those pouts and spread the word, get your friends to share your photos and support your campaign!
Enter HERE!
Happy Friday's! 
With Love, 
Beyond Retro 
x