We love a good gossip as much as the next girl, but sometime sit does get you thinking... What the....? Alas we are not alone, among the glossy weeklies on our desk we have a brand new shiny copy of what is set to be 2014s out and out #hilarballs of a read. And we want to share the love...
Win one of five copies of The Vagenda: A Zero Tolerance Guide to the Media
To celebrate the publication of The Vagenda: A Zero Tolerance Guide to the Media by Holly Baxter and Rhiannon Lucy Cosslett, we are offering five lucky winners the chance to win a copy of this laugh out-loud, brilliantly bolshy book! A rallying call to girls and women of all ages, it asks the deceptively simple question: why can't we have a media that reflects who we actually are?
To be in with a chance of winning this great prize, simply answer the following question:
What year did Rhiannon and Holly start their blog, The Vagenda?  
A.      2012
B.      2013
C.      2014
As students, Rhiannon Lucy Cosslett and Holly Baxter spent a lot of time laughing at magazine pieces entitled things like '50 Sex Tips to Please Your Man' (particularly the ones that encouraged bringing baked goods into the bedroom). They laughed at the ridiculous 'circles of shame' detailing minor weight fluctuations of female celebs, or the shocking presence of armpit hair.  And at the articles telling you how to remove cellulite from your arse using coffee granules. But when they stopped laughing, they started to feel a bit uneasy. Was this relentless hum about vajazzles and fat removal just daft – at worst a bit patronising – or was something more disturbing going on?
And so, in February 2012 the two undergraduates started a blog. They called it 'The Vagenda', a term they stole from a newspaper article about women in the workplace with a hidden agenda.
The Vagenda quickly went global, with 60,000 hits in its first 24 hours, and 7 million in its first year. It turned out that Rhiannon and Holly weren't the only people who were feeling a bit uncomfortable about the sidebar of shame. And from underwear shoots that got on their tits, or sex tips that stuck in their throat, everybody wanted to talk about it.
For more information on The Vagenda visit www.vagendamagazine.com and follow https://twitter.com/VagendaMagazine.
 The Vagenda: A Zero Tolerance Guide to the Media is published by Random House on 1st May. For more information please head here: http://bit.ly/TheVagenda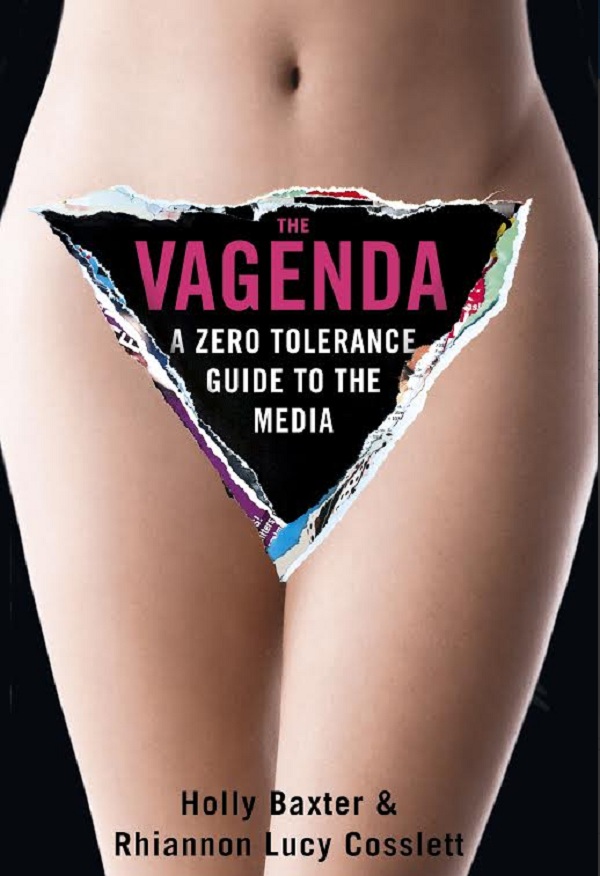 Terms and Conditions
Competition will close on Tuesday 6th May 2014.
Open to UK participants only
Prize for the five main winners is a copy of The Vagenda: A Zero Tolerance Guide to the Media
In the unlikely event the prize style has discontinued a similar model to the same value will be provided
There is no cash or other alternative to the prize stated and the prize is not transferable and no part or parts of the prize may be substituted for other benefits, items or additions.
Winners will be picked at random and contacted by the site. The prize will be delivered to the winner within 28 days of confirmation of delivery address.
The Editor's decision is final and binding on the entrants. No correspondence will be entered into