When you think of Scotland, what springs to mind? Sub-zero temperatures, the Loch Ness Monster, bagpipes and last but not least, tartan. It is a trend which offers a conjunction between tweeness and traditionalism vs rebellion and punk. It's no secret that the Scots have landed in our wardrobes, yet again, with clan-inspired checks fast becoming the definitive print of the season.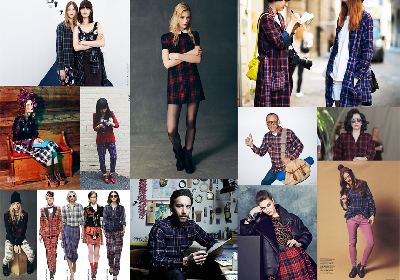 The first mention of Scottish tartan, which is now symbolic of the countries national dress, was in 1538. Strongly associated with warring clans, tartan was crafted as part of the Highland identity in the face of British Clearances. In 1822, this print was legalised in England after King George brought it back into vogue, though strictly kept within the higher strata of society. While the French added their certain je ne sais quoi with the chic addition of silk, statements against violently oppressive British monarchs gave way by the Victorian era and tartan-clad garments were all the rage! No longer reserved the men, it had filtered into women's fashion and developed an air of exclusivity as a result of it's association with the British aristocracy and military. That was, until rebellion hit British culture and the tartan trend returned to it's violent roots. Punk took this traditional garb and turned it on it's head in the 1970's; think Vivienne Westwood, McQueen and the Sex Pistols. A discontented youth kissed goodbye to gentility and shunned modern society, with tartan fast becoming an anti-establishment symbol. Now there's no need for you to pick sides, it seems that this season's modern interpretation ensures that you needn't choose between old school heritage and grunge tribes before you don your tartan trews. Winter's laundry bag prints, statement coats and clashing prints have injected a wee bit o' Scotland into our everyday lives. And whilst blue and lilac hues mixed with sheer fabrics have given trad tartan a new lease of life, a dash of sequins also make this military wear perfect for party time. While the preppy option of a kilt maybe alluring, a mid-length option offers a little less Britney '
Hit me One More Time
' and more Stella Tennant prowling through Linlithgow Palace for Chanel. Beyond Retro's has some vintage gems to integrate into your daily wardrobe and our own label offers a whole host of rock 'n' roll dresses for party time! Check out these goodies that we found knocking around our Brick Lane store! Believe us when we say, there's plenty more where this came from: Pair your skirt or trews with some sequins, a teeny-tiny-crop or even a sheer shirt and you've got yourself a
Party in Plaid
.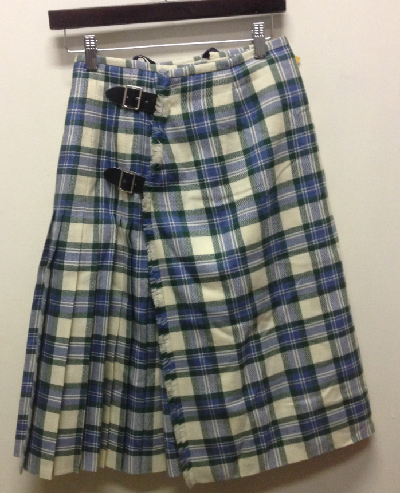 Kilt, £18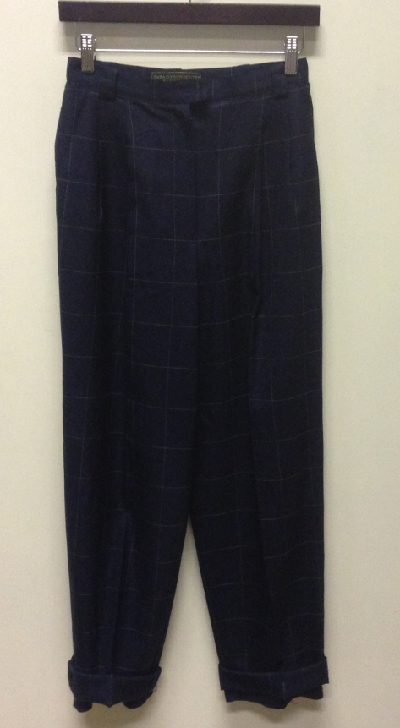 Trousers, £18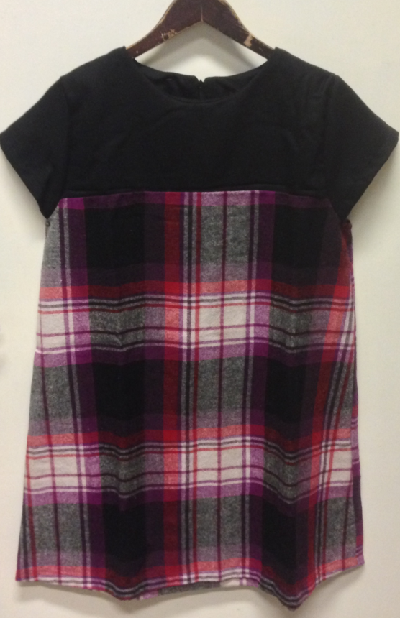 Beyond Retro Label Dress, £30  
The Statement Piece: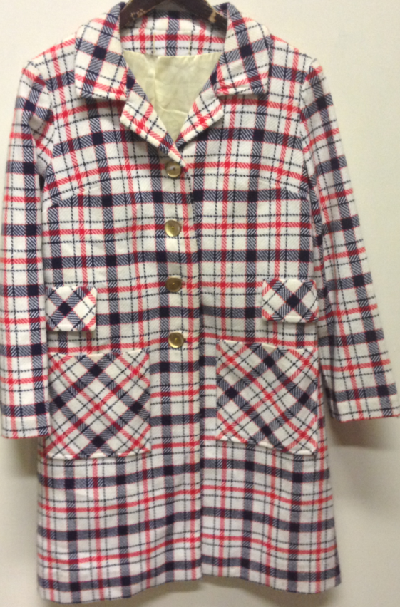 Coat, £55
The Gift of Vintage
: A traditional Christmas present with a blend of vintage.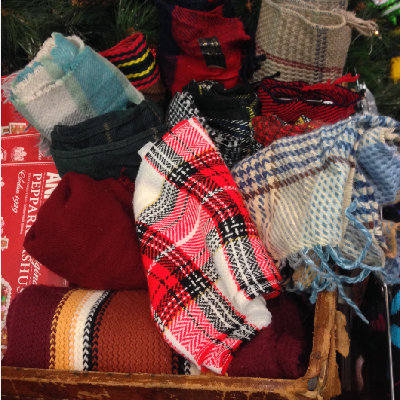 Pop
online
or come in-store; it's plaid galore!