It is often said that the way you dress says something about you and your beliefs, and the Suffragettes of the early 1900s are certainly an example of this! The women that fought for their right to be recognised cleverly used clothing to their advantage, combining style with substance, to create a powerful collective image and early form of fashion activism. Their fashion became a huge part of the political statement itself.
So what were all these fantastic women wearing to fight for women's rights?
Well firstly they liked to be regarded as feminine, often donning soft blouses and flowing skirts. Their hair was usually loosely pinned up under big billowing hats that were decorated with flowers. The aim was to counter the stereotypes put forward by their opponents who constantly made remarks that alluded to the female activists being mannish or shrieking hysterics.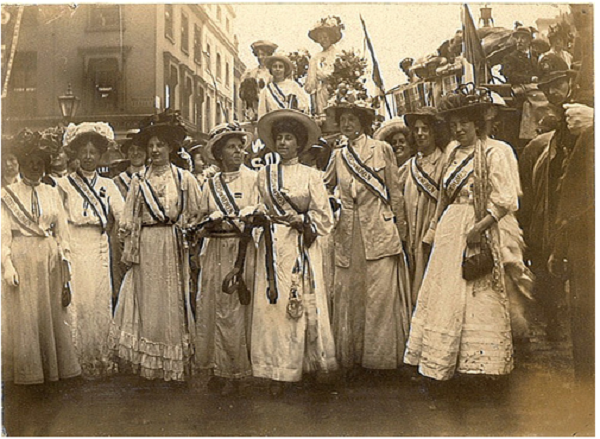 Creating the stark opposite of this stereotype via their choice in clothes meant that these ladies could highlight their opponents bad judgement and incorrect views about women overall.  The Suffragettes would often publish attractive feminine advertising in the pages of their weekly papers to emphasise this image.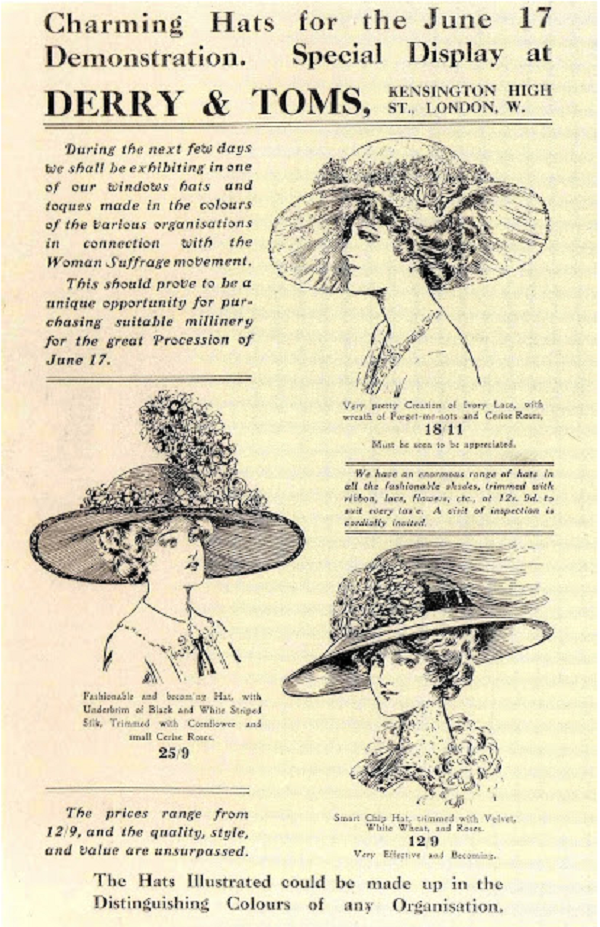 Unfortunately in 1908, a new law was passed that forced women to wear hat pins no longer than 9 inches for fear that they would be used as weapons. This meant that the strong suffragette statement hat – usually lavish works of art – had to be scaled down to a much smaller piece of head wear.
Colour symbology was also used to showcase a women's alliance to the movement, and the careful choice of colours came to represent their mission! The suffragette slogan was 'Give Women the Vote'. Therefore the colours Green, White and Violet were adopted. Each colour symbolised an aspect of the movement: Green represented hope, White stood for purity and Violet for freedom and dignity.  Jewellery was created in these colours to be worn by the women and featured gem stones such as amethyst, moonstone and emerald. The suffragette broach was the most popular choice of accessory amongst the women.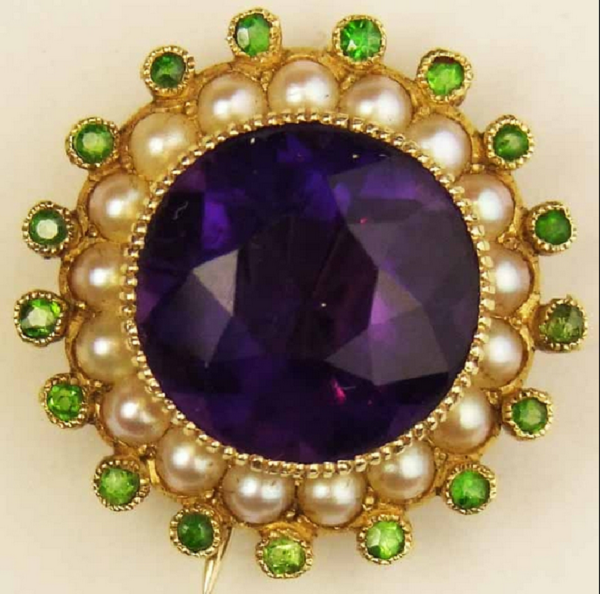 And what else were these women donning in their fight for equality and recognition?
Well luckily Selfridges was a huge supporter of the suffragettes and they opened the first store in London just as the movement was gaining momentum in 1909. The store provided many of the women with an elegant array of clothing. It was all about the silk blouse and a slick overcoat for these women as femininity had to be offset with practicality… basically they had to keep warm whilst marching the cold streets of London!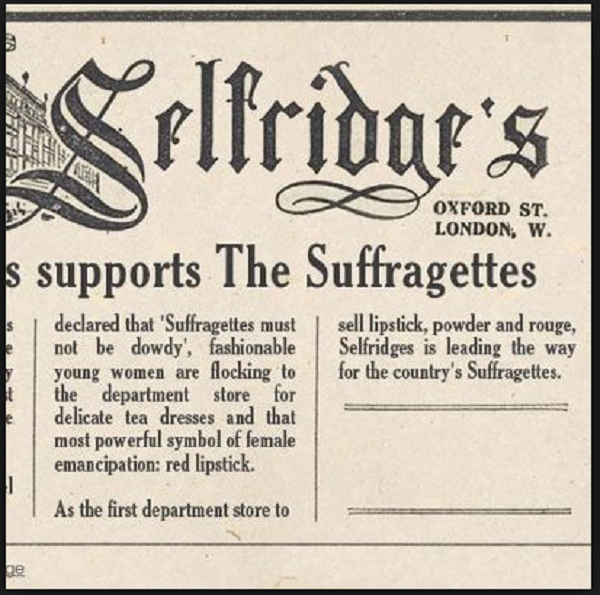 These strong and beautiful women managed to fight for our rights without losing their style and were certainly a force to be reckoned with!