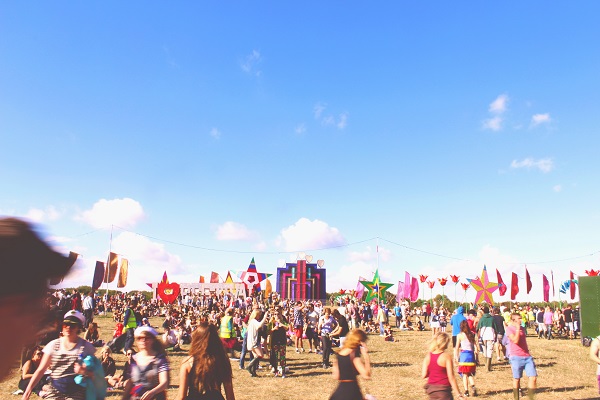 Well we certainly earned our sea legs on board H.M.S. Bestival, but now we're back on land and have just about recovered from the maritime madness . In between freaking out to Chic and sippin' on 'Gin and Juice' with the Doggfather of rap, we checked out what the stylish seafaring festival goers chose as get-ups to get down in. If you  braved the rain and set sail to Bestival, relive some of the fashion highlights and inspirational costume creations here. Alternatively, if you sat warm and toasty at home all weekend, then check out what's set to be hot on the style front in some looks we think captured Bestival's spirit perfectly.
The temperatures may be dropping, but Hawaiian shirts showed no signs of hibernation at this year's festival. This stylish gent teamed his shirt with a classic Harrington jacket and was good to go when the temperatures dropped. And the beach vibes weren't just spread by the boys either; another festival goer gave a nod to seaside summertime with this gorgeous vintage hibiscus print dress. Make sure you don't miss out on this versatile look by checking out the Hawaiian goodies we have online and in store.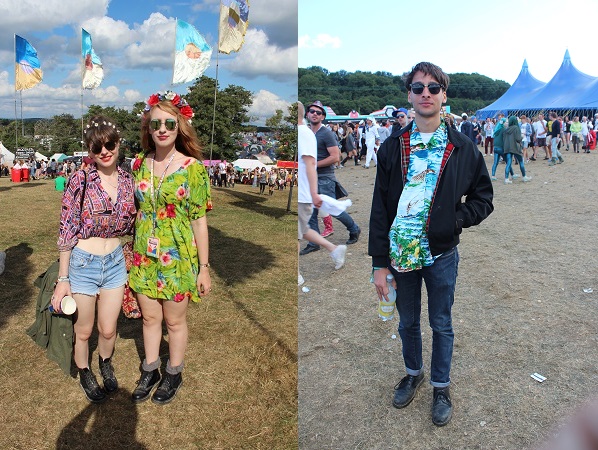 Prints made their mark on seadogs and sailor girls alike onboard H.M.S. Bestival, with leopard print and tartan in particular making a splash. Check out this girl's incredible hair! For a somewhat less permanent option, you can try our range of leopard print lovelies here.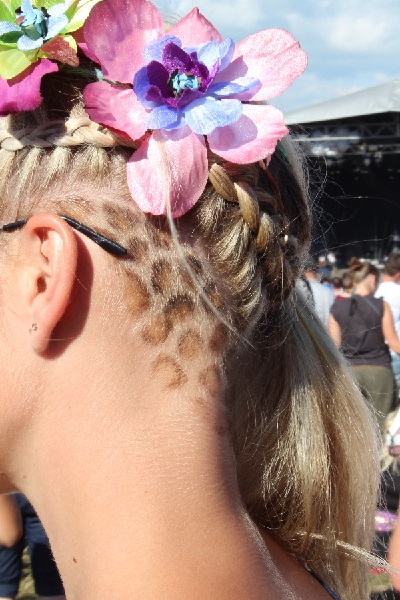 We fell in love with this look  - teaming edgy vintage leather with cute handmade crochet shorts, the perfect way to soften a biker jacket or waistcoat! We have plenty of leather jackets and waistcoats online and in store, whether you're going for the Hell's Angels look or just want to toughen up an outfit. Scroobius Pip kept cool and comfortable in his leather jacket when hosting and performing at the Satin Lizard Lounge Spoken Word event - a definite festival highlight.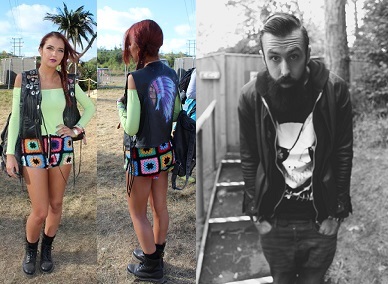 Now a while ago we told you that dungarees, boiler suits and kimonos were the style picks of the season, and wouldn't you know it, the festival was swimming in them! Here are some of our favourite looks as styled by some lovely festival folk. If you're wondering where that fantastic boiler suit came from, look no further than yours truly! We have some fabulous overalls and kimonos in store and online, so make sure you're ahead of the fashion game!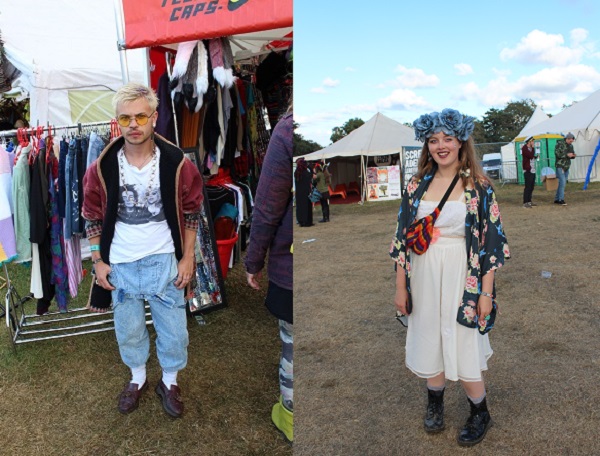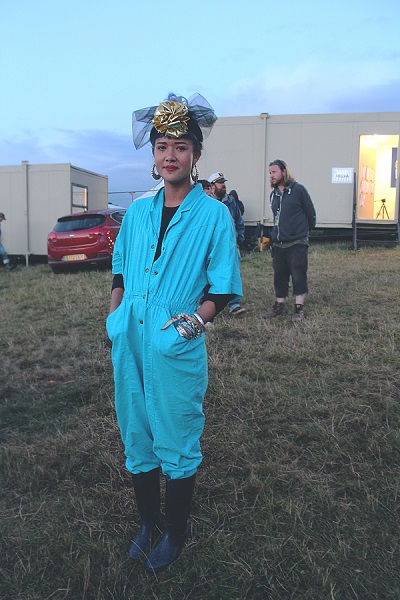 Now Bestival wouldn't be Bestival without it's fabulous fancy dress, and this year was no exception. The theme if you haven't already guessed was H.M.S. Bestival, which means all things nautical , and people certainly made an effort! From Team Zissou to myriad mermaids, the Isle of Wight was awash with seafaring sartorial delights! We even found a few festival fans in our very own clothes: check out Leon from 'Premium Rap Skills' collective Too Many T's with our nautical-inspired scarf print jacket. Also flying the Beyond Retro flag proudly were the lovely ladies from The Fox Problem- a weekly social TV entertainment series with big music stars, fashion, pop and opinion- seen looking seaside ready in some cute shell print vintage shorts and channeling glam mermaid vibes in this stunning sequinned dress. Don't they look amazing?!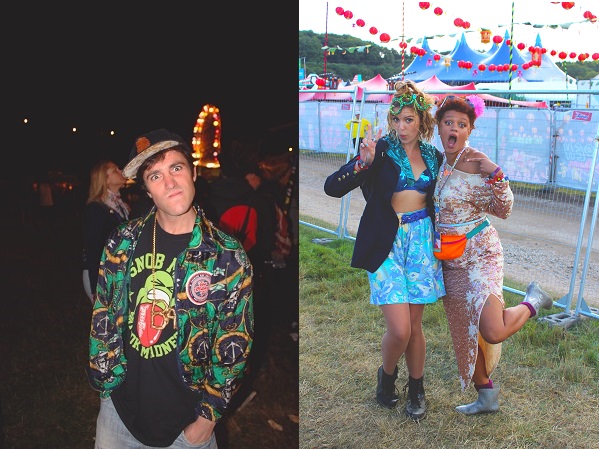 Also spotted was one of our lovely patterned jackets, with the added hippy spirit of a floral headdress, which you can also grab in store. If you want a festival inspired look like some of these, take a look at the collection of vibrant jackets we have over on our site.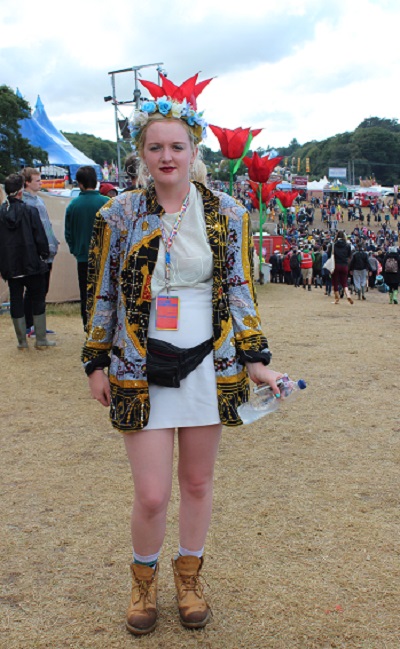 So whether you're inspired by these nautical but nice looks, or getting set for the coming seasons, just look to the prints and items that this fashionable festival lot were parading along the Isle of Wight all weekend. Beyond Retro are on hand to help you savvy shipmates recreate all of these looks, just pop online or visit a store!