Everyone's favorite dodgey wheeler-dealer has now become something of a fashion icon. You may have heard on the grapevine that shearling is back... and you're not mistaken. Cast your mind back to LFW A/W 14, to the catwalk which showcased bursts of colurful floating layers for the Bloomsbury artist, with the addition of a blanket shearling coat. 
The shearling is a cozy interpretation of the bomber adopted by WWII flyboys and enjoyed its hayday in the 1970's and early 80's among market traders and football managers. Burberry's 2014 update, with its cropped luxury and swirling florals, may be a far cry from the Nag's Head but in one of our vintage originals you'll feel right at home.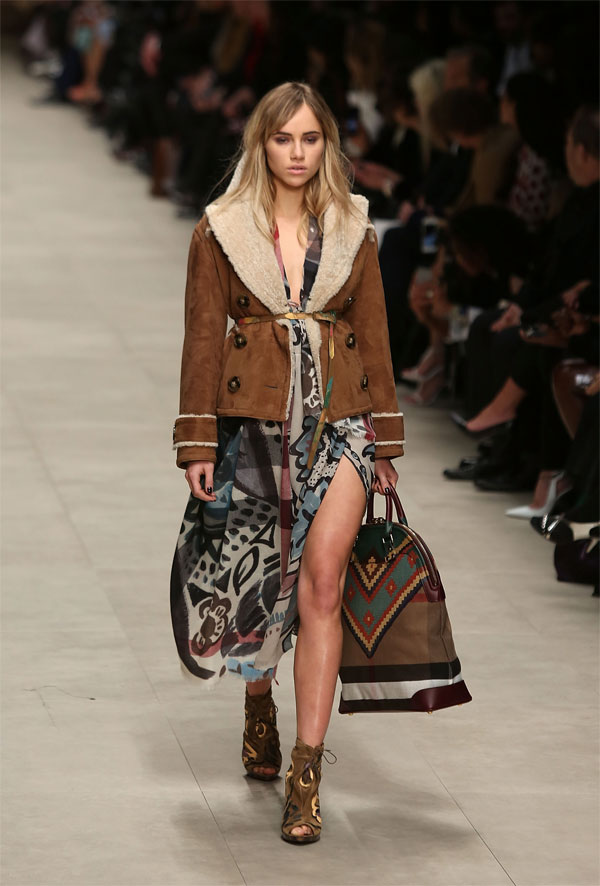 Vogue.co.uk
Vogue.co.uk
Get in on the East End market trader vibe with one of these cushty bad boys. Go on, you know it makes sense.