All eyes are on London as fashion week is in full swing. By Day 2, Instagram posts which tagged #lfw stand at 256,482 and the number of tweets continue to soar by the second. This got us thinking about the reach of the fashion industry, along with 156,000 jobs and worth of 26 billion that it contributes to the UK economy alone (British Fashion Council, 2014). We are a generation of fashion lovers, that's for sure and among the influential icons that have been and gone, aside from the likes of the Coco and Thatcher, there's one girl who helped to expose the true power of fashion. Let us take you back to France, 1870, when a young girl was thrust into a politically hostile environment only to become a symbol of the lavish expenditures which would change the face of fashion and western history. Grab a slice of cake and join us for a trip back to the French court. Guessed it yet? Yep, it's the tragic story of teen queen, Marie Antoinette; an original passion for fashion.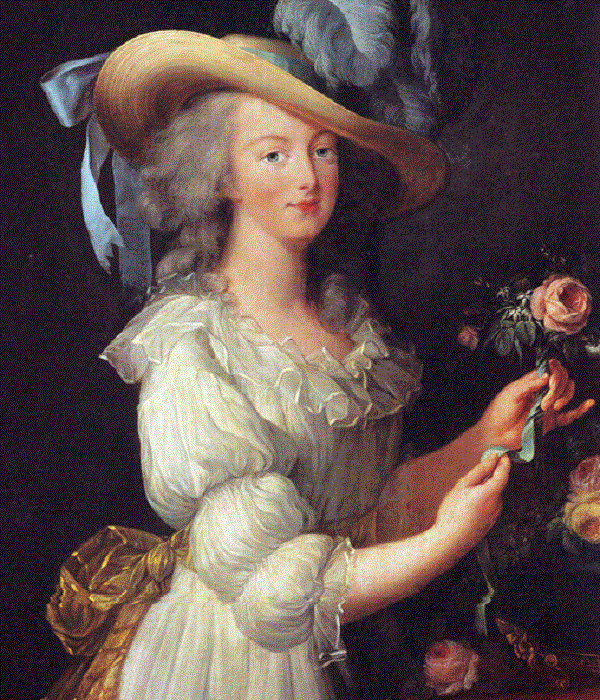 marie-antoinettequeenoffrance.blogspot.com  
Otherwise known as 'Madam Deficit', the French queen had no actual power and used all that was at her disposal to project a sense of identity and absolute autonomy- fashion! Lavish outfits adorned with the colours of her Hapsburg origin, along with flour scattered hair during a famine, are but a few examples of how Marie Antoinette's attire was politically charged. She was the modern day teenager with a limitless credit card and a bucket full of bad luck. In an age where the queen's dress was to reflect the greatness of the king, this girls famous gaulle dress resembled a chemise- racy ay! Such a risky choice of attire did not go unnoticed throughout Europe and this image went on to inspire a Jane Austin generation of simple white muslin. She had a close relationship with Parisian Marie-Jeanne Rose Bertin and together they built a cutting-edge image which would turn the capital into a fashion hub, but also the queen into a symbol of frivolity and greed. By challenging the outmoded rigidity of the court with her clothes and that towering hair-do (which could rival the likes of SJP at Ascott) Marie Antoinette sought to project individuality. She had a style unto herself, but paid the ultimate price.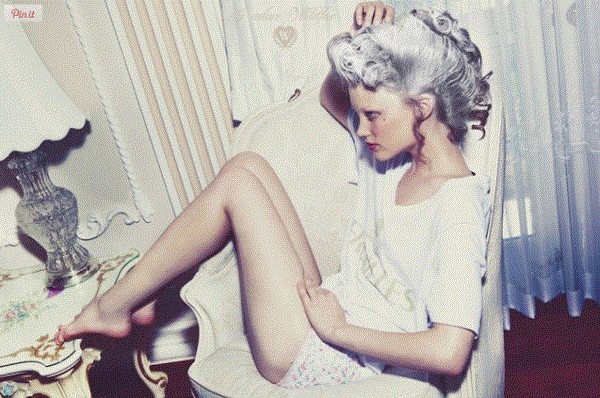 Wildfox Spring 2011 Look Book "Vive La France.    
For evidence that the queen and her lavish fancies caused loathing among the French population, the invasion of the monarch's Tuilerie is a good place to start. After the royal family had been imprisoned in 1792, the mob made straight for Marie Antoinette's wardrobes; they festooned themselves in her expensive garments before smashing the mirrors and destroying all that was left. The last queen of France and her controversial attire had become a symbol of the wanton extravagance of the eighteenth century monarchy, and it was this which helped incite the nation into a revolution that would transform western history. Accredited for her enduring influence by no less than Wintour herself, the queen gave rise to Paris as a style capital and remains a symbol of all that is powerful about fashion.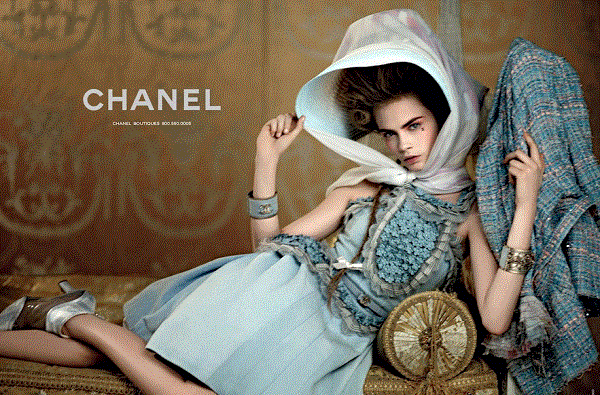 Chanel    
Flash forward to today. Not only did the queen have a contagious effect upon the vogues of early modern Europe, but Louboutin designed yet another pair of lust-worthy shoes in her name and Karl Lagerfeld displayed a lavish Spring/Summer 2013 collection inspired by the 'frivolity of the eighteenth century court'. The collection, showcased within the fairy-tale gardens of Versailles, had guests surrounding scenic water fountains as they gazed upon a modernised Marie Antoinette with a rock 'n' roll edge. But the Antoinette effect doesn't stop there, Dior's '14 makeup plus Marchesa Resort '14 collection reflects how this young icon continues to inspire our wears. Hands up if you love a macaroon inspired pallet? All hands up here.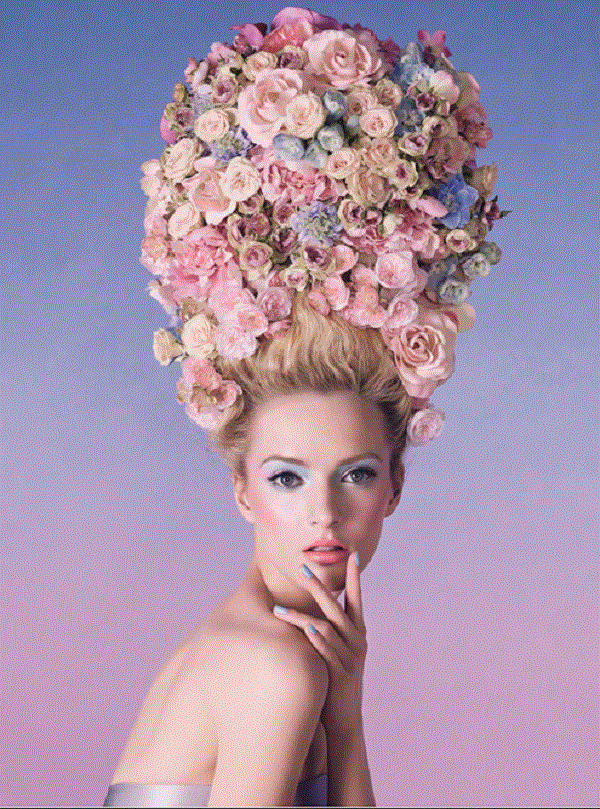 Dior, '14    
Throughout history, fashion has remained closely tied to political movements and traces the dynamic social changes of an era. To some it may be the simple act of getting dressed, but to others an expression of identity, power and even a secret weapon. To see the power of fashion, Marie Antoinette is the ultimate example. Clothing is a visual language which Louis XIV described as a mirror, and it would be this that would add fuel to the flames of a revolution which destroyed the French monarchy.
Hannah Wilkinson- Impact Magazine