We are excited to announce that 'The One',
a dynamic duo providing a heartfelt mix of 80s Soul and Chicago House, will be instore performing at Cheshire Street this Saturday!
The London duo who take influence from Jam and Lewis', Kleer and the early eighties era plus other impresarios such as Gus Gus, Larry Heard and Robert Owens, are an act not to be missed! And don't just take our word for it, these guys agree too...
"a deliciously soulful Chicago House love letter".  20JFG
"Playing 80's-influenced electronic soul-pop. The One is a sultry and winningly musical-heart-on-sleeve concoction". Snipe London
"Double Life sounds like an undiscovered 80s soul record retro-fitted with dark, brooding synths  straight out of Space" . Futuresoundscontemporary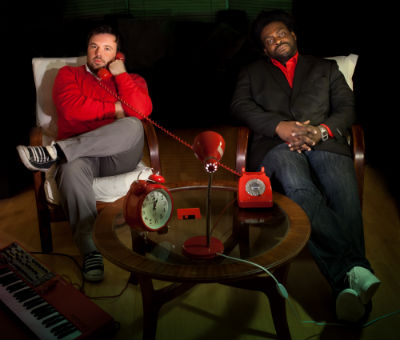 Double life Ep now available on: 24thcenturyrecords.com, iTunes, Amazon and Suplex Cassettes
www.myspace.com/theonemusik