Thought to have existed since the 5
th
century, kimonos have certainly proved the test of time. Aside from their traditional usage, most people will only really think of
Memoirs of a Geisha
and fancy dress parties when they hear the word 'kimono'. However, this season designers and high street brands alike have started showing us how to bring a bit of Oriental inspiration to our everyday wardrobes.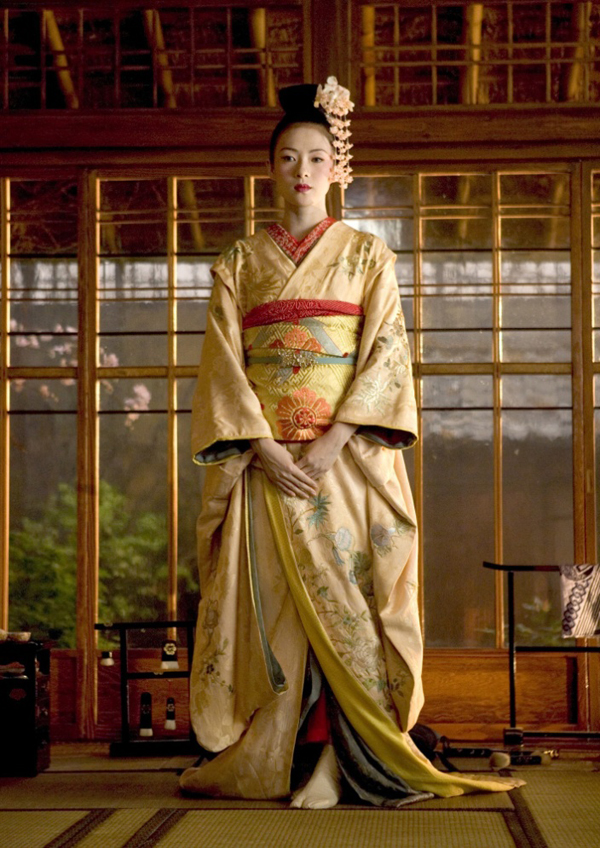 A Traditional Kimono With any sartorial staple with such an established history, it's only fair that we tell you a little bit about where the kimono came from, and show you how to wear it without looking like an extra from
Mulan.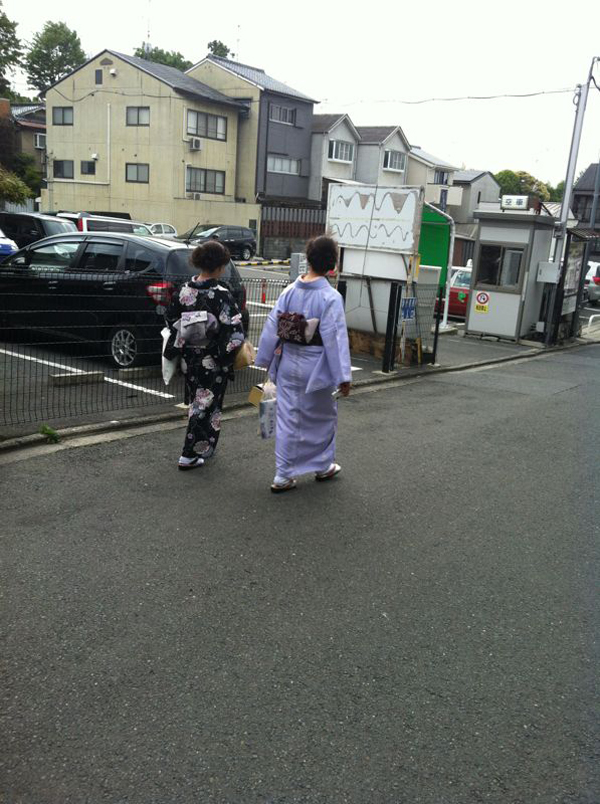 On the streets of Japan The kimono is a traditional Japanese T-shaped straight-lined ankle length robe with long wide sleeves, which can be worn by men, women and children. The word
kimono
itself literally means 'thing to wear', but in the modern world has become associated with their use in formal ceremonies in Japan today. They go by another name too sometimes,
gofuku
(don't ask us how to pronounce it), with influence coming from traditional Han Chinese clothing. Kimonos have demonstrated they are not afraid to change with the times, developing from the highly formal styles of the Heian period by varying sleeve lengths and widening the
obis –
the belt used to hold the kimono together- to keep up with the latest fashions.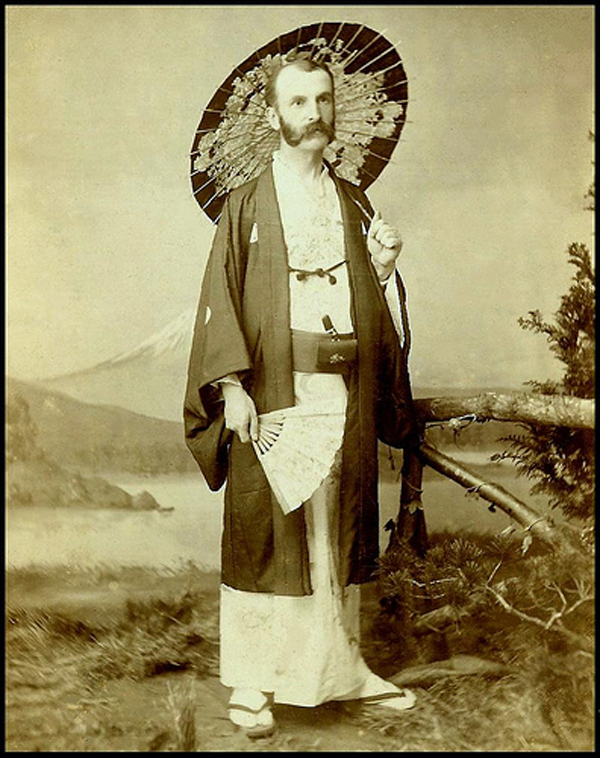 A very dapper gentleman in a kimono Sleeve lengths are serious business in the kimono world, even signifying marital status. During the Edo period (1603-1867), sleeves began to head south, with longer lengths typically denoting unmarried women. The method of producing a kimono is unique. Taking a piece of fabric 12-13 metres in length and cutting into 8 distinct pieces, these are then sewn back together in a method so skilful that it makes an IKEA manual look like a breeze. The most common fabric used is silk, which can be woven from different coloured threads or dyed with delicate patterns according to the seasons. Today high street brands make us of materials such as cotton, polyester and added fringing, while designers like Gareth Pugh have recently experimented with the structured lines of the kimono in leatherwear.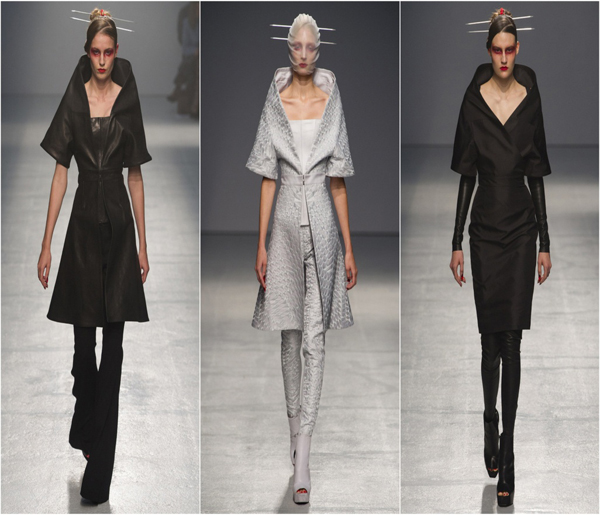 Gareth Pugh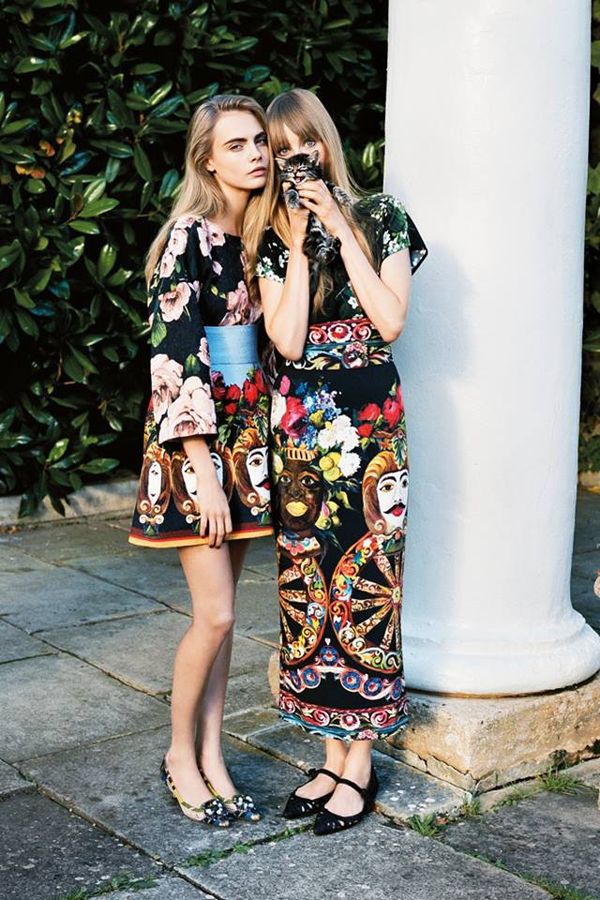 A modern take on the kimono Although the kimono is traditionally worn fastened around the waist, there are other ways to wear this season's latest trend. An open kimono worn over a vest and a pair of jeans is a celebrity favourite, whilst a loosely belted long kimono worn as a dress will ensure you're festival ready. Although we have hit summer, this is still England, and so the kimono provides a lightweight alternative to a regular jacket to keep you warm (and glam) in the cooler evenings.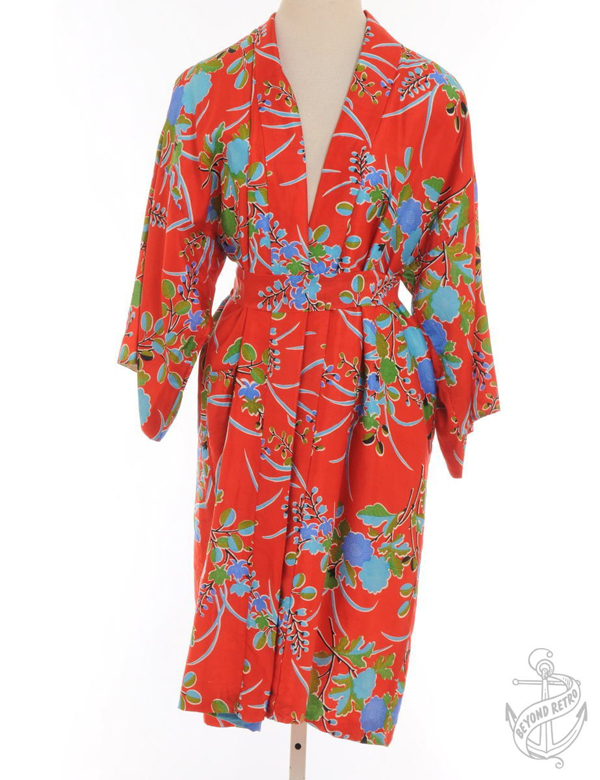 Kimono from Beyond Retro Kimonos don't all come cheap, with the most elaborate of handmade styles easily reaching over £6000. Luckily we have a far more affordable range which can be found
here
. So embrace the kimono, take a look at our online store and get inspired by the East.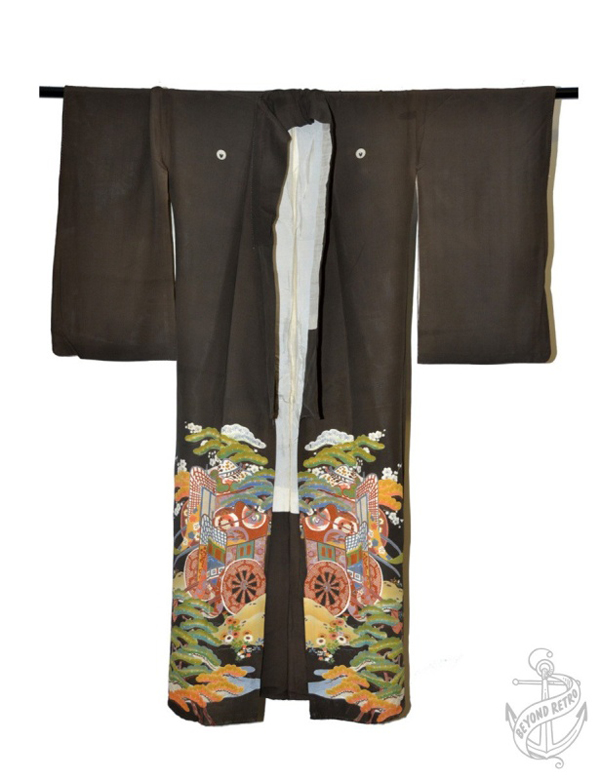 Kimono from Beyond Retro For more classic kimono looks, check out our
Pinterest!