The Great Escape will be returning to Brighton's shores this weekend, and what better way to celebrate than with some festival-ready pieces to get you geared up Escape style!
Celebrating the sunny seaside city in all its musical and cultural glory, The Great Escape is Europe's leading festival for new music, taking place over three days in Brighton & Hove.
With concerts and events happening in 35-walkable locations across the buzzing city, this is a festival for everyone and the perfect getaway for a weekend by the sea. As the weather expects to be a glorious hit, we've picked our fave festival essentials ready for your weekend!
Mixing holiday vibes with comfy cool, these pieces will ooze British beach-babe in any dancing crowd...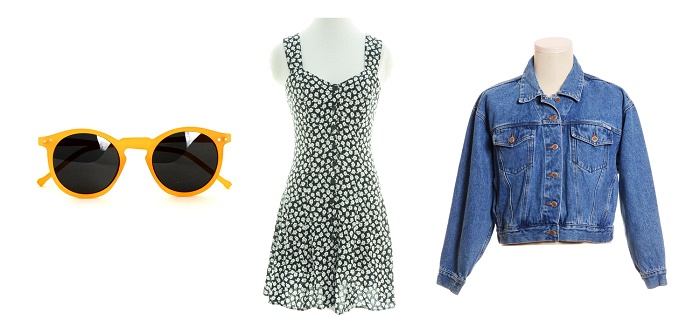 Shop festival essentials: sunglasses, dress, denim jacket.
A hub of music and fashion and the elite of cool, Brighton is renowned for its creativity. Whether it's eating donuts and whizzing around the Piers' waltzer or exploring the lanes and their exclusive boutiques and bars, (don't forget to pop in and say hi to our store!) where better to celebrate new music than by the sparkling shores of the coolest seaside city?
Now including the Late Escape, hosting late night dance and electronic artists, and the Plate Escape, the festival's brand new pop up restaurant, this year expects to see more events than ever - perfect for sporting multiple festival looks!
Have a Great Escape - we'll see you by the sea!
Words by Natasha Tulett