Christmas is filled with traditions, old and new but it appears that some are dying out. One that springs to mind is the fruity cake that only your nan eats. So do we actually eat the Christmas pudding? Or is it, as in my house hold, destined to sit and fester until the New Year? Well it seems that this Medieval pudding has had it's day.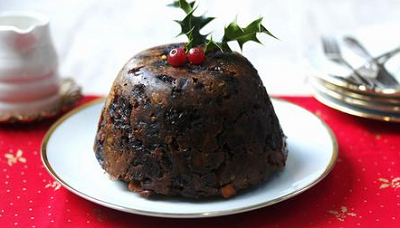 When faced with a table packed with 
Yorkshires
, stuffing and pigs in blanket, you'd be forgiven for passing up on the Christmas pud. With the rise of baking programes such as The Great British Bake Off, we are fast becoming more adventurous in the kitchen and cease to rely on old traditions to see us through the festive season. These days i
t seems we would rather munch on a sprout. Now if that doesn't tell of the death of this tradition,then I don't know what does! 
Surely
 the last thing you need after an average of 7,000 calories on Christmas day is a mound of sticky, cloacal slathered with 
alcohol
. 
But are we too quick to dismiss this completely? After all, there's always one who lights the pud' and takes a slice. Modern updates offer alternative recipes to tempt the taste-buds, including that of the Ultimate Plum Pudding Company and Fortnum & Mason who tell of a rise in sales. Perhaps though, this is less out of enjoyment and more a combination of habit and nostalgia. Well, the proof is in the pudding, and one third of us now rely on a trifle or, all round favorite, sticky toffee pudding for our festive feast. I personally would always opt for the Chocolate bomb. With spoon full of brandy butter. Yum.