We've all heard of the bum bag. Also known as a fanny pack, a belly bag, a moon bag, or the ever charming buffalo pouch. Although we might not all have an everlasting love for it, they definitely had their peak in the 80s and 90s, but have recently wrangled its way back into the fashion picture. So how about we tell you a little something of the history of the bum-bag?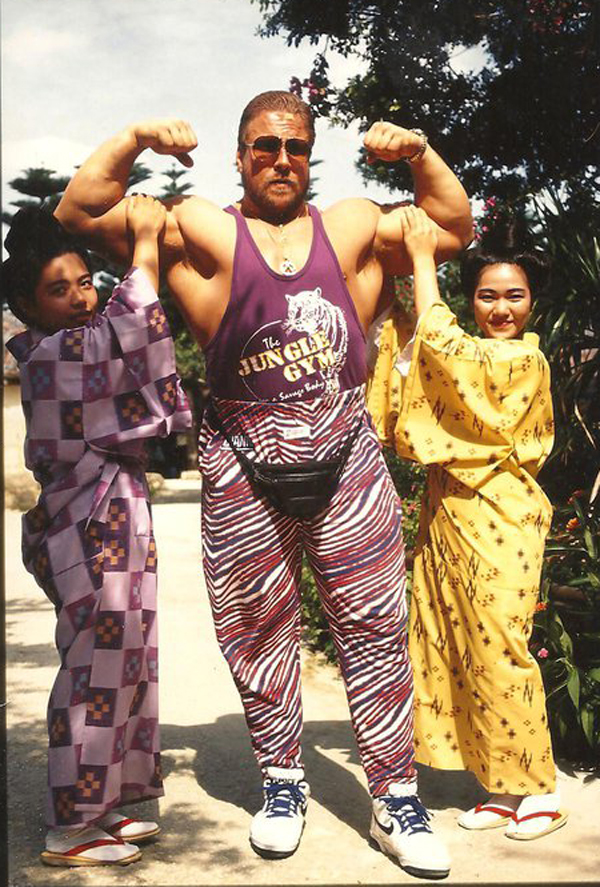 An 80's wrestler sporting a bum-bag.   They originally came from ski patrols to carry med kits in, as they needed their hands free for important stuff like ski poles.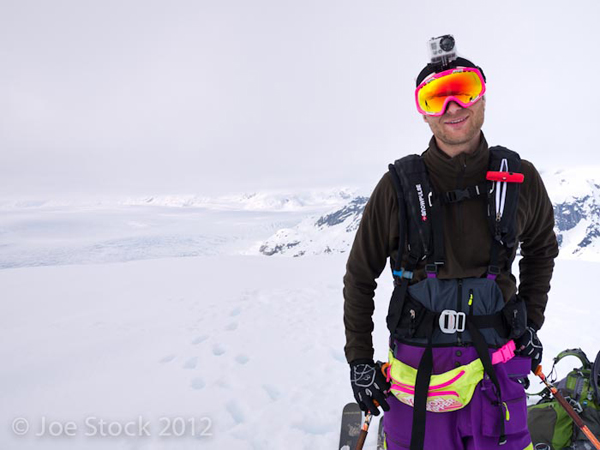 Skiing – the intended use of the bum bag.   The next people on the trend were cyclist, (you know cause wearing that skin tight biker gear left little room for pockets). This all happened in the 80s, and before you knew it everyone got on the trend. Today we might think of the bum bag as
the
bag to be worn by tourists, helping prevent pickpocketing, and generally sporting the tourist-y look on the streets of the big cities.  However, the bum bag made an appearance in a few designers accessory lines in 2011, such as Diane von Furstenberg, who renamed the bag a "hands-free bag".  
Your typical tourists   This year saw a bit of a bum-bag revival as many a fashionable festival-goer was spotted sporting them (theirs just had more studs and glitter). Making it a must-have for the festival season - think Coachella, Glastonbury and Latitude. And really, for the ladies at least, this makes total sense – alcohol plus attempting dance moves (or some form of swaying at least) while laden down with bags is never a fun combo.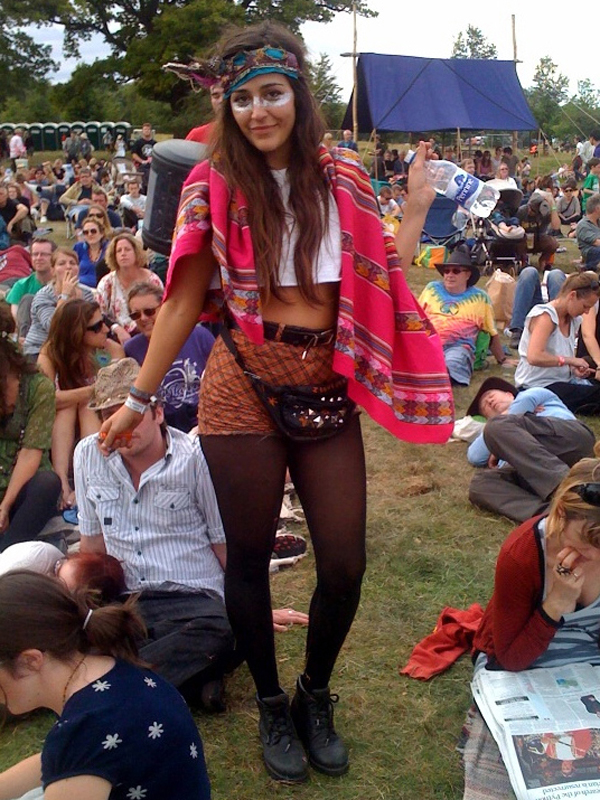 Festival chic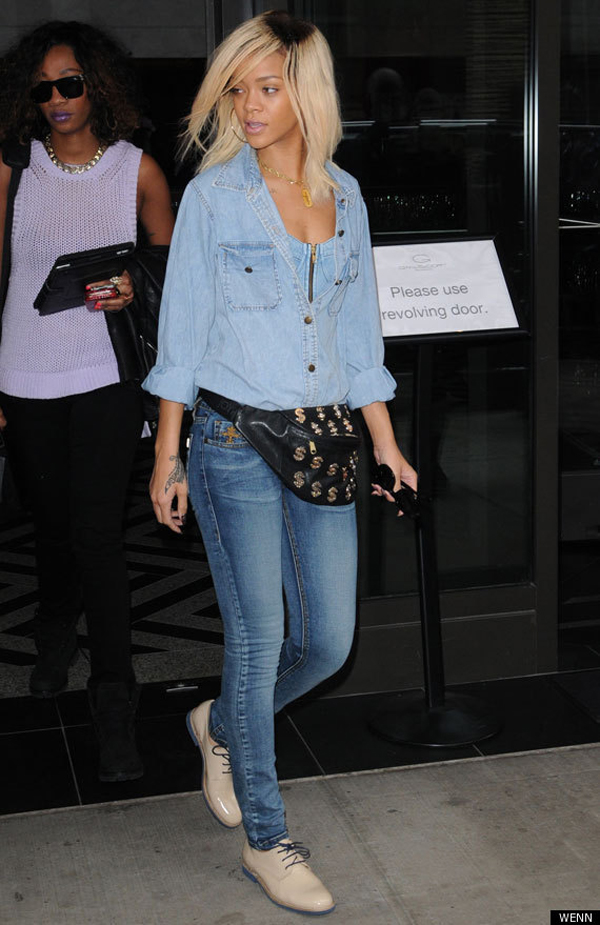 Rhianna sporting a Louis Vuitton bum bag in 2009. Also double denim.