What's up B'town!
This weekend we dedicate our edit to all our fans by the coast; it's a seaside takeover. With it's winding lanes full of endless treasures and a mutlitude of haunts which offer afternoon chilling or late night partying, Brighton is the place to be... but be wary of that sea breeze people! We hit up this fab Brighton based blogger, She's Called Claire to get the low down. With a penchant for DIY, a catalog of yummy food and a wardrobe filled with Beyond Retro... this gal brings you all the top tips on where to go, what to do and what to wear!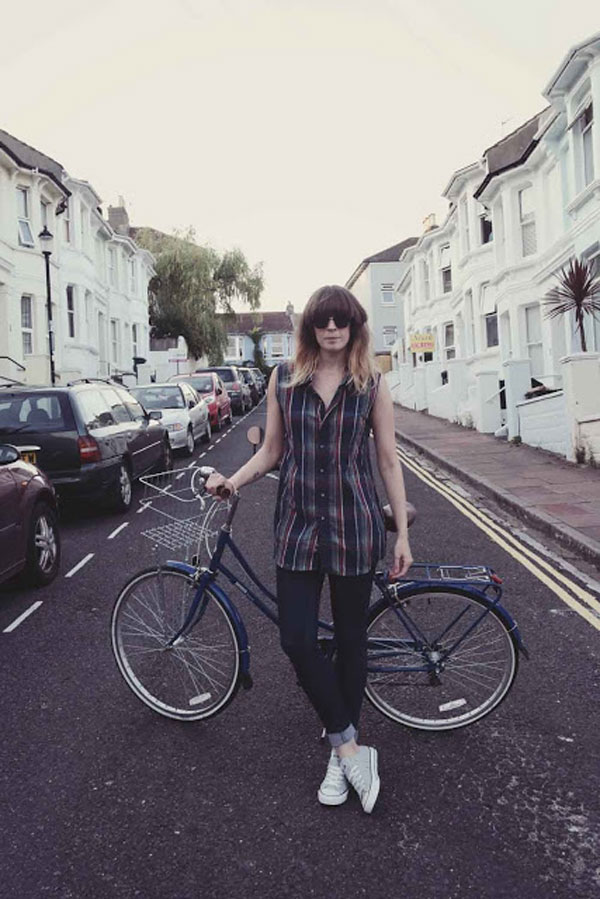 Beyond Retro Shirt. She's Called Claire Blog.  
'A weekend in Brighton can probably be categorised into three things. Shopping, food and drink. Hours and hours can be spent mooching around the North Laines, so a practical yet stylish outfit is essential. You can't go wrong with stonewash jeans and an oversized coat, if you ask me. The chill from the seaside is nippy at best, so a hat is a must. I've gone for a simple grey beanie to compliment the black accessories; simple comfy shoes and a satchel for your many purchases. I've teamed this with a bright floral top as you can't go wrong with a pop of colour!'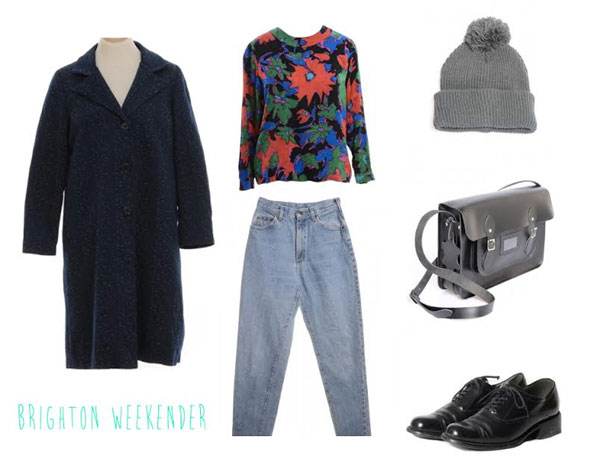 Go to Guide:
La Chosa: Mexican Street Food - If you are a fan of Mexican food, head to La Choza for a pitstop. Located in the North Laines, it's decor is reminiscent of a day of the dead festival and it's wonderfully bright and colourful. Surrounded by sugar skulls you can enjoy frozen margaritas and a delicious Mexican menu.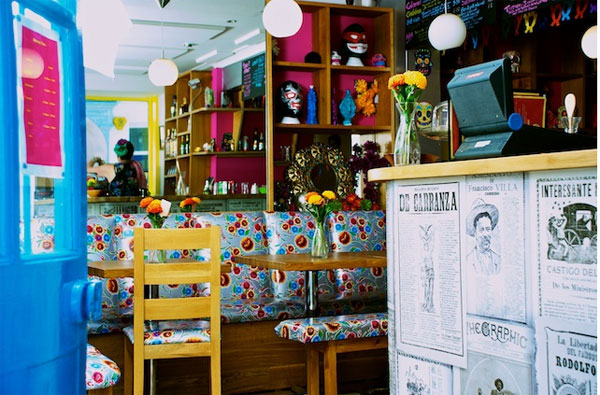 La Cosa, Brighton    
Great Escape - Head down to Brighton the weekend of the 8th May and you'll find thousands of others doing the same. Every May, Brighton is taken over by the Great Escape which showcases emerging artists from all over the world. Over 400 up and coming bands play in 35 venues across town.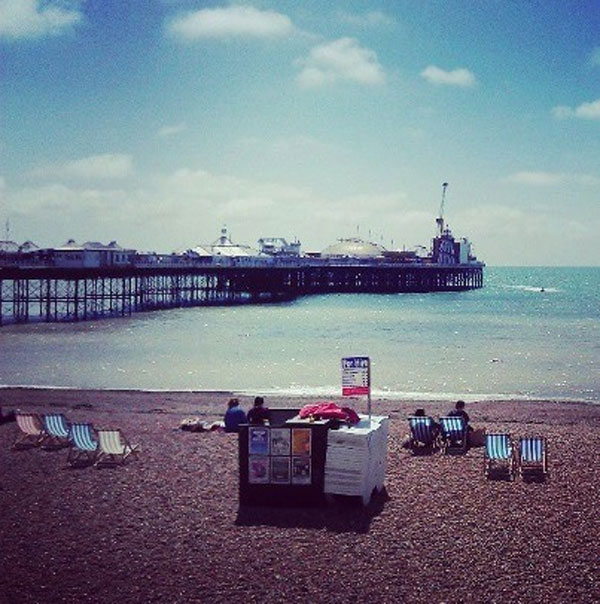 The Great Escape.com    
Boho Gelato - If you fancy a stroll along the seafront on your visit make sure you stop off at Boho Gelato to get your sugar fix for the way. With flavours like Peanut Butter Cup, Pancakes and Maple Syrup and Lemon Meringue Pie you'll be spoilt for choice. They do Vegan options too!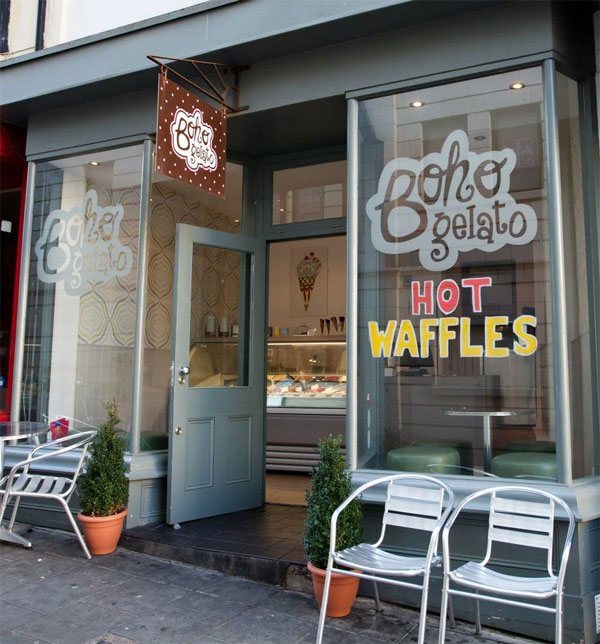 Duke of Yorks - If you'd rather catch an indie film, check out the Duke of Yorks. An old, traditional and still amazing cinema complete with sofas and a bar. What more do you need from a cinema?!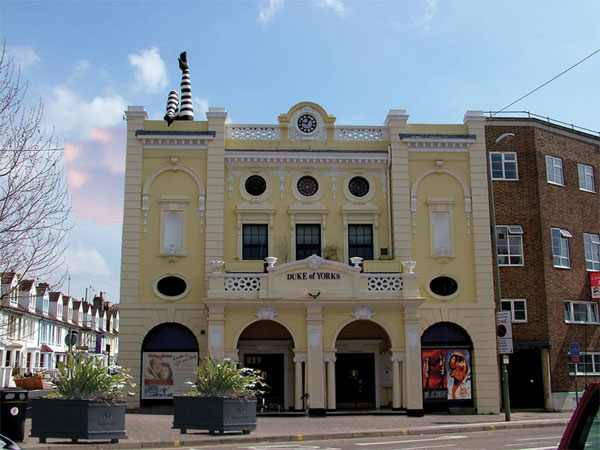 Coolplacestobe.com    
BYOC - Bring your own cocktail is the place to go if you love a good cocktail. Grab your pals and a bottle of your favourite tipple and the mixologists will set to work dazzling your tastebuds.
BYOC.com  
Icon of the Week:
On another note! Tomorrow is International Women's Day (IWD) and our Icon of the Week is, rather fittingly and not at all by accident, none other than the woman, the legend, Emmeline Pankhurst! Stay tuned for more on this gal!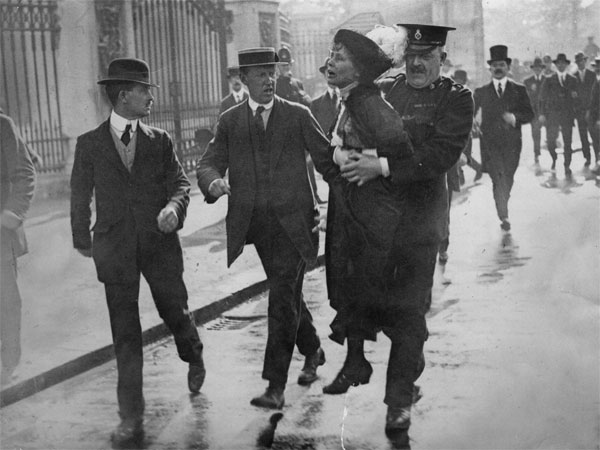 Independent.co.uk    
Happy Vintage Friday's!
With Love,
Beyond Retro,
x