It's the final day of the long bank holiday weekend and, with it, the final day of the Beyond Retro Easter Egg Hunt. We've been giving
£50 vouchers to the first people to find the Easter eggs we've hidden in items of clothing at all our stores
. So far ten lucky searchers have won our vintage clothing gold. Yesterday, Bonnie Bowley found an egg online with this fetching nautical playsuit: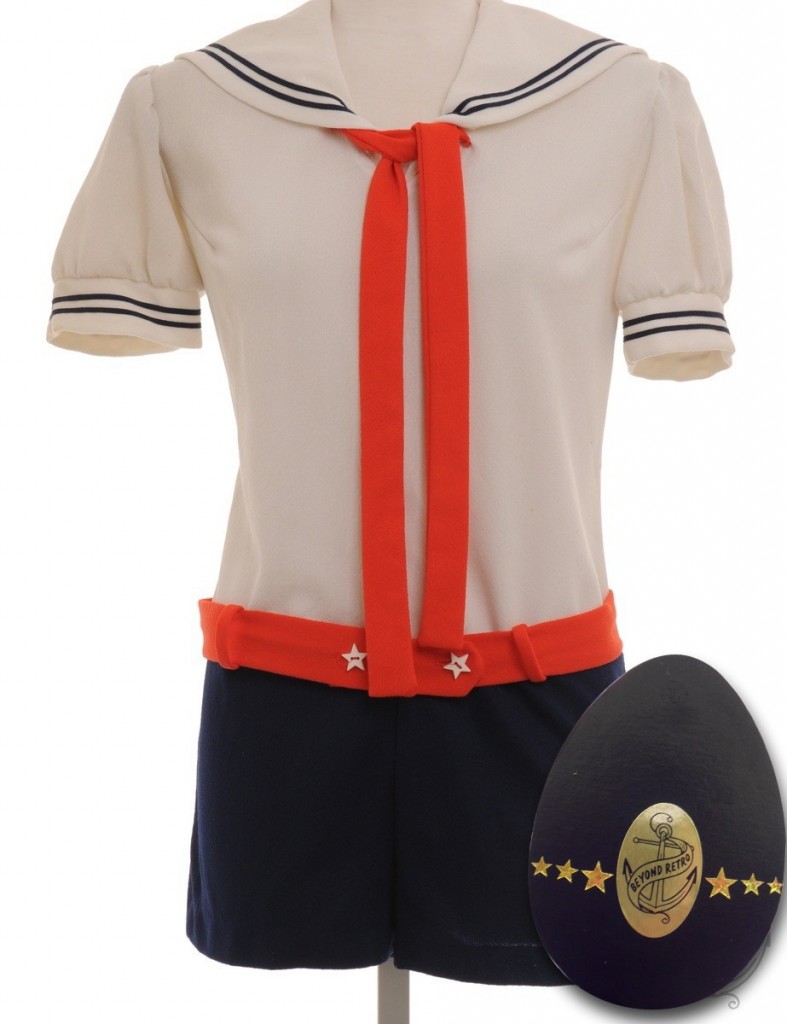 Today we've hidden the last four eggs in amongst items of clothing at our shops. What's more, because we're a generous lot, we've left any eggs that haven't been found yet exactly where we hid them, which means that today
your chances of finding a £50 voucher are higher than ever!
If you're feeling sluggish from yesterday's chocolatey exploits and are wondering what to do with your fourth day of holiday, simply head over to
beyondretro.com
or pop down to
Brick Lane
,
Soho
or 
Brighton
(or all four if your sugar rush is still in full force) and you could be filling your summer wardrobe for free! Here's what you're looking for: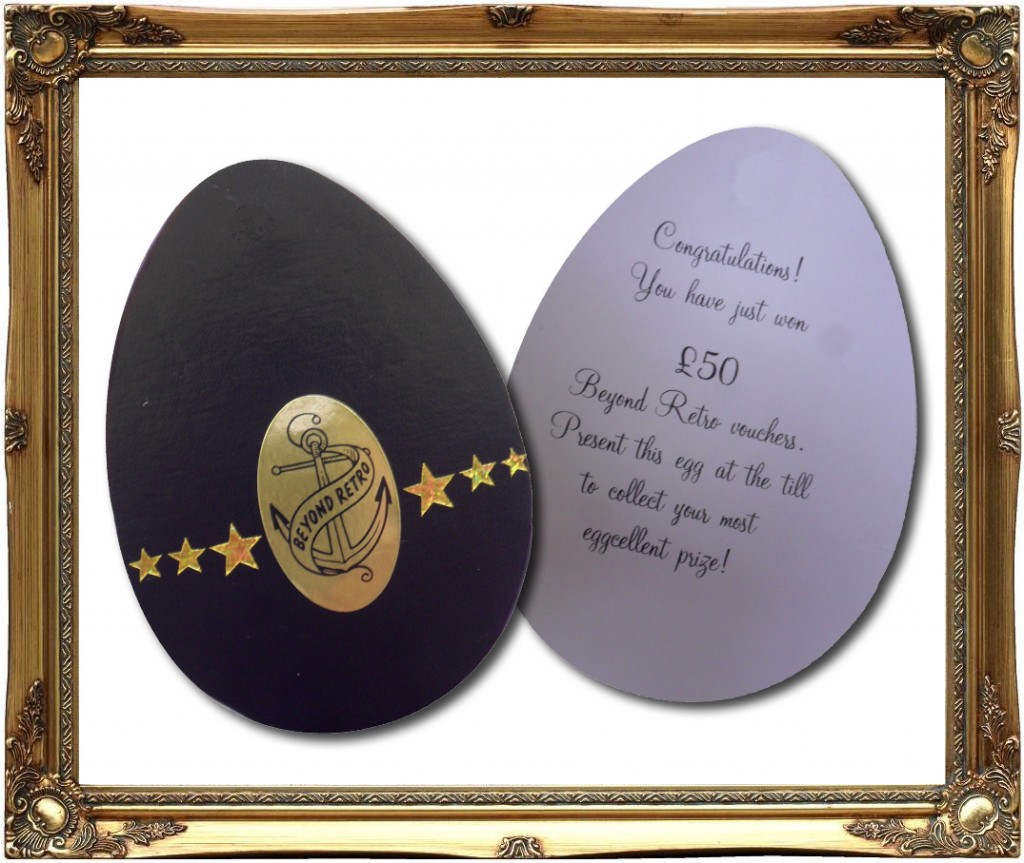 If you find one in-store, take it to the till and we'll award you your voucher on the spot. If you come across one online, email 
competition@beyondretro.com
with the Item Number of the product hiding the egg and, if you're the first to find it, we'll email you your winnings. Remember, today is the last day of the hunt, so get busy and happy hunting! Competition Terms & Conditions: Competition runs from 21
st
to 25
th
April 2011. All eggs will remain hidden until found – your chances of finding one may increase as the week goes on! Any egg found can be exchanged for a £50 Beyond Retro gift voucher. Eggs found in-store will be exchanged for in-store vouchers. Eggs found online will be exchanged for on-line vouchers. No cash alternative.