Sunglasses weren't always the fashion accessory we know it to be today. In pre-historic times the Inuit people of the make their 'sunglasses' out of bone with little slits in to prevent snow blindness, and Chinese judges would wear coloured lenses so as to not give away their facial expressions in court.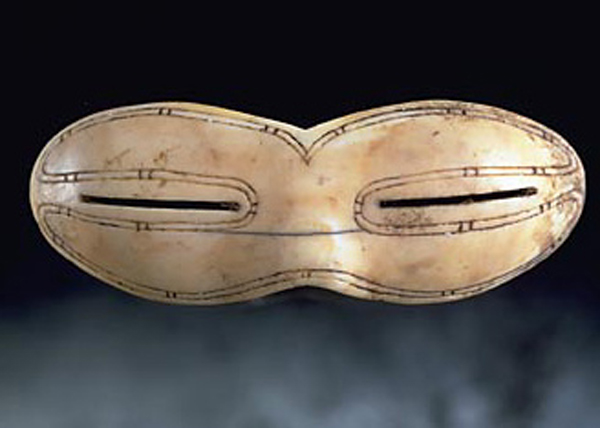 The world's first 'sunglasses' from 1200-1600 AD (image courtesy of canadacool.com)
It was not till Emperor Nero we see sunglasses worn for sun protection, when he used colour lenses to protect his eyes from the bright glare he would find himself in while watching the gladiators fight.
Emperor Nero around 37-68 AD
In the 1900's sunglasses started to become more common, especially with silent movie stars who would wear them in the bright, harsh light of the studios. In 1929 Sam Foster introduced cheap, ready-to-wear sunglasses to America, after he saw a marked for it on the beaches of Atlantic City.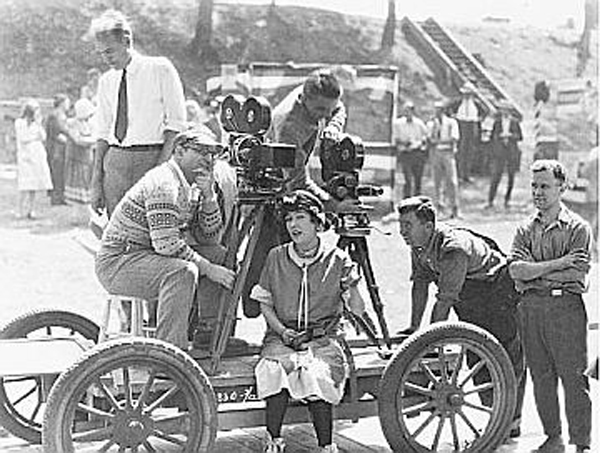 1920's film set in Hollywood (image courtesy of pophistorydig.com)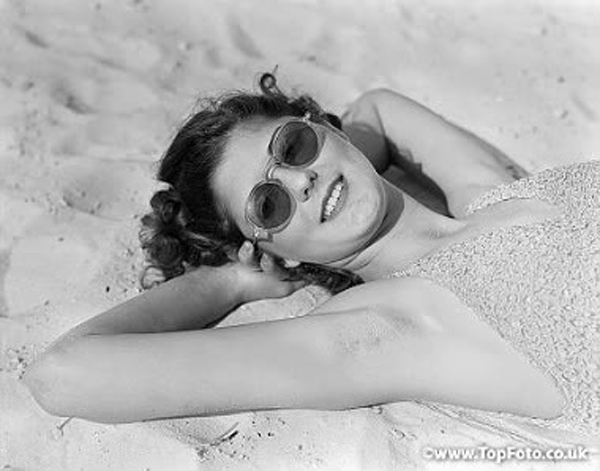 Beach babe in the late-1920's (image courtesy of bobbinsandbombshells.blogspot.com)
In 1930 Army Air Corps ordered a batch of sunglasses from Bauch and Lomb to protect their pilots from high altitude rays, and a few years later, in 1937, these sunglasses were made available for the rest of the public.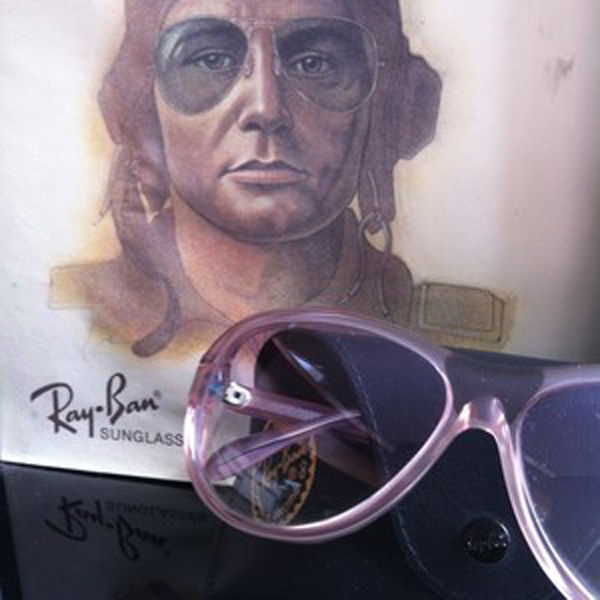 Authentic Bauch & Lomb sunglasses (available on ebay)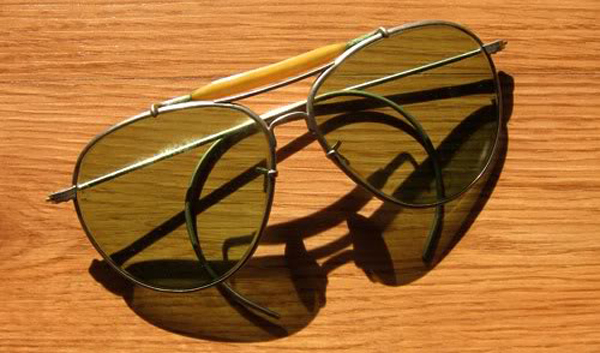 Original Ray-Ban Aviators (image courtesy of tingsic.com)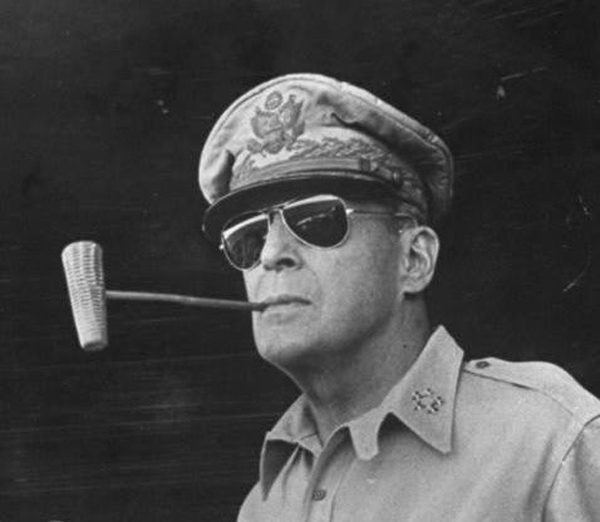 General Douglas MacArthur in the Phillippines 1945, Life Magazine (image courtesy of tingsic.com)
In 1953 the Wayfarer style of sunglasses was born: cited to be the best –selling style of sunglasses ever! These were a welcome and revolutionary change from the metal style aviator style from the past. Design critic Stephen Bayley stated that the Wayfarers "spoke a non-verbal language that hinted at unstable dangerousness", and the glasses quickly became popular in the 1950's and 1960's.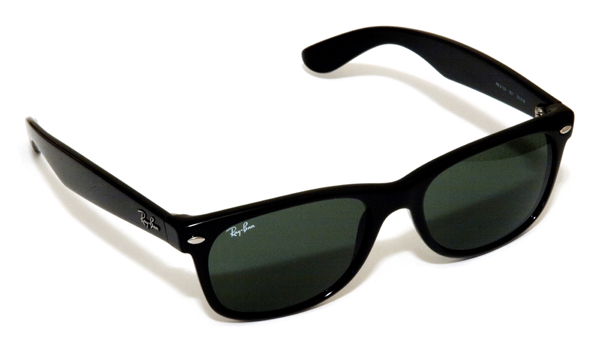 Ray-Ban Wayfarers (available at ray-ban.com)
The sunglasses popularity got heightened even more in Fosters Grants add campaign "Who`s that behind those Foster Grants?" in 1960. This was a celebrity filled campaign with icons like Raquel Welch, and later on the likes of Woody Allen, Mia Farrow and Cindy Crawford. The king of rock'n'roll, Mr. Elvis Presley himself was also known to wear the brand.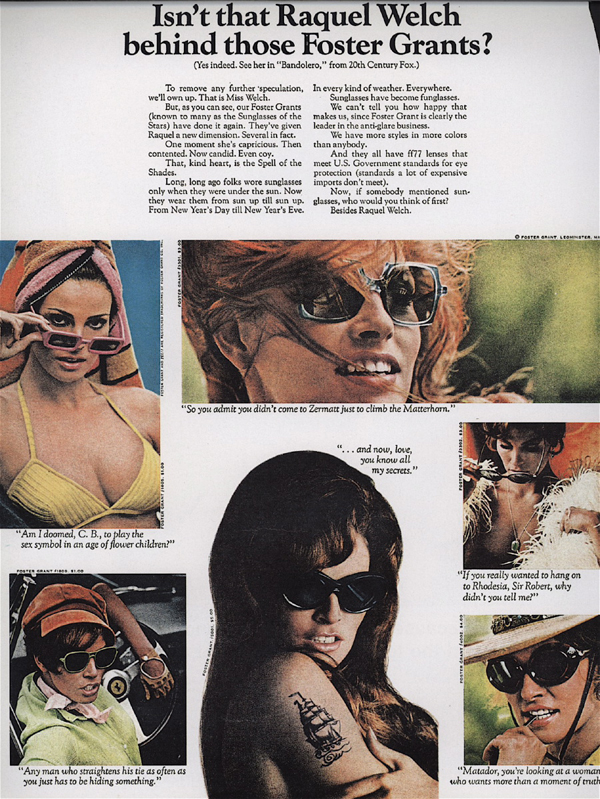 "Isn't that Raquel Welch behind those Foster Grants?" poster 1968 (image courtesy of adclassix.com)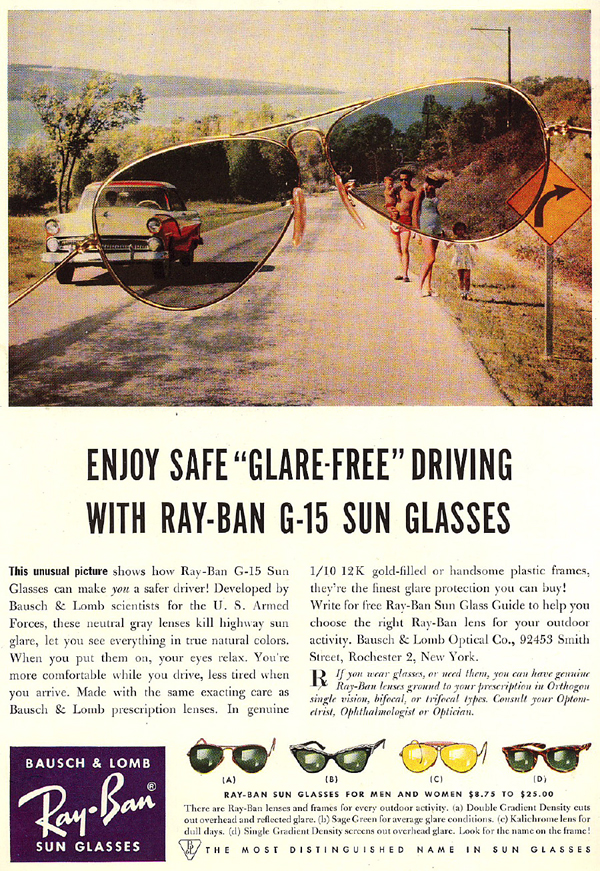 Vintage Ray-Ban Poster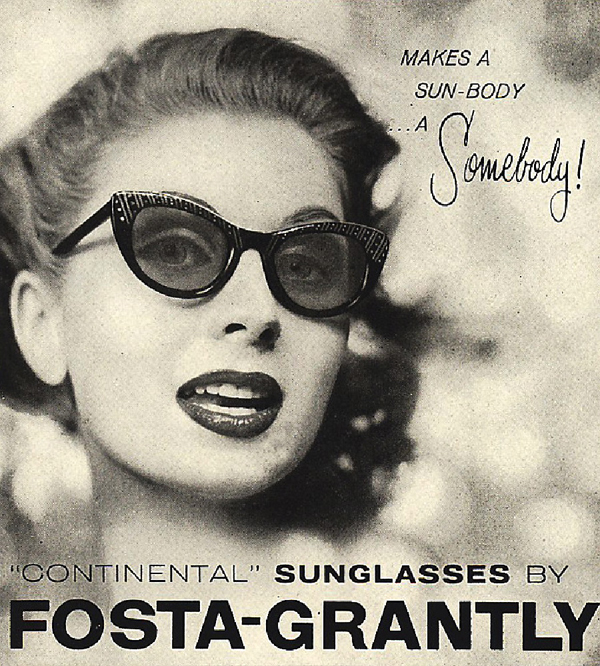 Fosta-Grantly Sunglasses poster 1956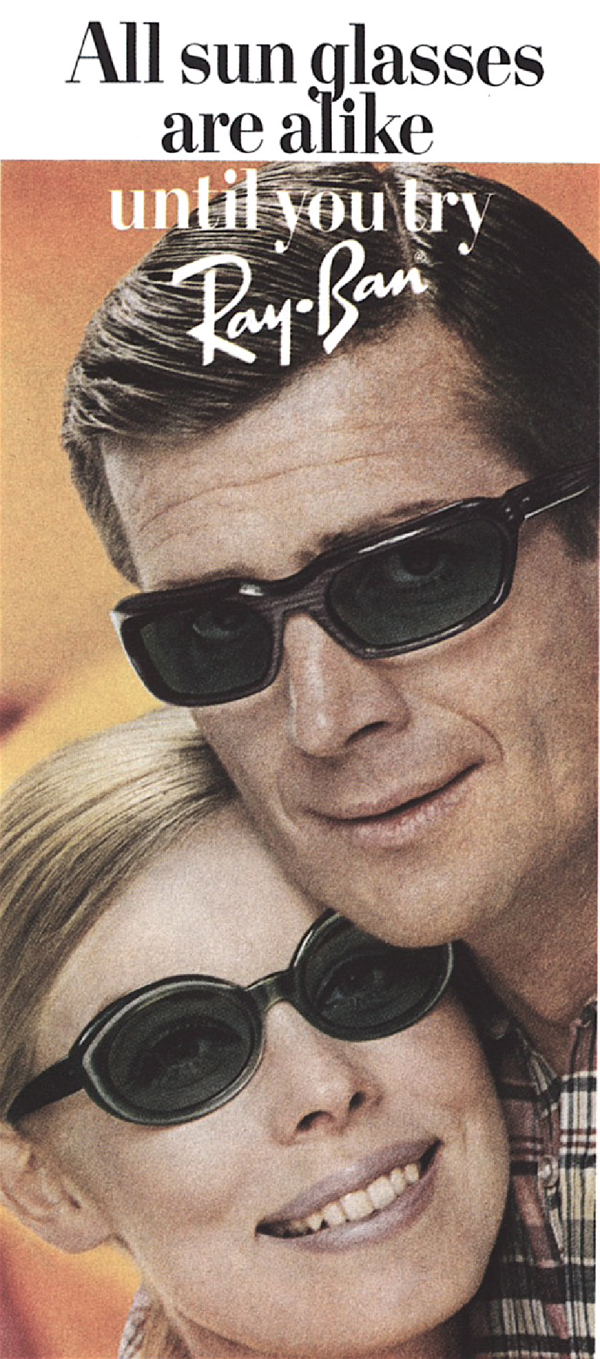 Vintage Ray-Ban poster
So going from simple sun blindness protection sunglasses have become a fashion statement we can't seem to live without! Buy your sunglasses in all Beyond Retro stores and online