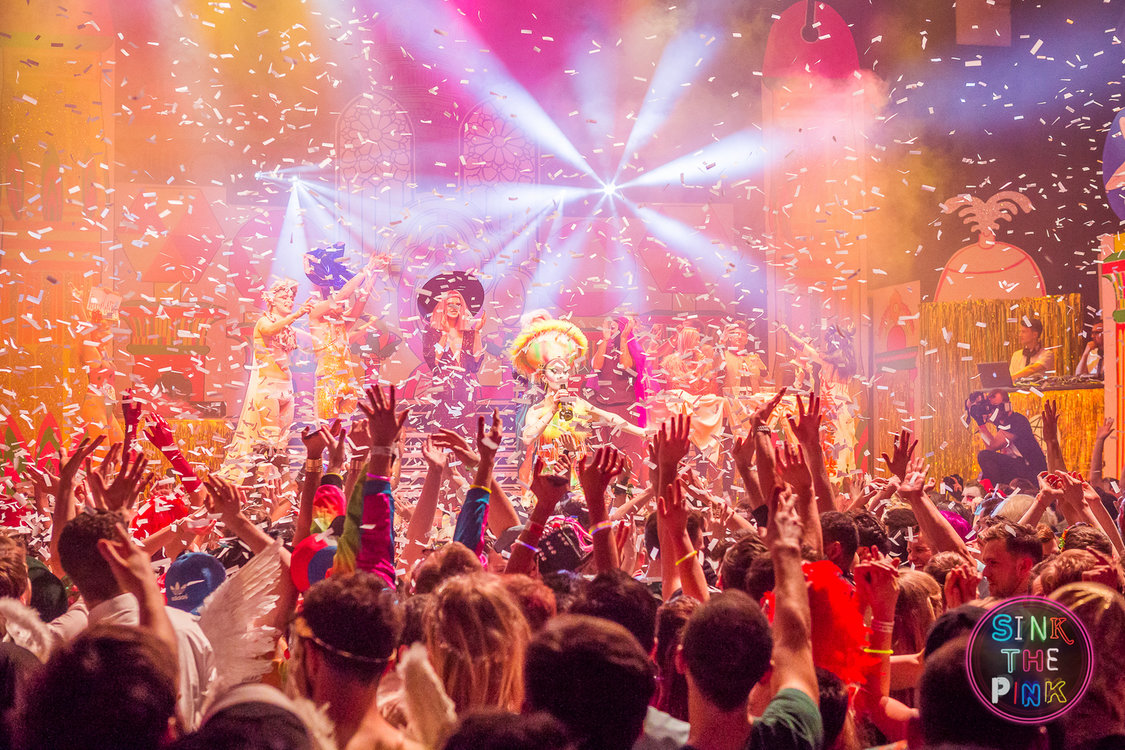 Another week, another exciting Beyond Retro HQ announcement!
We're thrilled to announce that we are joining forces with iconic London club night
Sink The Pink
! In what will hopefully be the start of a long partnership, we're offering an exclusive in-store discount to ticketholders of the next
Sink The Pink
party. Did someone say glitter?
For those of you who are scratching your heads and saying "Sink the whaa?",
Sink The Pink
is London's most exciting club night. Famous for its colourful party-goers and glittered-up drag queens, this vibrant collective aims to change the way we approach clubbing and gender by creating a space for people to look as wild as they choose. With four parties a year,
Sink The Pink
has become one of the most progressive and innovative club nights in the world by turning traditional venues like The Troxy into camptastic drag discos.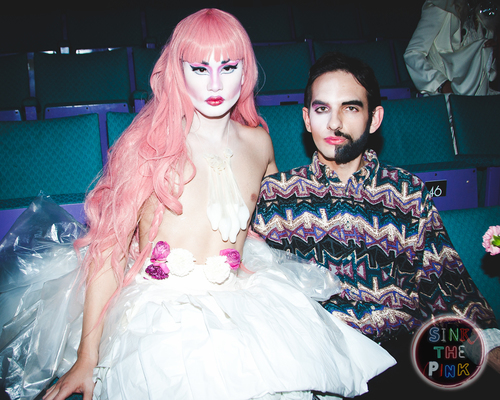 Despite refusing to take itself too seriously,
Sink the Pink
fits in the lineage of great London clubs, from The Blitz to Boombox, and inspires devotion in a way few nights do in the UK. People travel from far and wide from across the UK to attend these wild parties before dragging their glittery bodies onto a Megabus and heading home the next morning. The whole idea is the brainchild of two friends: Amy Zing and Glyn Famous, aka Donatella and Lagerfeld. All Amy and Glyn ever wanted with
Sink the Pink
was to create the most perfect house party imaginable - and they've definitely succeeded.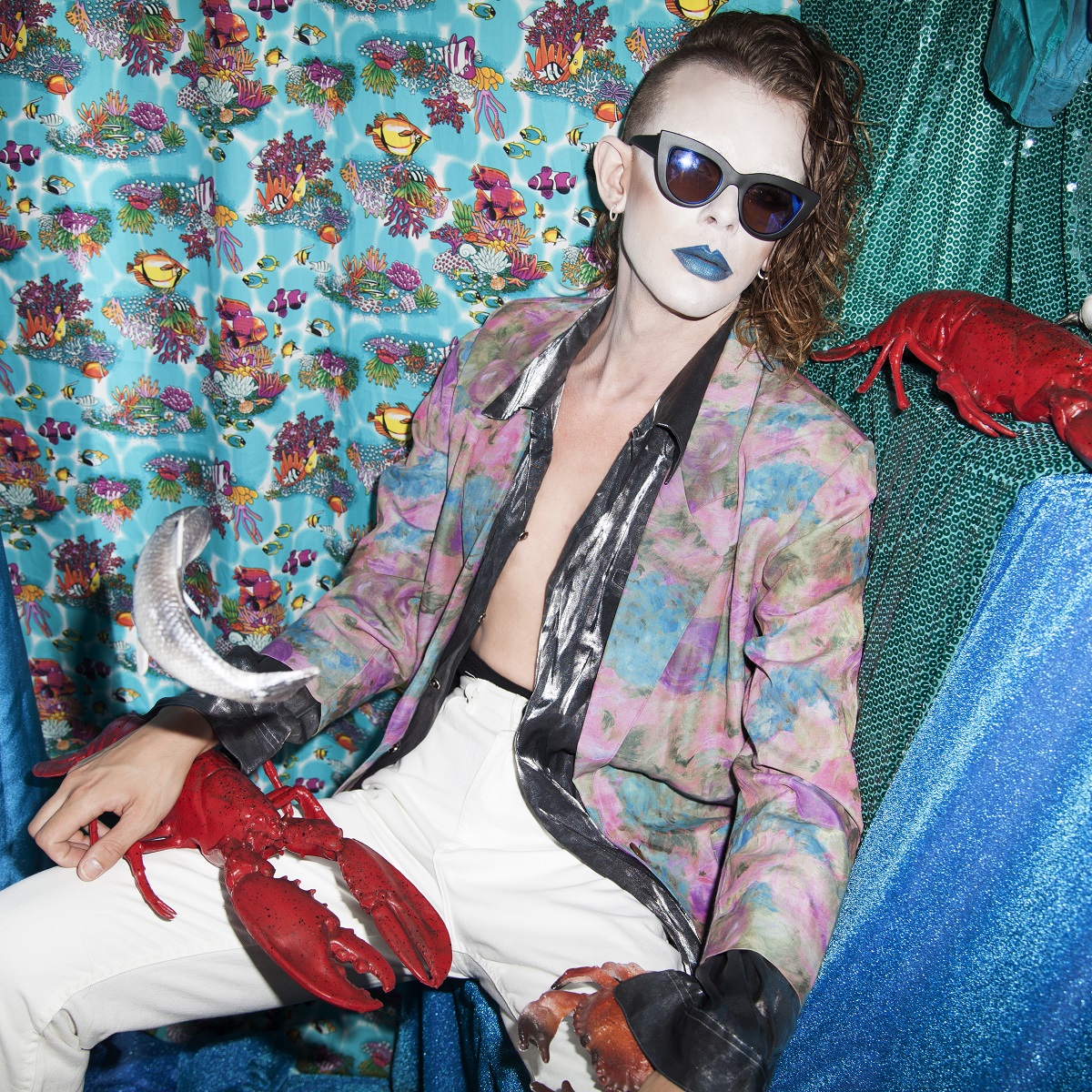 Image Credit:
Greg Bailey
To kick off this partnership, our exciting offer will give those who have bought tickets to the next
Sink The Pink
ball a 20% discount from our Cheshire Street store off Brick Lane east London. In preparation for the party, we've made sure that the store is stacked with thousands of statement pieces that have been handpicked from every decade. There's different textures, patterns and an abundance of sparkly sequins. To put it simply - why would you bother going anywhere else?! We have everything that you need to be the belle of the ball.
Speaking of the collaboration,
Sink The Pink
's Creative Director Glyn Fussell has said: "Beyond Retro was the first place that we ever shopped for our Sink the Pink costumes. It continues to be the number one destination for the creative masses that come to our parties to find their outfit inspiration. It's a dream collaboration and it makes such sense for us to be teaming up with the brand!"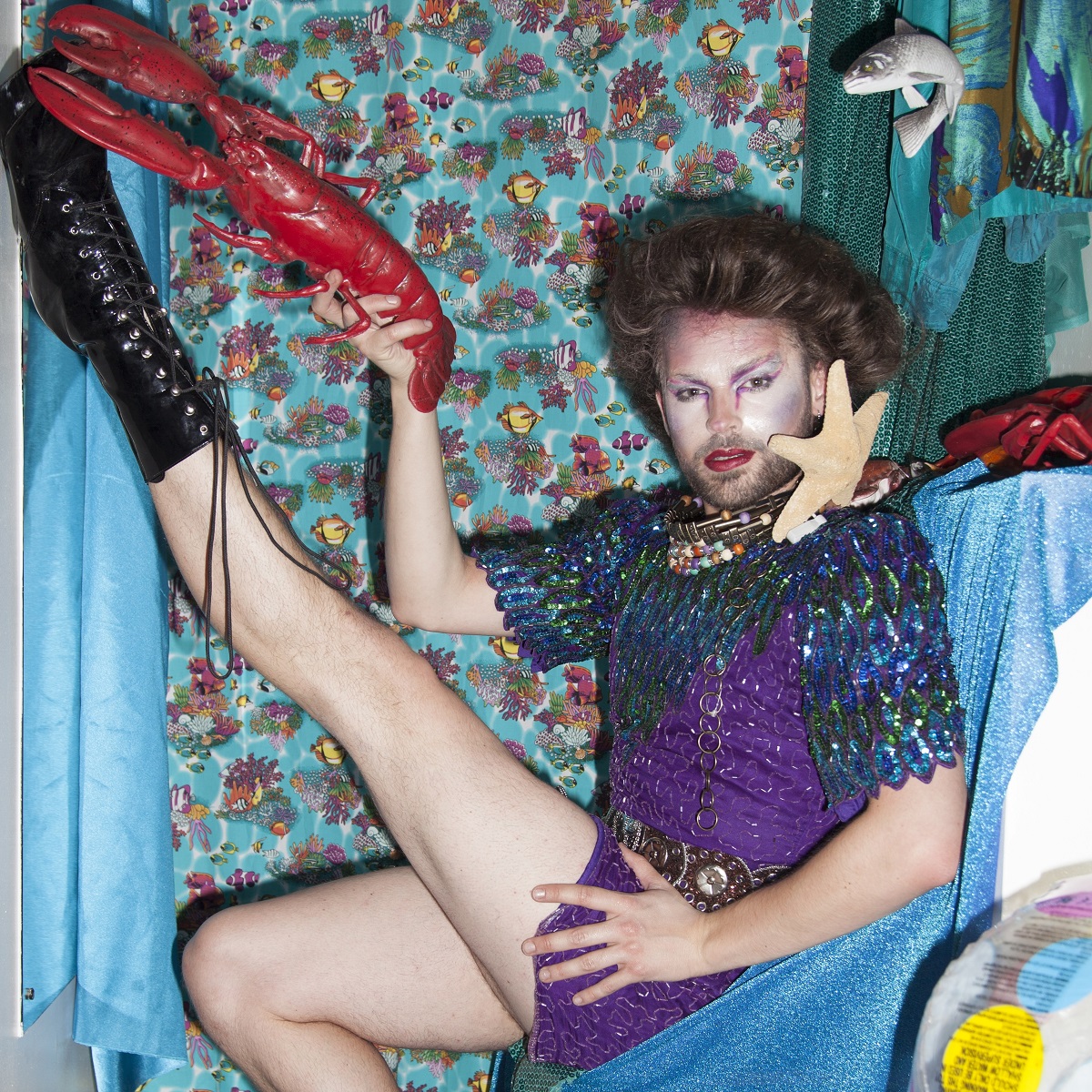 Image Credit:
Greg Bailey
Our Managing Director Kate Peters also got in on the act, adding: "Since opening our stores we have always felt very connected to our customers within the LGBT community. At Sink The Pink everyone is invited to the party, and we're so excited to be collaborating with an event that shares our values of inclusivity"
So there you have it folks. Ready - Set - GLITTER!
CLICK HERE TO SEE MORE OF SINK THE PINK
Words: Louis Staples