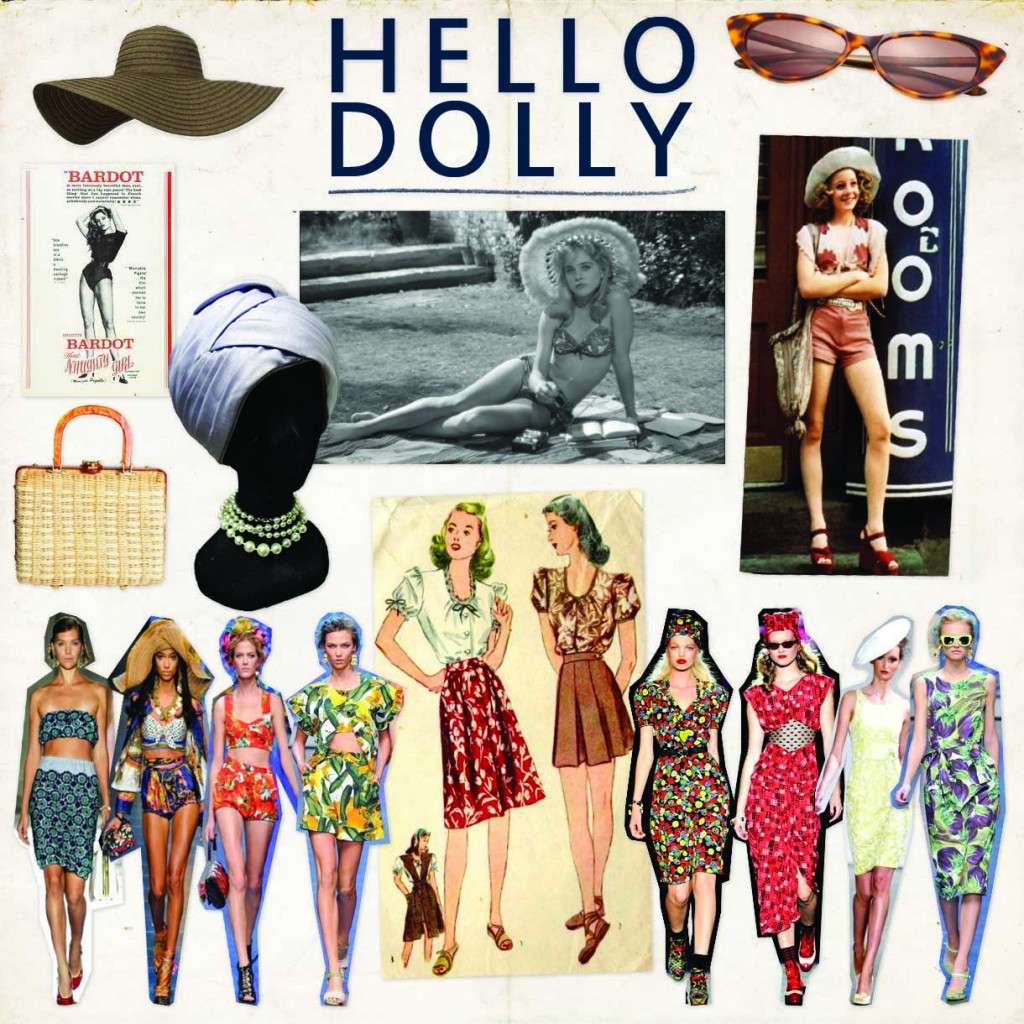 In our third preview of the devilishly delightful styles set to rock your wardrobe for SS12, the 1970s fuse with the '40s to produce the ultimate Dolly Summer look. Exposed tummies, short shorts, head-scarves and ankle socks are worn together to create the perfect naughty Lolita.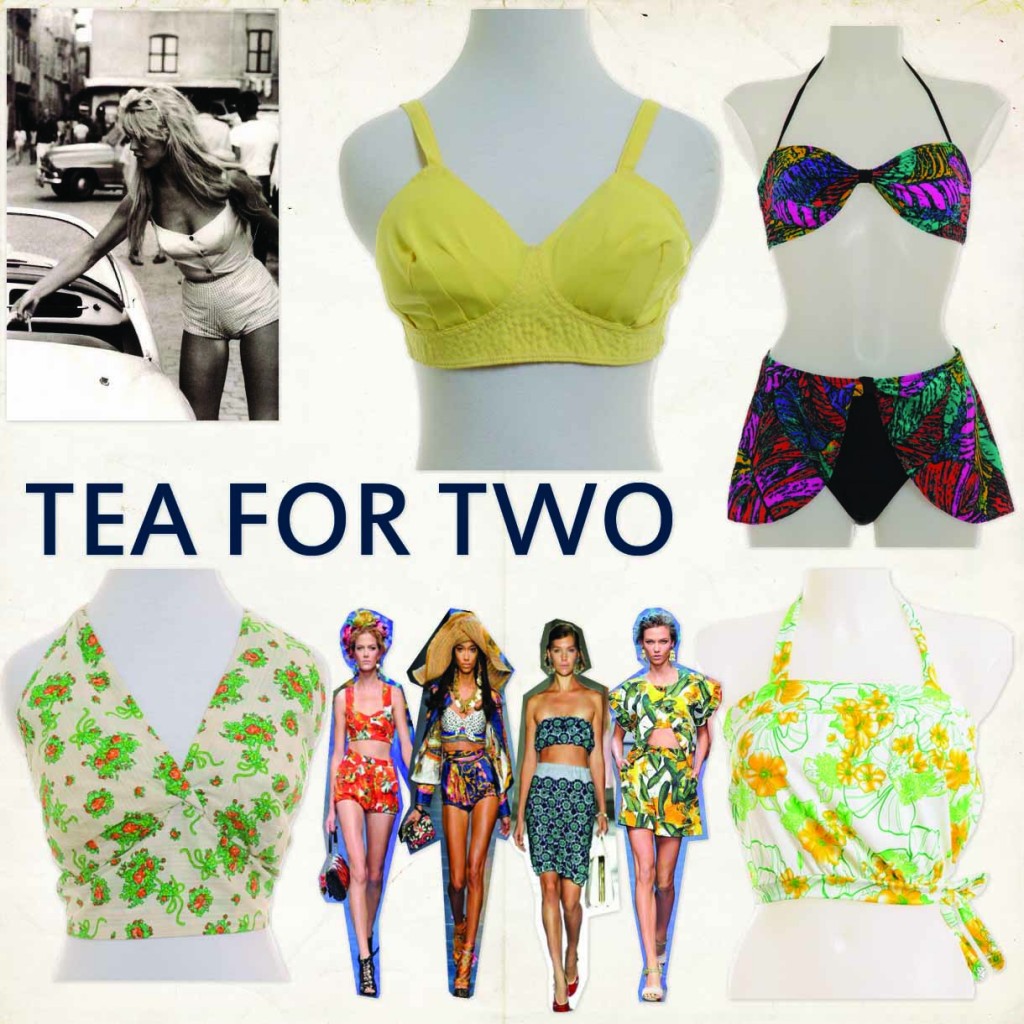 Separates are key to this look. D&G led the charge on the catwalks, where matching two-pieces and midriff-exposing tops laid claim to the summer's sartorial sensibilities. Look out for detail bikini tops, two piece sets with both short or skirt bottoms and cropped summer tops.
Shorts are set to remain short this summer, with the hot pant and bloomer style dominating the catwalks. Back at the upper body, peplum detailing draws reference from the 1940s to play a key role in creating the Dolly look, while tie tops à la Taxi Driver's Iris work equally well.
Any look inspired by the '40s would be incomplete without reference to the decade's dresses, so this season you're looking for show-stoppers with nipped in waists, exaggerated puff sleeves and fabulous detailing.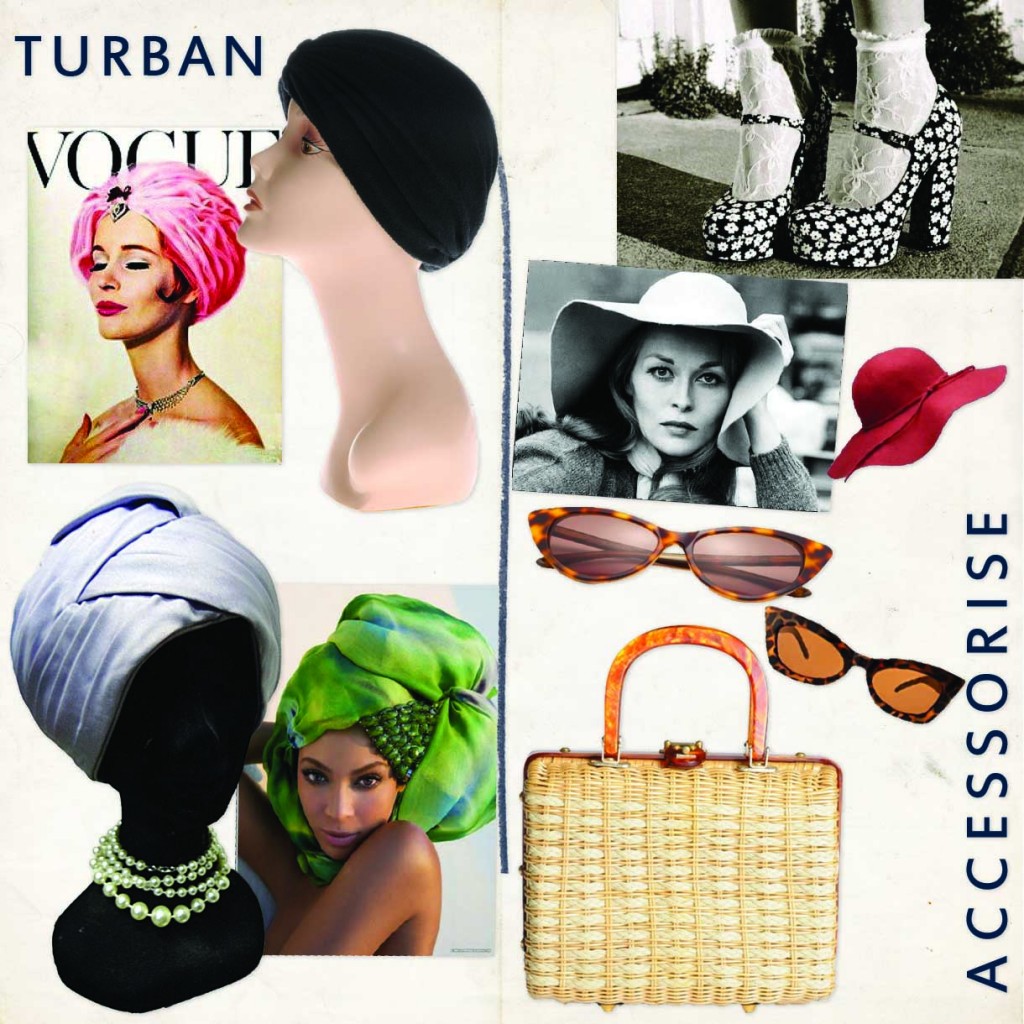 Head-wear should make a statement for SS12, with oversized turbans and floppy hats demanding attention atop your summer head. Add some cat eye sunglasses, towering platforms and girlish ankle socks to finish off the perfect Dolly look.