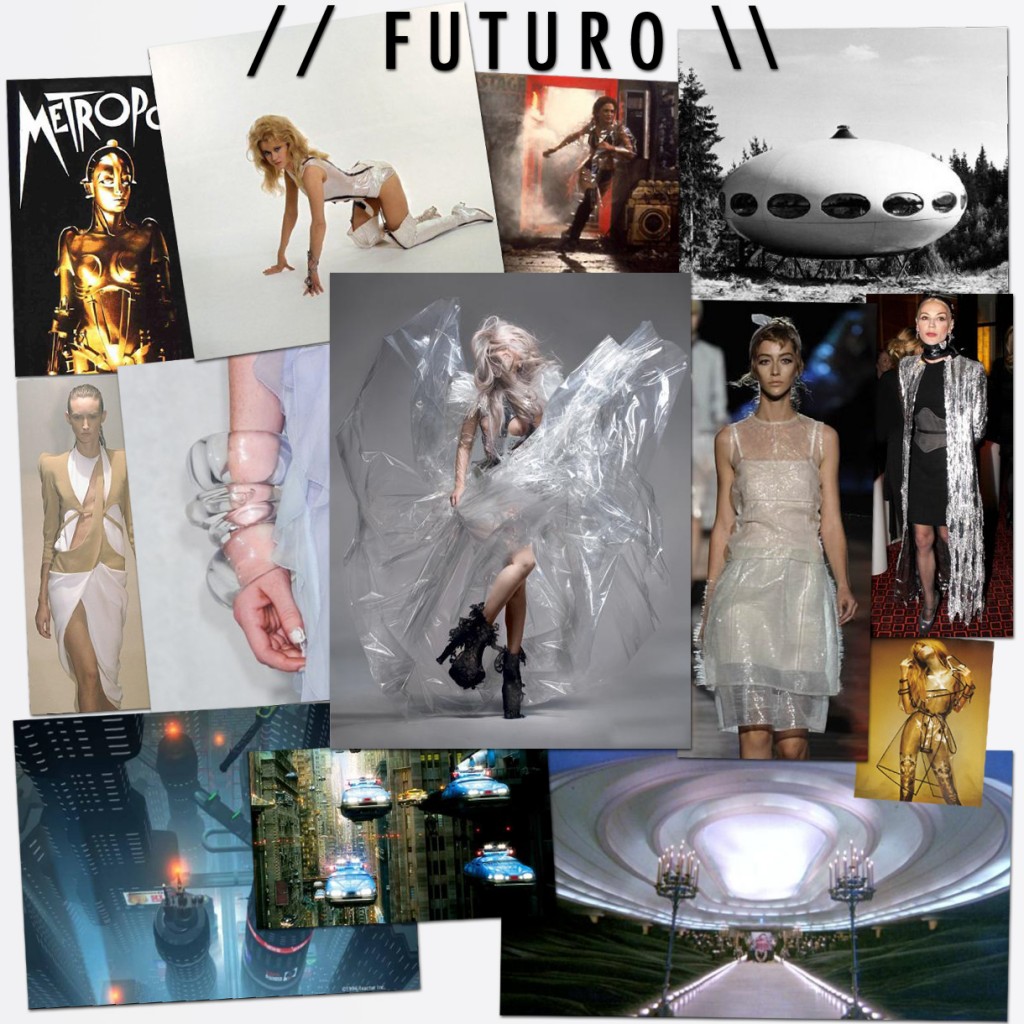 Our final story for Spring/Summer 2012 takes place in the future, inspired by the forward-thinking fabrics and cut-away constructions that were shown on the S/S '12 catwalks to project a feeling of fashions that are light years ahead.  Futuristic styles may seem at odds with vintage-lovers such as ourselves, but the future can come from many decades, so this look borrows from 1960s modernism, '70s lamé, '80s power silhouettes and '90s fabrications.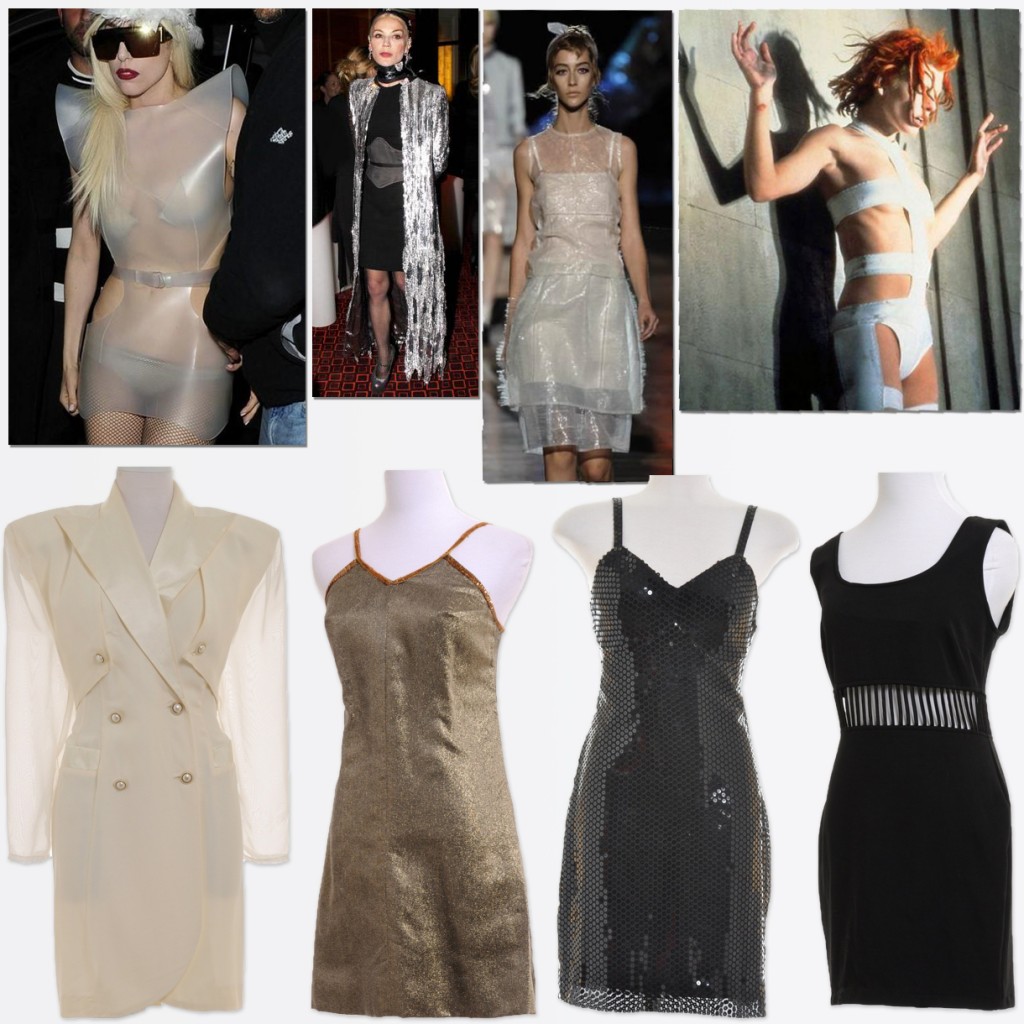 Like the look as a whole, dresses are not era-specific but ride on the feeling of shimmering metallics and space age textures. Look for innovative detailing and "techno" fabrics to breath a current concept into past items...
Click to see more dresses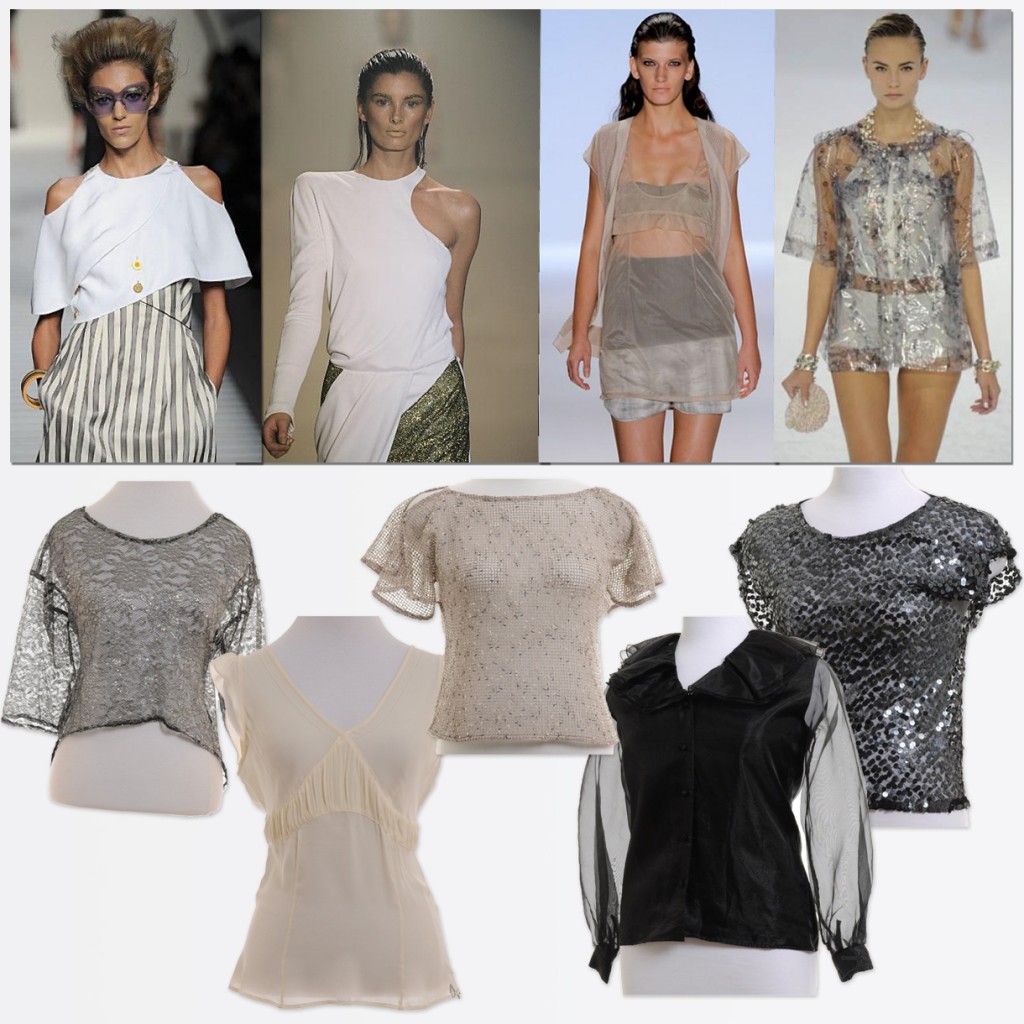 Transparency and negative space are the key characteristics for tops and blouses. Sheer items from any decade suit the style, while cut-away shoulders, slashes, holes or detached sleeves provide similarly dominant details.
Click to see more: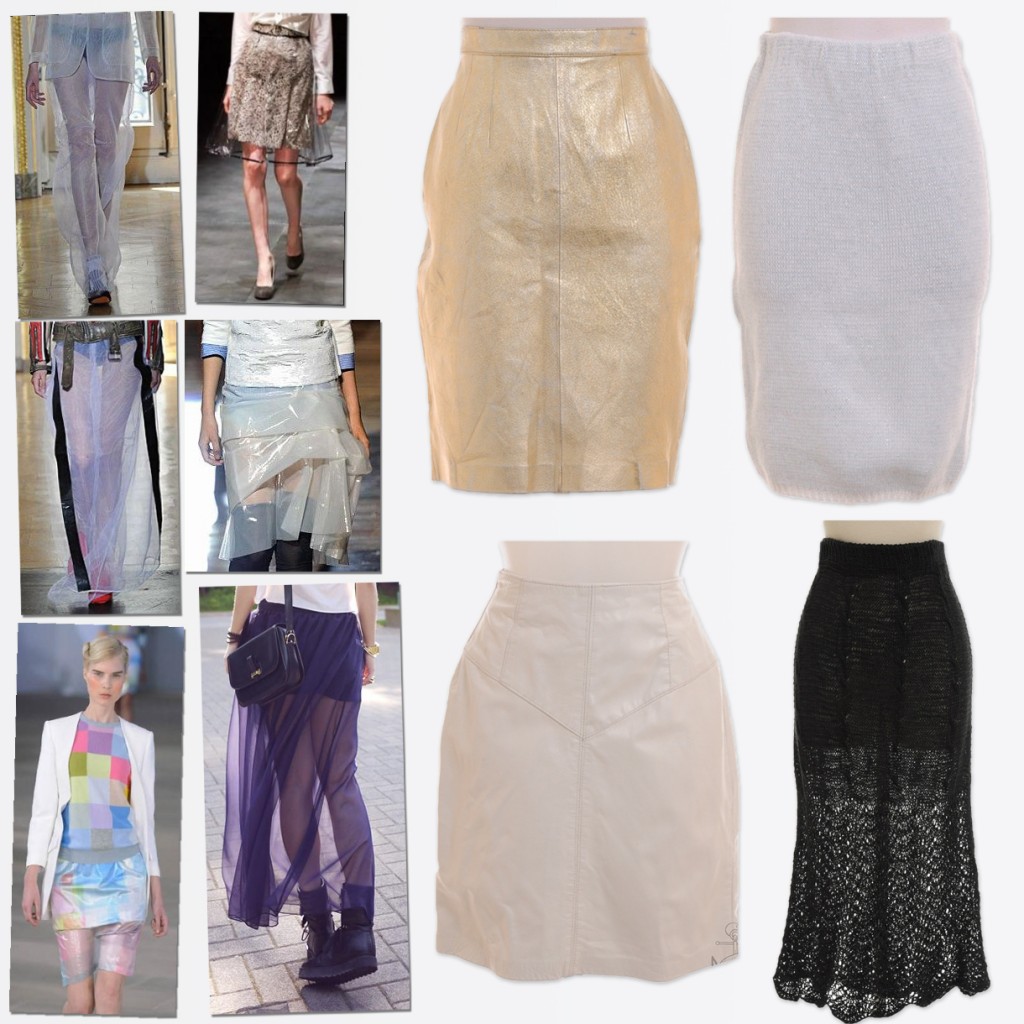 Long and ethereal or short and sassy, the skirt has two personalities for Futuro, with fabrics ranging from ghostly tulles to brash plastics and the sheer maxi skirt continuing its popularity from previous seasons.
Click to see more skirts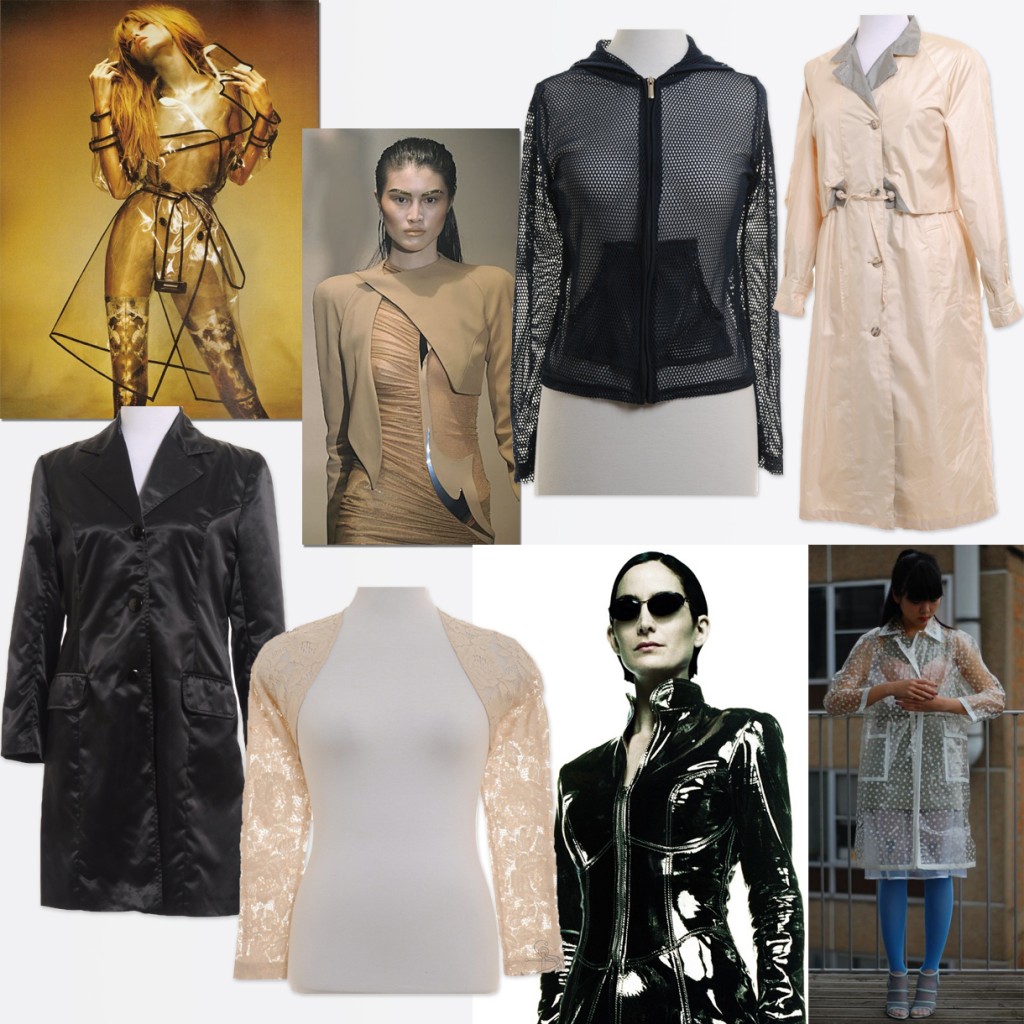 The same is true for exteriors, where the classic long silhouette sits alongside shorter, cut-away styles. See-through rain macs and iridescent surfaces in synthetic fabrics lend new angles to summer coats, while cropped jackets in velvet, lace and mesh give new twists to formerly straight-forward styles.
Click to see more jackets & coats
Playful plastics and patents continue into accessories with eye-wear, belts, clutches, trainers, boots and even high heels fashioned from coated fabrics and flexible perspex.
Click to see more: Belts | Bags & Purses