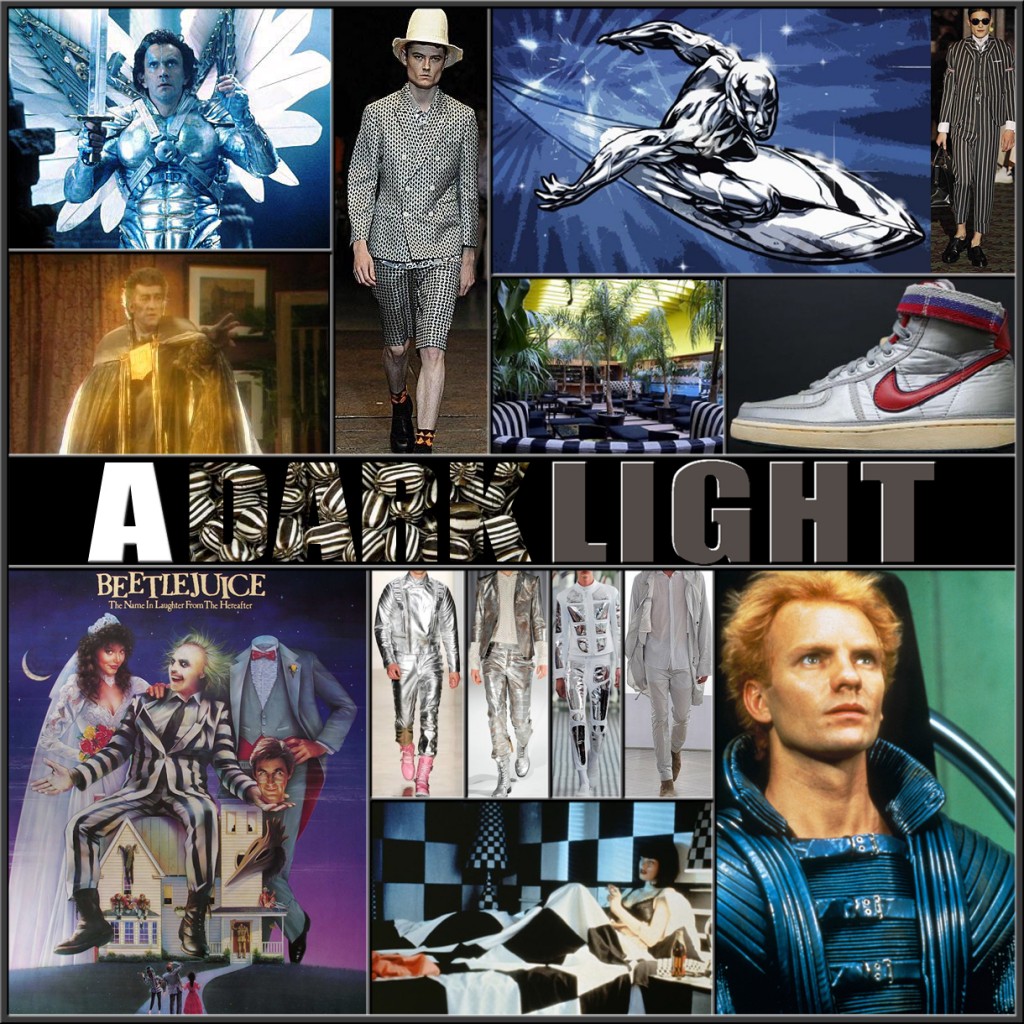 Our first menswear theme for Spring/Summer 2012 proves that not all summers are bright. A dark cloud hung over many of the SS '12 collections, with designers taking inspiration from '80s and '90s heroes and villains of light and darkness. They form a stripy Sci-Fi story that pushes Summer into a shimmering stratosphere... Scroll down to see our key pieces or click
here
to shop the whole collection.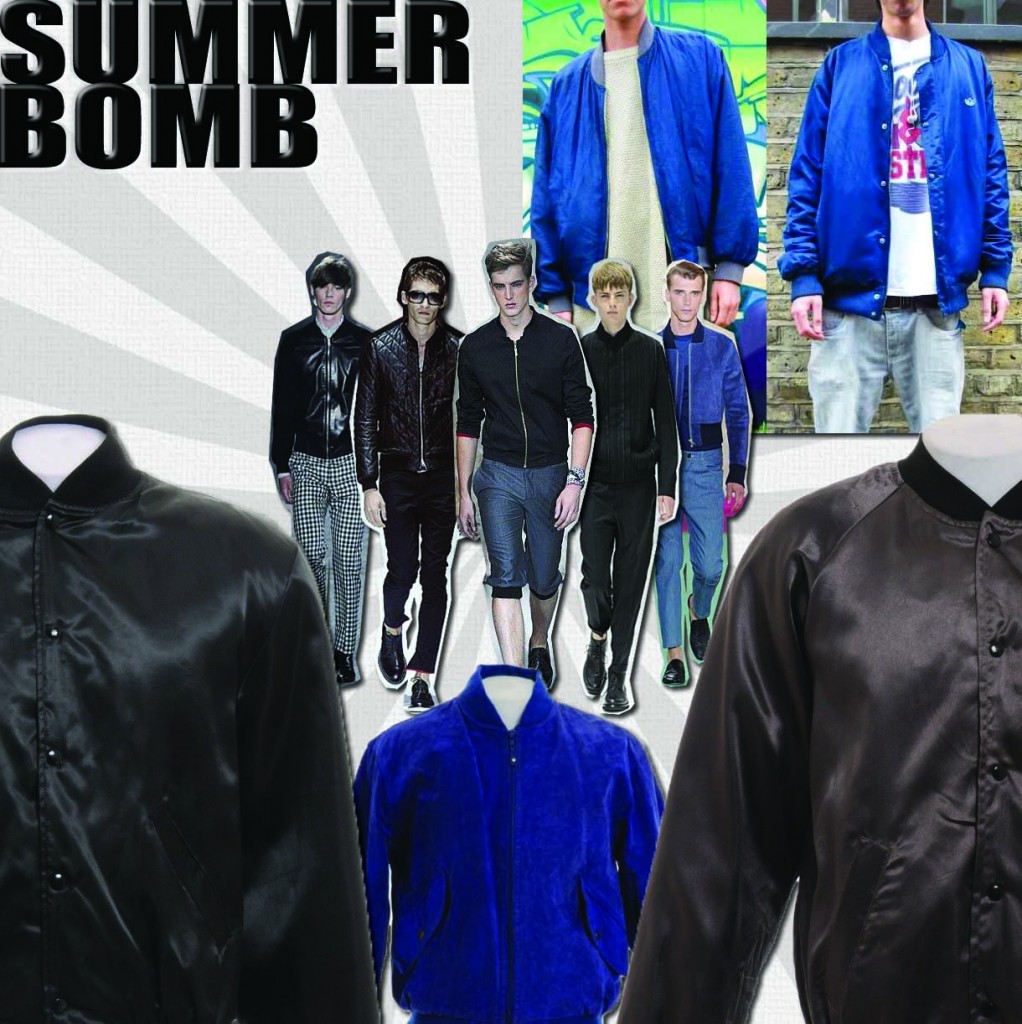 Central to "A Dark Light" is the classic bomber jacket, an item established by the likes of Calvin Klein as an essential part of the new smart sportswear that emerged on the catwalks for A/W '11. The shape is set to remain a fashion staple into the next season and will be seen in countless incarnations, from shiny leather to matt wool via jacquard and quilted fabrics.
Click here to shop A Dark Light for more bomber jackets
Many designers drew reference from '80s and '90s alternative icons and interiors in their menswear collections, playing with humbug stripes and checker-board squares for a visually arresting take on shirts, fine knits, blazers, suit jackets and trousers.
Click here to shop A Dark Light for more striped and check pieces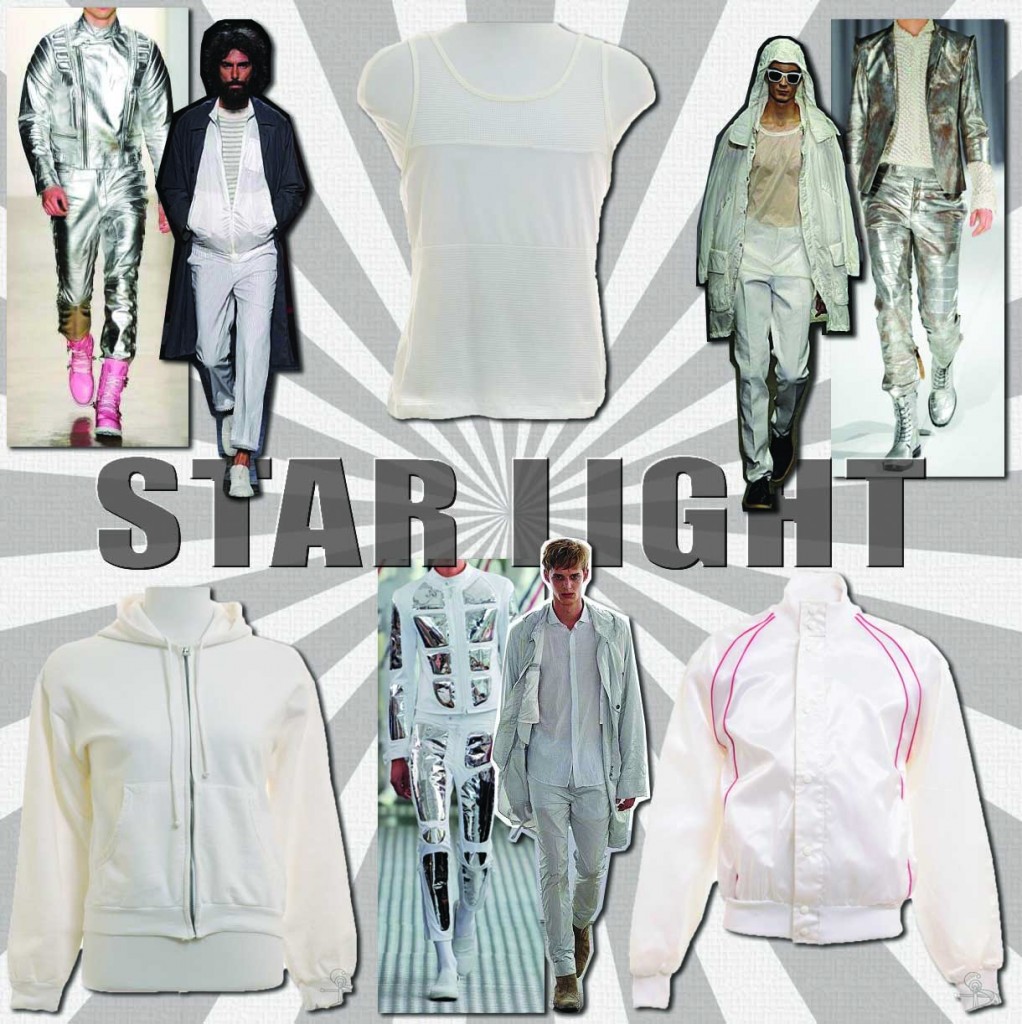 Following on from the True Colours theme seen on the A/W '11 catwalks, designers mixed metallics and foil techniques with white and grey sports items in further attempts to redefine the classic Smart Casual. The look encompasses a wide range of pieces including t-shirts, bomber jackets, hoodies and blazers and can be achieved with anything with metallic or patented surfaces, though men's sheer and mesh items in white and grey work just as well.
Click here to shop A Dark Light for more smart/casual items