SPOTLIGHT: THE SUKAJAN JACKET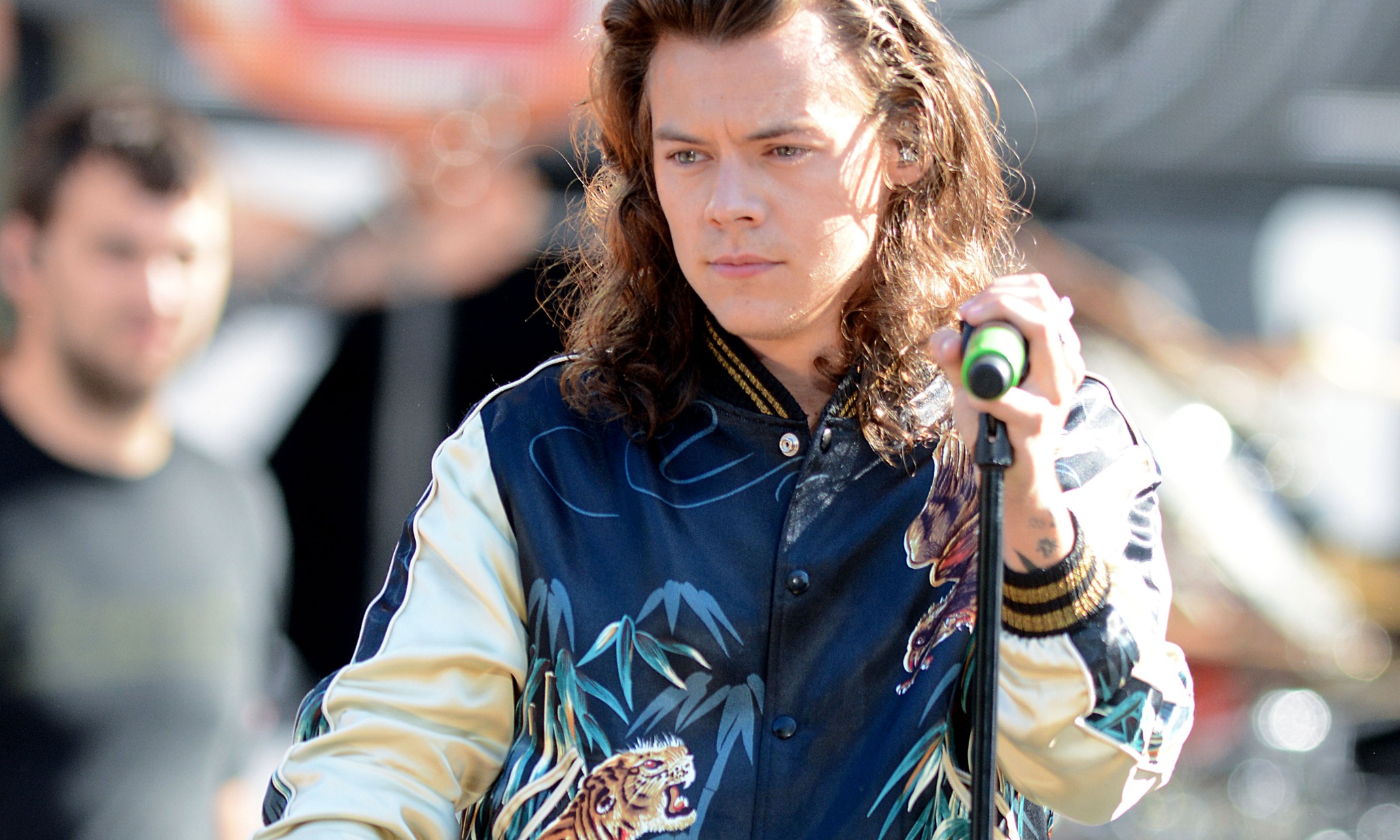 At Beyond Retro, we love vintage garments for the stories that they tell. While each item has had a life with a previous owner, we find it even more interesting how fashion trends are influenced by political and cultural movements. As self-confessed fashion history geeks, we'll never get tired of hearing the fascinating stories behind how some of the most iconic pieces came to be.
As one of our all-time favourite garms, Sukajan jackets tick all the boxes when it comes to fashion history. Despite recently adorning models on the Louis Vuitton runway along with some very famous faces, Sukajan jackets have been going strong since the 40's. Originally made from parachute silk, these incredible garments were made for servicemen who occupied Japan after WWII. Referred to as 'Sukajans' by the Japanese, the name combines the Air Force base in Yokosuka where the garments were originally manufactured with the Japanese word for jacket. Inspired by local artistry and classic Japanese emblems, these soldiers would have their jackets customized by local tailors as a "souvenir" of their time spent in Japan. These decorations started off as pictures of bombs and planes exploding, but later became more general representations from both Japanese and western culture. Japanese dragons, tigers, cherry blossoms and trees sat side-by-side with American eagles and military iconography, making the jacket an accidental cultural collaboration.
In the 1960's, the Sukajan Jacket began to be mass produced. During this time the jackets were often made reversible, with one side satin and one side velour, or using contrasting satins and suede. The combination of colours and styles was endless. The style became almost sporty, taking inspiration from the American team jacket. One of the most popular youth trends in 60s Japan was the American preppy look. Those who wanted to rebel against the status quo wore the Sukajan to signal their outsider status. Perhaps unfairly, this linked the jacket to blue collar criminal gangs, a stigma that the garment has never quite overcome in Japan.
Check out some recent examples of the Sukajan in action!
1) Louis Vuitton S/S 16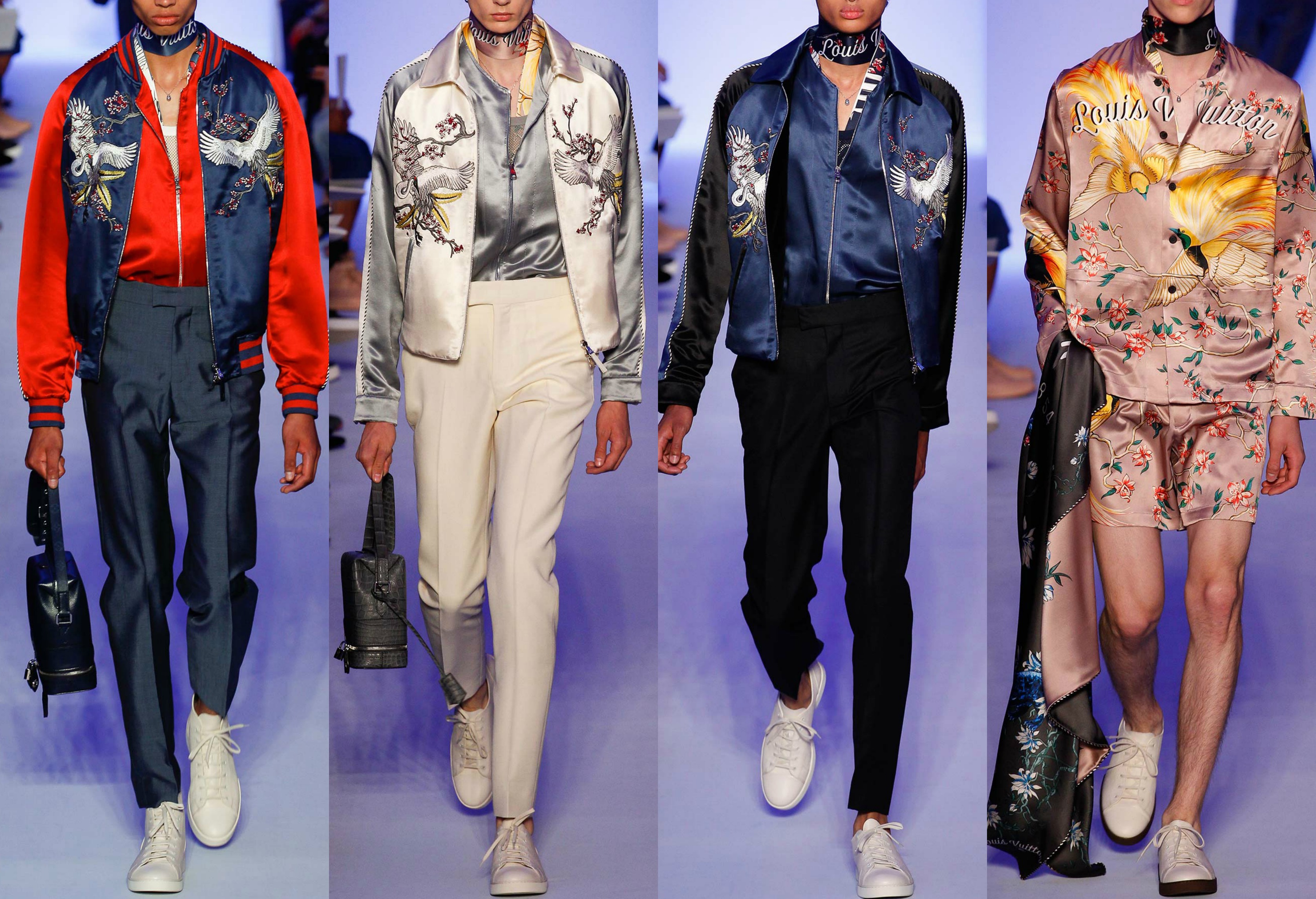 Sukojan Jackets featured heavily in Louis Vuitton's S/S 16 collection
2)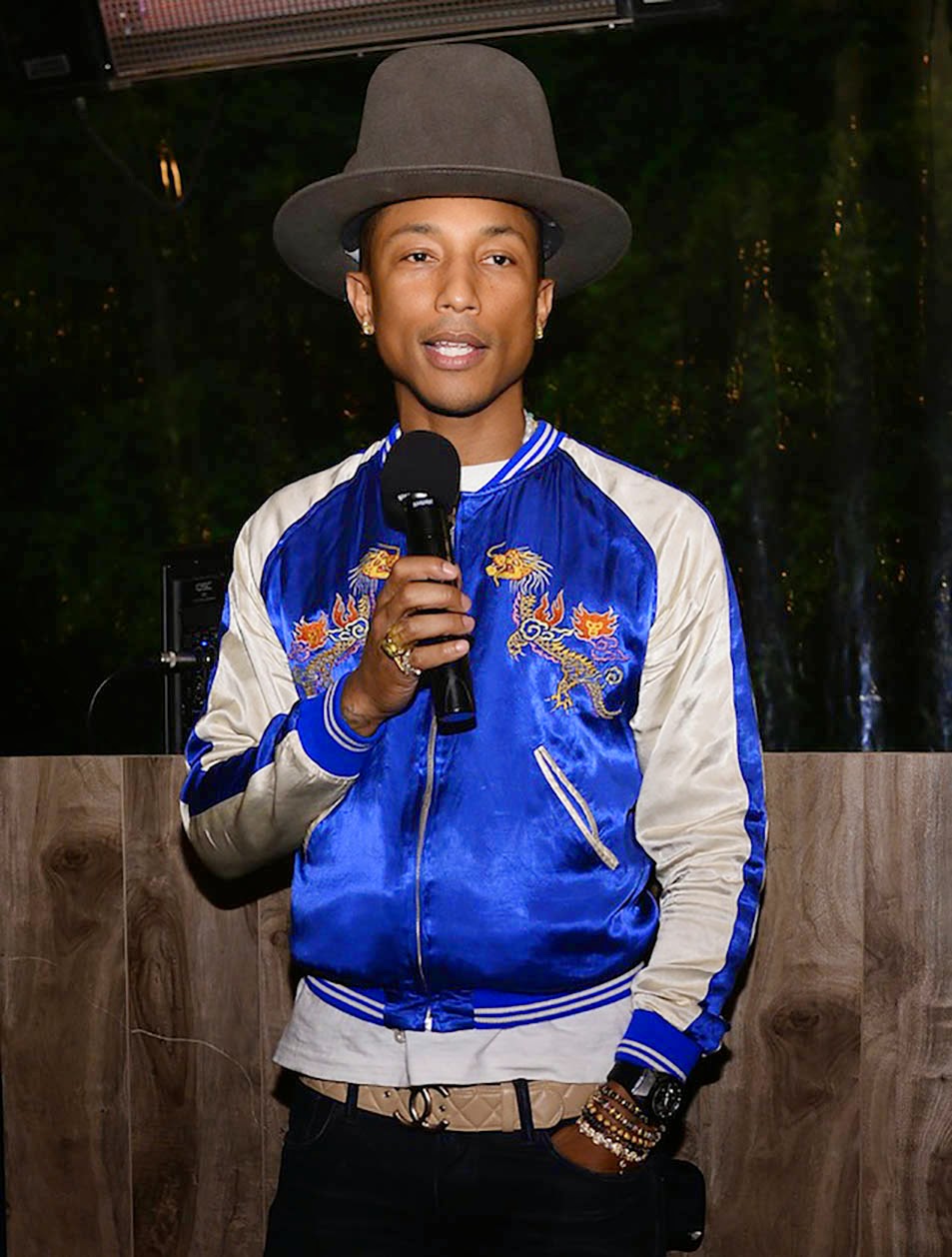 Singer Pharell tries out the trend
3) Katy Perry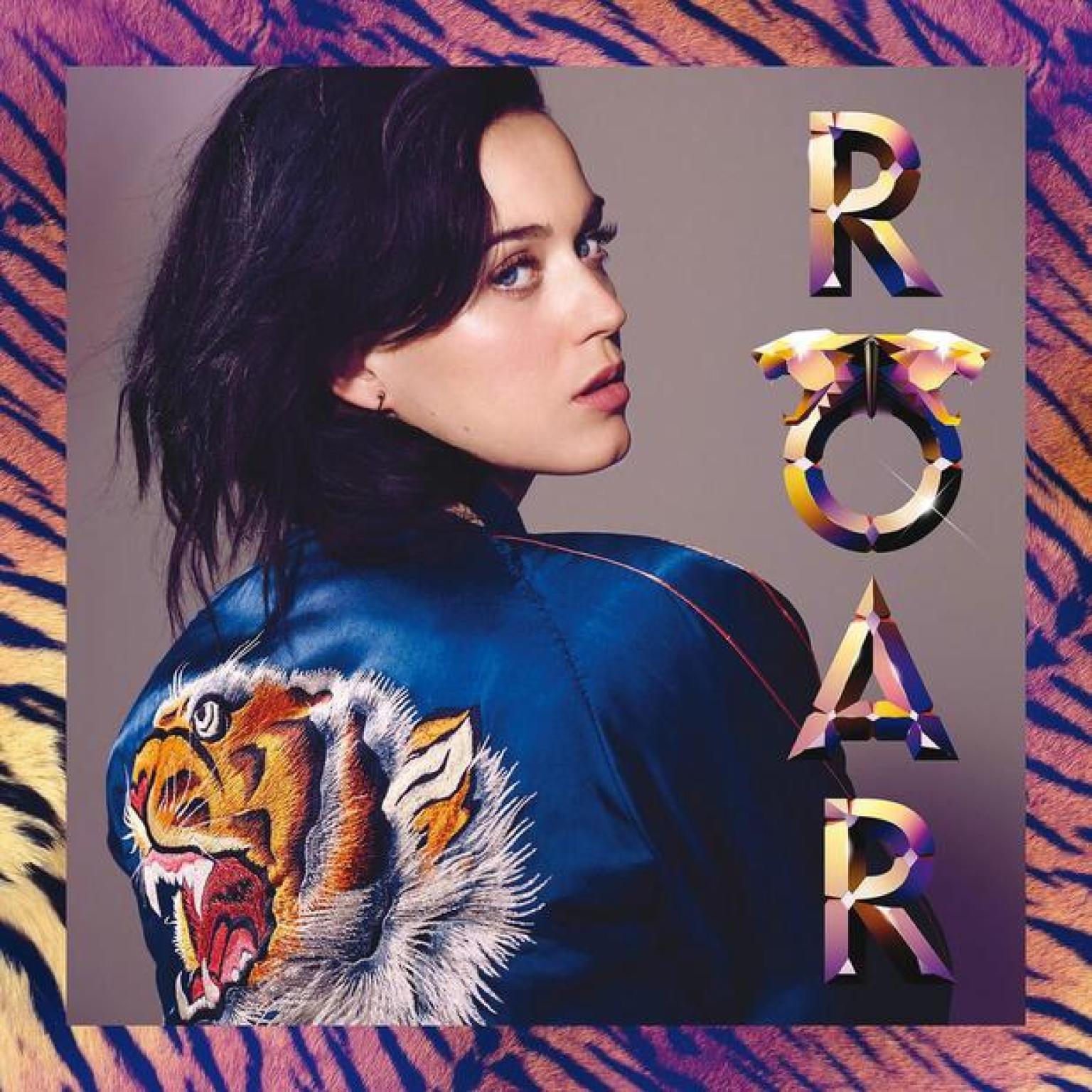 Katy Perry rocks a Sukajan on the cover of her smash hit 'Roar'
4) Kate Moss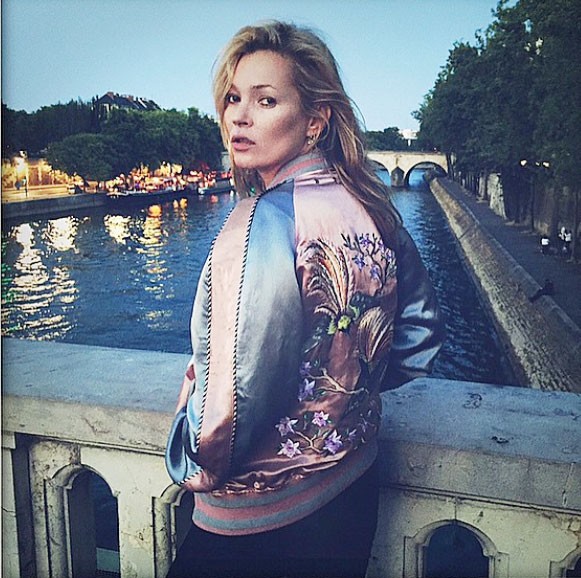 And finally, a blast from the past...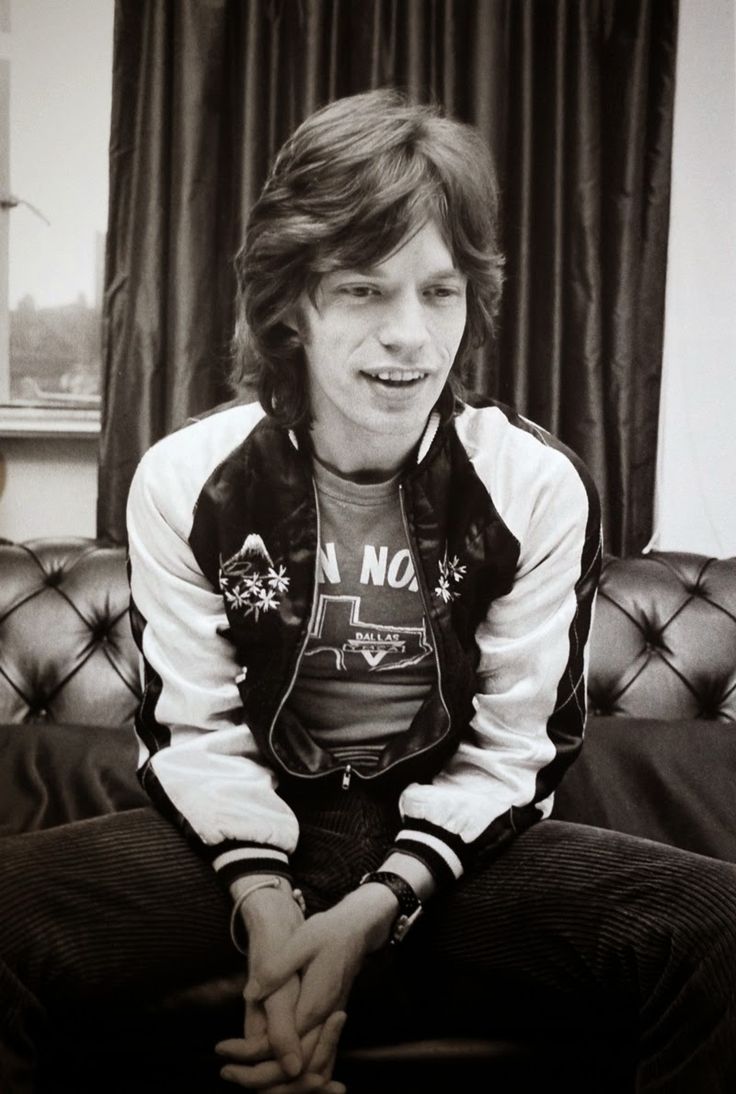 Sir Mick Jagger looks cool as ever in a black and white Sukajan
Words: Louis Staples