Roll up, roll up, come gather round, make yourself comfy as we tell you about the biggest party of your lives. We love a good party here at Beyond Retro, so much so that we have teamed up with legendary party-goers, Sink The Pink for their summer ball this month.
With that in mind we invited Glyn Famous down to our Brick Lane store to tell us just what makes the perfect party... plus a bit of shopping along the way, of course.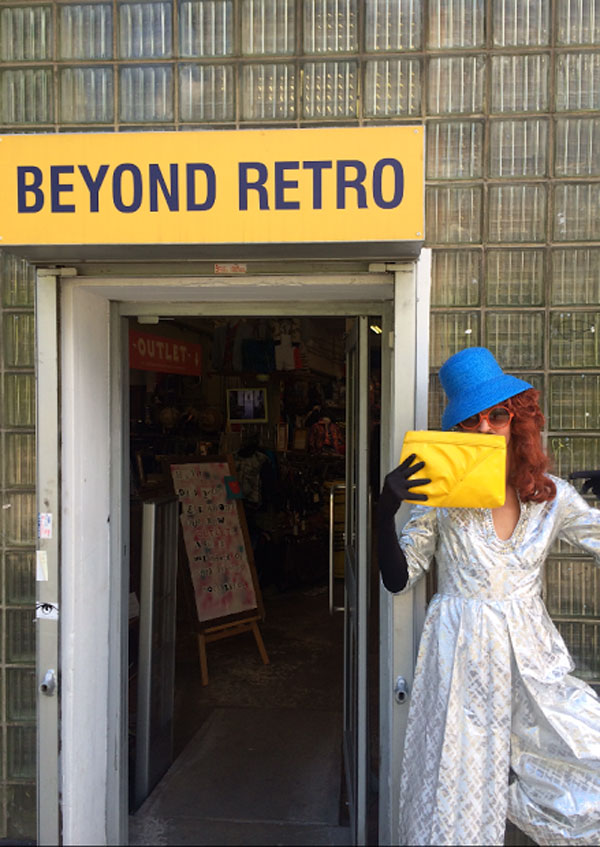 What would your essential party piece be?
It has to be stripper heels. A good pair of heels can transform any look, going from drab to fab, releasing your inner stripper. Fierce.
We often see you and your many talented acts browsing our rails. What is your favourite Beyond Retro piece you've added to your wardrobe?
I spend loads in here! It's the only place Amy ( the other half of the brains behind STP) and I come shopping together. So that tells you something. My favourite addition has to be an awesome studio 54 inspired catsuit. It's 50 shades of MAJE and always gets people talking.
Hot venue and even hotter crowd? Check. But how do we keep cool at a STP party?
An oriental style fan. Keeps you cool while looking even cooler.
We often get complemented on our in-store playlists, but what are your top 3 party starters?
Well this weekend at the summer ball we have my top tune of the moment being performed by Kiesza with her latest single Hideaway! Swoon.
Also, I know it's cliche but YMCA by the Village People is a real ice breaker, a group dance eradicates any stiffness and loosens up the more reluctant dancer.
Lastly, Maniac by Michael Sembello from Flashdance is a classic.
Finally, Glyn... what makes a Sink the Pinker?
Someone who embraces the ridiculous, is able to explore their inner child and finally someone who doesn't play by the rules.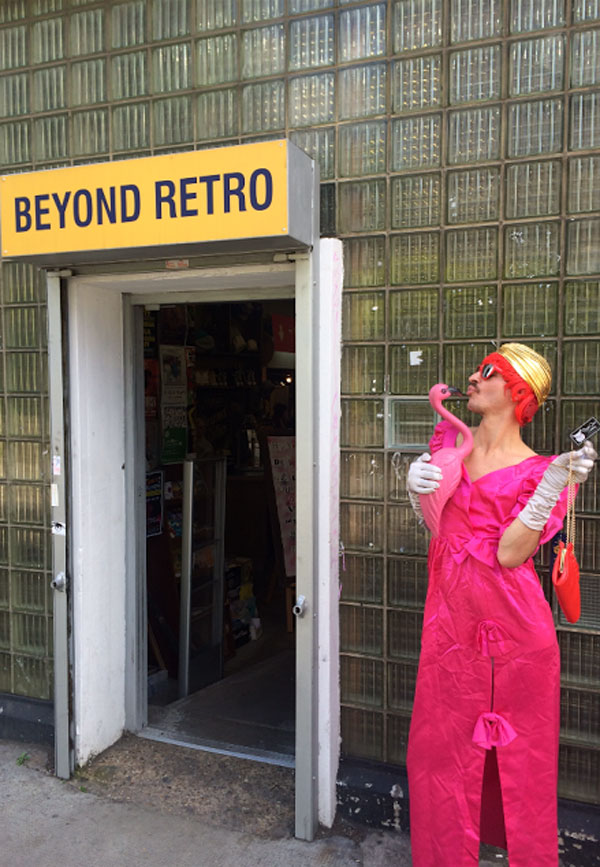 Forget "club nights", forget "bars", forget "nightclubs", it's time to step up and embrace the ultimate way to party. With a huge respectful nod to the legends of our scene, a journey into drag balls of the past and a celebration of all that makes up Sink The Pink and our East London scene now, we are overwhelmed with excitement to present to you the…
A celebration of the finest East London performers, colour, drag, club kids, art, music and fashion, all together for one night of unique glamorous, glitter filled carnage!   Paying homage to the great drag balls of the past but with a new, totally unique spin on these institutions, Sink The Pink feel it's time to put the fabulous, fashion drenched East London drag scene on the calendar of every Londoner with an event like nothing they've seen before!
Website: www.troxy.co.uk 
Pop in store to snap up your wears and get the chance to win two tickets. Simply dress up and Instagram @Beyondretrouk #sinkthepinksummerball