Everyone loves a salior!
Even Clara Bow in this 1930 film 'True to the Navy' Perhaps it's the outfits? The girls here at Beyond Retro seem to think so...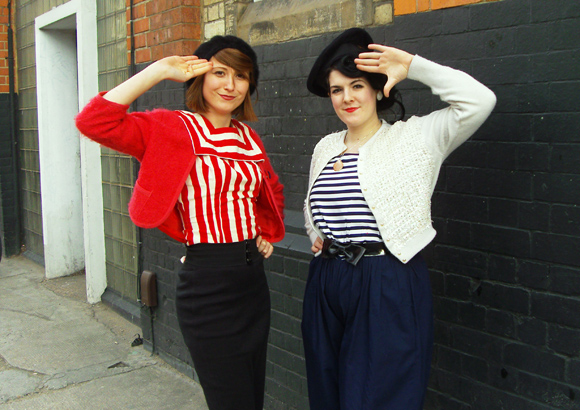 Both Lydia and Kelly-Marie chose to fly the flag at work today with spectacular results! Luckly for girls everywhere we have got lots of nautical duds to rock your boat.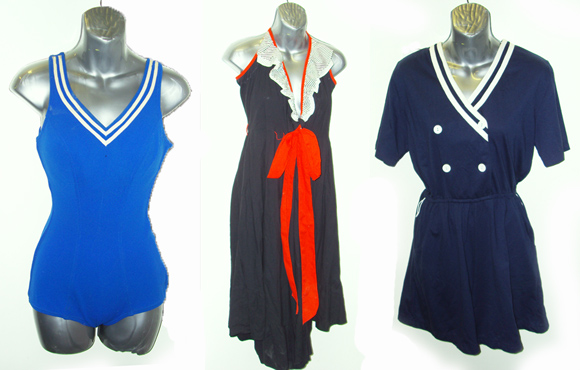 Swimsuit £9                         Dress £18                      Playsuit £16