Hi Beyond Retro Readers! I'm Ellie from the personal style blog
Rose and Vintage
, and I've been asked by one of my all-time favourite stores Beyond Retro to do a little summer edit for you guys! It didn't take me long to find some absolutely gorgeous pieces from my already long wish list, most of which I would quite like to purchase myself for my summer holiday.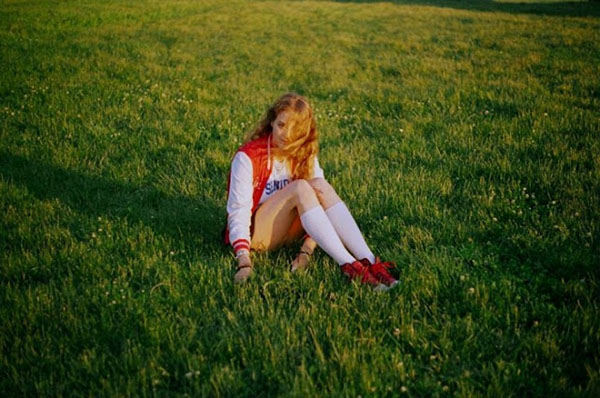 This year I'm feeling bold, bright colours, clashing florals, monochrome, and sort of American high-school kind of vibes. Think retro crop tops, high waist shorts, baseball/team jackets, clueless-esque miniskirts, battered old converse...like Grease meets The Breakfast Club, with a bit of colour blocking just for good measure.Here's my summer picks, hope you like them as much as I do!
From top right to left
;
Red Vintage Summer Top:
 I love this. It's so tiny and could be layered over other tops or shirts, as well as looking great on its own with flares, shorts, or a maxi skirt. It would also look so cute under full length indigo dyed dungarees.  
Shop Summer Tops
.
Acid Wash Denim Shorts:
 The perfect pair of summer shorts. Acid wash is so 80's/90's and I love it...pair it with bright colours or neons for that Fresh Prince of Bel Air look.
Shop Women's Denim Shorts.
Vintage Short Red Dress:
 This dress is so perfect for summer festivals, barbecues, or even just days out around town. Dress it up with brown leather wedges, or down with casual platforms or boots.
Shop Sort Dresses.
Black Casual Shorts:
 Perfect to pair with other monochrome items, or with bright patterns or florals for the perfect clashing outfit. Clashing is good.
Shop Women's Shorts.
Stripy Denim Shorts:
 I think bold colours are really going to be in this summer, and what better way to keep up with the trend than these shorts? I love them. So cute.
Shop Denim Shorts.
Sports Vest:
 In the last few months I've seen a serious rise in the amount of sports and baseball tops around, and I think this summer they're probably going to get quite popular. This one is super cute and it's plain design makes it really easy to wear, and layer under other items.
Shop Sports Tops.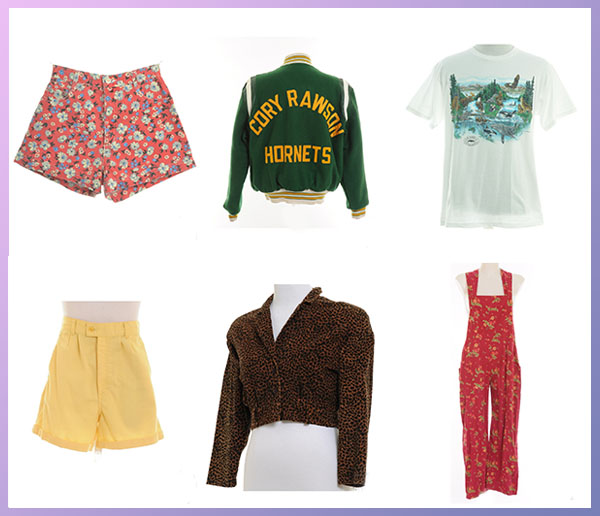 From top right to left;
Flora

l Denim Shorts: 
or
I actually want these shorts so badly. They would add such a cute edge to a plain top or shirt, and are perfect for trying to pull off the clashing patterns/florals trend. Shop Women's Shorts.
Team Jacket:
 This would add such a cute retro edge to any outfit, though I like the idea of pairing it with cute miniskirts. Carry some folders or books around and hey, you are officially an American high school student.
Shop Team Jackets.
Animal Print T-Shirt:
 The perfect vintage t-shirt to wear with patterned shorts or a skirt, or to layer under things like the Sleeveless Jumpsuit. Add an elastic choker and a bunch of necklaces and pendants to personalise.
Shop Animal Print T-Shirts.
Casual Cotton Shorts:
 These shorts are absolutely adorable. I think they would actually look really cute with the Vintage Red Summer Top and Soft Cropped Jacket.
Shop Casual Shorts.
Animal Print Jacket:
 Animal print is always a great addition to your wardrobe, and this jacket is the perfect way to wear it without it looking a bit 'too much.' It would look great with reds and other bold colours, and is perfect for those colder summer evenings.
Shop Women's Blazers.
Jumpsuit:
 Similar to the dress, this is so perfect for festivals, and can be dressed up or down. I like the idea of layering it over a retro white t-shirt to really give it that 90's edge.
Shop Jumpsuits.
I hope you enjoyed this edit, I certainly enjoyed putting it together!
Ellie
x