You name a rock legend and chances are they've already played the almighty Main Stage of Donington Park's Download Festival. Download is a weekend of the rawkest of rock and the heaviest of heavy metal. This year Muse, Kiss and the mighty Slipknot are headlining and it got us thinking, who are your favourite Rock Gods and Goddesses?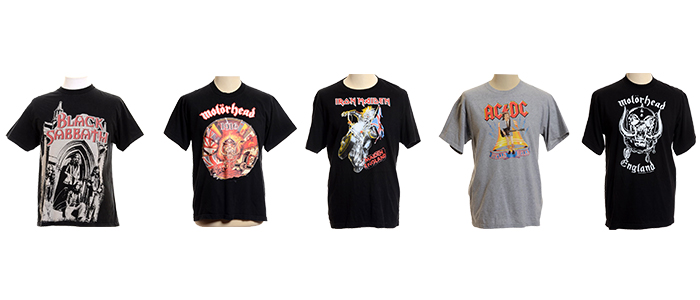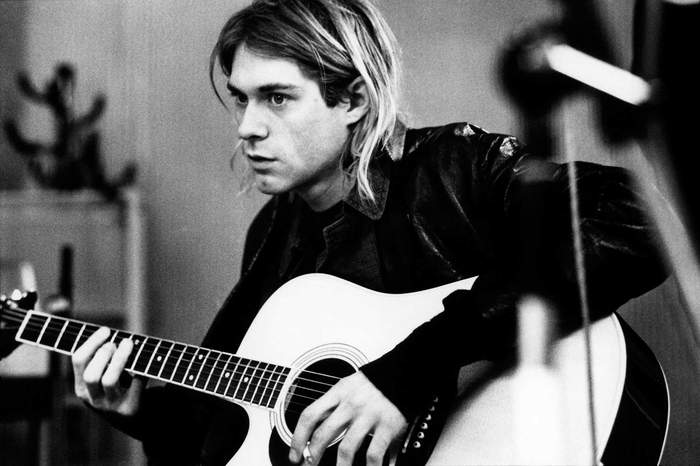 Image Source:
Redbulletin.com
Kurt Cobain
The embodiment of teen spirit, Kurt Cobain needs no introduction but just in case - he's the lead singer, guitarist and founder of Nirvana, a band that will forever be 'up there' on our faves list. So much so we recently dedicated our heart-thumping love towards the rock icon of our youth here. From his signature Converse to that mid-length crop do – he's the epitome of a 90s man-crush – and was the inspiration for that effortless-grunge vibe that has come back in style once again.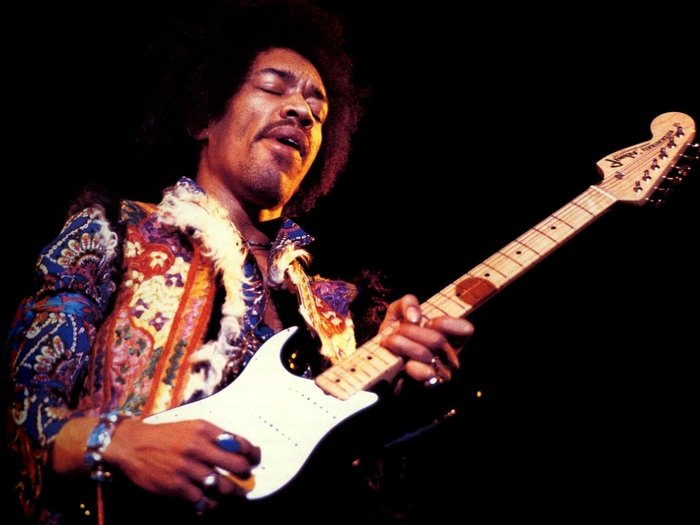 Image Source:
Consequencesofsound.net
Jimi Hendrix
Arguably the greatest instrumentalist in the history of rock music, no-one can play the guitar quite like Jimi Hendrix. Back in 1970 he was one of 500 acts to headline the Isle of Wight festival including The Who who headline this year's Glastonbury. Henrix's raw musical talent combined with his signature psychedelic style - his flares and 'fro were legends in their own right - lead to him being cited as one of the most influential musicians that lived. And a deserved Rock God.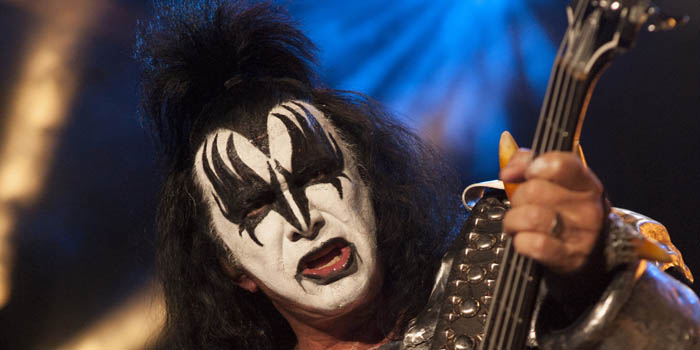 Image Source: Huffingtonpost.com
Gene Simmons
Known by his on-stage persona as 'The Demon', you can't get more rock god-like than Gene Simmons. Bass guitarist and co-lead singer of the 70's hard rock band Kiss, it's hard not to recognise that signature corpse face painted look. Combined with the dyed blackest of black hair-do and all the studs, did you know Simmons can also shoot fire out of his mouth up to 15 feet high?! Not surprising. We can't wait to see him perform at Download again this year!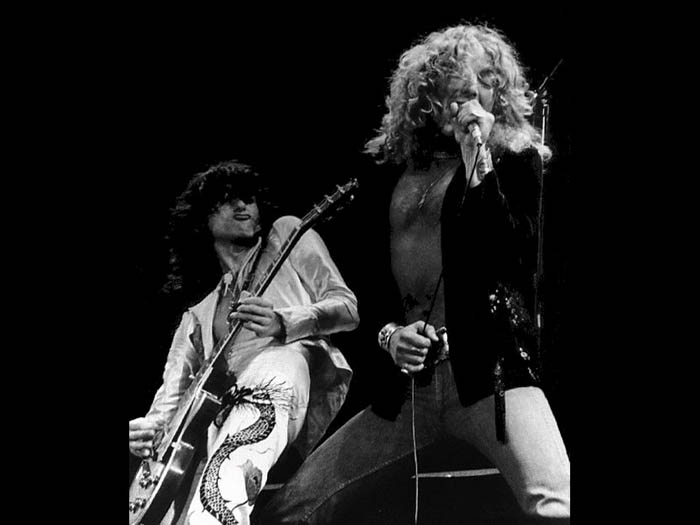 Image Source:
Songmango.com
Robert Plant
Lead singer of Led Zeppelin and known for those mighty high-pitched vocals, with his long mane of blonde hair no one could fill the rock god title better, Teamed with his signature bare chest, it's strange to think that when Plant left school he trained to be an accountant before devoting himself to music full time!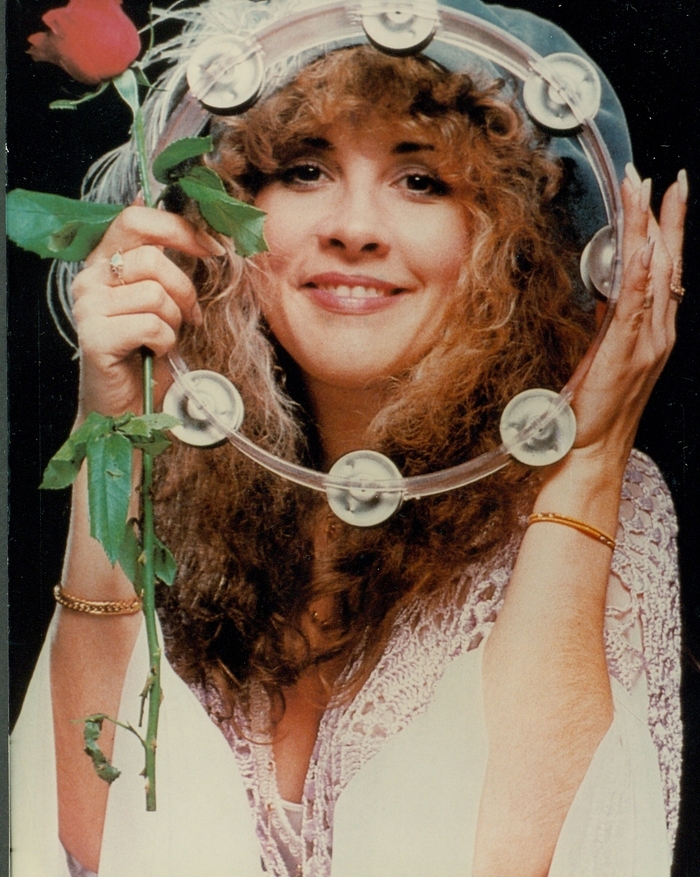 Image Source: Allwaysinfashion.blogspot.com
Stevie Nicks
A warm summer's evening is never complete without a bit of Fleetwood Mac playing in the background, the two go together like Florence and her Machine. This year we're imagining plenty a festival-goer will be channeling Stevie Nicks' ethereal and whimsical style. Just maybe not at Download! Her boho look is deserved of Rock God status alone however did you know that including her solo career combined with the success of Fleetwood mac she's sold over 140 million albums? Going your own way sure worked for Stevie!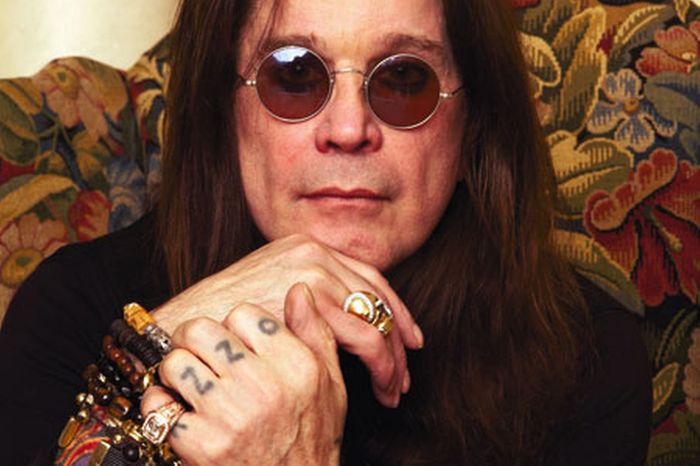 Image Source:
Karaokecloud.wordpress.com
Ozzy Osbourne
The original bad boy of rock, the Black Sabbath singer is the ultimate Rock God; that black eyeliner, round sunglasses, long hair (will Ozzy ever go bald?! We think not) and his penchant for a fistful of strong silver rings make him as much of a style inspiration as a musical idol. Ozzy Osbourne didn't just play in Black Sabbath leaving a legacy of rocking labums but also created music festival Ozzfest in 1996 which now spans Europe, the US and Japan. We just won't talk about the bats .....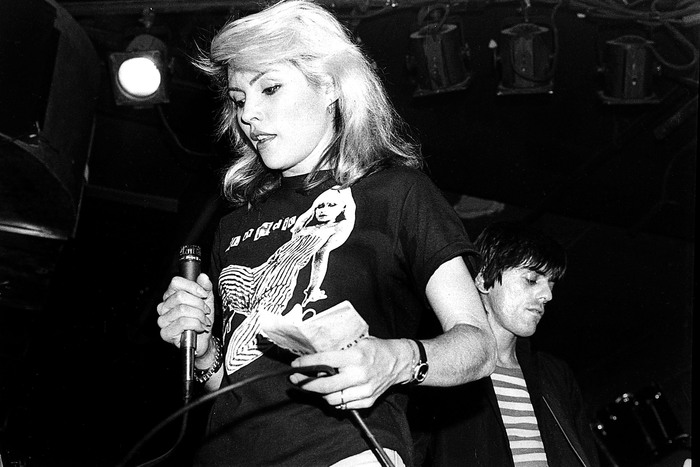 Image Source:
Nypost.com
Debbie Harry
The Marilyn Monroe of punk rock, Debbie Harry of Blondie makes us want to keep our leather jacket on, even on the hottest of summer days. With her signature bleached blonde 'do, casual tees topped with a serious dose of attitude, what's not to love?!
Words by: Ellie Burns