Our newest addition to the Beyond Retro Label collection are these beloved denim jackets with iconic Religious Fresco prints. These little miracles are being adored by many of you already, but when did Religious Iconography become popular in fashion? And did it come with any controversy? This week's "Brief History" delves a bit deeper into this trend...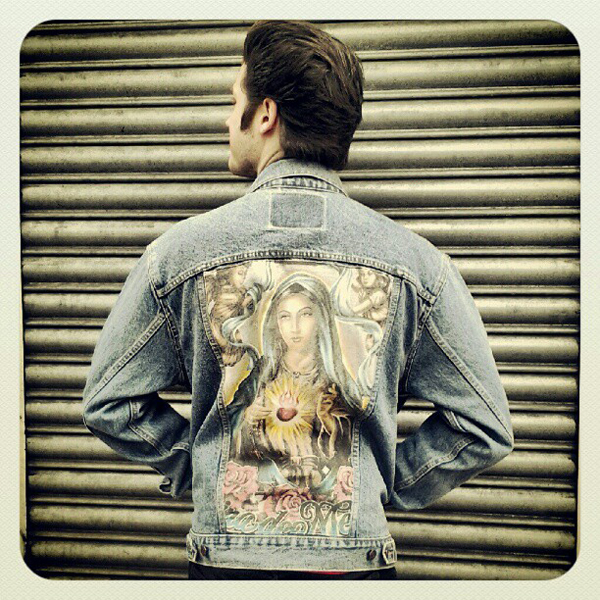 Beyond Retro Label Religious Print Denim Jacket £45.00 (available in-store only)
The enfant terrible of British fashion, Alexander McQueen, has often referred to Catholicism in his designs. His most poignant collection was his final, which was incomplete when he committed suicide in 2010. With breath-taking dresses, this collection was full of religious iconography. His protégée  Sarah Burton, carries through his design legacy using similar references in her work today as she heads the McQueen name.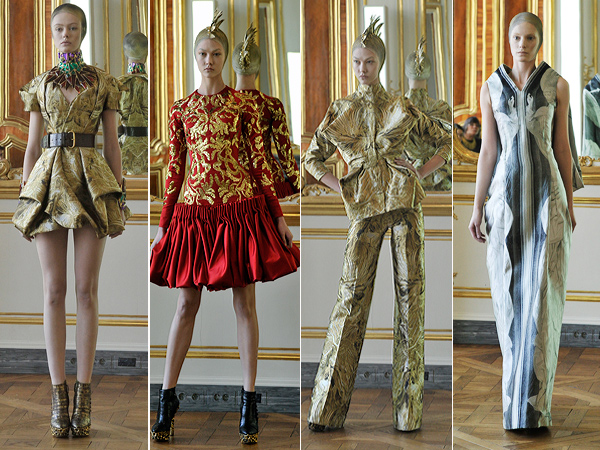 Alexander McQueen AW10 (Images from LA Times)
Ricardo Tisci for Parisian fashion house, Givenchy, had the Virgin Mary emblazoned on t-shirts and bomber jackets for his SS13 menswear collection, initiating debate amongst the Orthodox Christian Community as whether this was a blatant commodification of holy imagery. What do you think?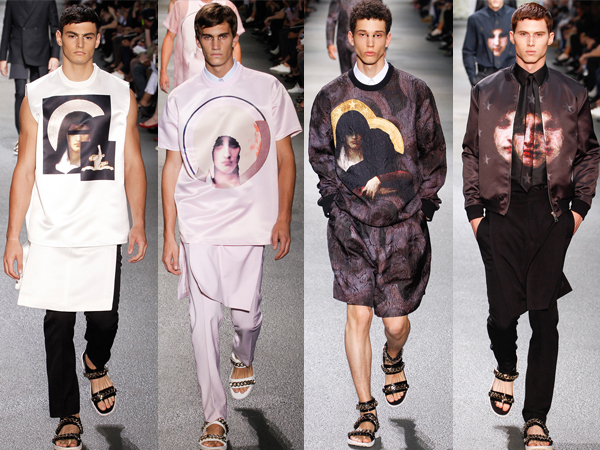 Givenchy Menswear SS13 (Images from Style.com)
But what about more brazen references? You can't help but instantly think of Madonna for this holy look. The queen of controversy has a habit of using religious references in her work (depending on which phase she's going through). Who could forget her 
Like A Prayer Video
? And more recently, her performance of 
Live To Tell 
at her 2006 
Confessions 
tour sparked a few heated debates as she posed on a gigantic cross with a crown of thorns. Too much?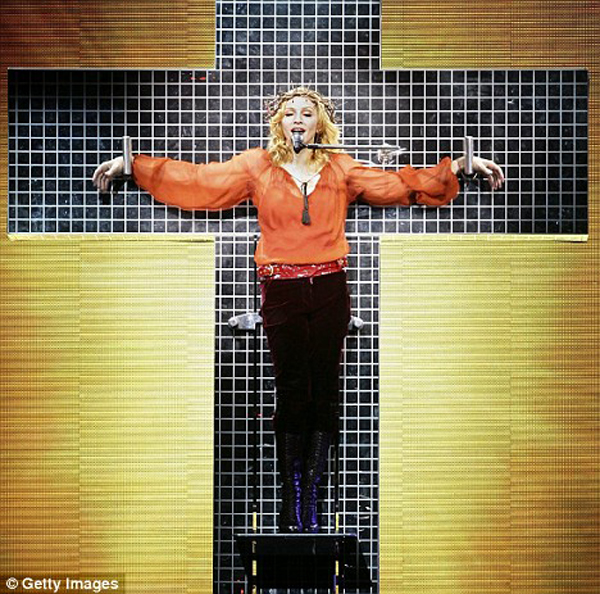 Next is Madonna's predecessor, Lady Gaga. Always taking it one step further, Miss Gaga used many religious references with usual tongue-in-cheek aplomb in her
Alejandro 
video. Dressing up as the Pope, wearing an upside-down cross and even eating rosary beads, it's no wonder many were upset by her "blasphemy".
The Guardian
asked who would find this video more offence? The Church or Madonna?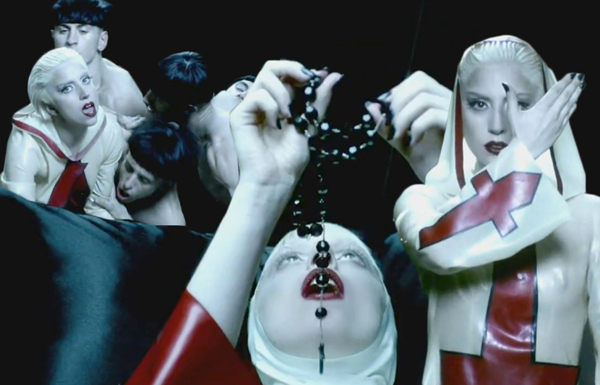 Lady Gaga "Alejandro" Video 2010 (Images from ThisIs50.com)
This iconic Guns 'N' Roses album cover of their 1987 release
Appetite For Destruction, 
was not actually the original concept. They're initial design was "depicted a robotic rapist about to be punished by a metal avenger" (
Wikipedia
), which record stores unsurprisingly refused to stock for it's offensive content. Thankfully, the boys eventually opted for this less insulting cover and included the controversial original inside the record sleeve.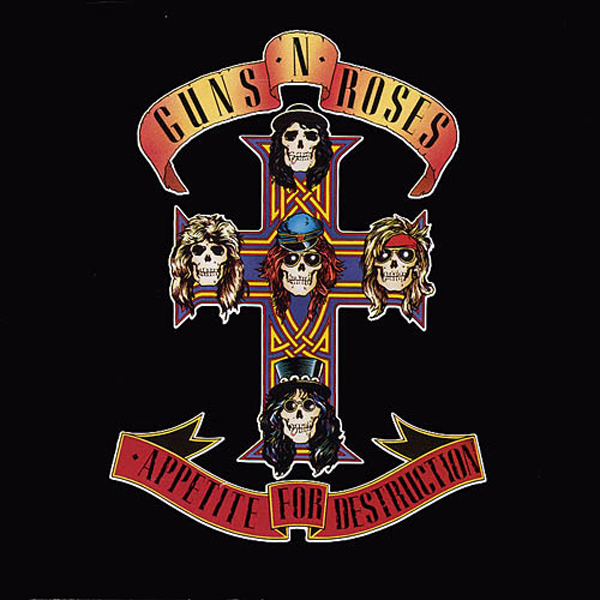 Guns 'N' Roses Appetite For Destruction 1987 (from Wikipedia)
And last but not least, the man who has upset a generation of angry parents, Marilyn Manson. Not one to shy away from p*ssing people off, Marilyn Manson was put forward as a candidate to be appointed as the new Pope. Surprisingly, this
petition
never made it's way to the Vatican.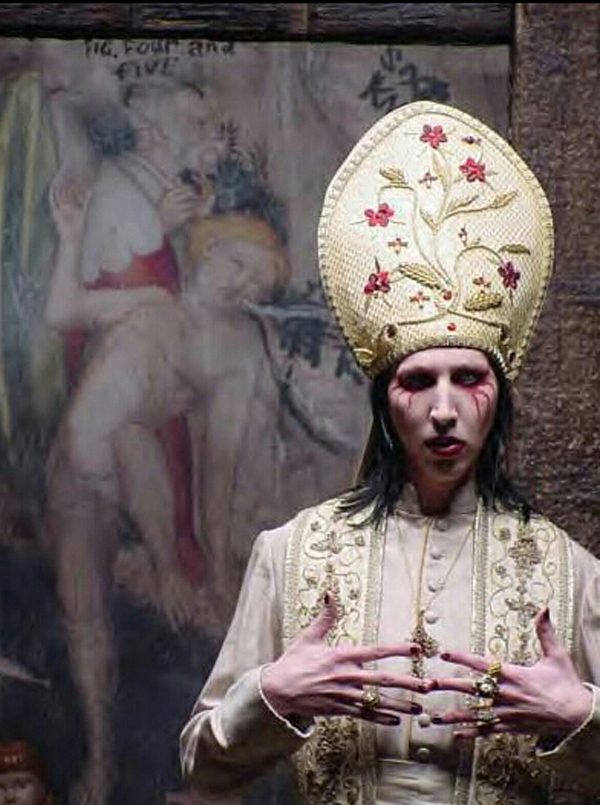 Marilyn Manson does the Pope in his "Disposable Teens" Video 2001 (from UKFestivalGuides.com)