Here at Beyond Retro, we have an overwhelming attachment to one particular item of clothing. It's not too loud nor OTT and is probably one of the most subtle outerwear items you could have in your wardrobe. Why it even has our beloved anchor adorned on its buttons and is a firm staple of our winter coat offering. Can you guess what it is yet? Bingo! That's right, it's everyone's favourite anti-shiver advocate - the pea coat.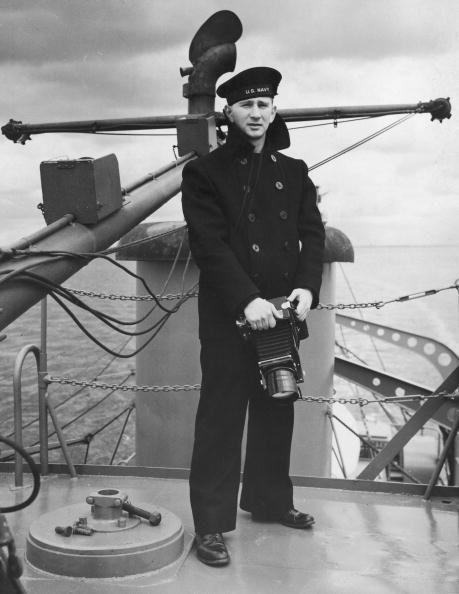 Image: WW2
We have some of the best examples in all our stores and
online
in which you can throw your hard earned coppers at, including an impressive fleet of vintage ex-naval coats from the 50s, 60s, 70s and most collectable, the 40s. But do you know you the history of these timeless cold busters? Do you know your pea coat from your reefer jacket? No? Well let's set our sextant to the high seas and dive into a brief history of what makes this humble classic the pride of the winter closet fleet.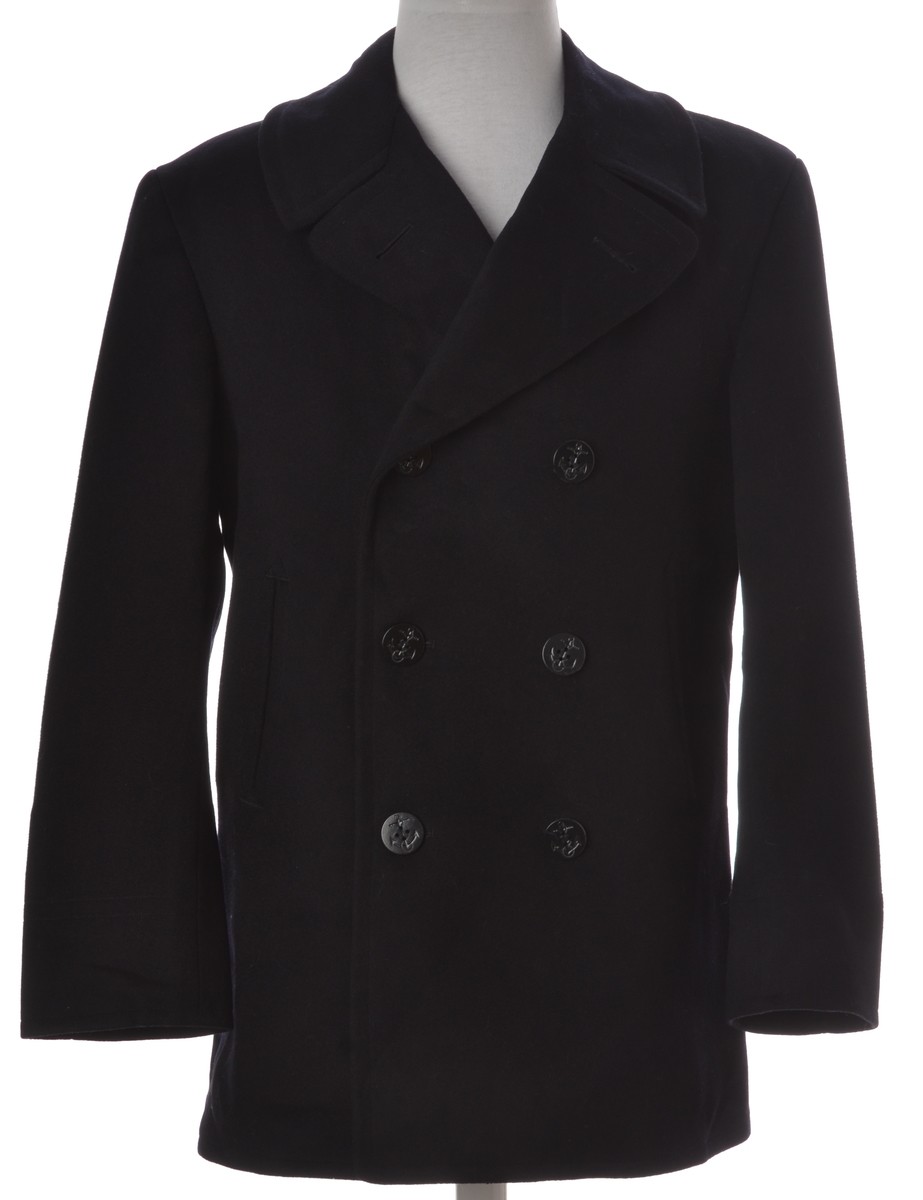 Image: Beyond Retro
The Pea Coat's conception can be dated back to the mid 1800's and (depending on who you're listening to) comes from a design worn by the Dutch Navy. The adopted "P" derives from the Dutch work "pijjekker" which translates to a type of heavy, coarse cloth, much like the early examples. Next in line to commandeer the coat was our very own Royal Navy, who after the Dutch became the ocean voyaging military powerhouse.The British pea coat was almost 3/4 the length and consisted of a brass buttoned, double breasted front.
Around 1910, the special relationship that existed between the UK & US was tested as the big guns of the U.S.N (US Navy) stole - I mean adopted - the design, hacking into the hem and shortening the coat into a more practical design for going up riggings, swabbing the decks and all those other jolly things sailors get up to. The American version is sometimes referred to as the reefer jacket. (Although it is a different kettle of fish altogether featuring gold buttons, epaulettes and worn only by officers.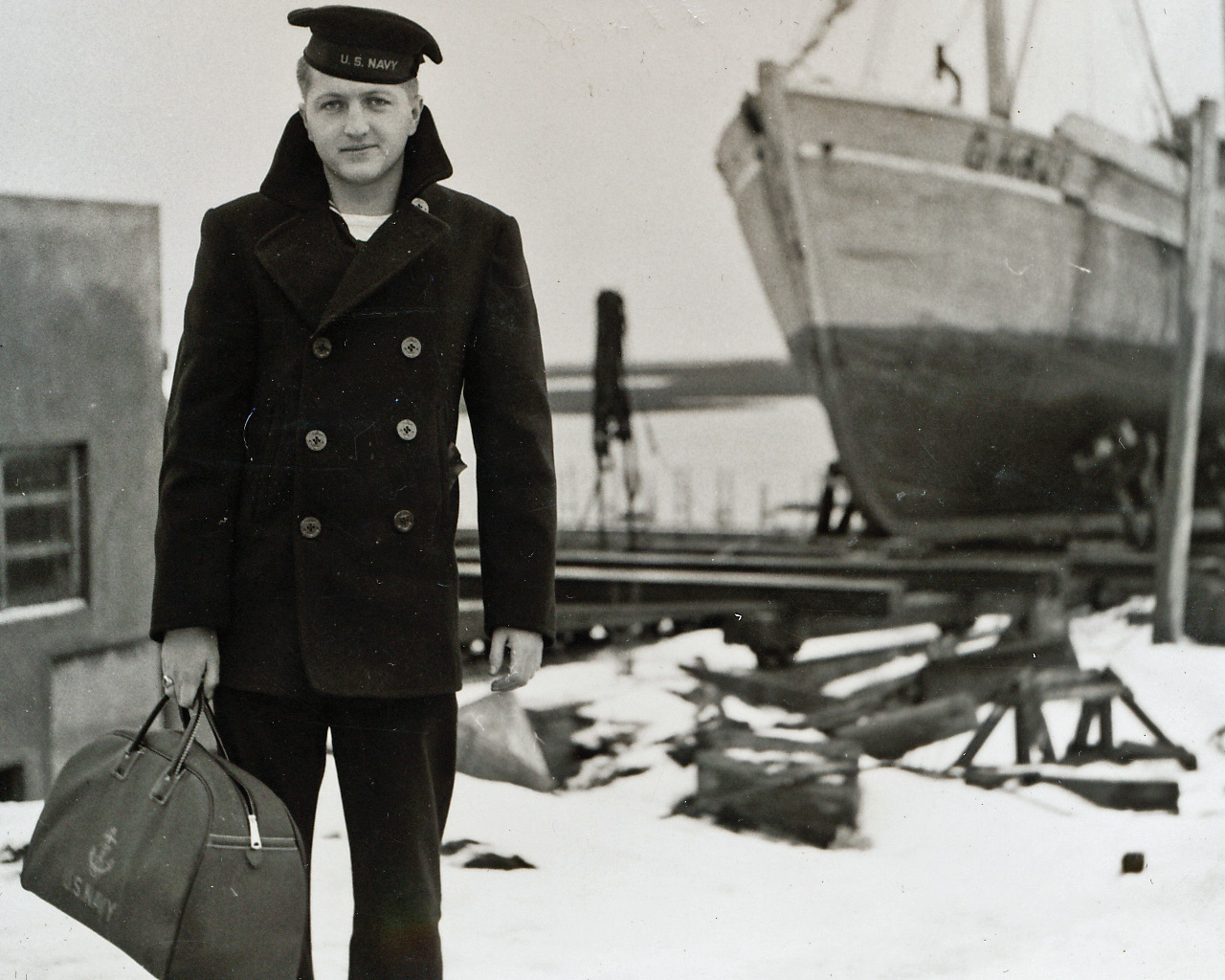 Image: WW2
The US version has become the benchmark and is still the template that modern designers flock to in their annual reinterpretations of this classic. The defining example is the heavy molton wool WW2 variant. Its classic components of having a double breasted front, anchor button and tall standing collar have more or less remained on all types since, right up to the modern day. So next time you pay us visit make sure you give a knowing nod in the direction of the P- the greatest coat to have ever sailed the seven seas!!
Words: Oliver Abbott