Q&A Meet the professionals: Anna Dowd
ANNA DOWD: FASHION PRODUCER/ STYLIST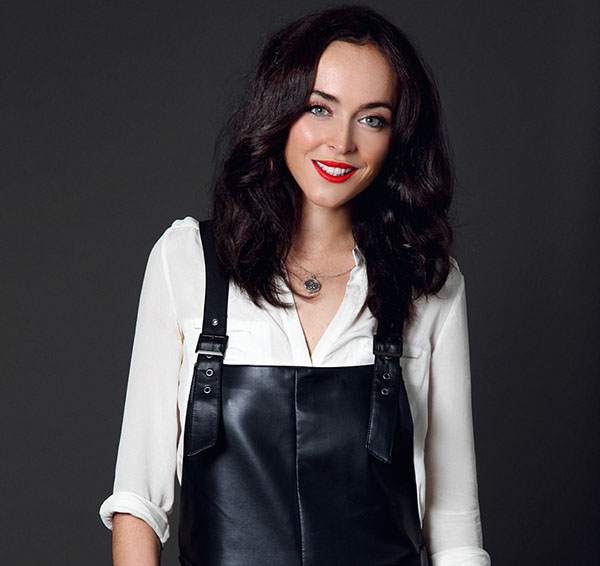 Summarise who you are, what you do etc...
I'm a freelance fashion stylist and producer who lives in East London.
How did you get into the job you have now?
I did work experience on various magazines and newspapers but soon realised that I couldn't afford to live in London whilst doing unpaid work. So I started applying for any fashion related jobs and was lucky enough to get the first one I applied for in fashion PR. It's fair to say that PR wasn't for me and I knew that I had to use it as a stepping stone. One day I met up with a stylist friend who was working at This Morning ITV and I mentioned to her that I wanted to get out of PR and into styling. Unbeknown to me she was actually leaving her job and looking for a replacement. By the time I'd got back to the office I'd had a phone call from her boss asking me to come in for a chat. I had no idea what it was for and when I met up with her I found out that it was a mini interview and I got the job!
Where do you get your fashion inspiration from?
Everywhere, especially people on the street. London is like a living mood board I love the diversity.
What are your favourite picks from Beyond Retro?
Vintage kimonos
.
What is a must have in your own wardrobe?
I have a ridiculous amount of love for my vintage kimonos.
Do you have a favourite decade for fashion?
I love 1920s, it was such a fun and liberating time for women and you can really see that in the clothes. I'm also a massive Ossie Clarke fan and love his boho style of the 70s.
Your top 3 tips how to wear/ shop for vintage
Mix and match pieces to make the look your own, don't wear one era head to toe as you could look like you're going to a fancy dress party. Try it on. Sizes have changed over the years so take no notice to the label. Also, if something appeals to you it's worth trying on as it may look better on. Check items carefully before you buy/wear them. Nylon wasn't around before WW2 so items that predate this maybe made of more fragile fabrics that need to be worn with care. Check out Anna's creativity and fashion-fabulousness - 
www.annadowd.co.uk/