Phew!  What a fashioned-frenzied month it's been!  We've seen tears at Christopher Kane, FROWers (literally) falling off their seats after a staging malfunction at Balenciaga and more yellow than Matt Groening could wave a stick at.  This week, the fashion calendar closes and the designers put their feet up as Fashion Week takes a bow over the next few days in Paris. Keep an eye out for Beyond Retro's take on the up-coming trends for next Spring, but in the meantime have a gander at our pick on looking très, très chic amongst those stylish Parisians. It would have to take someone living under a sizeable rock to not know that Paris is 
the
home of fashion.  Some of the biggest and most powerful fashion houses reside in this iconic city, including Louis Vuitton, Christian Dior and (of course) Chanel.  Parisians' inimitable looks have been wowing and inspiring style mavens across the world not only with their beautiful clothes, but with an attitude that emulates a certain je ne sais quoi. So first up is this charming little ensemble that resembles one of our favourite French literary characters, Madeline.  We've combined this too, too cute pleated dress and houndstooth cape for a perfect autumnal look.  Top off with the obligatory beret and satchel combo, et voila!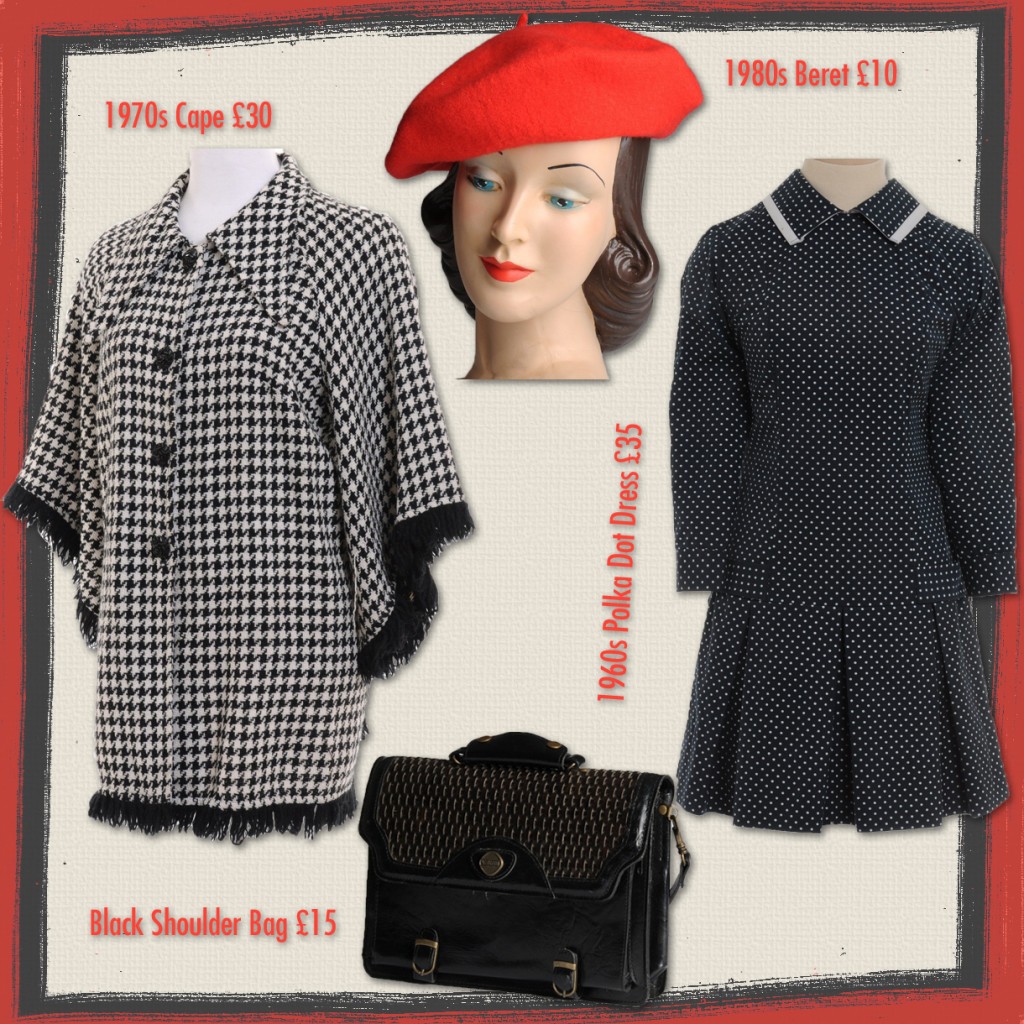 Get the look online:
Dresses | Capes | Hats | Shoulder Bags
Next is our take on the classic Breton that, even in its simplicity, has become the ultimate staple in anyone's wardrobe.  Channelled by Chanel, this look is so easy to wear.  We've teamed ours with luxuriously soft silk textures with this tux jacket and tighter than tight camel jodhpurs that were spotted on models at this season's Celine show.  Complete the look with low heeled Chelsea boots or mannish loafers.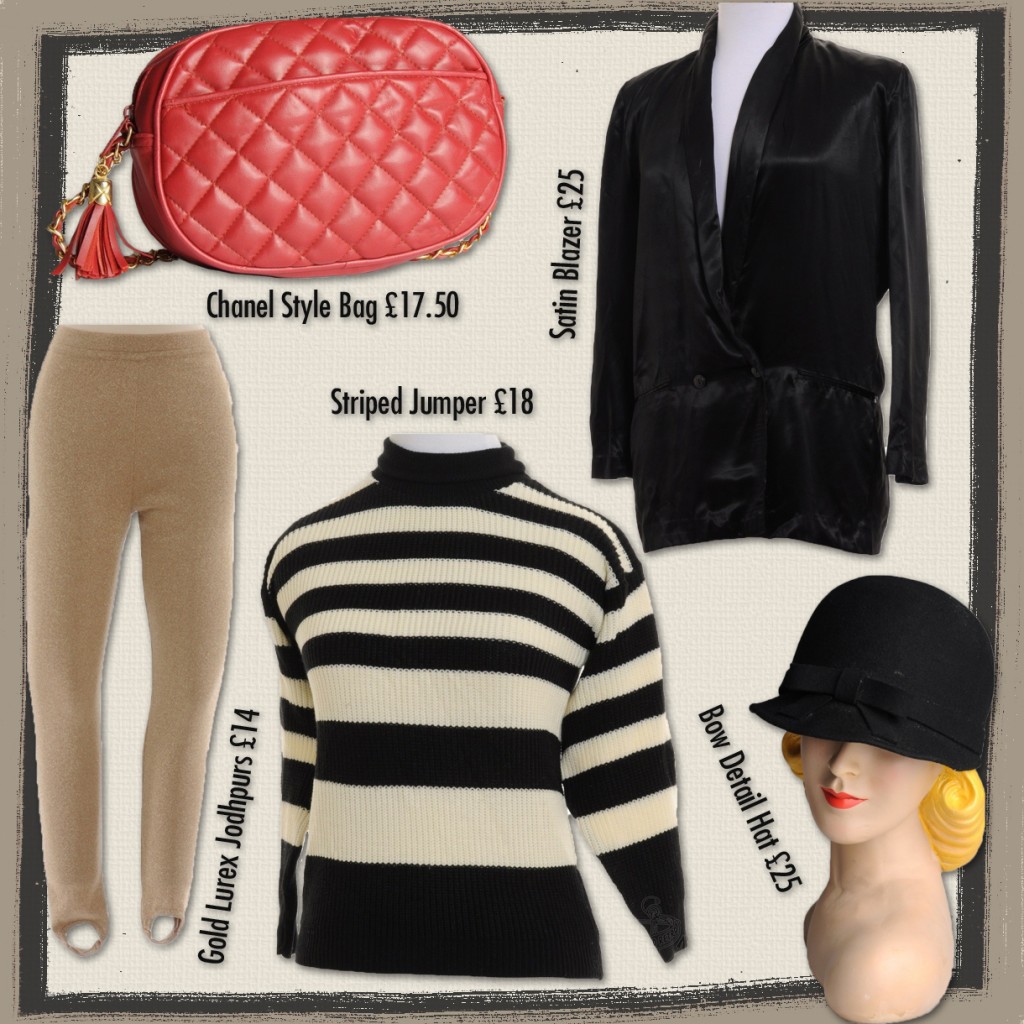 Get the look online:
Jumpers | Blazers | Trousers | Hats | Shoulder Bags
Our final suggestion for PFW is this beautiful lace dress that we've dolled up with flirtatious accessories.  Coquettishly chic - particularly once you've nonchalantly thrown this boucle jacket over your shoulder - this is by far our favourite evening get-up we've seen in a long time.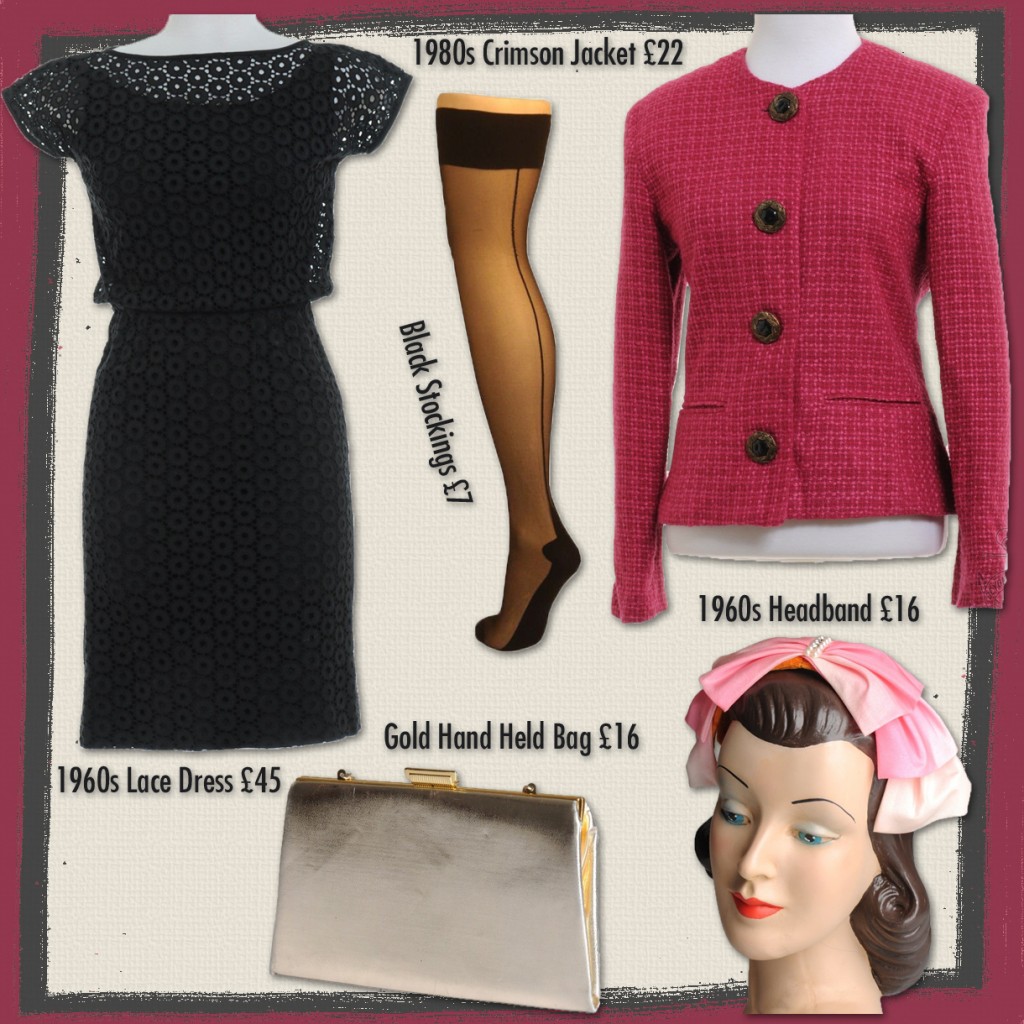 Get the look online: