Remember being a child and thinking 2015 would be the year of hover-boots and every day jet-packs with an all-round metallic wardrobe? Oh how wrong we were (and kinda glad that we were). In 2015 we are saying a grand old 'welcome back' to the sartorially pleasing ensembles of the 70s. No thanks to ready-to-wear spacesuits but yes please to wide legged, pointed collared, free-loving spirit.
To celebrate the revival of one of our favourite eras, we've chosen our top five fashionable fellas and your soundtrack to the season. It's time to let the Seventies take centre stage.
Shop New In Men
Robert Plant:
Besides that voice, lyrical genius and the way he struts around like a supreme, Robert Plant also donned some pretty cool gear in his time. A knitted jumper with Elvis' face on, to name but one.
Listen to: Led Zeppelin, IV/Four Symbols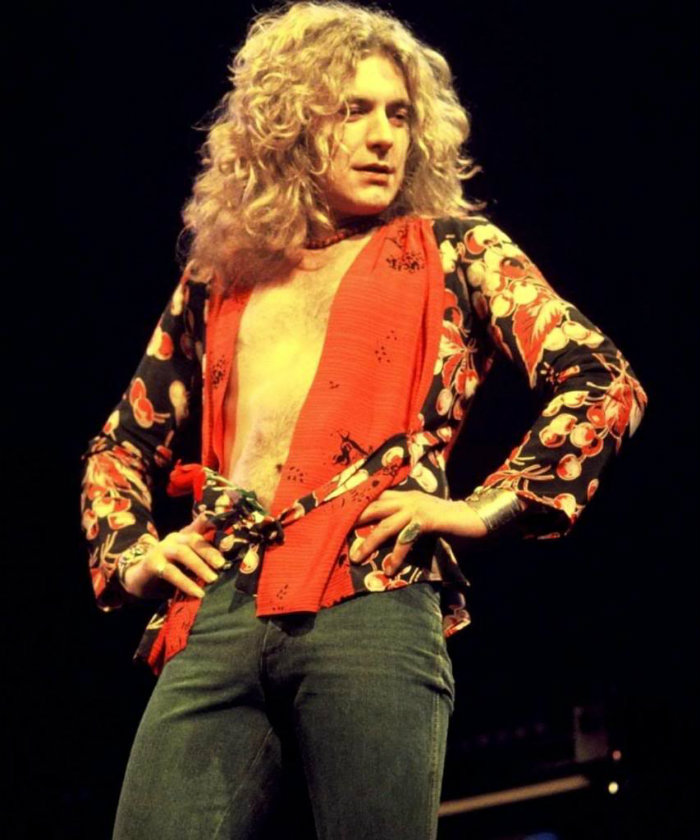 http://infashionstyle.net/uploads/d587f2e5-035f-4704-9920-37d31c9d6e28.jpg
Jimi Hendrix:
We're talking serious flares, serious fringing and serious jazzy shirts. Add in a sprinkle of Jimi's psychedelic twist and that famous 'fro and voila, serious 70s envy.
Listen to: Hendrix, The Experience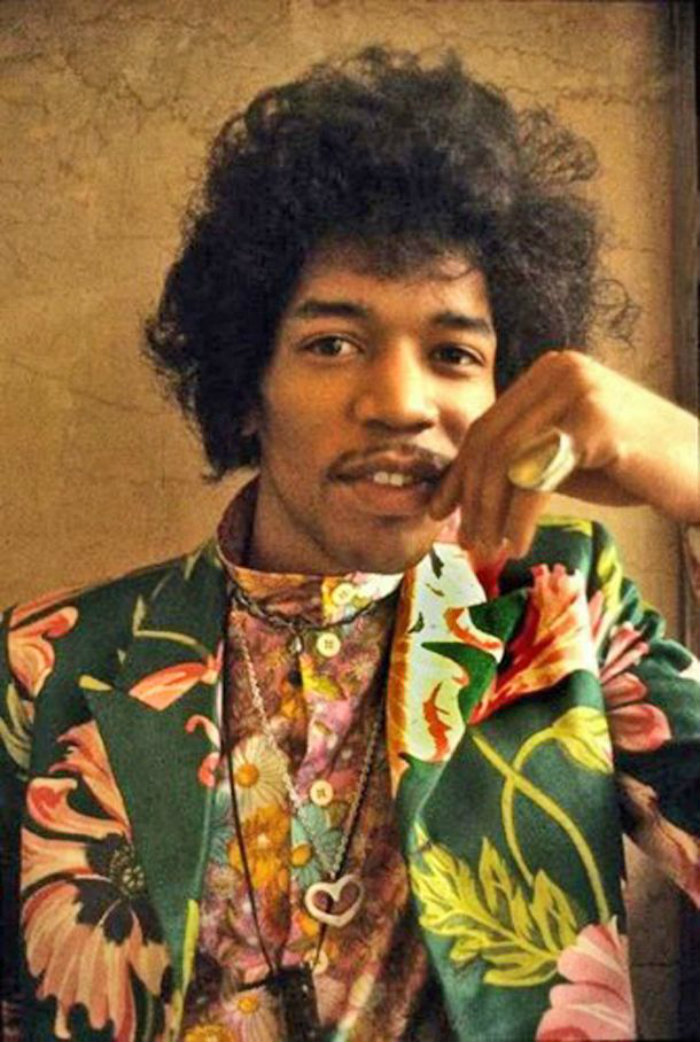 https://uk.pinterest.com/pin/183381016051222377/
David Bowie:
With his profound position within the music scene and even more profound position within the fashion cult, we big up Bowie for his eclectic patterns, wide collars and sharp, tailored suits.
Listen to: Bowie, Ziggy Stardust and the Spiders from Mars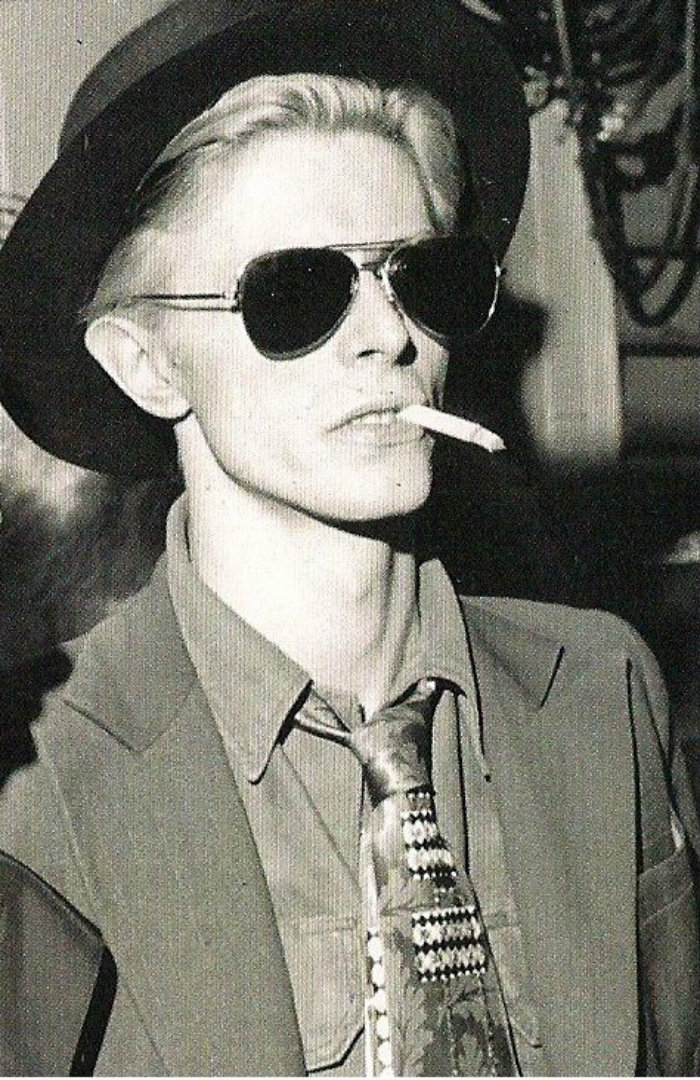 Jim Morrison:
Oh that mop of hair. We wish we could get away without using a hairbrush! With his slouchy shirts and low-rise leathers, he put the words right into our mouths: "Hello, I Love You".
Listen to: The Doors, L.A Woman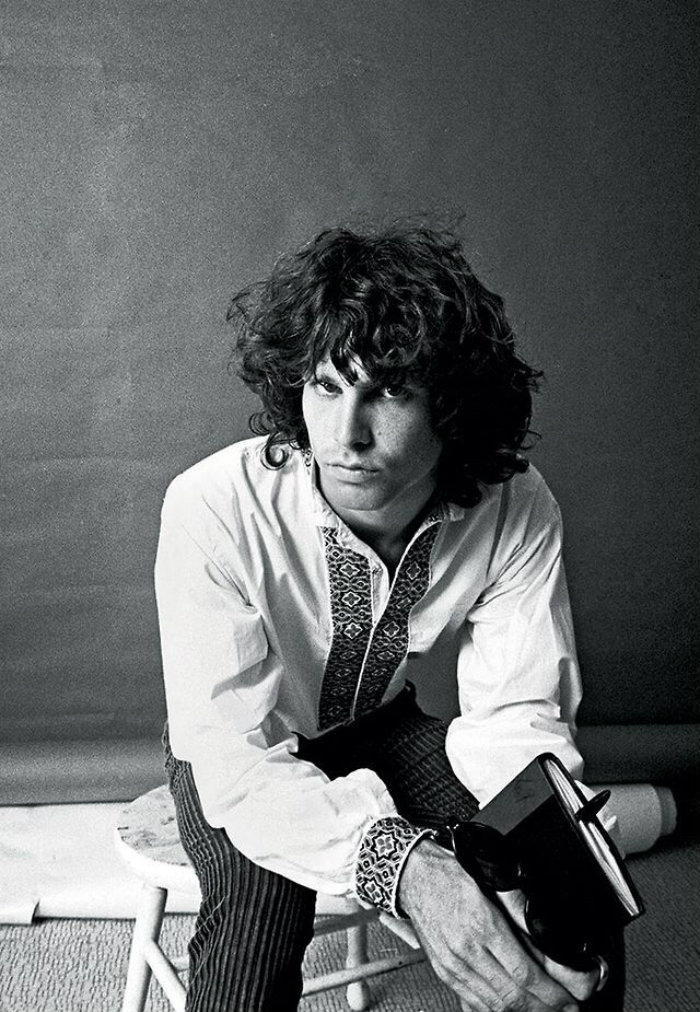 Syd Barrett:
As the original front man and song-writer for Pink Floyd, this peacock style icon embodied the spirit of the time. Wearing paisley shirts, eyeliner, satin and velvet trousers he was a regular on King's Road.
Listen to: Pink Floyd, The Dark Side of the Moon
</di Words: Hannah Wilkinson and Vicky Smith