The Beyond Retro hangover haze has lifted this morning following our office party on Tuesday.  There's nothing a good night's sleep and the odd bacon sandwich can't fix.  Oh what fun we had, but we must admit arguably the most fun part was getting ready at our desks.  But if this idea fills you with horror, we've lovingly compiled our favourite retro looks for the perfect office to bar combos.  And don't forget to make this look EVEN more special with vintage hair and make-up from our lovely
Lipstick and Curls ladies this Saturday at Daltson
.  We recommend back-combed beehives for authentic Mad Men tributes, or daring, cartoon-like eyes in gold and silver to complete your metallic Sci Fi ensemble. Take a look at our trio of outfit ideas below; and if you're still struggling for inspiration, you can always
check out our entire party category online
. Enjoy! A great day-to-evening option for the office party is the time-honoured, Jayne Mansfield inspired Sweater Girl look. Did you ever try this wise old trick, making your retro knitwear (even your ugly Christmas jumper) look hot? This outfit is all about the classic 50s hourglass silhouette – the incentive: to give your sweet, innocent jumper a very sensual edge! An enhanced bust, cinched-in waist and elongated legs combo is the magic formula. Our bow detail tights throw in an extra dash of kitsch kudos. The consummate accessory is a large, ornate bow for the hair.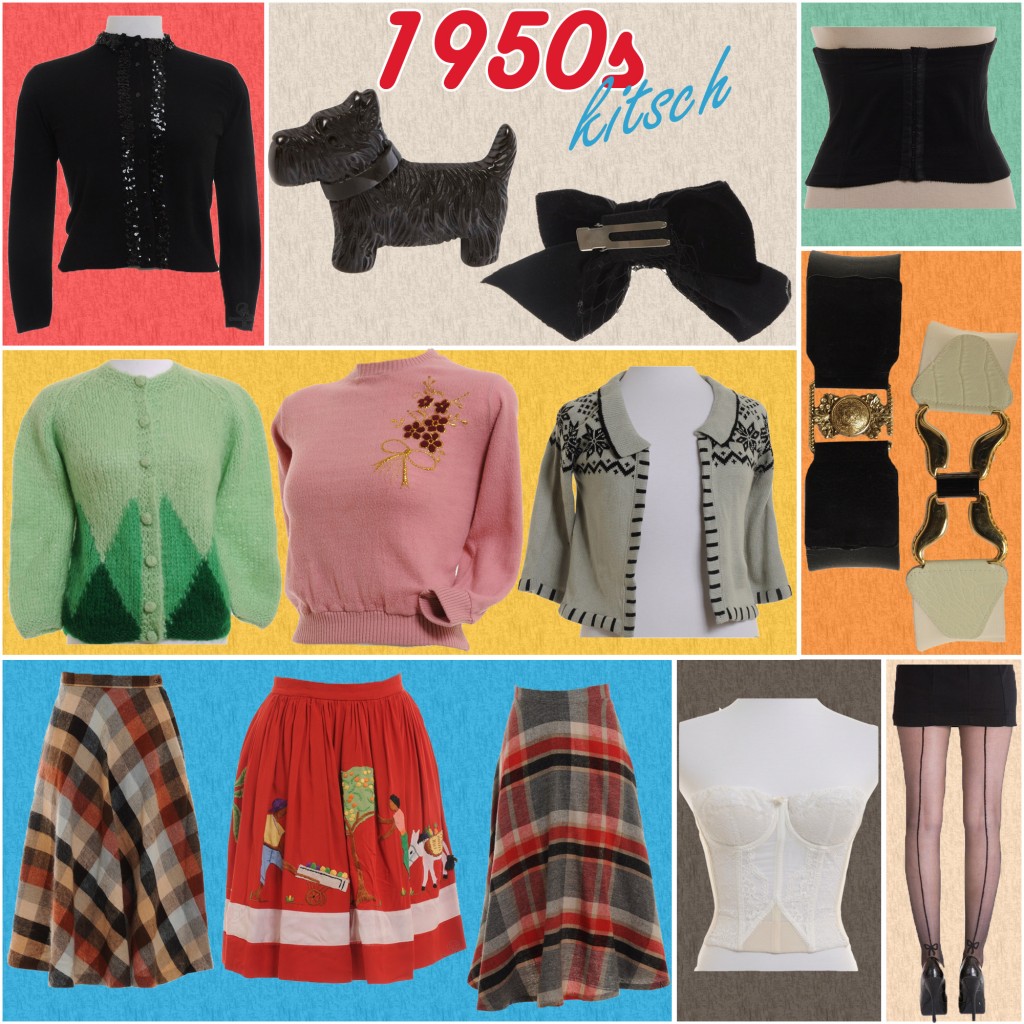 Click to see our full range of:
Cardigans | Jumpers | Skirts | Accessories | Lingerie | Tights | Belts
For a more cosmopolitan look,
Mad Men
is the new standard by which every retro office party is graded. Whenever yuletide rolls around there are MM inspired posts all over the internet, but only bona fide vintage will suffice to pull off the look with veritable finesse. Build around the statement dress with demure accessories such as white gloves (can be pulled up or rolled down), lustrous metal-framed clutches and nude stockings.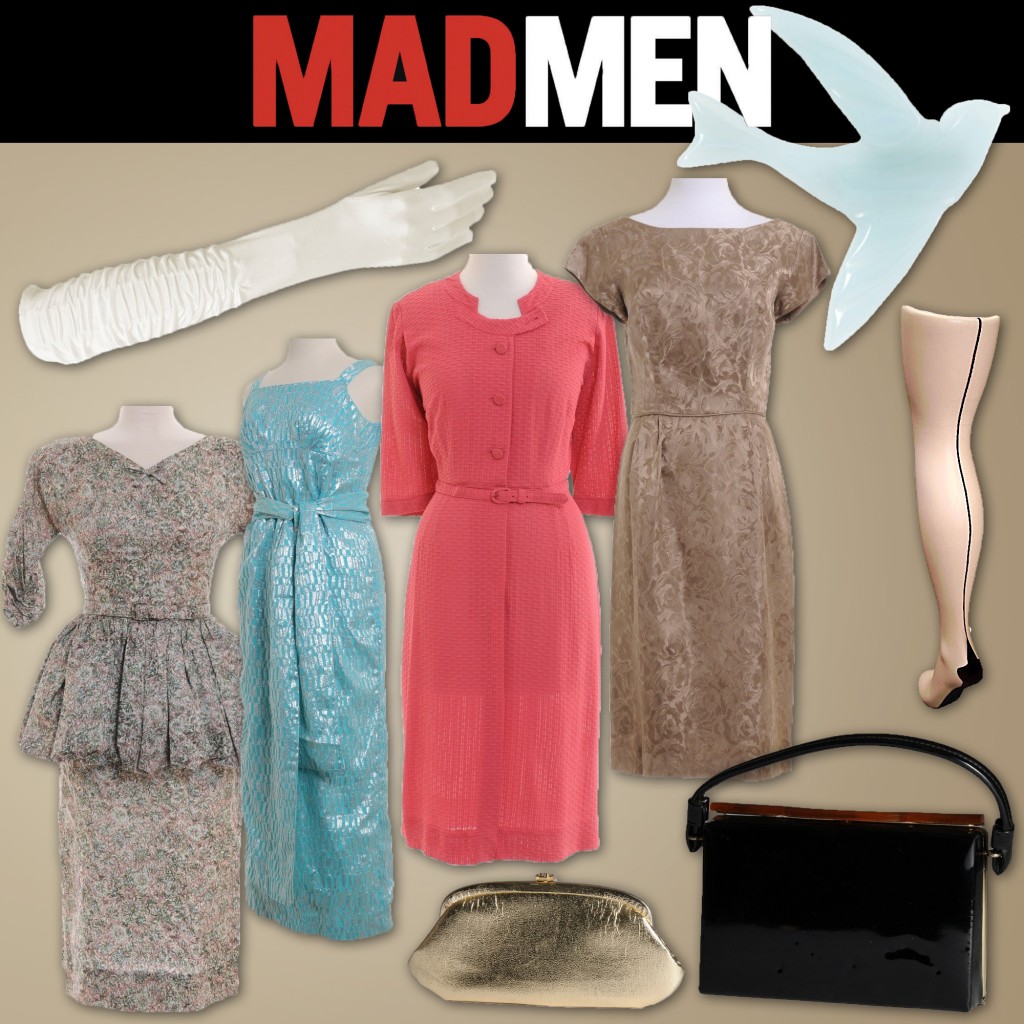 Click to see our full range of:
Dresses | Bags & Purses | Accessories | Tights
Now for the b-side to this holiday season double feature, we are looking back to the future for NYE. These key pieces, assembled with precious metals and robotic shapes in mind, pay homage to 20
th
century science fiction. New Years may be the premium time to adorn shiny things, but you can avoid sequin overload with  lamé, fine metallic threads and rust-coloured rayon all making just as loud a sound.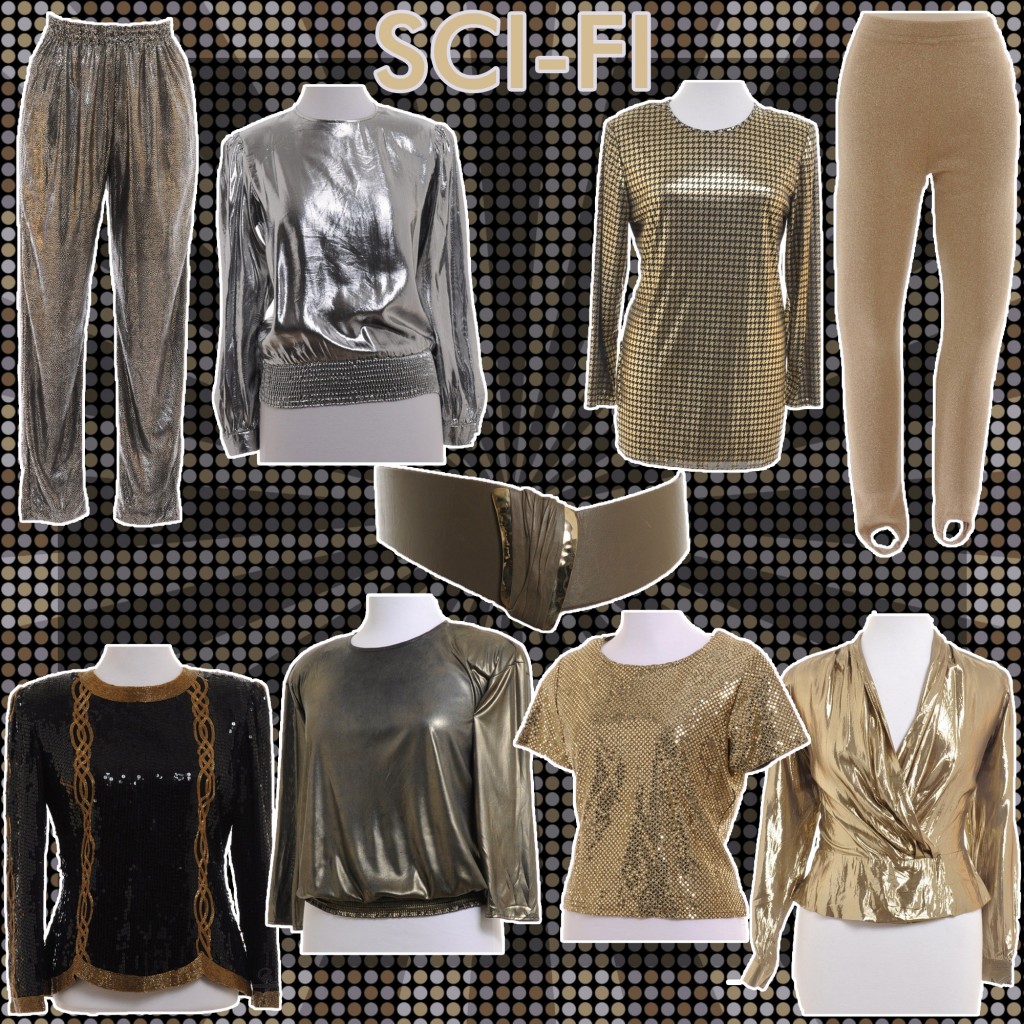 Click to see our full range of: