Last week we introduced you to the newest members of the
Beyond Retro Made
family and, if the rate at which they've been flying out of the shops is anything to go by, you loved them! Our stores are a testament to our love of vintage and we've recently taken to rescuing old materials and transforming them into fashionable new items that are every bit as unique as our original wares. The product development team at Beyond Retro have been hard at work designing the perfect bag for summer and beyond and have come up with these three exciting new pieces! Once you've fallen in love with them you'll have to brave the rain and head to your nearest store; these cannot be found online, nor anywhere else in the world for that matter!
Leather Rucksack
Each one of these stylish rucksacks is cut according to the shape of the original garment - the cutters have to manipulate the pattern which makes for an unconventional and unique seam construction. This not only means that they differ from every other bag out there, but that no two of them are ever the same! The same is true for the stunning printed linings, which we make from anything we can get our hands on, from cotton graphics to beautiful old dresses via paisley silk scarves. The final detail couldn't be more Beyond Retro if we tried - all of the anchor buttons come from old naval pea coats!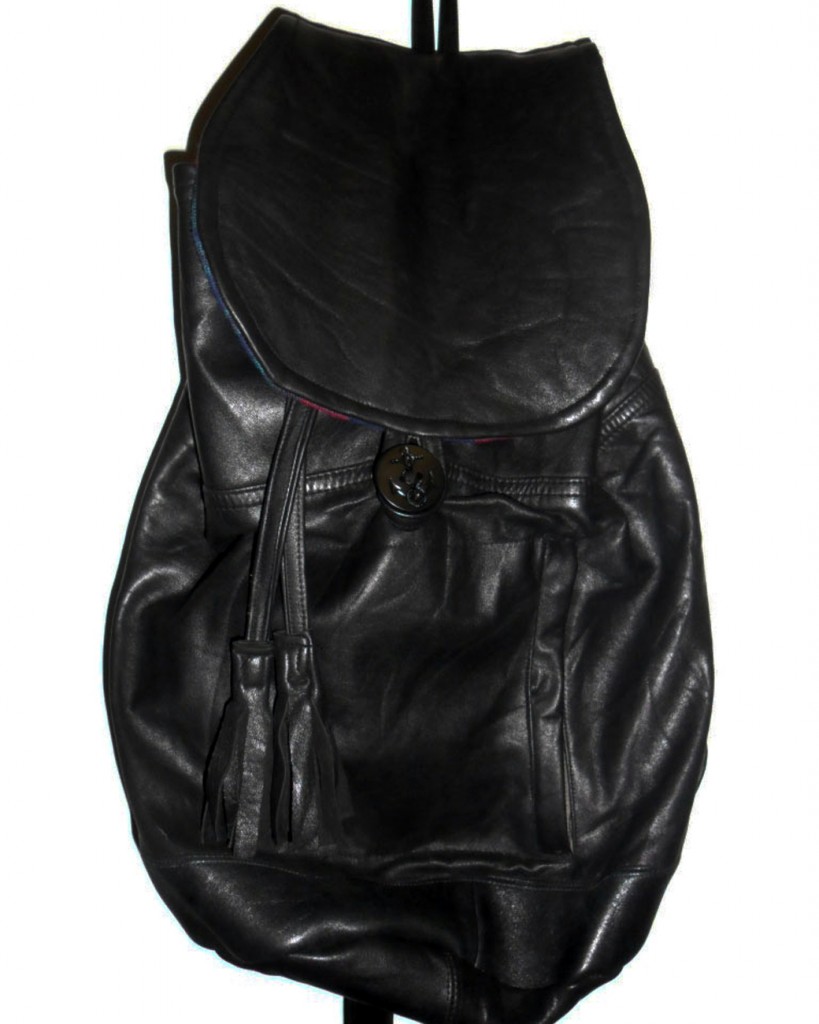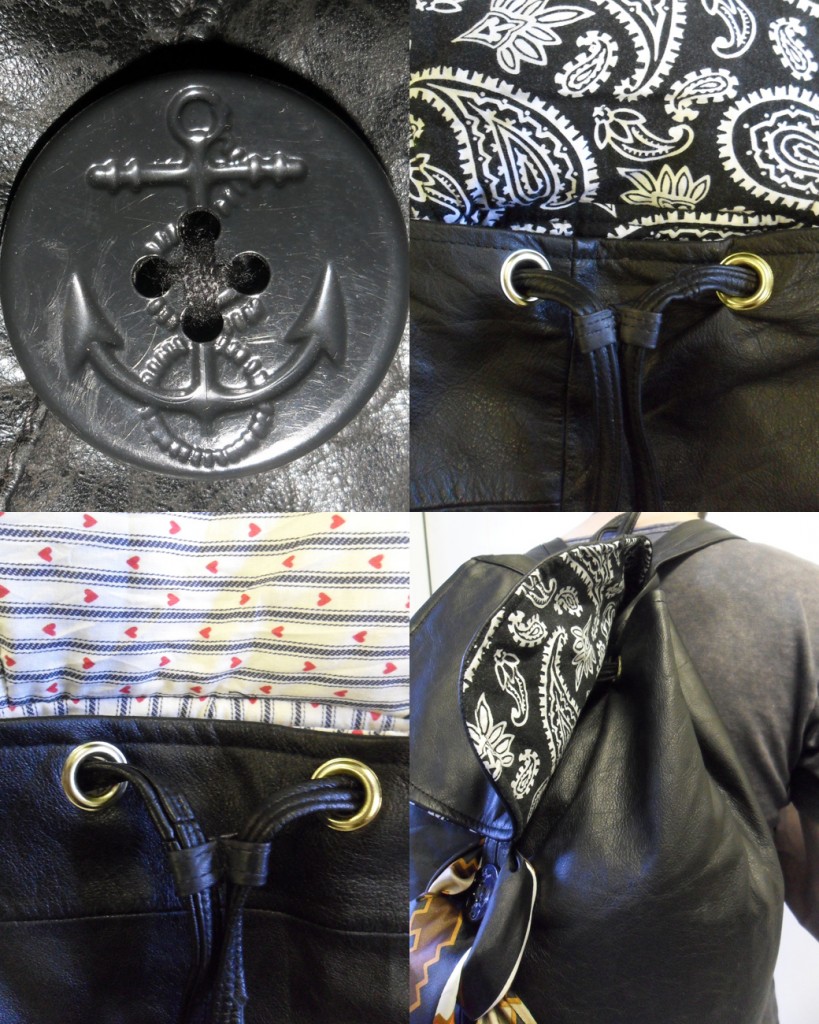 Leather Rucksack | £29.50 | Available in-store now
___________________
Leather Shopper
Constructed from recycled leather, our shoppers offer that same lived-in feeling as your favourite leather jacket and lend a definite uniqueness to a design that traditionally hasn't left a lot of room to be different! Made in a range of colours and designs and lined with the same limitless number of materials as the leather rucksacks, these are true to Beyond Retro's belief that no two items need ever be the same!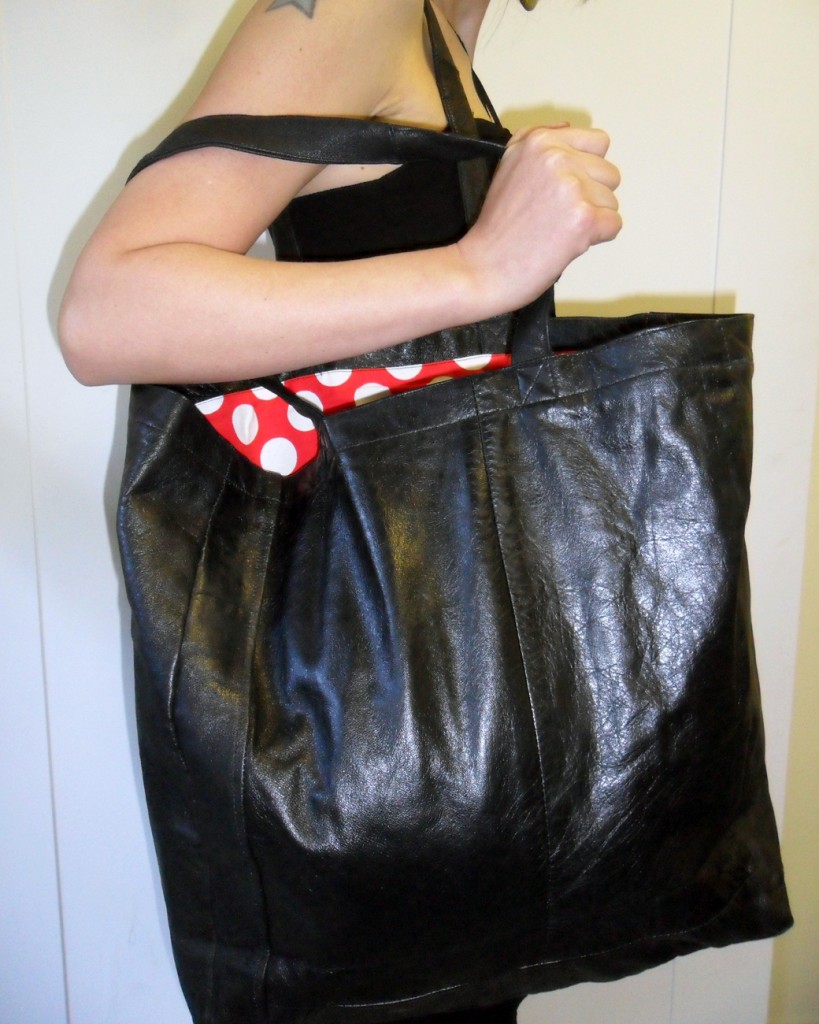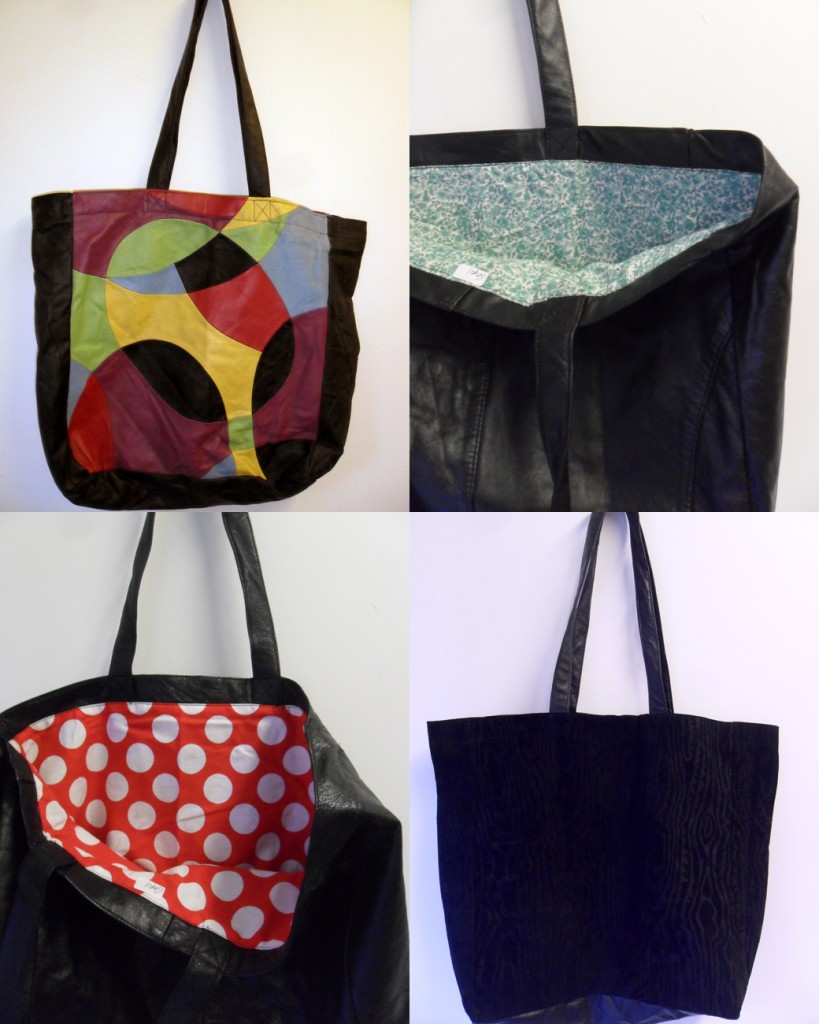 Leather Shopper | £18 | Available in-store now
___________________
Colour Duffel Bag
If not imaginatively named our coloured duffels are certainly imaginatively created, being made of anything sturdy enough to construct a bag from. Here we've taken leather, suede, canvas and denim in bright summer colours to make vivid tonal pieces that will create a rainbow of duffel bags when they hit the stores in the next couple of weeks!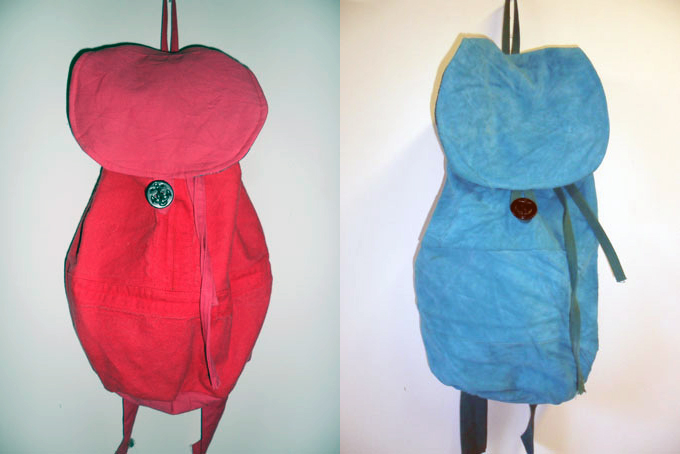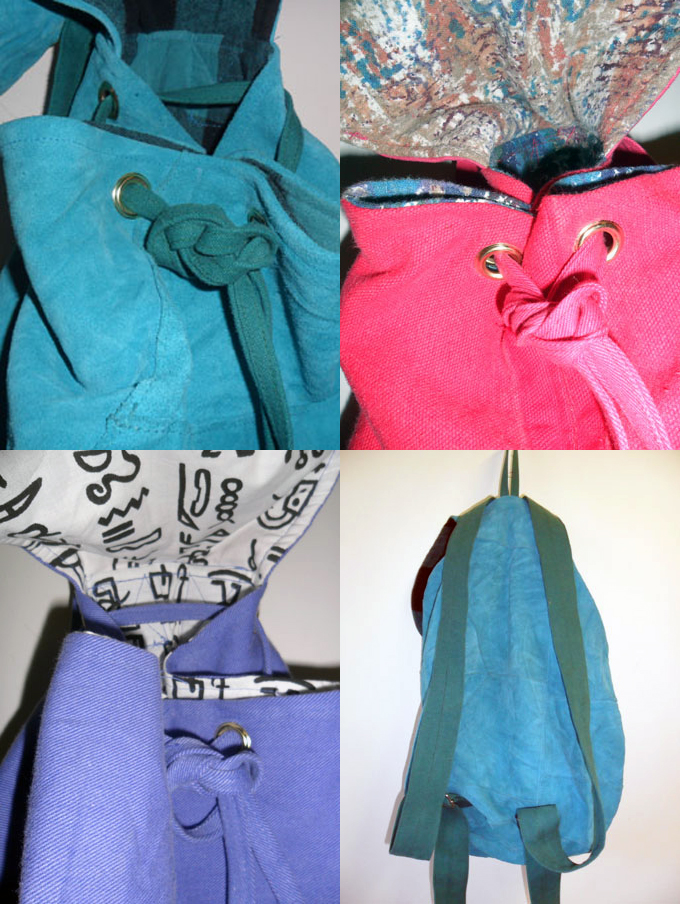 Colour Duffel Bags | £25 | Available In-Store Soon