Back at the beginning of June we introduced you to our
new Beyond Retro Made line
and, with the summer well and truly over, we can now proudly present the latest additions to our Autumn/Winter range. The Beyond Retro Made project epitomises everything we love about vintage fashion: rescuing materials from yesteryear and transforming them into contemporary pieces that stay at once true to their original character and completely on-trend. Each is hand-made to our specifications, offering a new lease of life to fabrics and textiles that may otherwise have been thrown away. Each item is totally unique and only available in our stores, so once you've taken a peek at the pictures below, head down to your nearest Beyond Retro to see for yourself!
The Swede
A natural progression from our ever-popular hooded plaid shirts, The Swede marries denim shirts with jersey hoods to create an edgy, urban look that settles the juxtaposition between sports and preppy styles. It's this combination that makes the top so versatile, worn equally well as a stand-alone piece as it is with plenty of accessories. Choose between armed or armless versions of blue denim with grey hood or all black.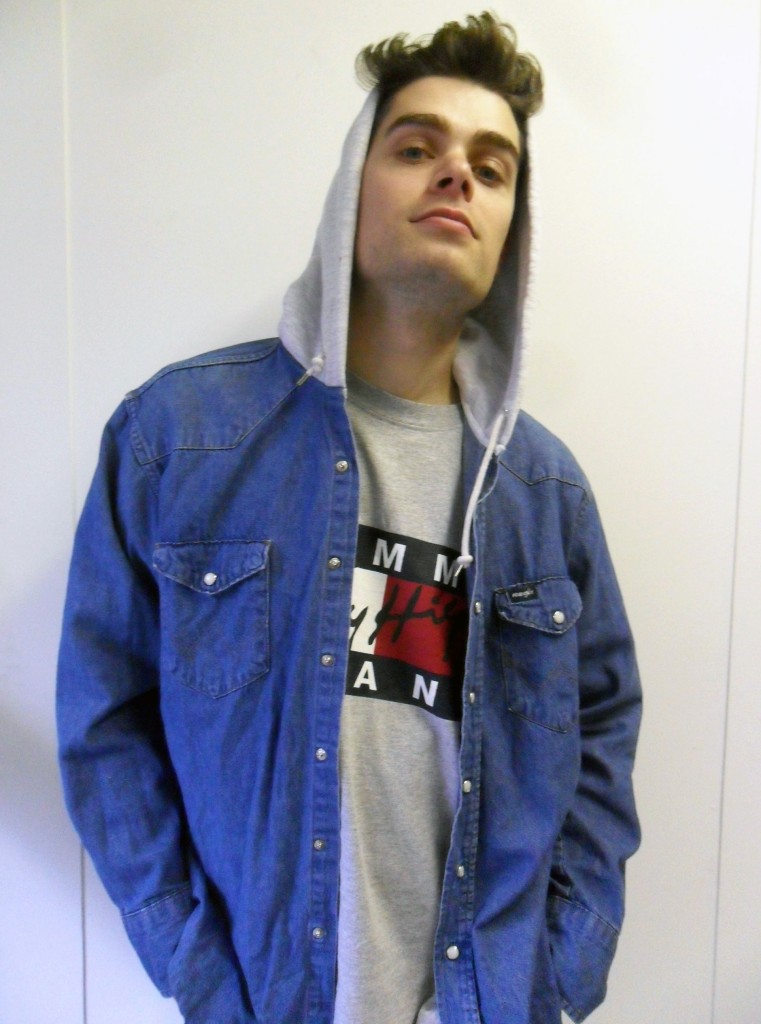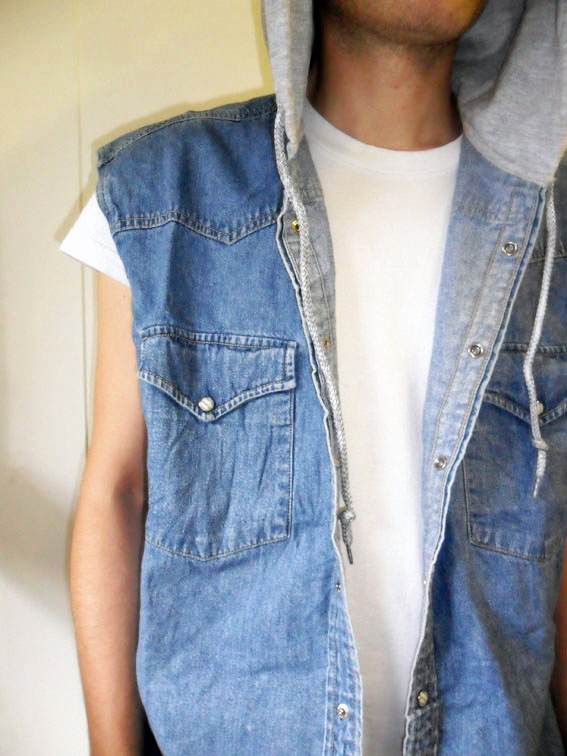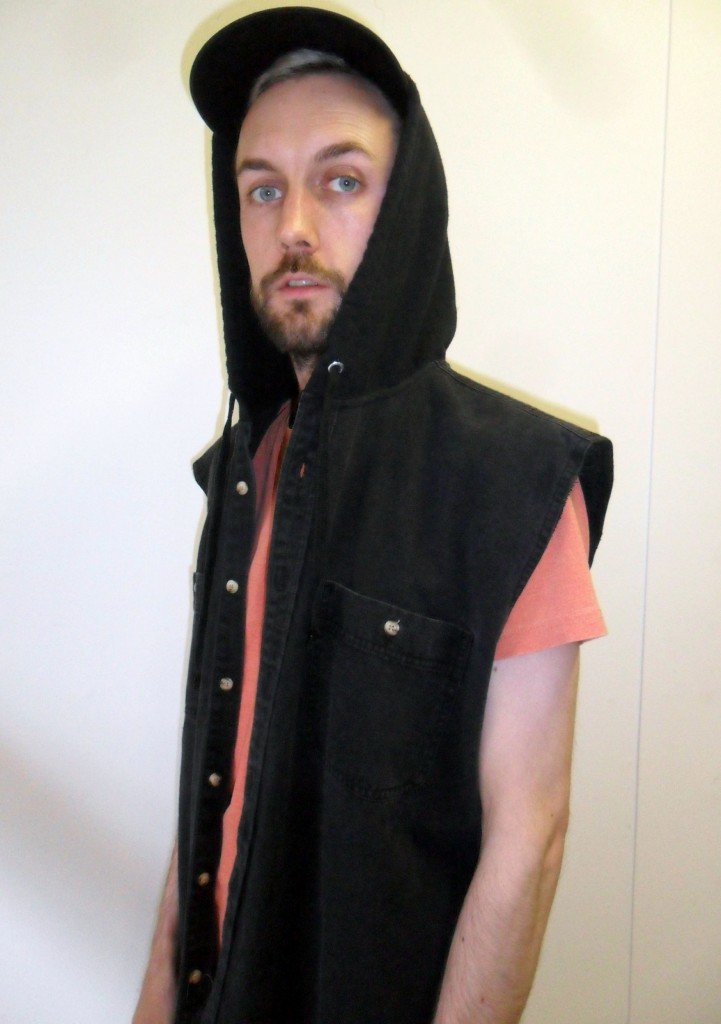 The Swede:
Armed £22 | Armless £20
The Brando
The first of two versions, the panel Brando takes vintage black denim jackets by Levi's, Lee, Calvin Klein and Wrangler and embellishes them with corduroy panels, injecting contrast and individuality into a classic item whose popularity traditionally doesn't allow a lot of room to stand out.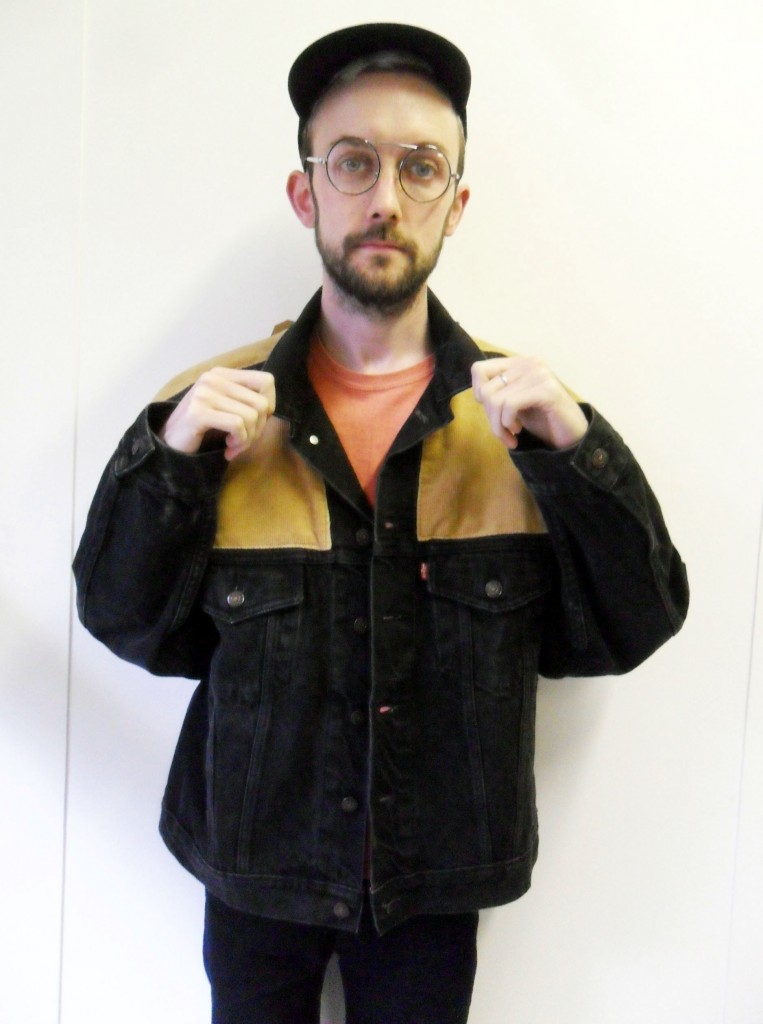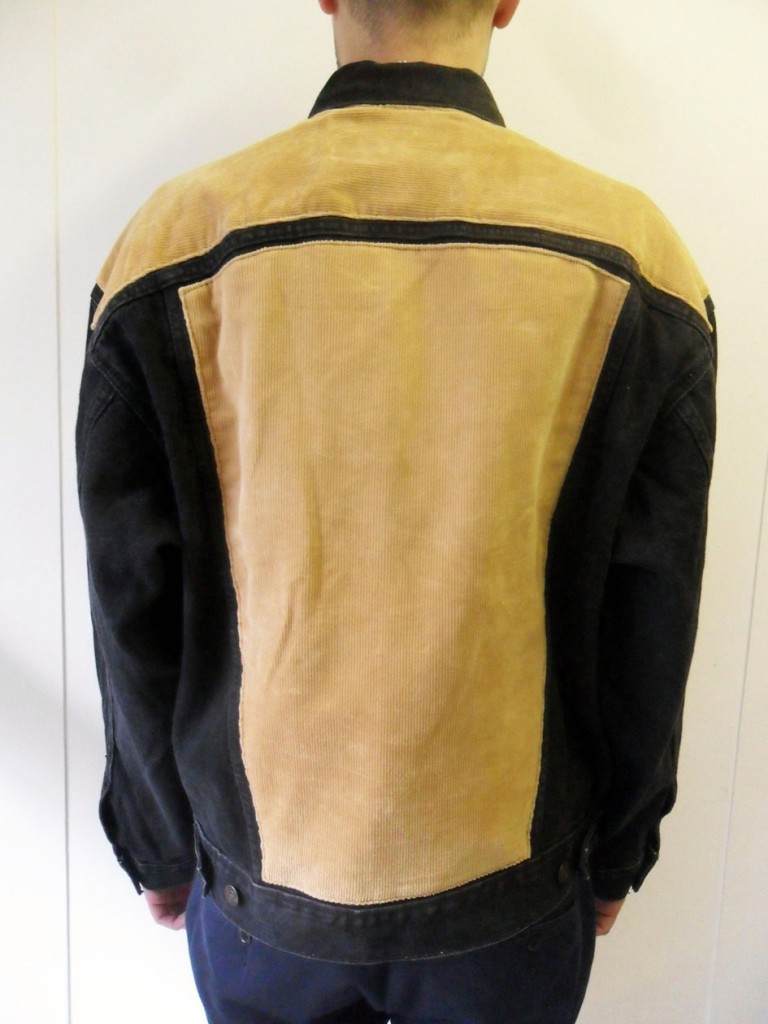 Back Panel Brando £40
The quilted version is the result of using old sleeping bags and oversized leather jackets to create the subtle but definitive diamond profile stitch on the shoulders and along the back of the garment. Patchwork has also been a recurrent theme in AW11's denim stories, rendering each version of the jacket both unique and on-trend.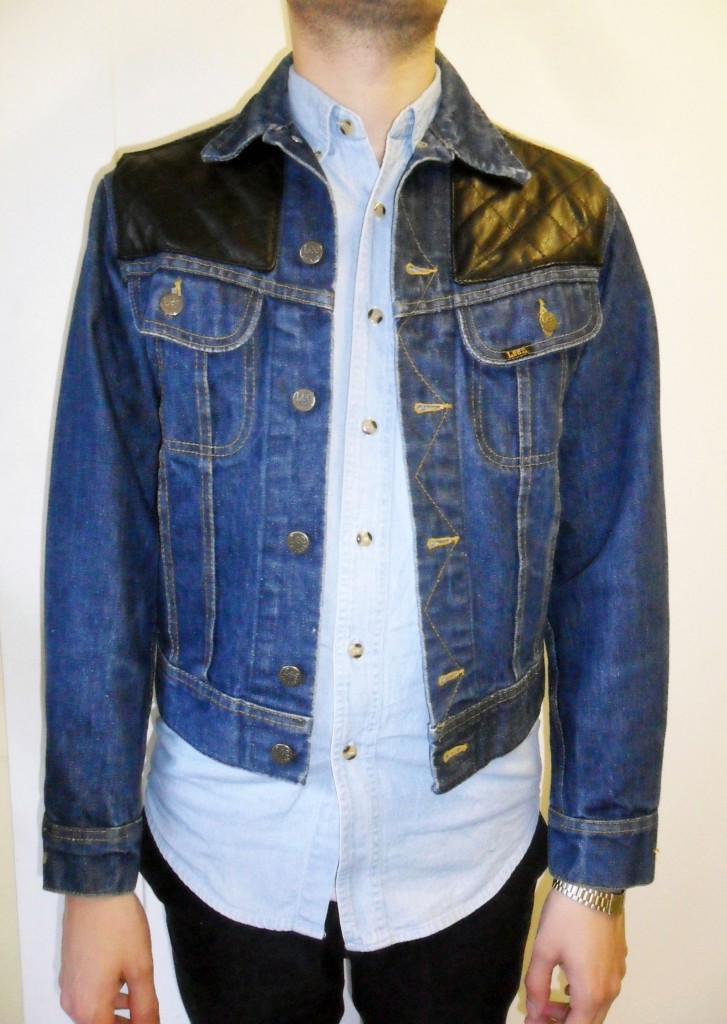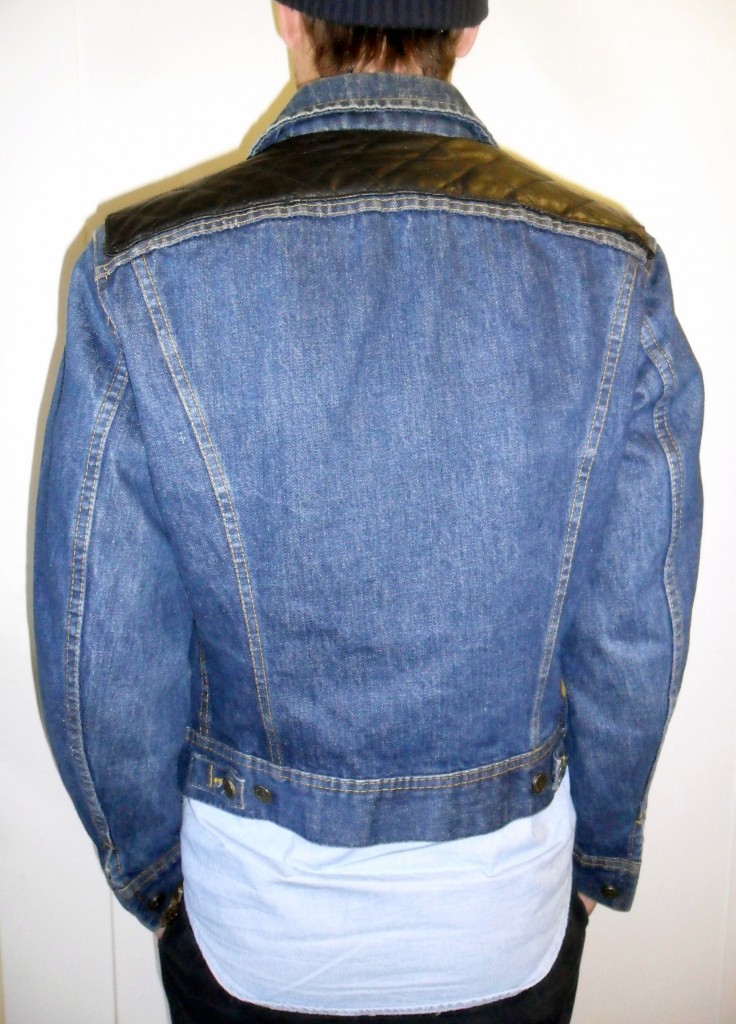 Quilted Brando £45
Harking back to the Panel version, the Navajo Brando is a thing of beauty, taking the likes of authentic woven rugs and Pendleton-style blankets and marrying them with the denim jacket to create a street-smart offering to this season's Tribes Vibes trend.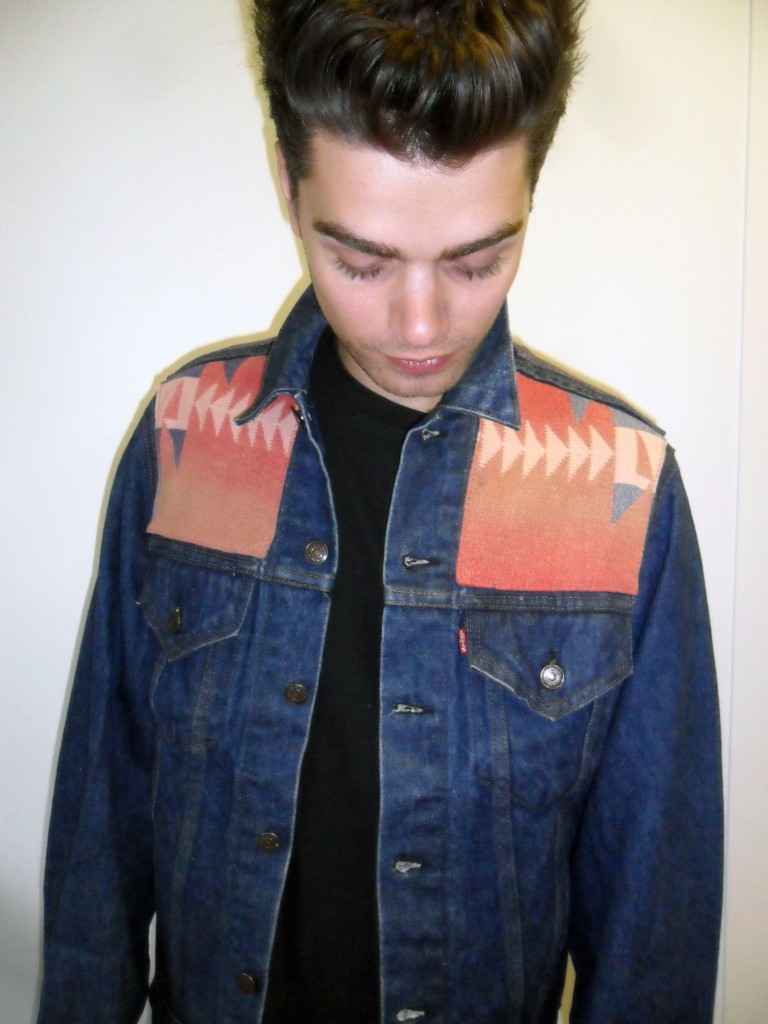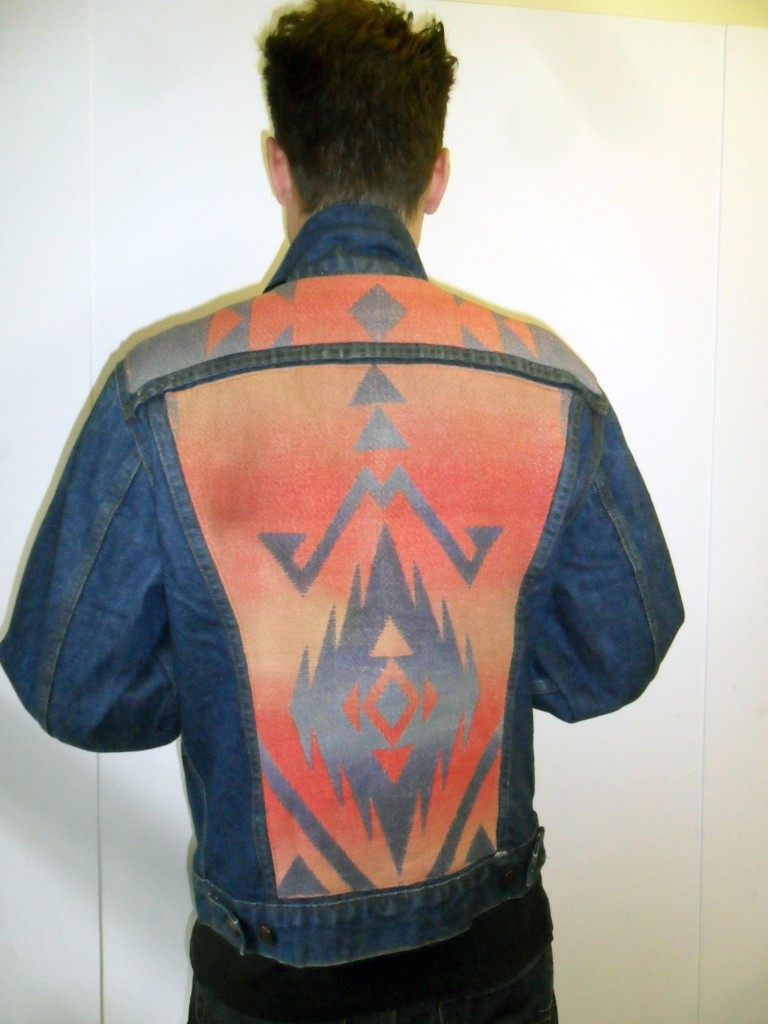 Navajo Brando | £40
Ida Cape
Named after Beyond Retro pricer and cape-obsessive, Ida, our new capes are constructed from blankets, offering beauty and structure to a previously pretty formless material. Capes are a practical alternative to your winter coat, and having crowded the AW11 catwalks at the beginning of the year, they're also an easy way to make a glamorous style statement this season. Ours our lined from satin or polyester women's coats and, in true Beyond Retro style, are finished in delectable fashion with the buttons from discarded naval uniforms.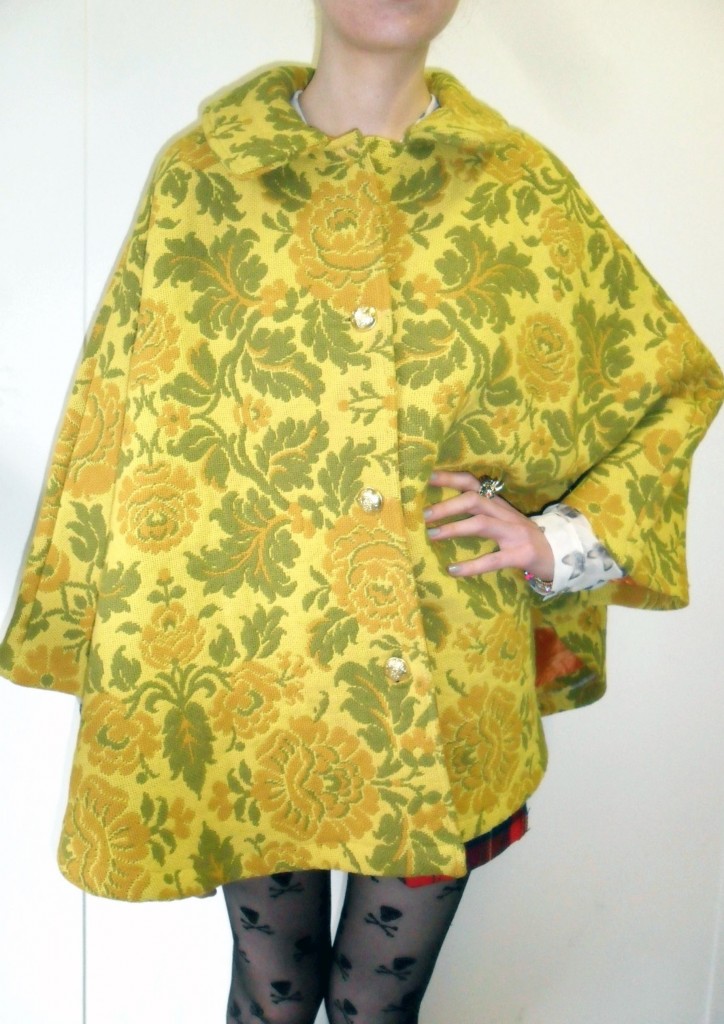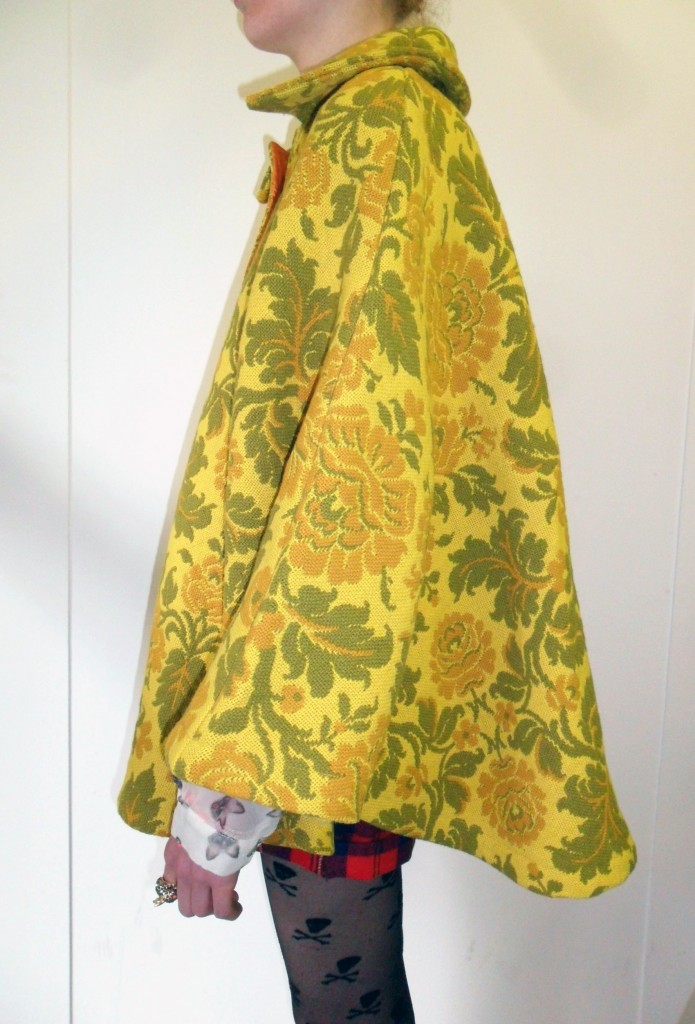 Ida Cape £50
Belt-Up Bag
Tartan is one of the go-to prints for every fashionista this Autumn/Winter, so we've taken those criss-crossed lines off the catwalks and used them to update our much-loved
Beyond Retro Made rucksacks
. Constructed from Scottish kilts and lined with black denim or leather, the front fastenings are also made using the original garment's straps, providing a key functional detail that's true to this season's bondage trend.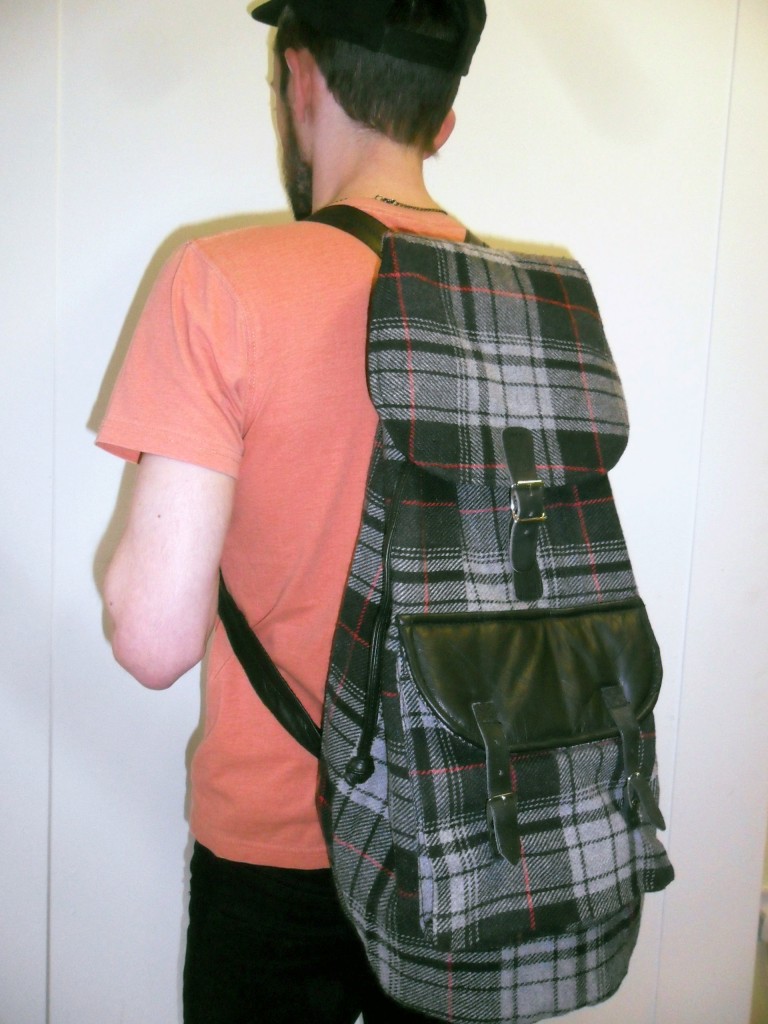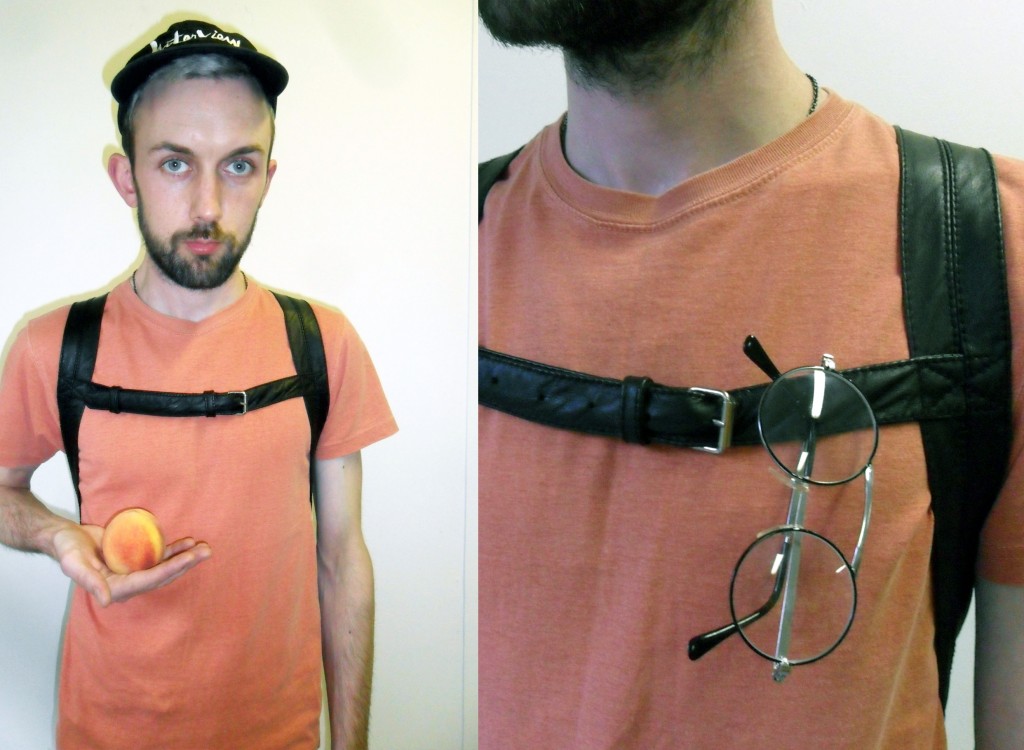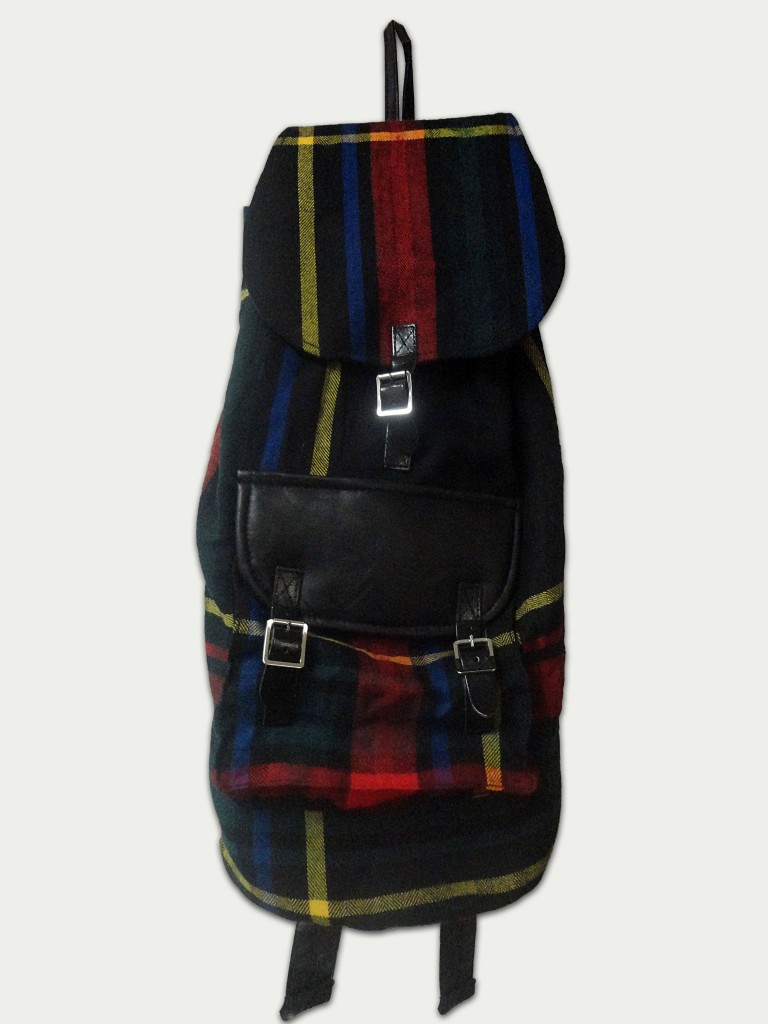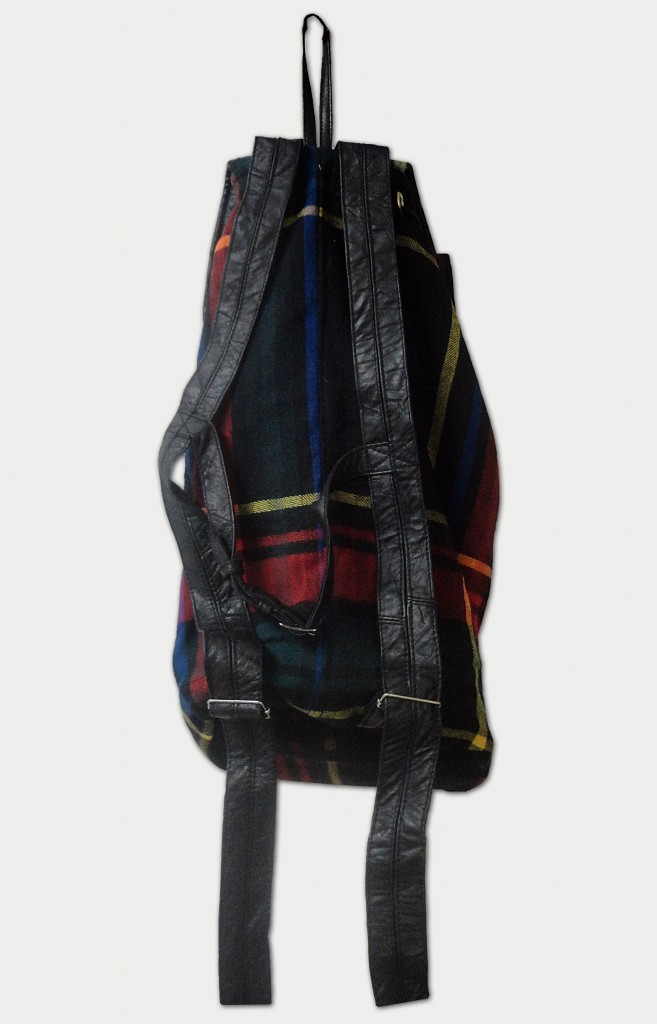 Belt-Up Bag | £38
Fur Stole
Fur, whether real or imitation, has always satisfied the desire for luxury among the fashion world, and since recapturing catwalks a few years ago its role in contemporary style has been heavily predicated on vintage  fashions. Our stoles, made from faux fur, fit the bill perfectly, nodding to the elegance and grace of the glamorous past but remaining true to today's economic realities. There are two styles to choose from, the three-piece lapel version featured here or a longer-furred one-piece.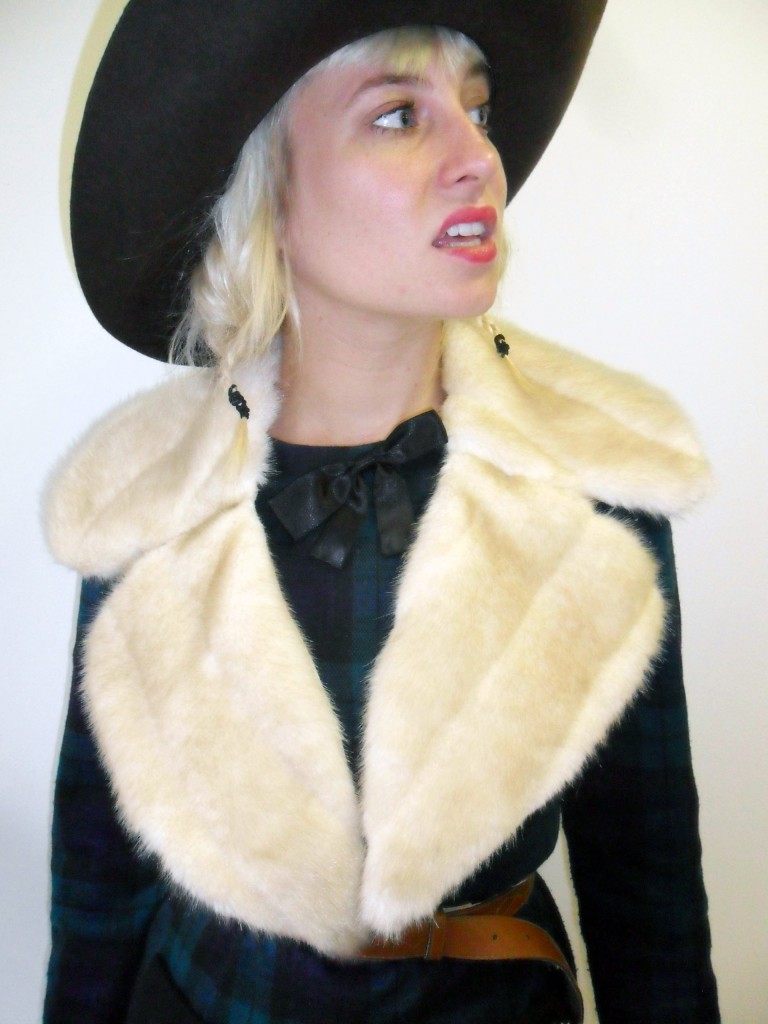 Faux Fur Stoles:
Three Piece Lapel (Short Fur) £22 | One Piece (Long Fur) £20
The DeLorean
Named after the time-travelling motor in Back To The Future, the DeLorean provides a modern, stylish and flashy piece for every fashionable professional. Despite its futuristic connotations this soft case is, much like the film, rooted in the past, being constructed from vintage leather jackets, padded with recycled sleeping bags and finished with rescued kilt straps. Ideal for laptops, being busy never looked so effortless.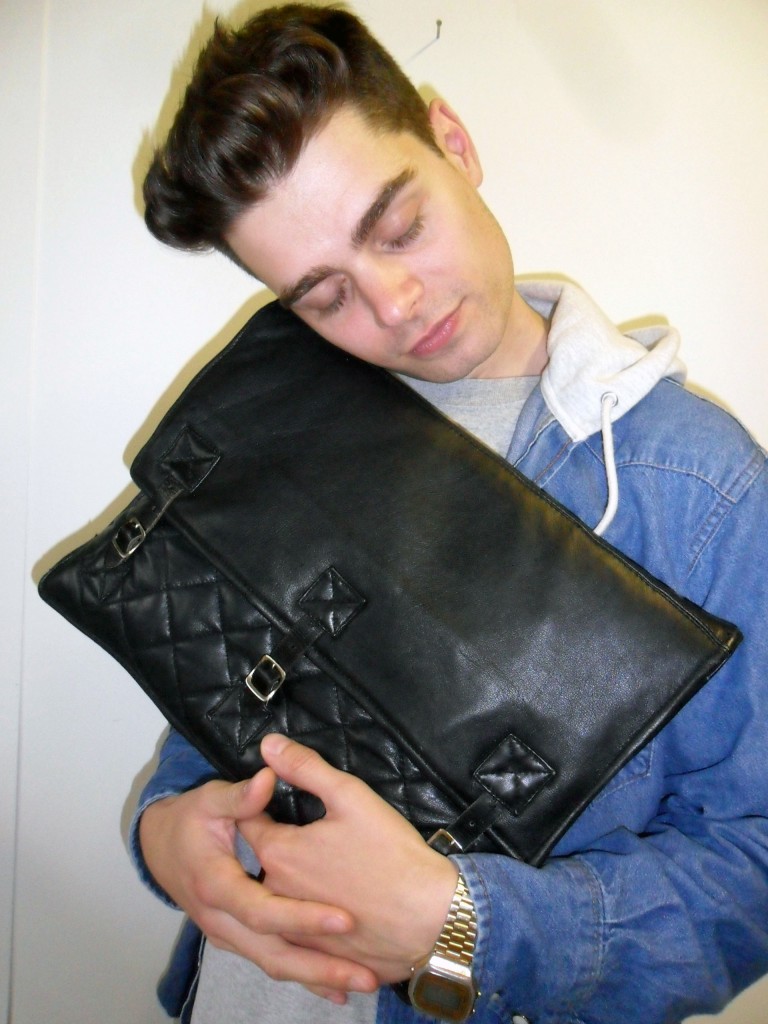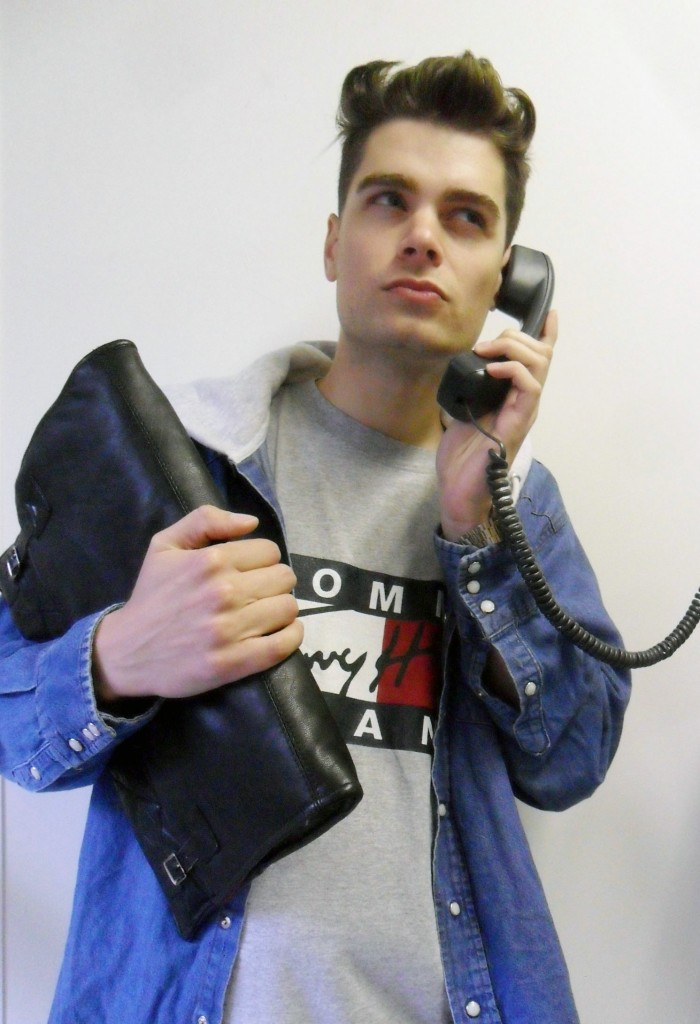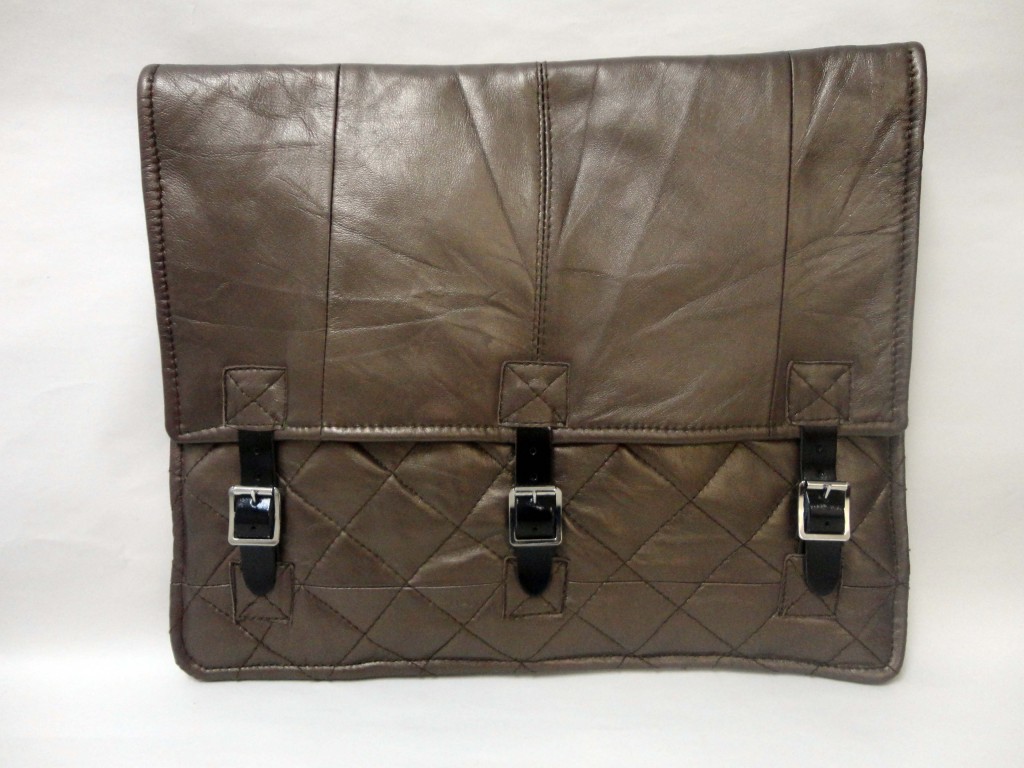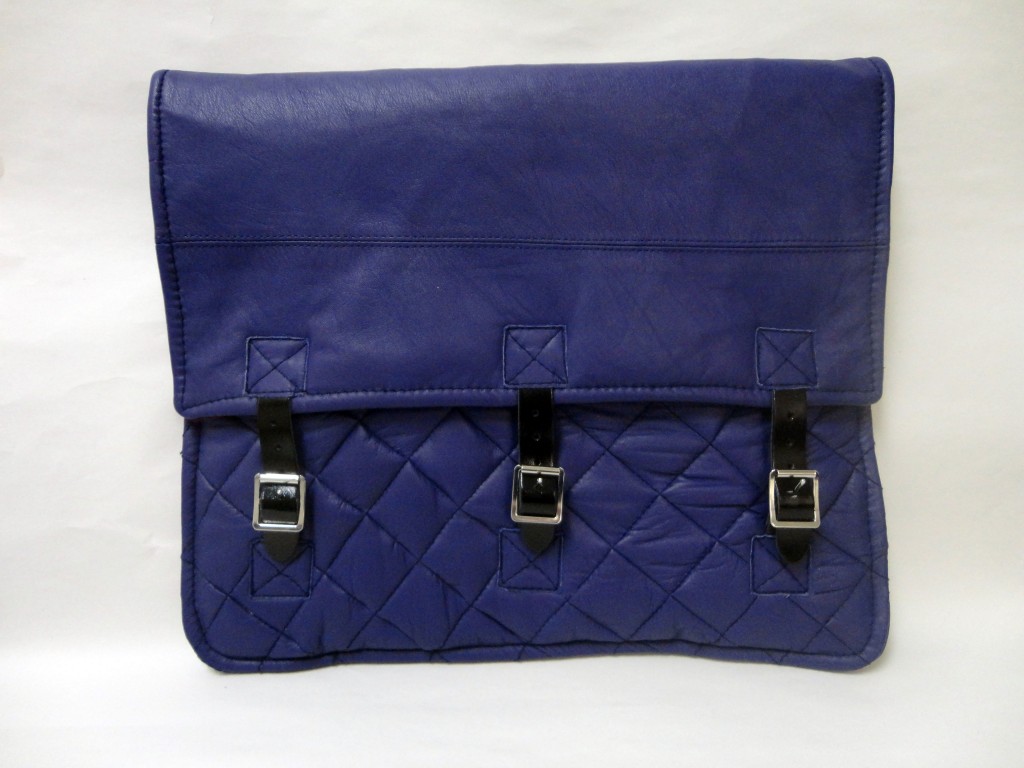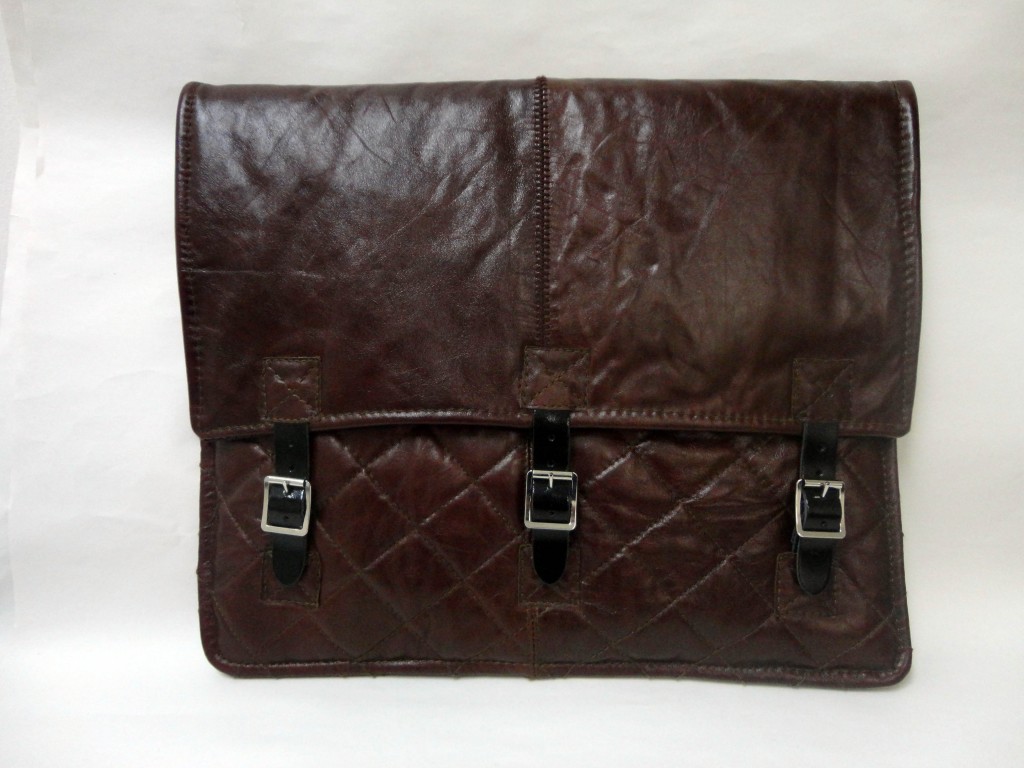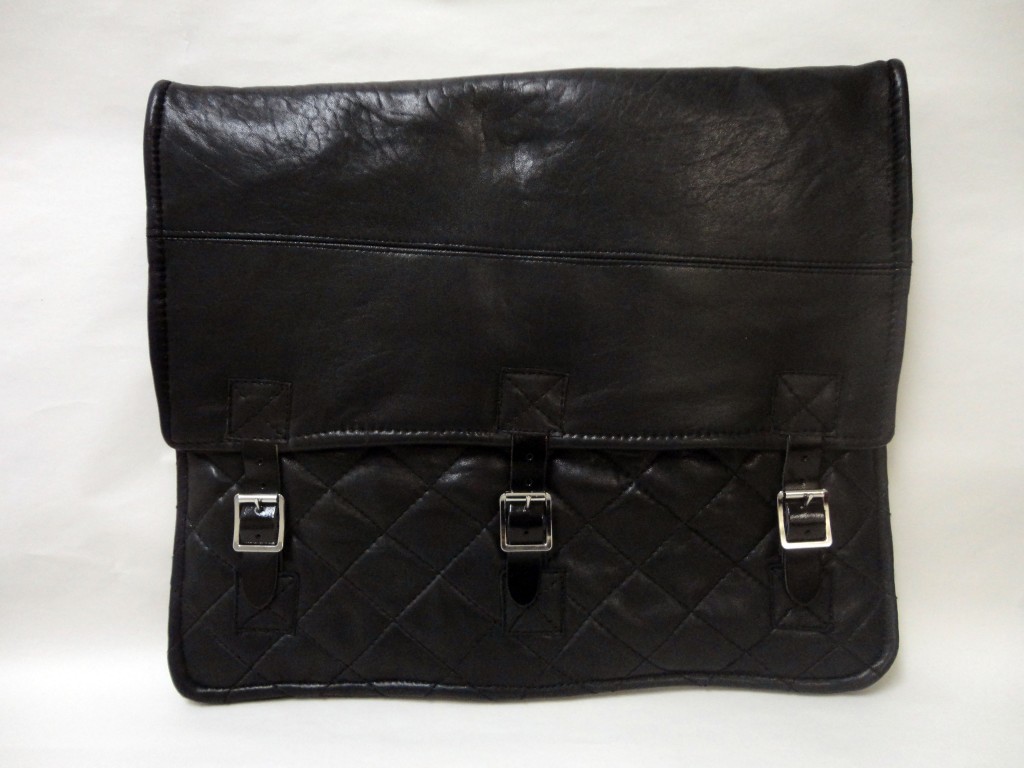 The DeLorean | £26
Tartan Short
While many would say that tartan never goes out of fashion, there's no doubt that it's enjoying a moment under the spotlight this season. Our shorts are the new form of vintage flares and woollen trousers and the perfect on-trend addition to your winter wardrobe.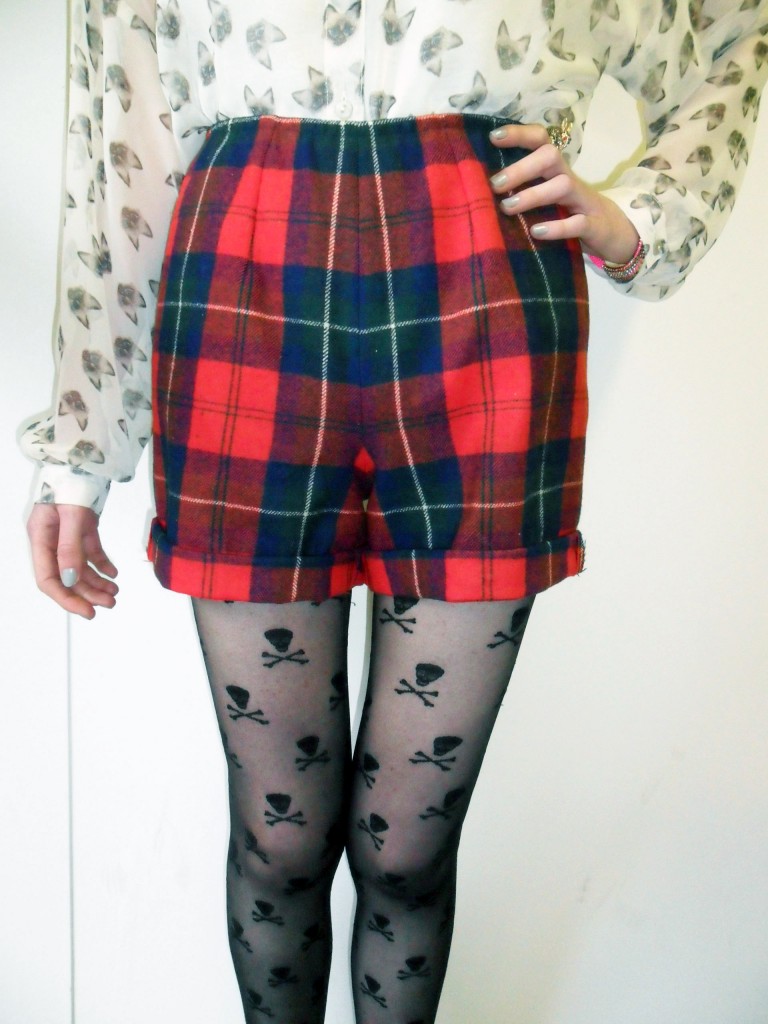 Tartan Shorts | £18
The Tyler
The Tyler pays homage to our favourite '90s movie character 'Corey' in cult classic Empire Records. Evocative of much of the decade's fashion styles, the A-Line skirt can be paired with knee-high socks and platform Mary Janes to channel your inner Cher Horowitz or Doc Martens for that classic grungy look and, at £18, it's a veritable steal.